Happy faux-fur Friday! It's officially 1 week until Christmas!!! I am so excited, we finally put a tree up in the house and now the house has a little bit of Christmas spirit (which it has been lacking for quite some time!). My family doesn't celebrate Christmas, but I do, and I love the joy of Christmas cheer and giving gifts and just having another excuse to spend time with the family. I'm aware those aren't the real reasons for Christmas, but they're mine.
Today's outfit is based off my favorite trend; fur vests. Since I'm not much a real fur person, I chose faux because it can look super expensive without harming an animal. This little number is from Forever 21 and it's on SALE (for $30!). It's super chic on and looks expensive which of course an added bonus! I paired it with a basic turtleneck and thick leggings for a fun wintery feel. I also love that it's striped so it gives the vest a bit of an edge and makes it a great statement piece. I love taking basics and pairing them with something that stands out.
If you're looking for some cute faux fur vests, I got you covered girls! Below you can shop what I'm wearing as well as some other super chic faux fur vest to add to your wardrobe! Enjoy!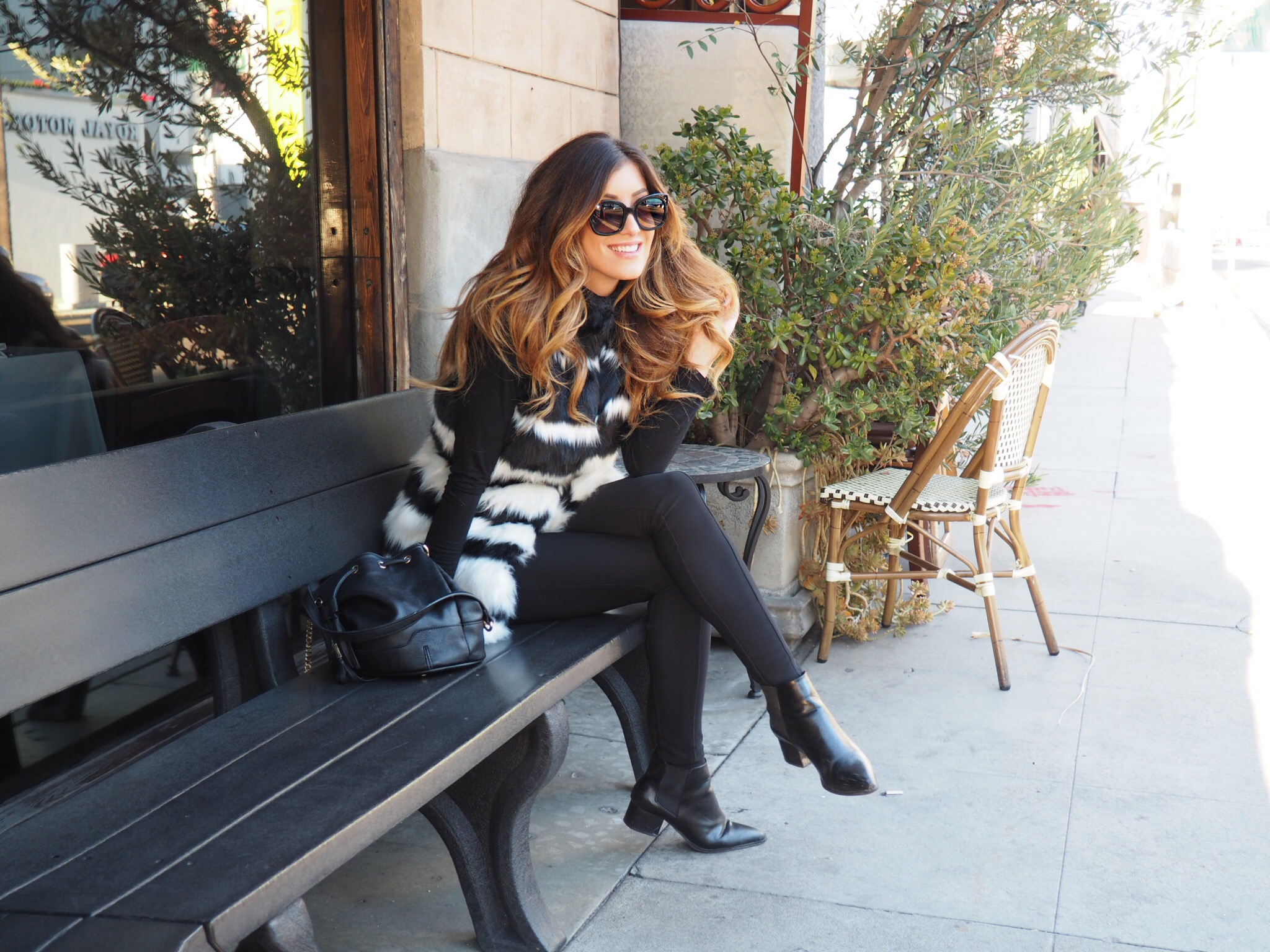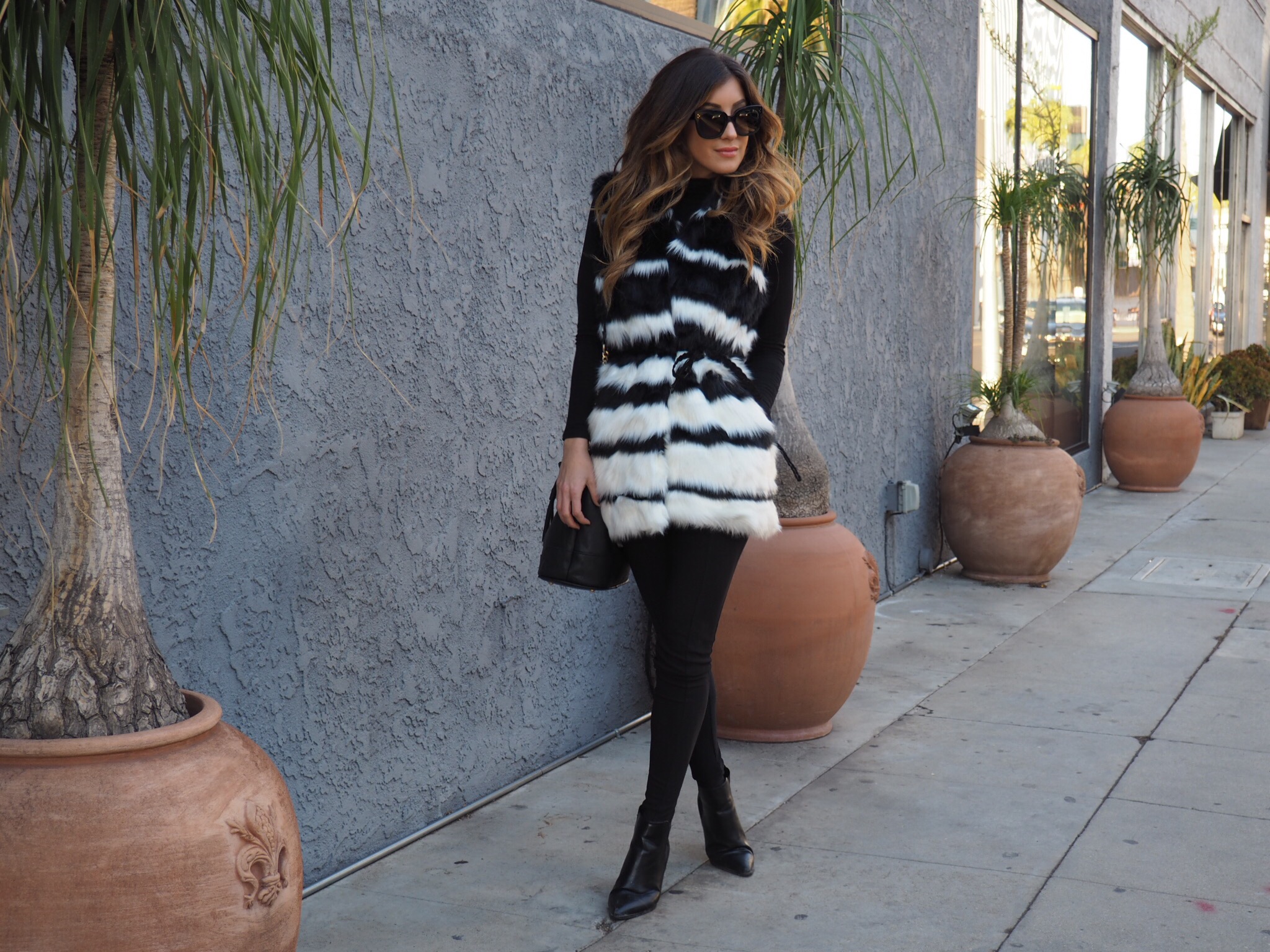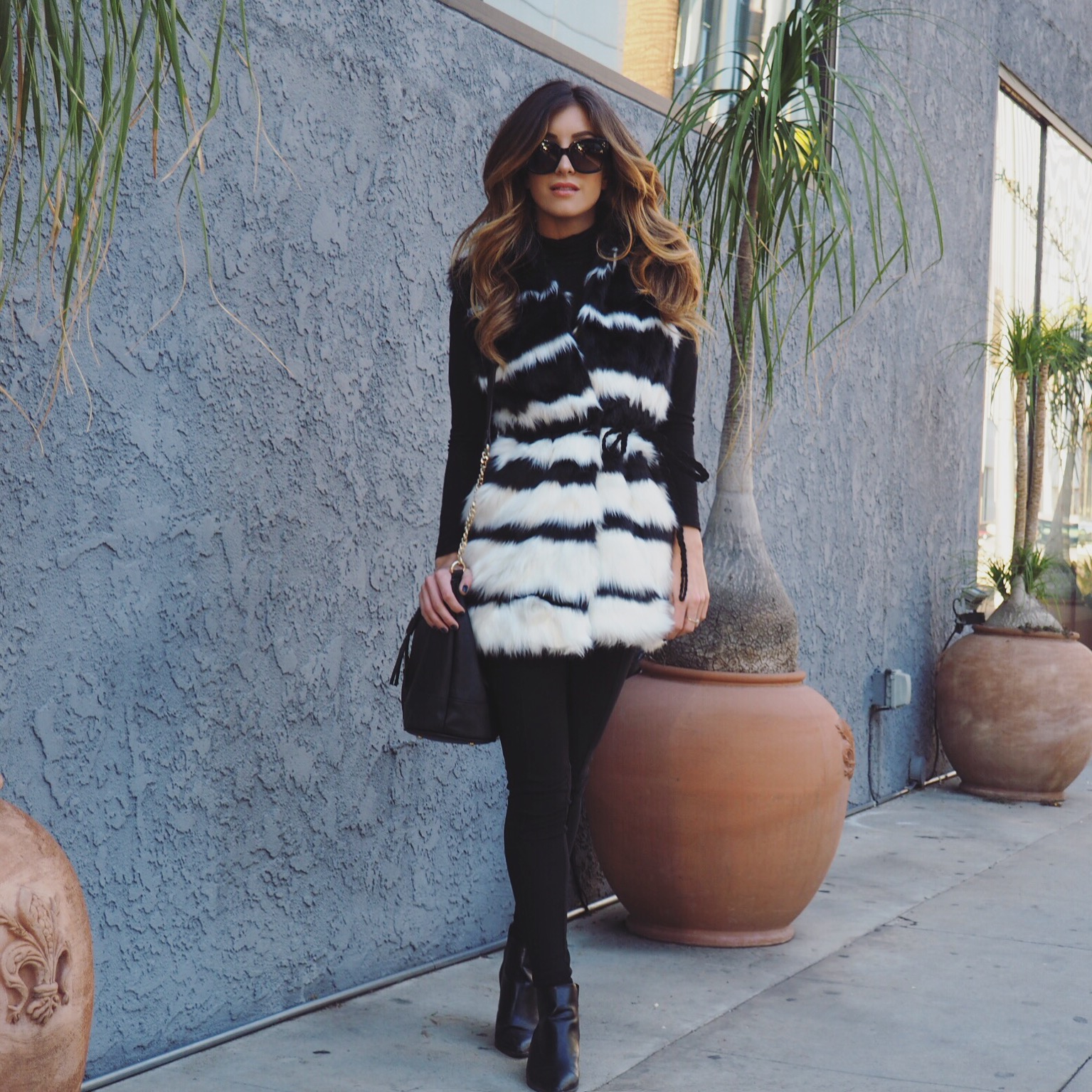 Striped Faux Fur Vest: Forever 21 (get it here), Leggings: old, "Kelys" booties: c/o JustFab (get them here), Classic turtleneck: old (similar here), Bucket bag: c/o Dynamite Clothing.
-SHOP THE POST +MORE-