No longer do you men have to stare at another woman wearing a red soled shoe.
No longer will you have to hear girls talk about their "Loubs" or "Loubis".
No longer will have you to say, what's so awesome about Christian Louboutin?
And finally, no longer will have you to wait to have your own pair.
Gentlemen, it's time to make the ladies' heads turn and notice the red soles on your shoes…so ties those sneakers up and dance the blues…
Christian Louboutin, a French luxury designer, debuted a small collection of men's shoes for Fall/Winter 2009.
Well known for his fiery-red soles and impeccable designs, these pairs are no different. For men, the solo sneaker style, the Louis, returns for Spring/Summer 2010 completely studded out.
Whether you're dressed in jeans a simple T-shirt, or a sexy suit, these "Loubs"/"Loubis" will be a fun accent to your ensemble.
Available in black or white leather with a retail price of around $1200 USD a pair.
I know it may sound crazy to spend so much on a shoe…but just think of all the girls you know.
It's definitely a lot harder for us women to choose one shoe, but with only one option, the choice is pretty clear.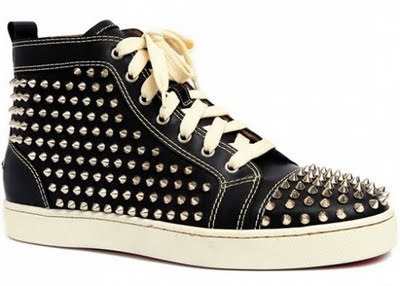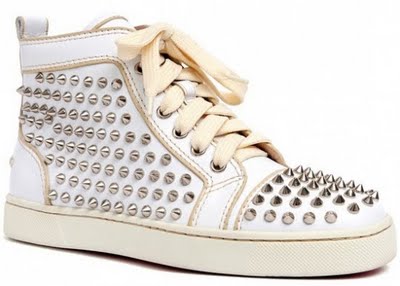 The first celebrity to rock these bad boys…
Pharrell Williams…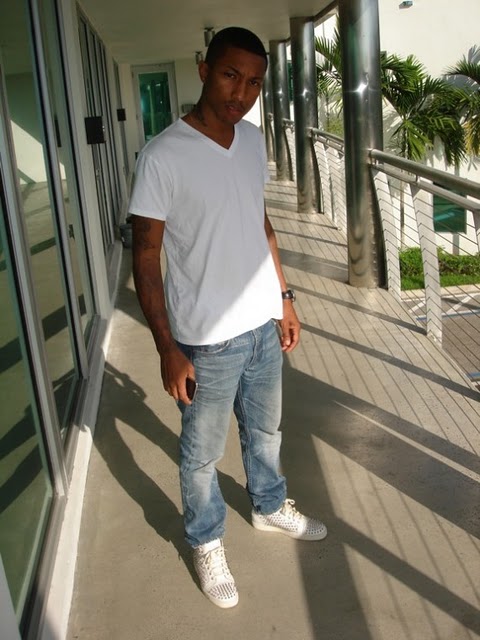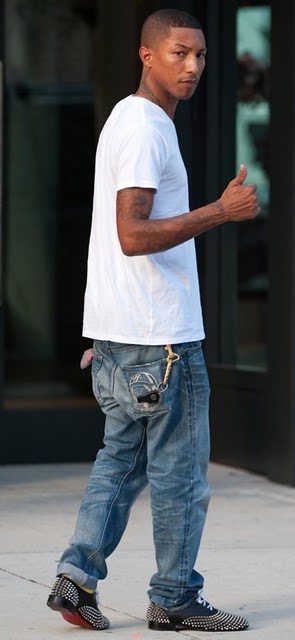 Whether or not it's your style, it's a pretty cool concept for one of the world's most desirable shoe makers to test the waters for you male fashionistas.
The big question is…will he launch them?
Regardless…
What are your thoughts on these studded sneakers?
Love em' or Hate em'?