Chanel goes Dutch…for the season.
On their SS10′ catwalk, models were seen in classic Chanel style garments but with one little alternation…clogs.
They don't sound appealing, and for the most part, clogs aren't appealing, but Chanel somehow has changed my mind.
Then again, Chanel somehow tricks my mind to make anything desirable (hello,temporary tattoos?!).
Here are a few images of clogs showcased during the SS10′ runway show.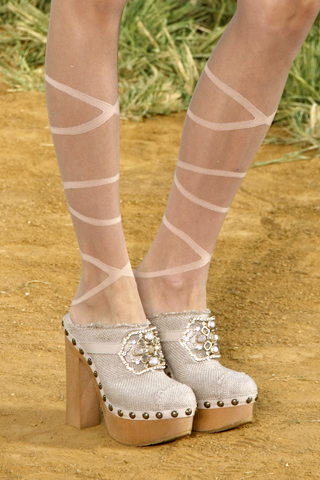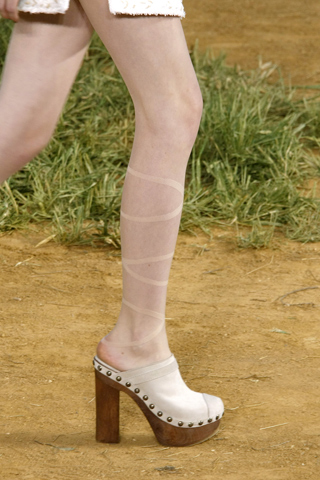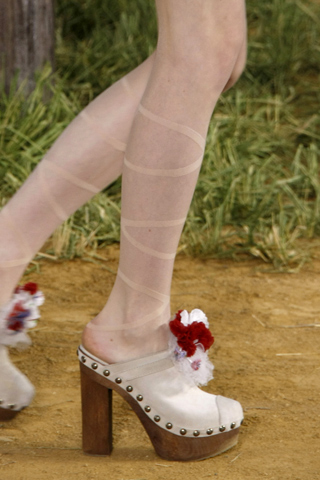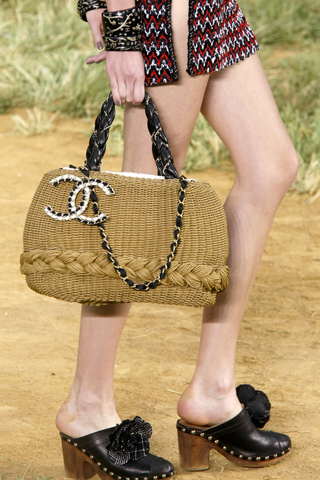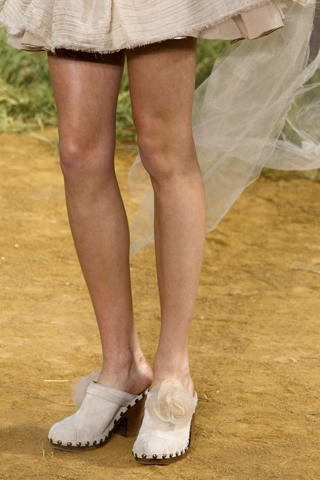 Sure they're comfortable, and potentially cute (under flare jeans), but even though Chanel can usually convince me to buy many oddball items, this still is going to take some work.
If you're into this look, then you can either a) Purchase a pair of the above clog from Chanel, or b) go online and find similar ones for a lot less.
I know Jessica Simpson's shoe line has quite the collection of clogs.
Be my guest.
Just send me pictures.
I'd love to see a hot Fashion Monster rockin' these, because I don't think I could.
Thoughts?