You know when you're packing for a trip and and go deep into your closet to find pieces you've worn once, like, three years ago? Well, today's outfit is basically that. As I was packing to come here to Istanbul, I was stumped at how many things I don't have in my closet. I haven't been into skirts or dresses lately. Perhaps as I get older, my dressing has become slightly more conservative, or I just have gotten lazy and realized pants and a top are the easiest thing ever. It's probably the latter, but lately I've decided to purge my closet and see the things I "used" to wear.
Skirts. Tons of em'. This burgundy skirt in particular was one of my absolute favorites back in the day slash three years ago. I found it rolled up in a ball deep deep in my dresser drawers. It was kind of sad looking at something I cherished so much to see it end up like that. Well, that's the world of fashion folks. More so the world of having too much clothes and never getting rid of them and trying to make everything fit. Phew.
Anyhow, I paired this burgundy skirt with a simple v-neck blouse and nude lace up sandals. We had a family tea time at our home but the tea moved inside once the wind picked up a bit. On a lighter note, the wind helped give my hair the illusion it's a lot more voluminous than it is! Can't complain about that.
One of the reasons I love this burgundy skirt is not only for the fit and color, but I truly love the unique design. I wish this came in more colors because I've rekindled my romance this piece. I also am wearing Smashbox Cosmetics Always On Liquid Lipstick in "Driver's Seat" to kind of play off the colors of the outfit. Get it here.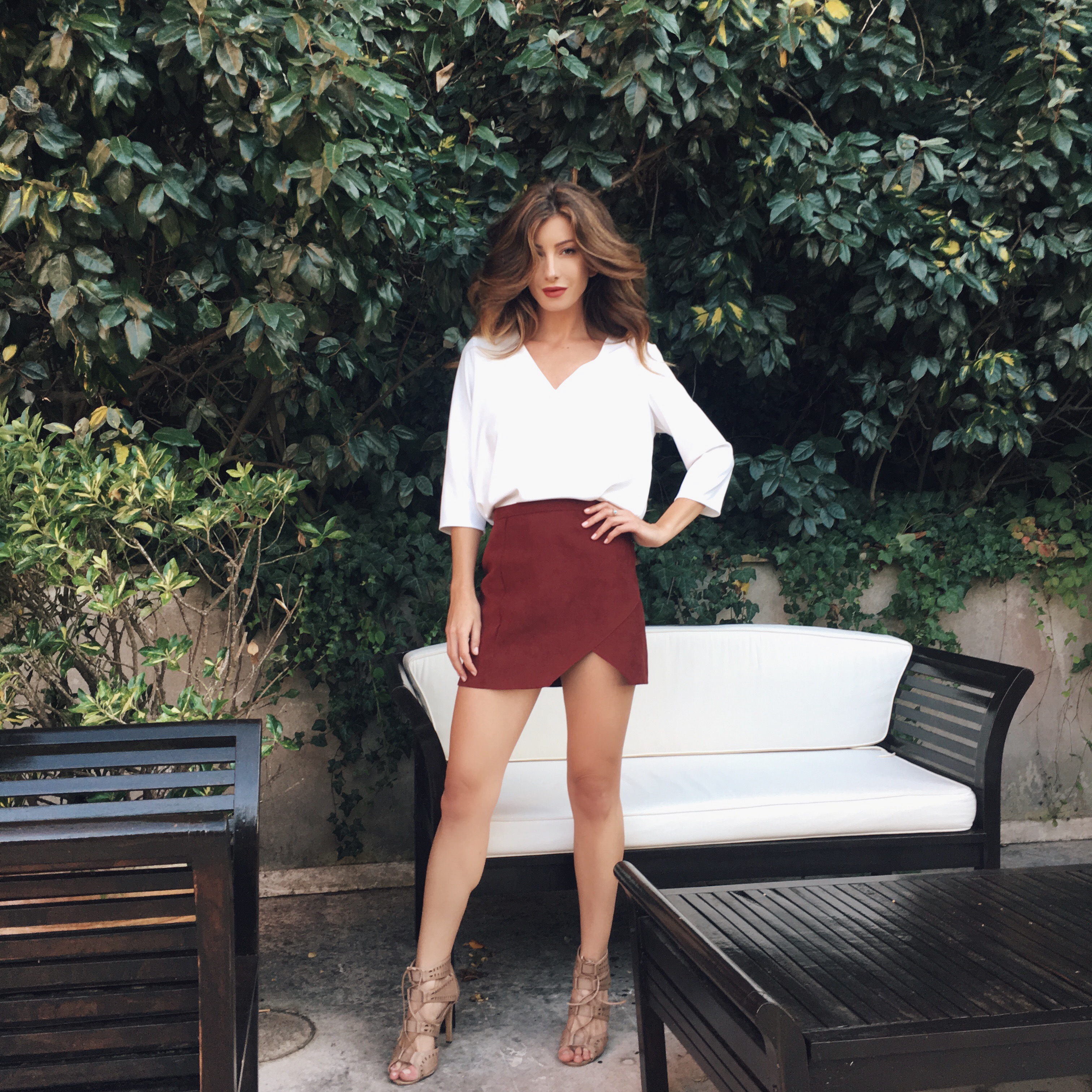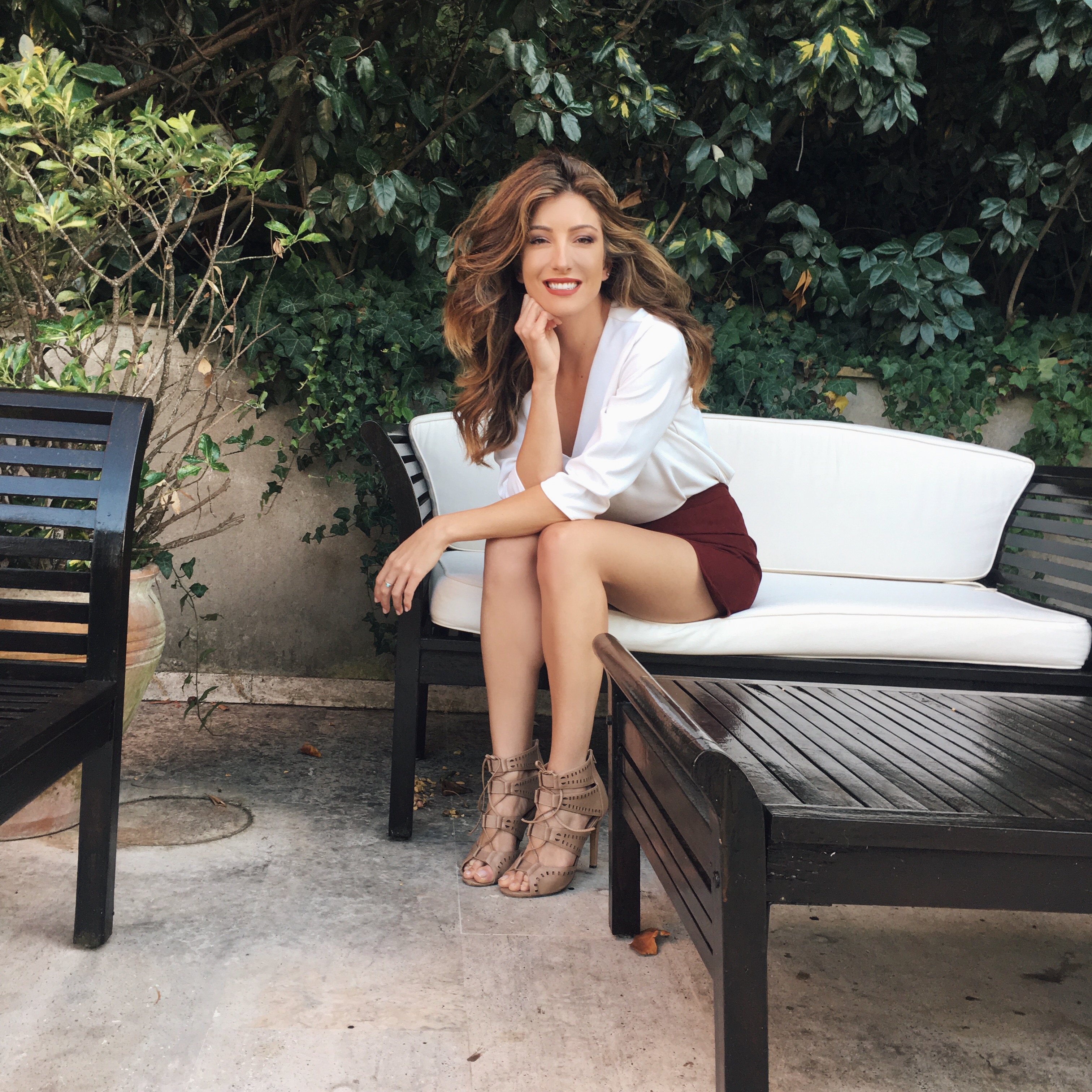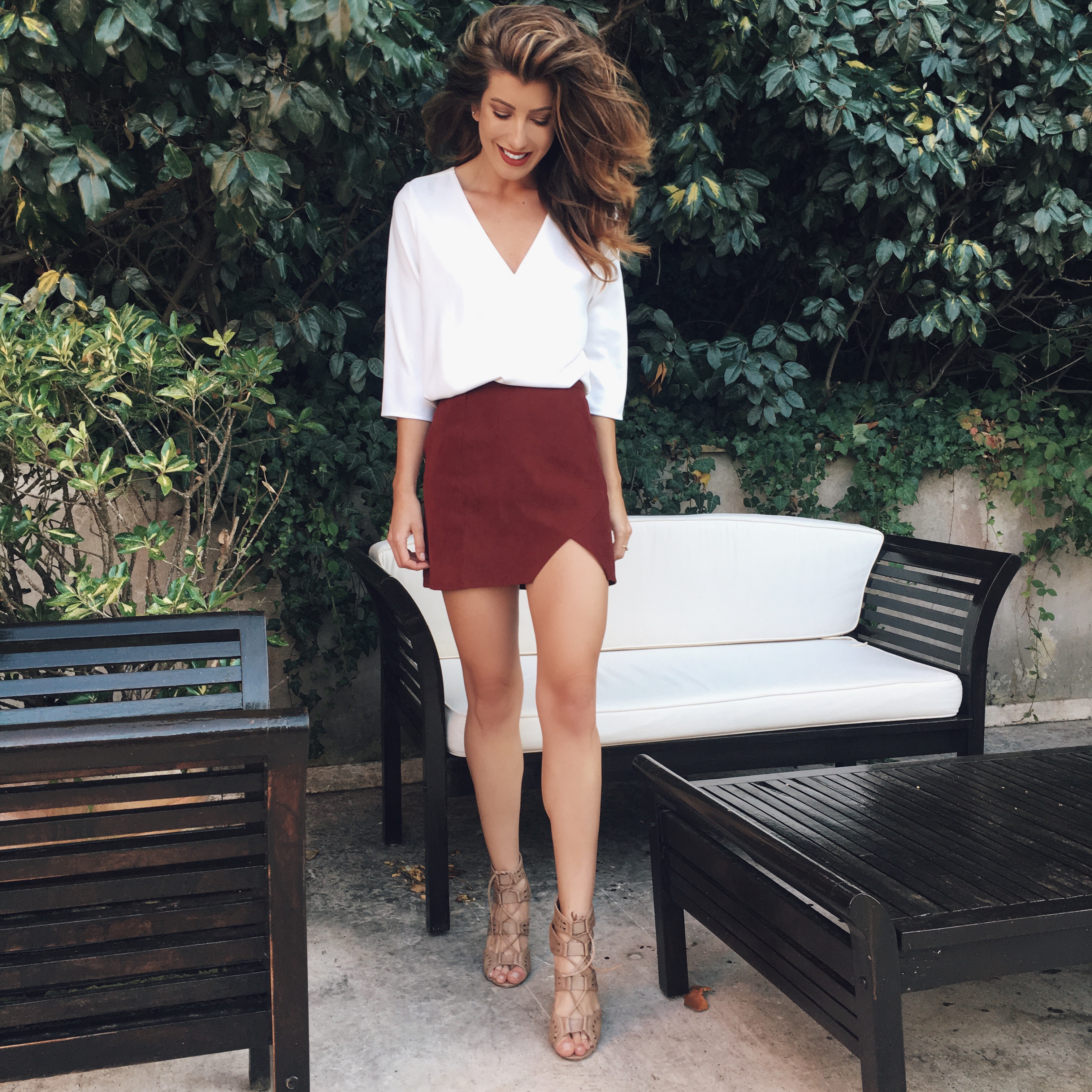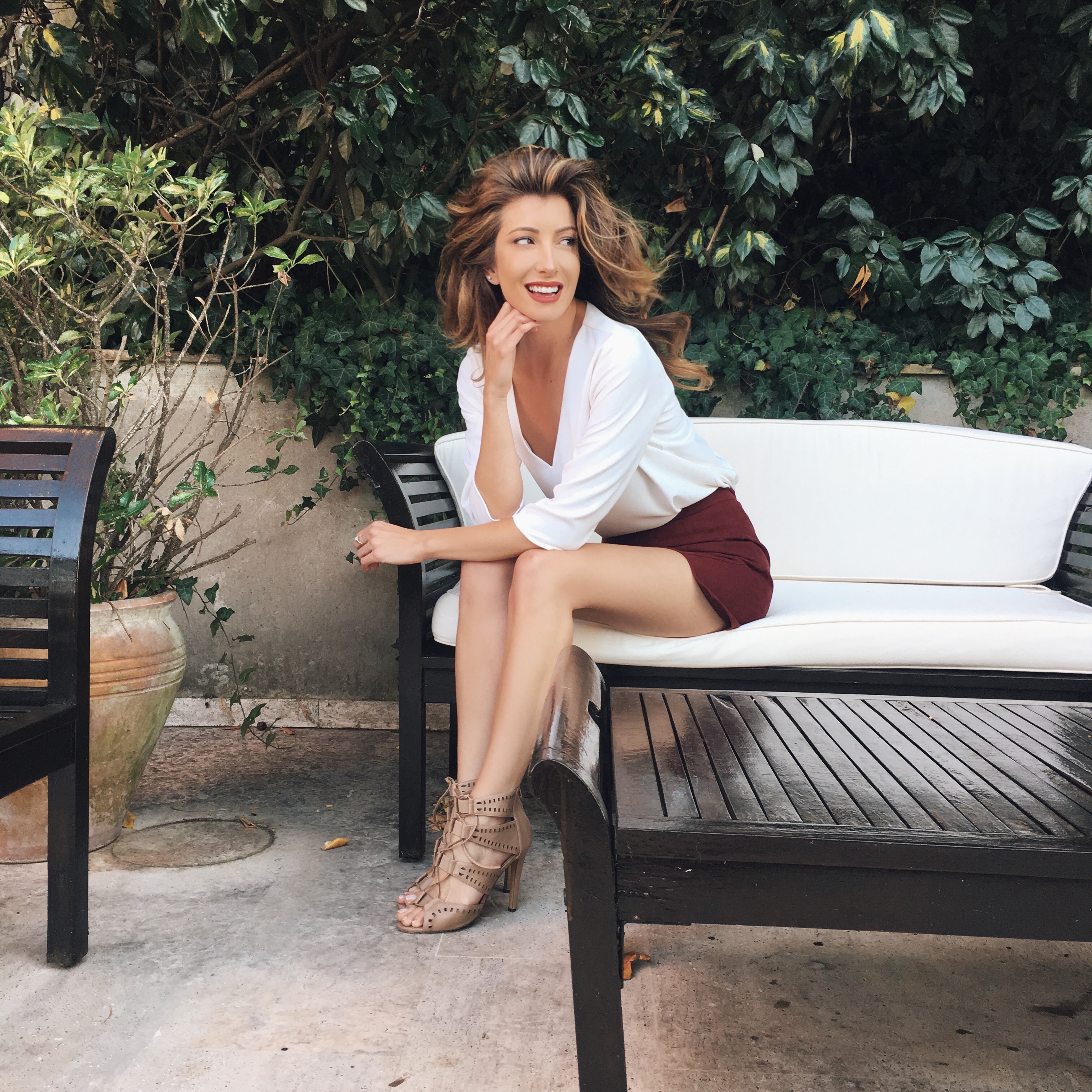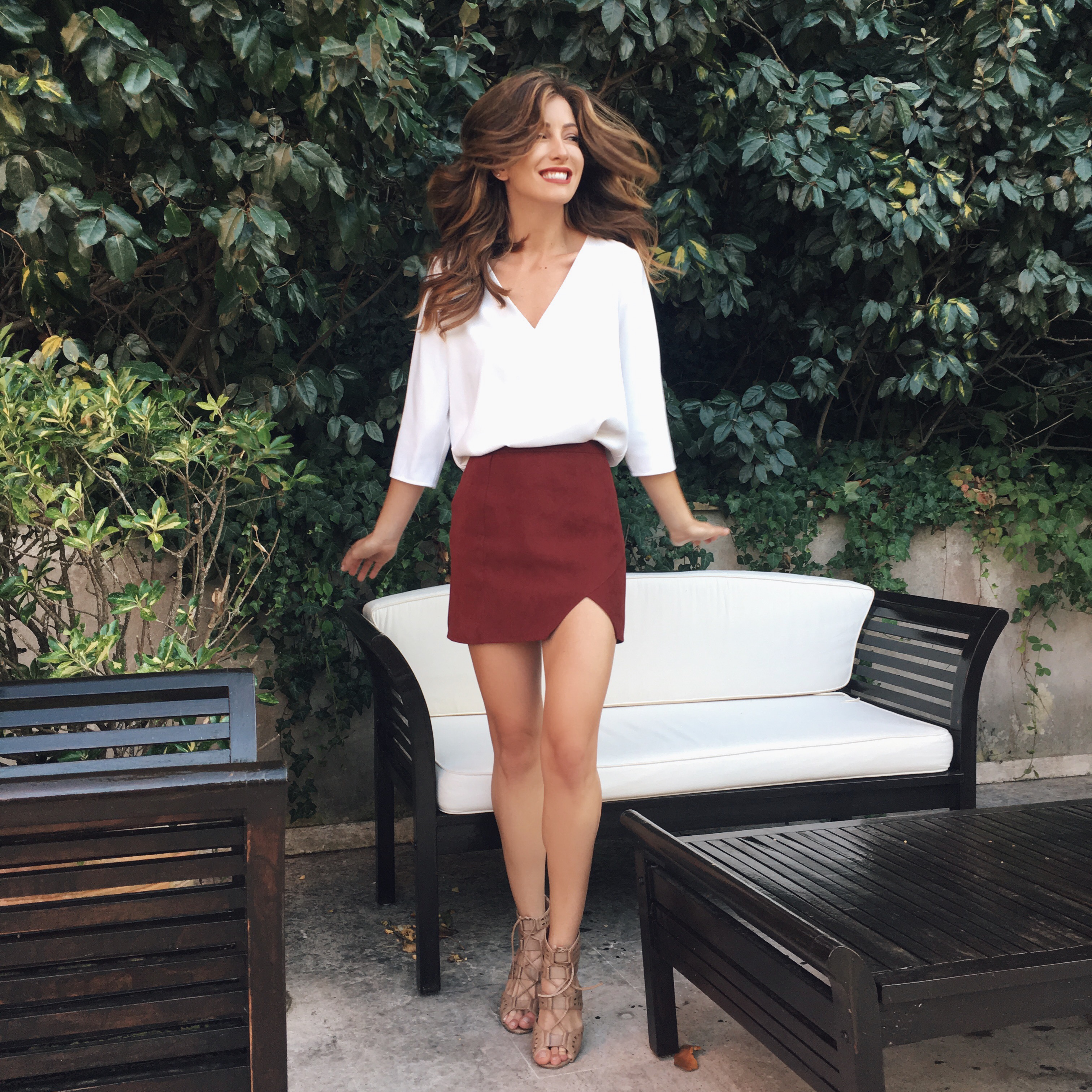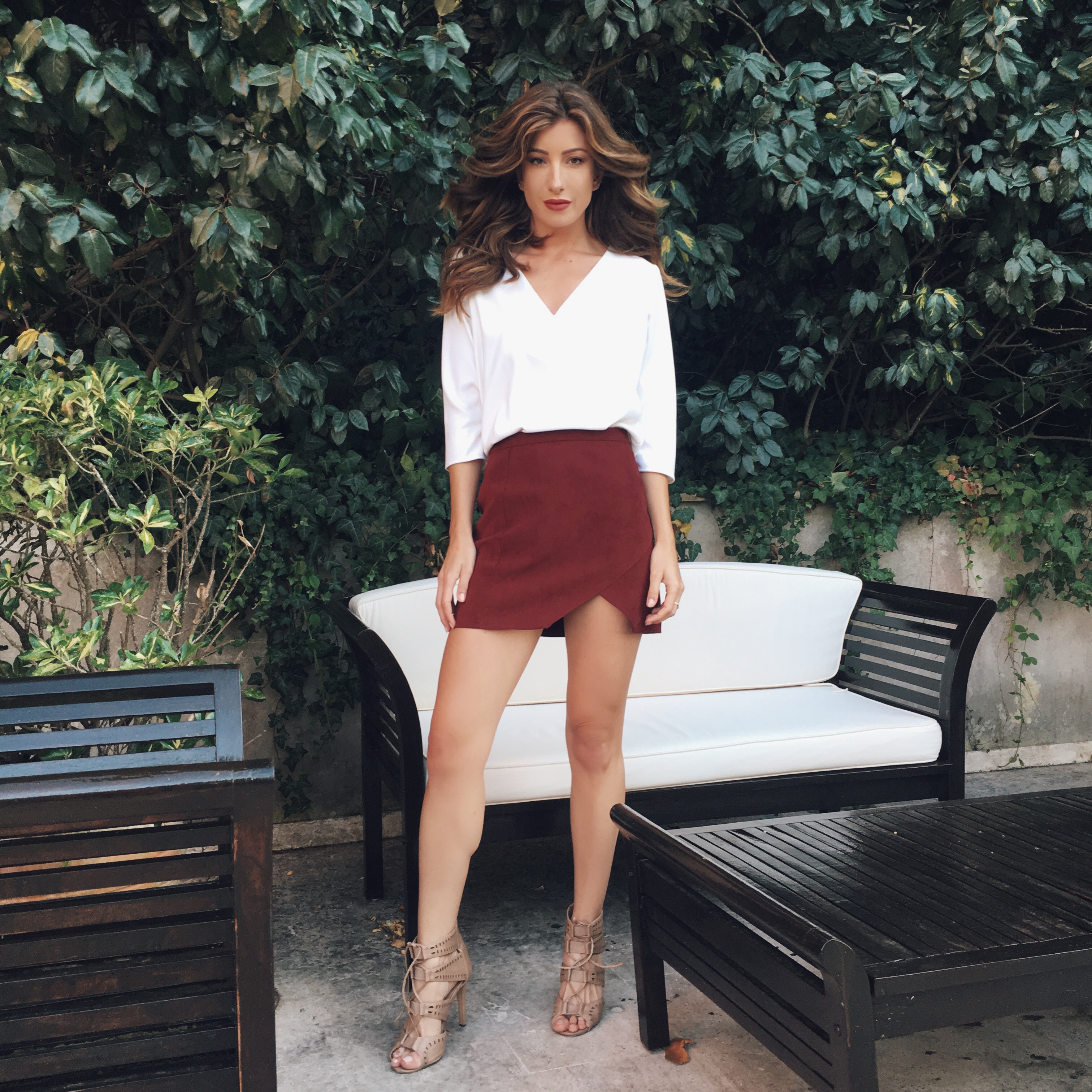 Burgundy skirt: old, Lace Up Lazer-cut Heels: old, White Blouse: C&E.