So there was new lunch spot that opened up in Los Angeles and it's been blowing up everyone's Instagram's feed. Introducing, Au Fudge in Los Angeles. This little cozy and kid-friendly restaurant opened it's doors in West Hollywood recently and I initially had no intention of going. Why? Because I thought it was more of a dessert spot and sweets are just not my thing (I know, I'm weird).
My girlfriend Rachel and I plans for lunch and much needed girl time and she mentioned this place. At first I was like, meh, but decided to meet her there. Well, let's just say she chose well. Very well. This place was super adorable, and the outdoor patio is a dream. I'm a sucker for mostly white design and this place was just design heaven!
Aside from it being an "instragrammy spot" the food was delicious. Unlike most places in Los Angeles that serve the same thing with a different name, Au Fudge actually had some unique dishes. My personal favorite? The pretzel cheese balls with mustard. Sounds delicious right? It was. I had two orders!!! My girlfriend got the turkey burger and I got the avocado toast for my main dish. The turkey burger was the best I've had in Los Angeles. The avocado toast wasn't bad, but I'm not a fan of bread with nuts or seeds in it. So my opinion may be biased that.
Anyhow, aside from the food, and design of Au Fudge, being there with my girlfriend made me so happy. It's so important to make one-on-one time with those you love. It's so easy to just "text". That's not communicating. E-mails are not communicating. Comments, Likes and Snapchats are not communicating. Talking face to face or on the phone is communicating. Sitting there across from her hearing and seeing her laugh was amazing. You realize that people's energy is contagious and it's not comparable to anything else in this world.
Make the time, regardless of how crazy busy your schedule can be, to have face-to-face interactions with those you love and those you enjoy yourself around. Don't waste time with those who don't appreciate or add value to your day or soul. <3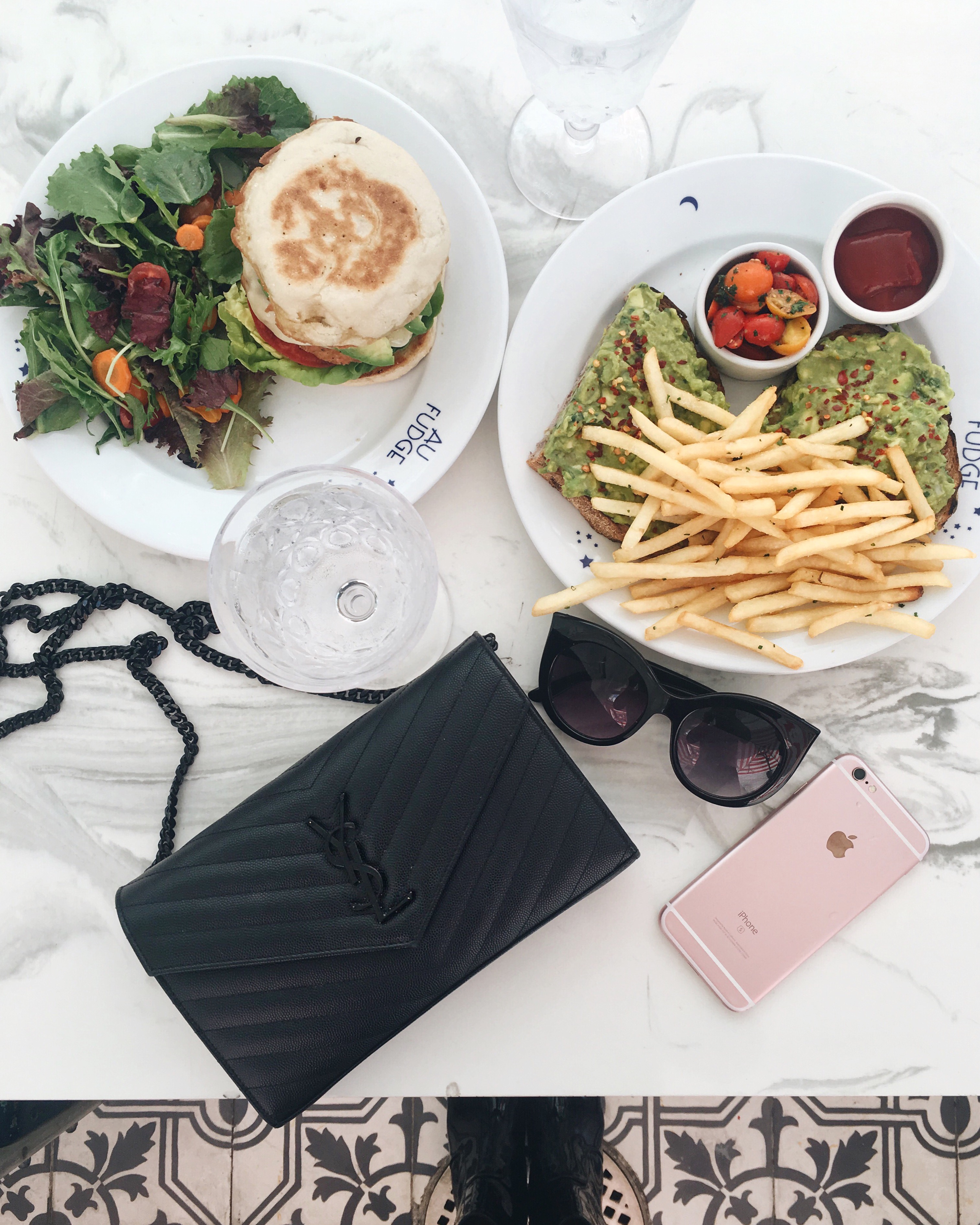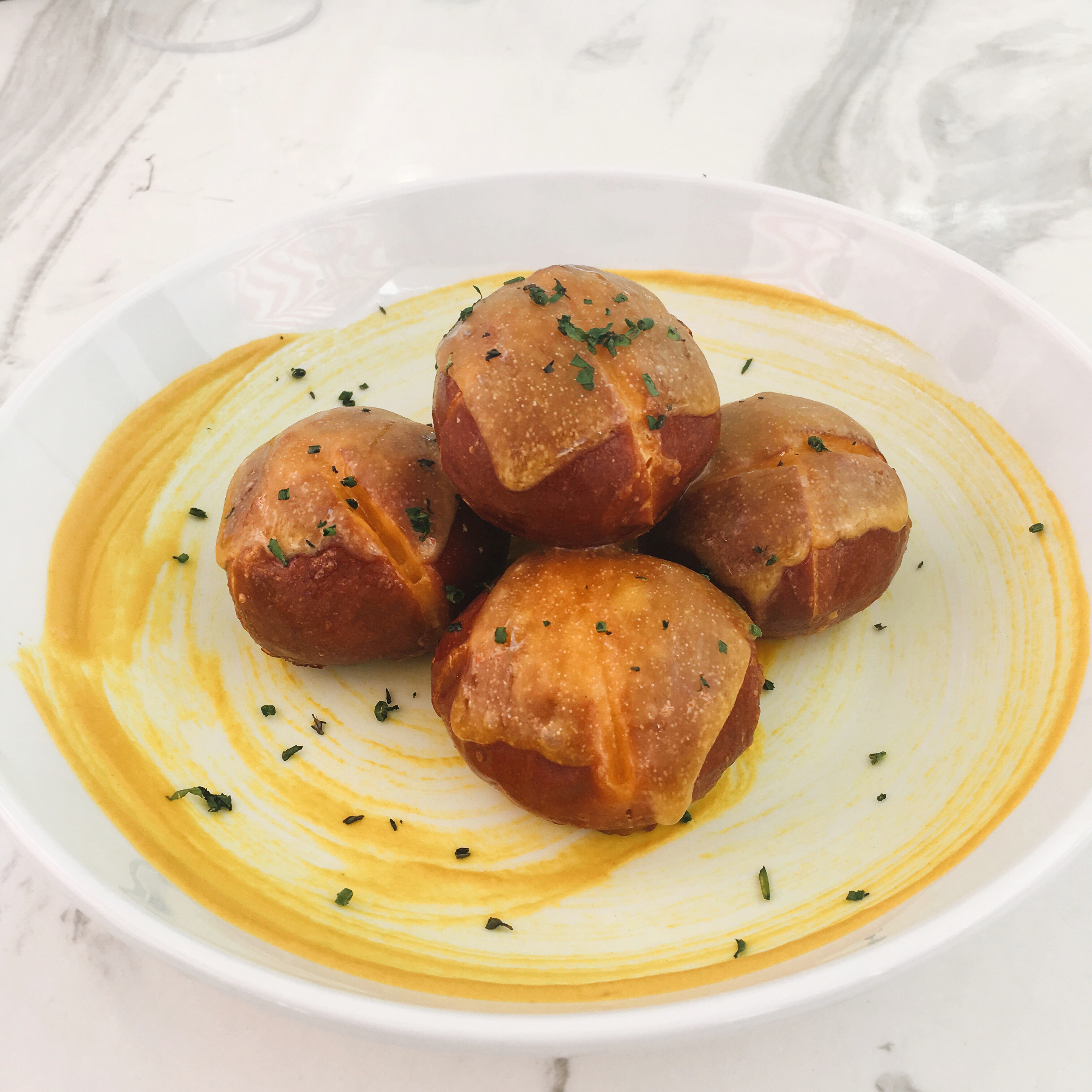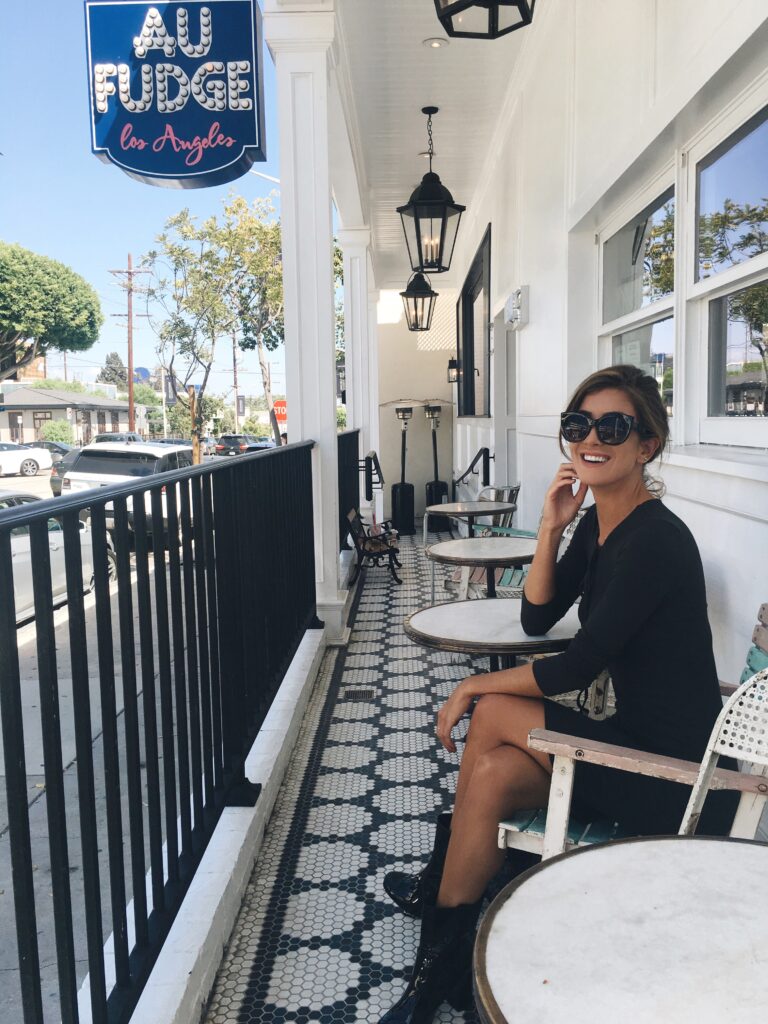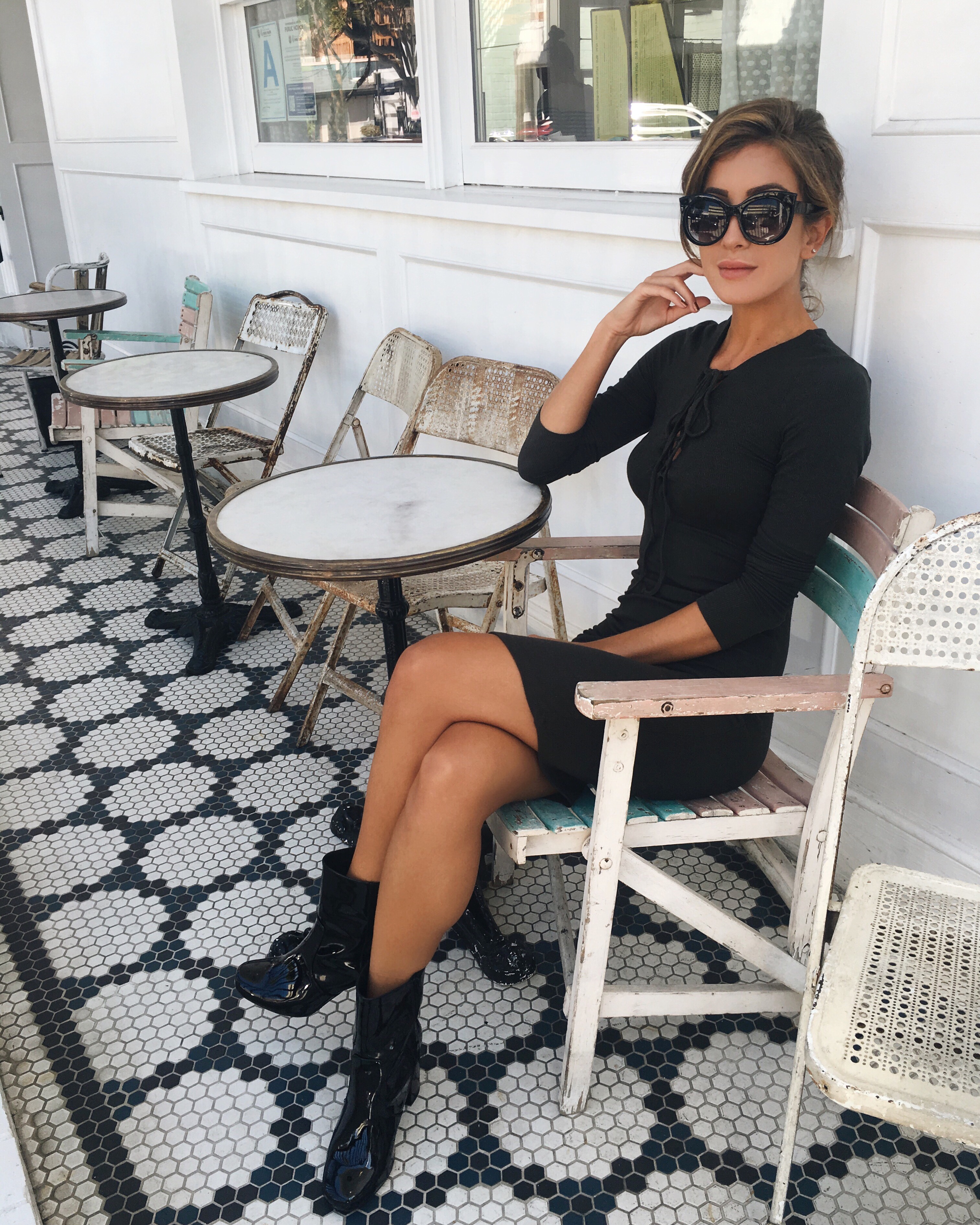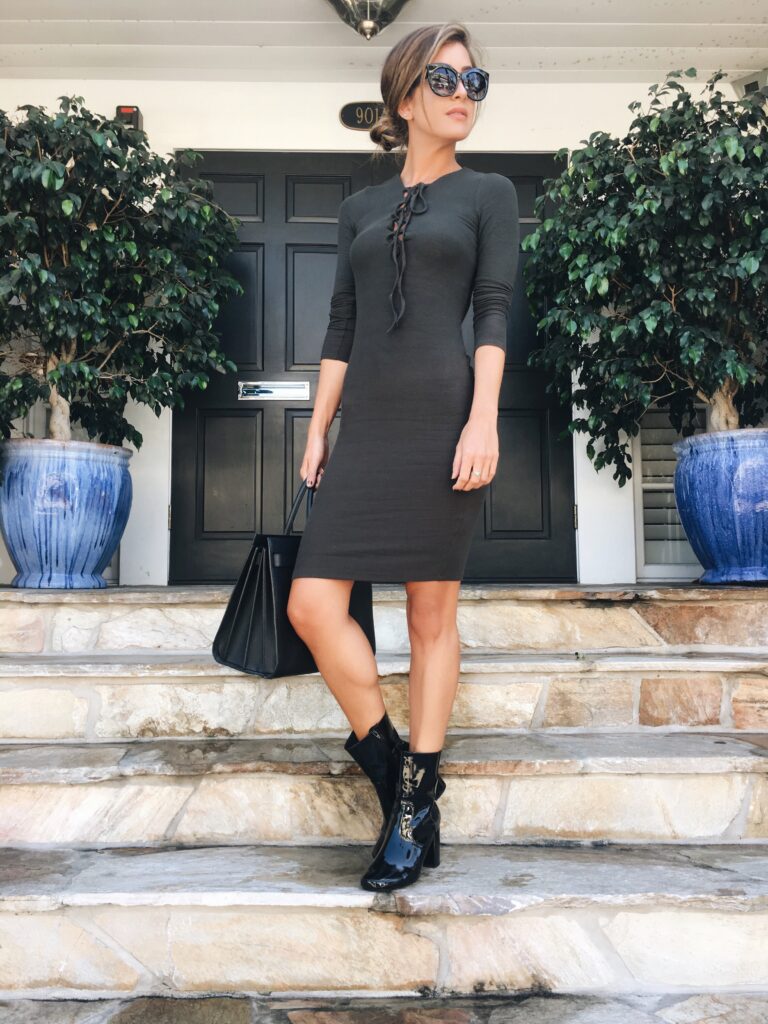 Olive Lace Up Bodycon Dress + Patent Ankle Booties: Forever 21 (dress: here, booties: here), Purse: Saint Laurent
-SHOP THE POST-