It's not just the ladies who worry about their hair.
2010 trends have changed throughout the year, but if you weren't up to date on the locks that are hot, then this post is for you.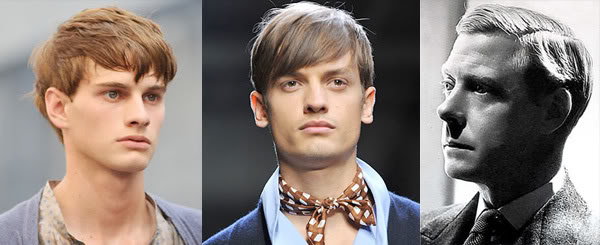 I personally think hair on a man is very important.
A well maned man is my preference.
Enough with my likes, here are the trends:
THE FRINGE
Yes, Justin Bieber has this look, but his is more to the extreme and more bowl-shaped. Fringe is the man's "bangs".
The great thing about this look is that you can cut the fringe to suit your face shape, and there is no right or right, ultimately.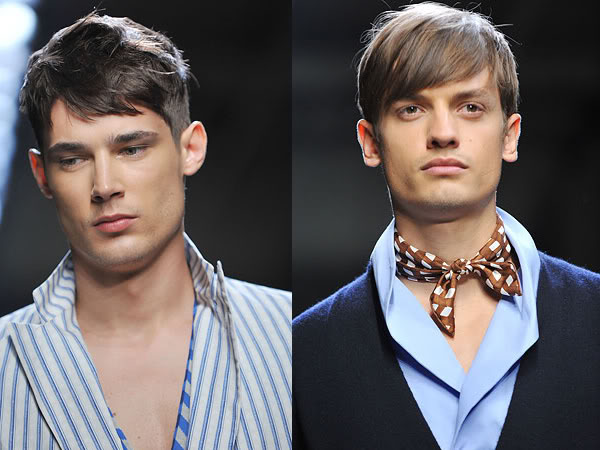 You can also style your "fringe" (sounds snazzy, huh?) in a variety of ways. For example, textured fringe was huge on the Burberry Prorsum show.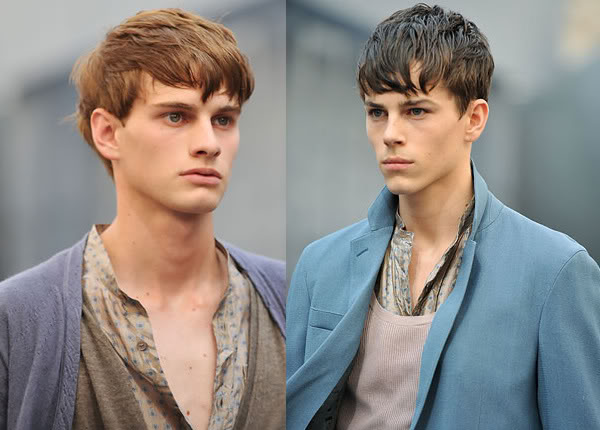 For a more 'extreme' fringe, extra textured is the way to go. Think punk rocker, or Gucci(below).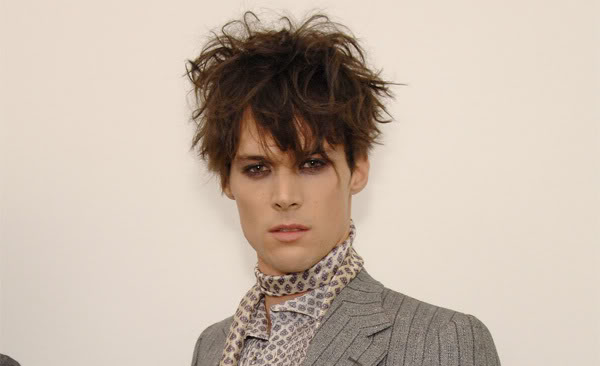 Regardless of how you style your fringe, this look is fun, young and sexy.
CLASSIC PART
Hollywood glamour is the best way to describe this look.
It's easy to screw it up because you want to make sure your part is even.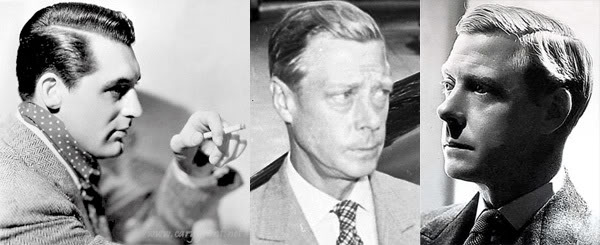 This look is uber chic, and looks best in polo's or with a business suit.
It's worth a try, take a hint from Calvin Klein runway show (below). The side part on the runway was easy, and no fuss.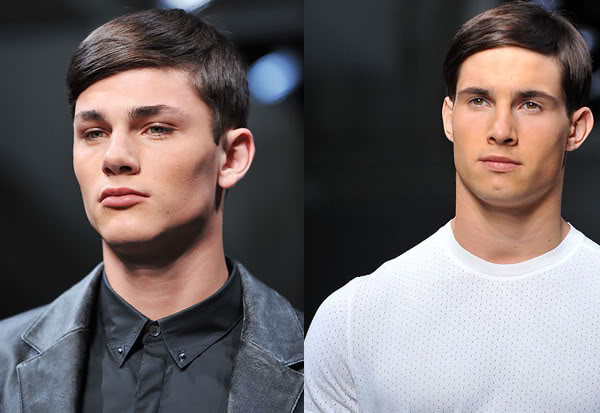 THE SLICK BACK
For those who idolize Patrick Bateman…er, I mean, slicked back hair, this look is fun and can be super sexy if done right.
1. Don't over slick. Nothing is more unattractive than being oily.
2. Tone the rest down. Business suit is best.
3. Own it. Don't rock it if you feel uncomfortable.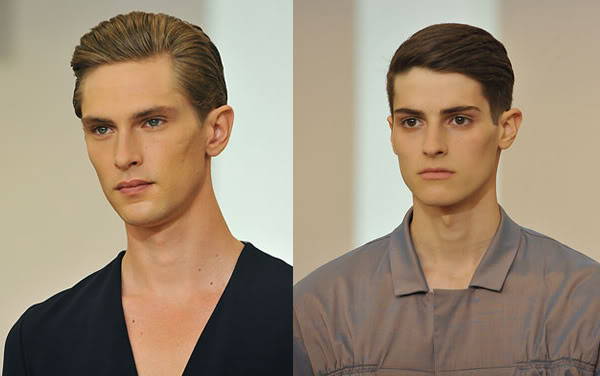 Thoughts?