I love vintage looking prints because they make me feel like I am wearing something from a different era, which gives me a great feeling of uniqueness.
This dress is slightly modernized even though the print has a vintage feel. The back is a sexy deep V with a zipper detail that brings sexy back.
I am all for backless, no matter what the season!
The funny thing about me is, I don't really have a personal style. I literally change my look on a daily basis, so one day I will be prim and pretty, the next I will go all out grunge…I love to experiment!
This dress is something I never thought I would wear, but, I gave it a chance and actually loved the look.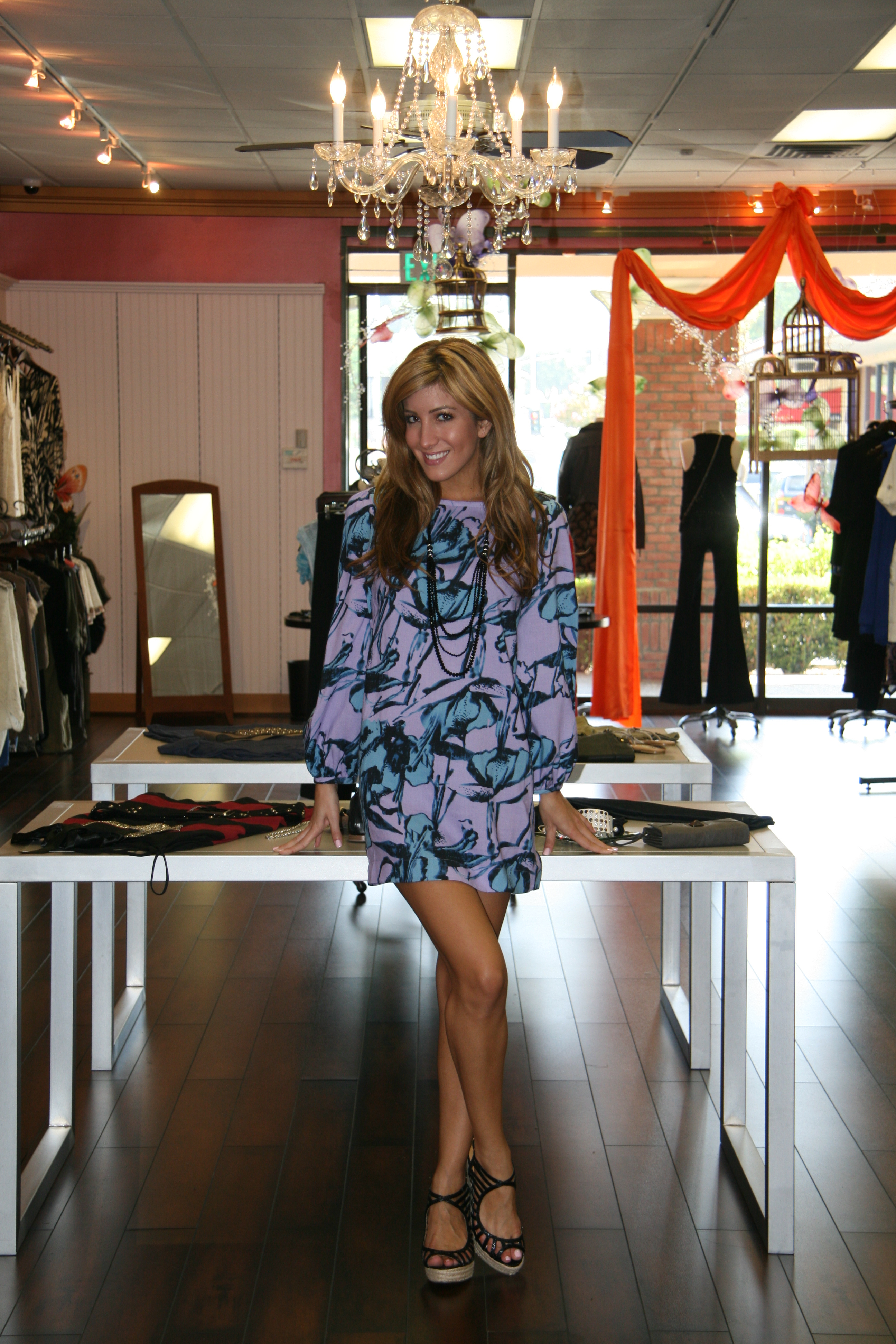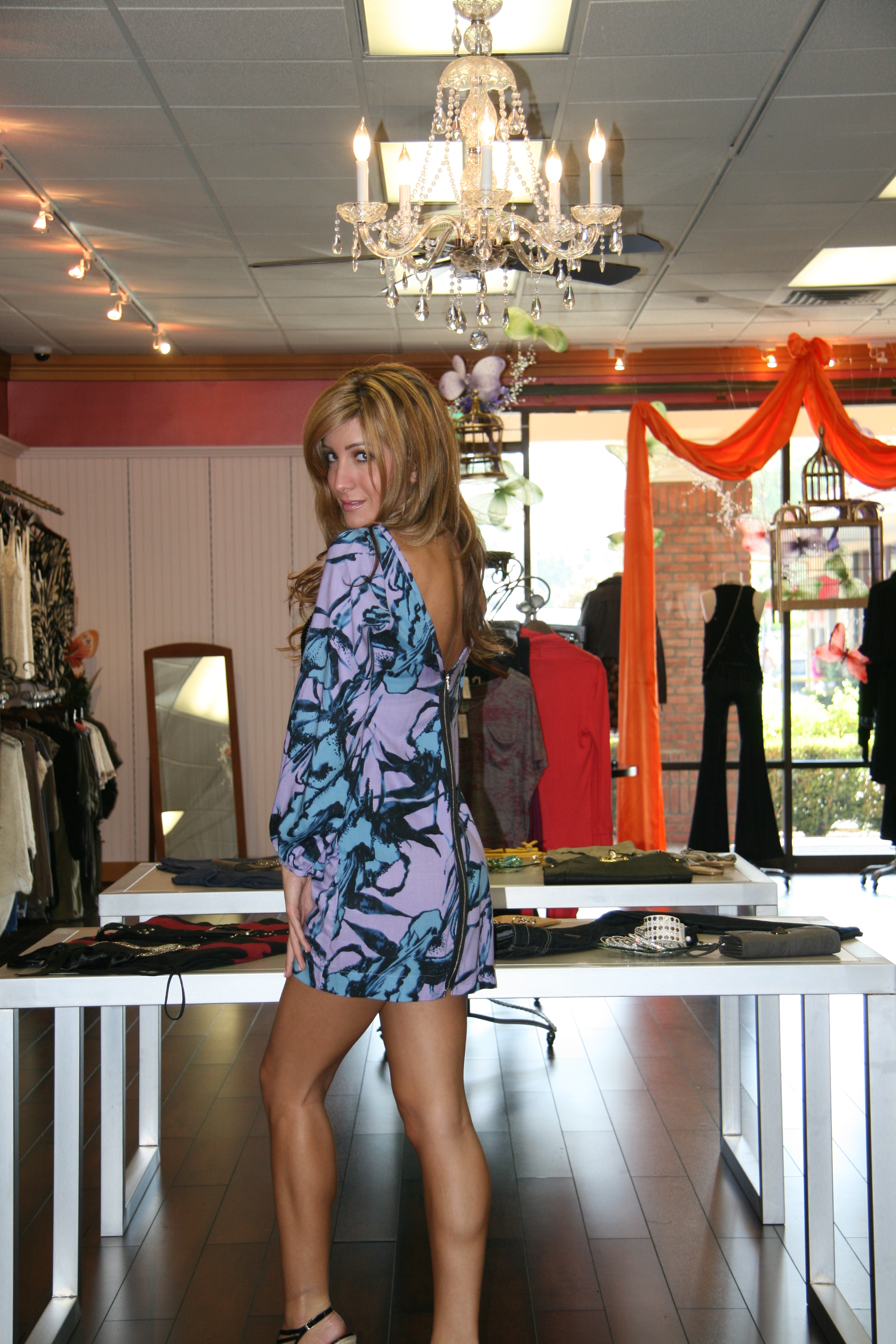 This dress has such a fun color, and a very vintage print. For a daytime look, I wore it with a cute strappy wedge. When it starts to become colder, and Fall weather finally rolls into Los Angeles, I will definitely sport this gorgeous frock with black tights and booties!
Where to Shop: