Ever wonder what is on a man's mind when it comes to what WE wear? Ever wonder what HE prefers?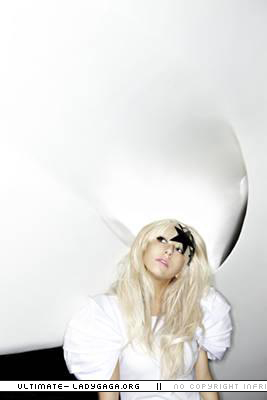 I know a lot of us wonder what we should wear when going on a date, or running our errands. Not that we dress solely for the other sex, but it doesn't not cross our minds to look good not only for ourselves but for them. I know I'm guilty of trying to make my "grocery shopping" look appear relatively stylish and especially when I'm heading out on a date, I am even more confused and spastic as I try everything I own on, and then still am unsure.
It's tough being a fashionista, let's face it. In reality, getting dressed isn't exactly the easiest thing to do. We want to feel good, and look good.
Instead of rummaging frantically through our closets and creating a tornado of jeans, tops and dresses, I have some answers to help make our dressing up experience a little easier, at least when it comes to impressing them.
I have created a survey and asked 50 men aged between the ages of 25-55 on what they prefer to see on women, and asked them questions about what they like, and don't like! Some of the answers were surprising, and some were not. Overall, I think it was an interesting survey and gave me some perspective on how much men notice and what they care about on us!
In RED are the MOST common answers. They were statistically significant.
Here are the questions that were asked!
1) What is your favorite style on a woman?
a) Rock N' Roll Glam (Biker jacket, skinny jeans, chunky boots, metal hardware accessories, a t-shirt, think Rihanna, Taylor Momsen, Nicky Hilton)
b) Bohemian Chic (Flowy tops over jeans, Flowy patterend dresses, Tunics (long tops) over leggings, think Kate Moss, Kate Hudson, Rachel Bilson)
c) Chic ( Fitted dresses and shirt, pencil skirts with tucked in tops, black slacks with a pretty blouse, high heels, think Victoria Beckham, Kate Beckinsale.)
d) All American (Jeans, simple t-shirts, crisp white shirts, cardigans, blazers with wedges or flats, think Jennifer Aniston, Reese Witherspoon)
e) Cute (Babydoll dresses, color coordinated outfits, skirts with tank tops, think Paris Hilton)
2) What is your ideal accessory look on a woman? (Accessories being belts, earrings, rings, bracelets, necklaces)
a) Lots of layers. (Multiple necklaces, a few rings, big earrings, bracelets (cuffs or bangles), a cool belt.)
b) Simple. (A pair of earrings and a necklace OR ring OR bracelet)
c) A little edgy. (Studded cuffs, multi stone necklaces/bracelets, metal details to accessories, unique pieces)
d) Nothing. I like my woman with no jewelery.
e) Evenly accessorized. (Earrings, a necklace and a bracelet)
3) Out of all these looks, __________ is to my liking as a form of night out outfit (date, theatre, dinner. All looks with heels or a boot)
a) Boot cut jeans, a cute or sexy top, with a great piece of outwear (jackets, coats, wraps, cardigans), and some jewelery.
b) A LBD (Little Black Dress) with some nice accents (accessories).
c) Flare jeans with a printed flowy top and some accents.
d) A tunic with leggings and some great accents and a form of outerwear.
e) A skirt with a cute top and some accents and outerwear.
4) What is the one article of clothing you notice on a woman?
a) Her jeans
b) Her top
c) Her dress
d) Her shoes
e) Her jewelery
5) What article of clothing do you feel is essential for any woman, from a man's perspective?
a) Jeans
b) A great top
c) A flattering dress
d) Some great accessories to make even the simplest look stand out.
e) Other ________________________ (please answer)
Some(funny, some serious) Answers of e):
1. " A nice pair of heels…with nothing else."
2. "Anything that makes the culo (butt) look good"
3. "I notice women's watches. A woman who wears a watch is definitely one step ahead"
4. " A bikini. Need I say more?"
5. "I'm a sucker for headbands. It makes a woman appear to be easy-going"
1) What is one look you absolutely can't stand (trends)?
Ruffles, Tie-Dye, Neon, and Sequins.

2) Do you think how a woman dresses is important?
Yes.

3) If you could dress a woman, what would you put her in?
Jeans & Sexy Top.

5) Who is the best dressed woman you know? (anyone famous?)
Kate Beckinsale, Paris Hilton, Jennifer Aniston and Le Fashion Monster (I didn't tell them to write that, I'll take that compliment)
All answers were the highest percentage calculated.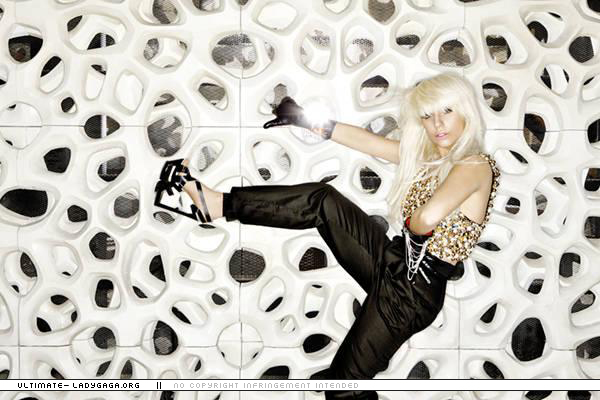 Thoughts?