Welcome Fashionista's!
My name is Deniz Senkan and I have created this blog for myself, and for you, my fashion monsters. To me, fashion is not just a way of expressing one's self through silk chiffon, pearls, colored tights, killer heels, leather, lace or any other desirable item we can covered our bodies in. Fashion is not a fashion house, or designers, nor is it a specific store. Fashion isn't even a magazine, not even VOGUE can define what fashion really is. To me fashion is more than just a passion…it's a lifestyle.
This is a lifestyle blog filled with an array of points of view. I am hoping to reach out not only to those who swear by designers, but those who enjoy affordable fashions as well. I want this to become an interactive site, where people feel connected to what my posts are on. From fashion advice, fashion trends, new finds (boutiques), affordable outfits, off the runway previews, style posts, etc…I will also include a section called the "The Fashionista Diaries", which is pretty much daily posts about your blogger, me.
I cannot wait to make this site grow with your support!
Thank you,
Lady DenDen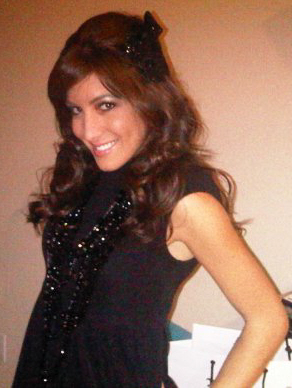 "Fashions fade, style is eternal."- Yves Saint Laurent