Velvet is in they said.
Well, it's true AND I ain't mad about it. I have always had a thing for velvet. It reminds me of the 80's/90's and I couldn't be more excited that it's back and trending! I'm happy to report that I don't think it's going to take a back in 2017 so start splurging! Aside from today's personal style post, I have scoured the internet to find you some of the most fantastic velvet pieces out there right now. I focused mainly on statement pieces since I feel velvet shouldn't be overpower your look but enhance it. As much as I love a good velvet dress, a lot of them are too "let's go to the club and dance all night" which is not my aesthetic plus I'm too old for that. I'm sharing some incredible velvet dusters, blazers pants and tops to help enhance your looks and add a little bit of this soft and cozy fabric into your closet.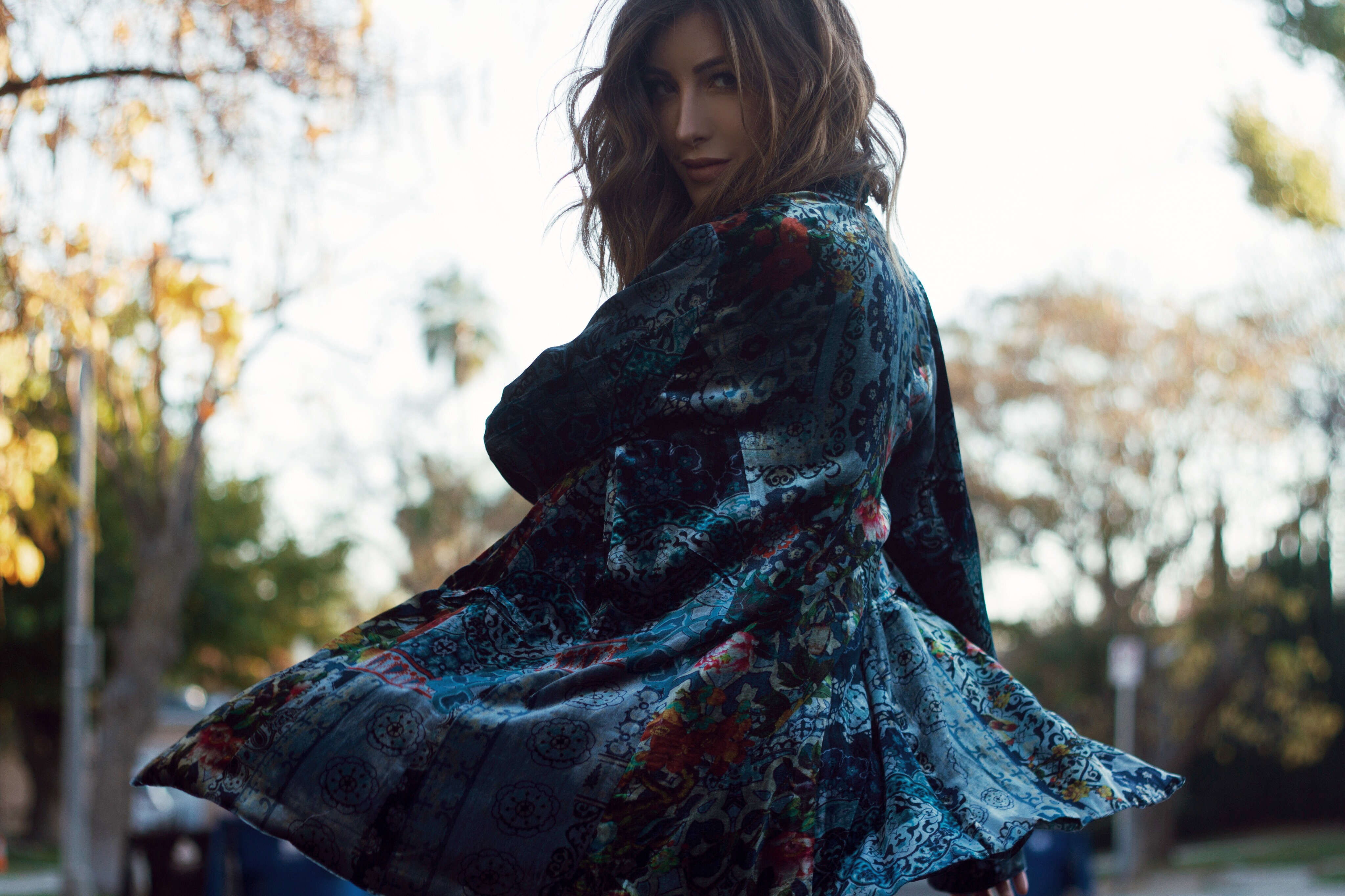 This velvet duster from Johnny Was Clothing instantly caught my eye. The colors and design on this beauty were so stunning and I knew this was a piece that would help me look stylish and be comfortable. I love the bohemian aspect of velvet, although it can be ultra luxe at the same time. I think the unique designs on this velvet duster help make it a bit more casual of a piece but still suitable for the night.
I paired this duster with high-rise light was flared denim and a bodysuit to keep the whole bohemian vibe going strong. I really love the simplicity of jeans and a solid top with a super striking jacket/coat on top. I think it really is the most versatile way to dress.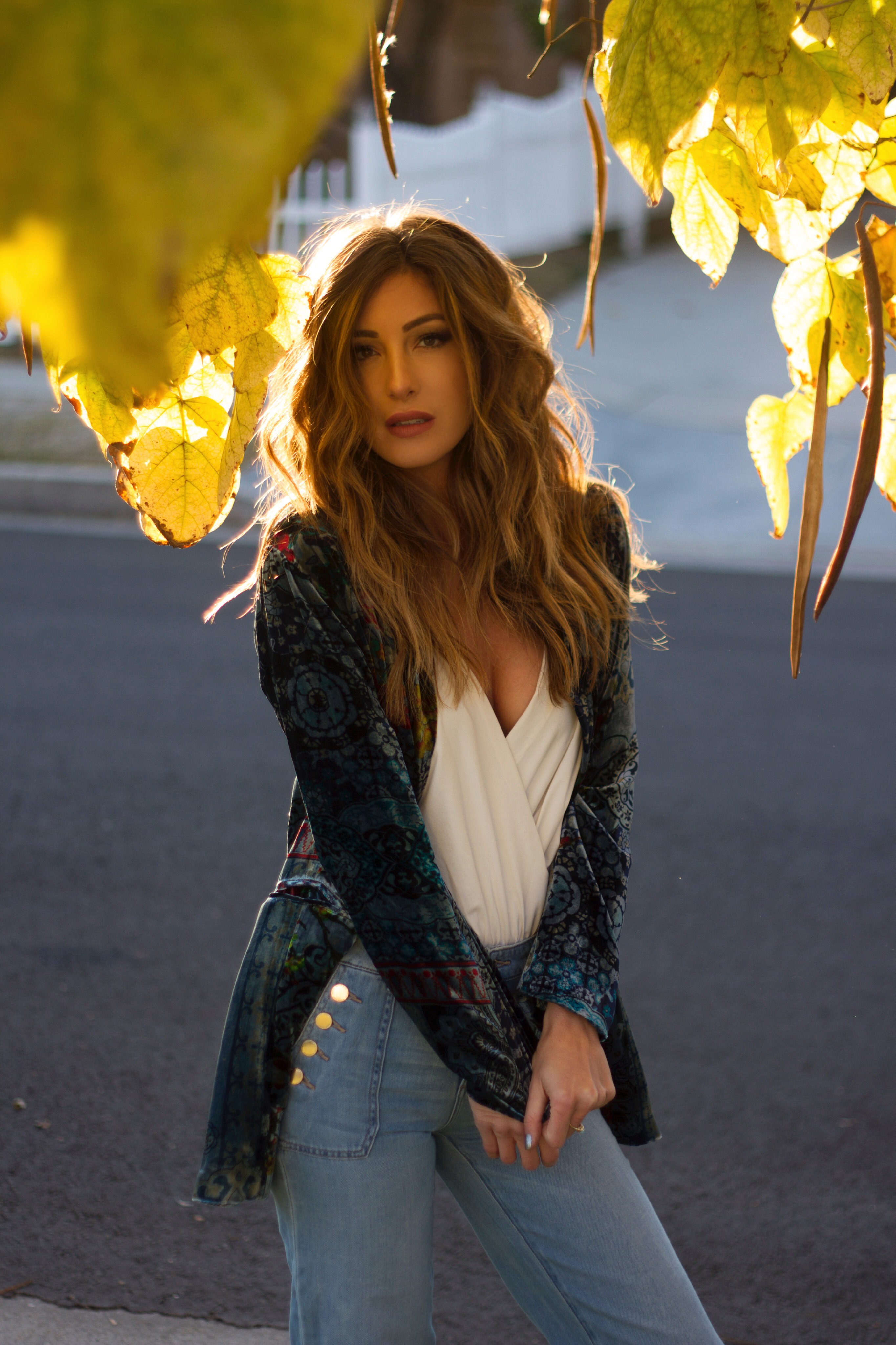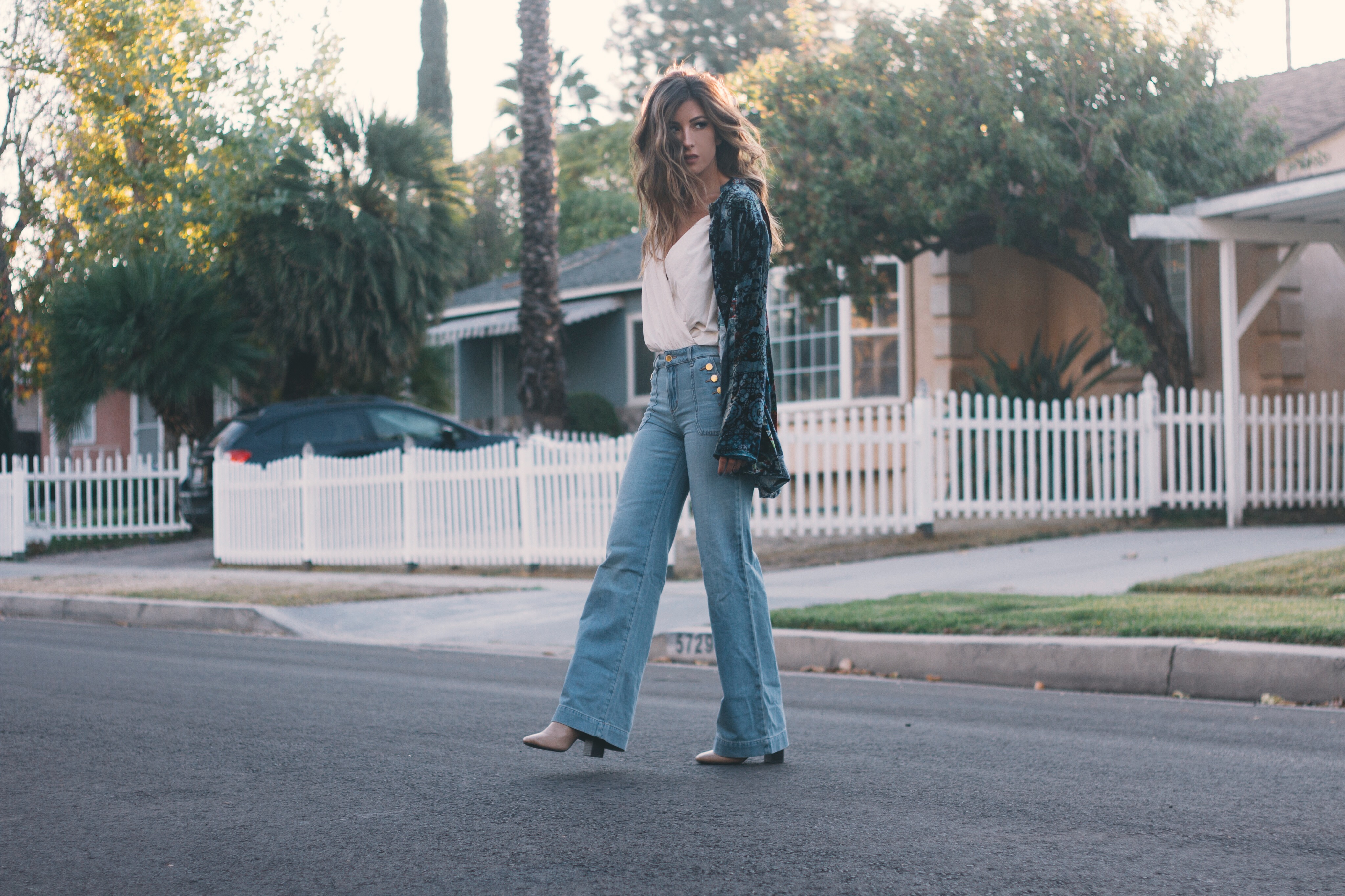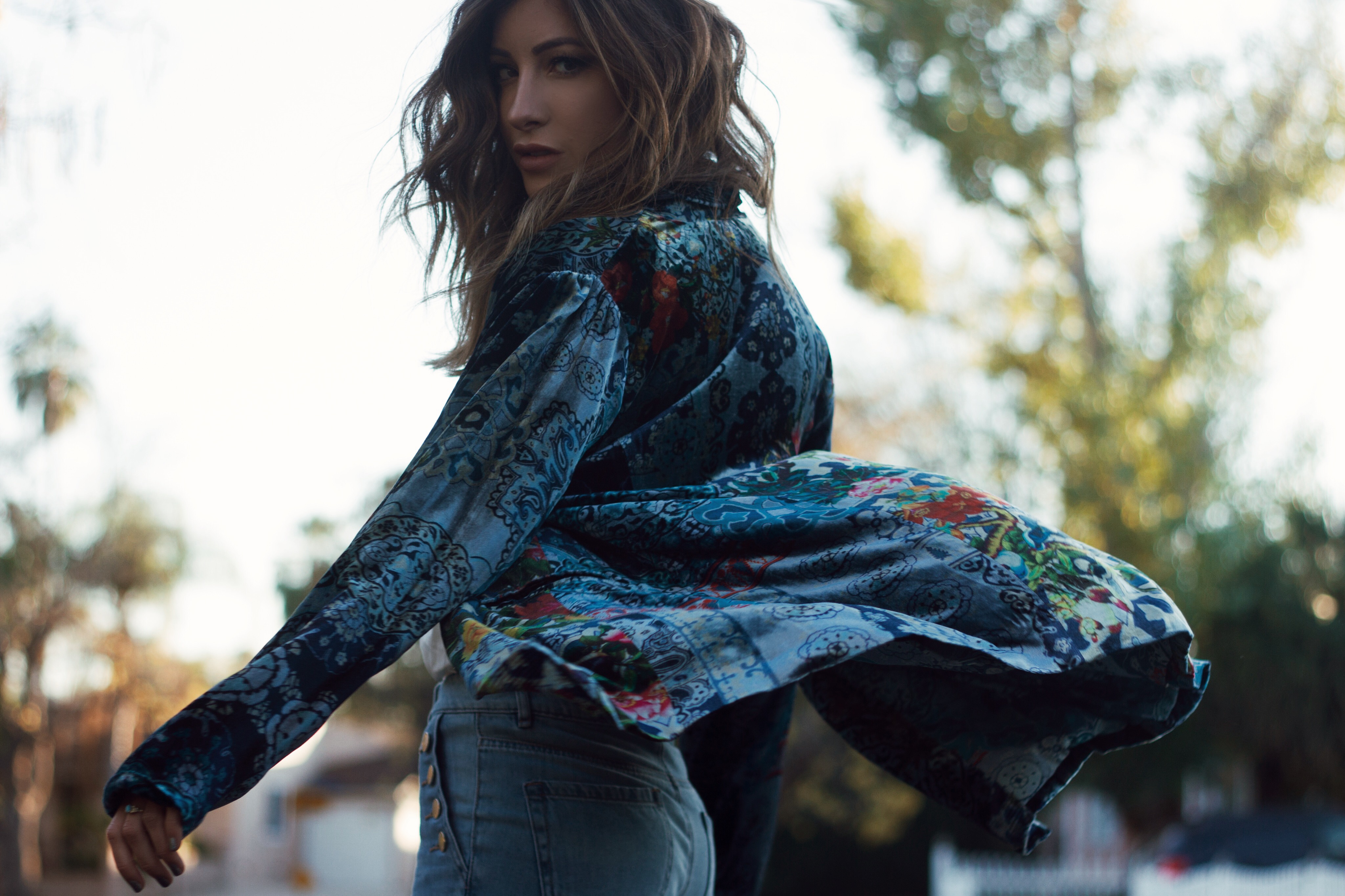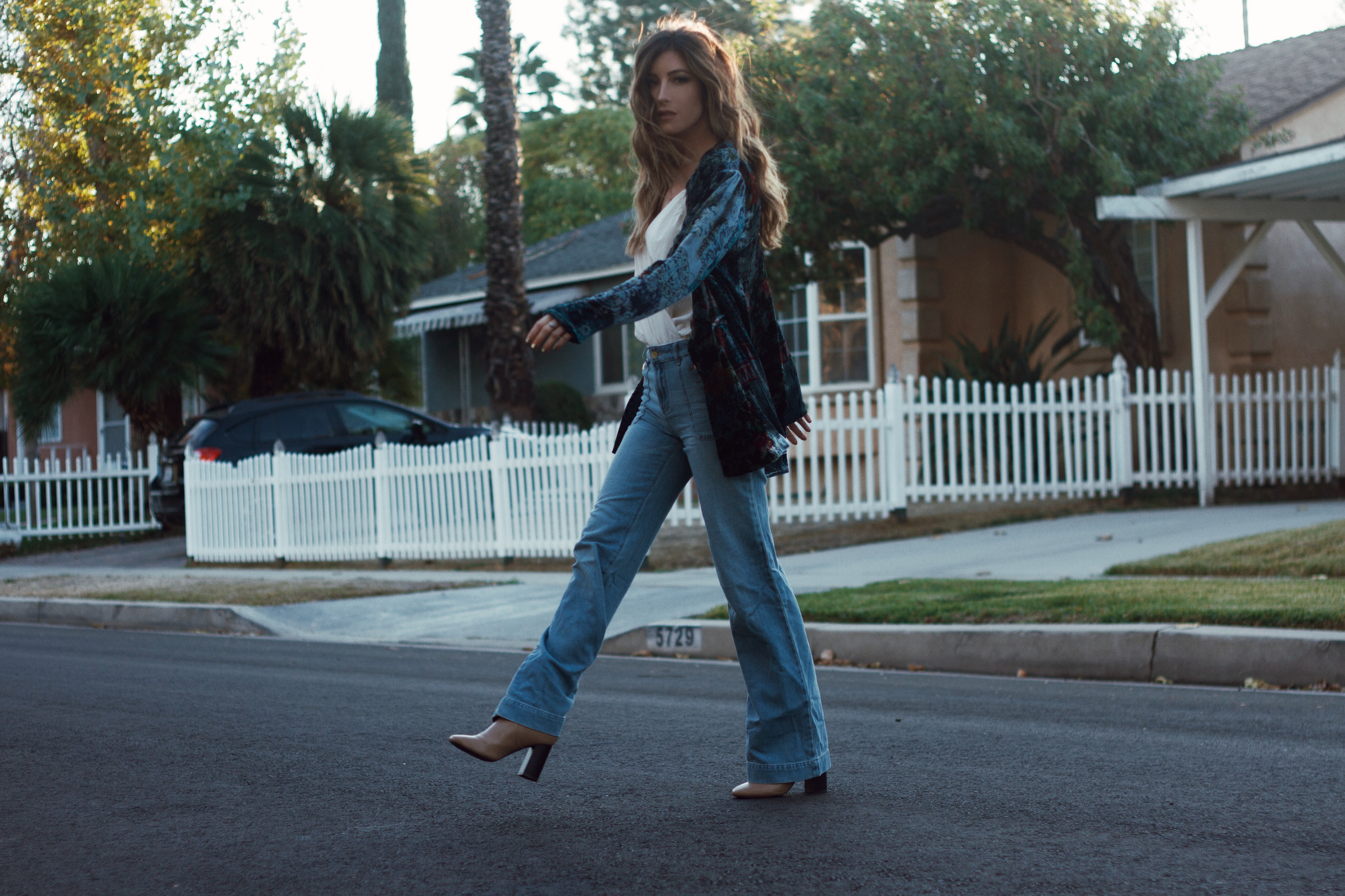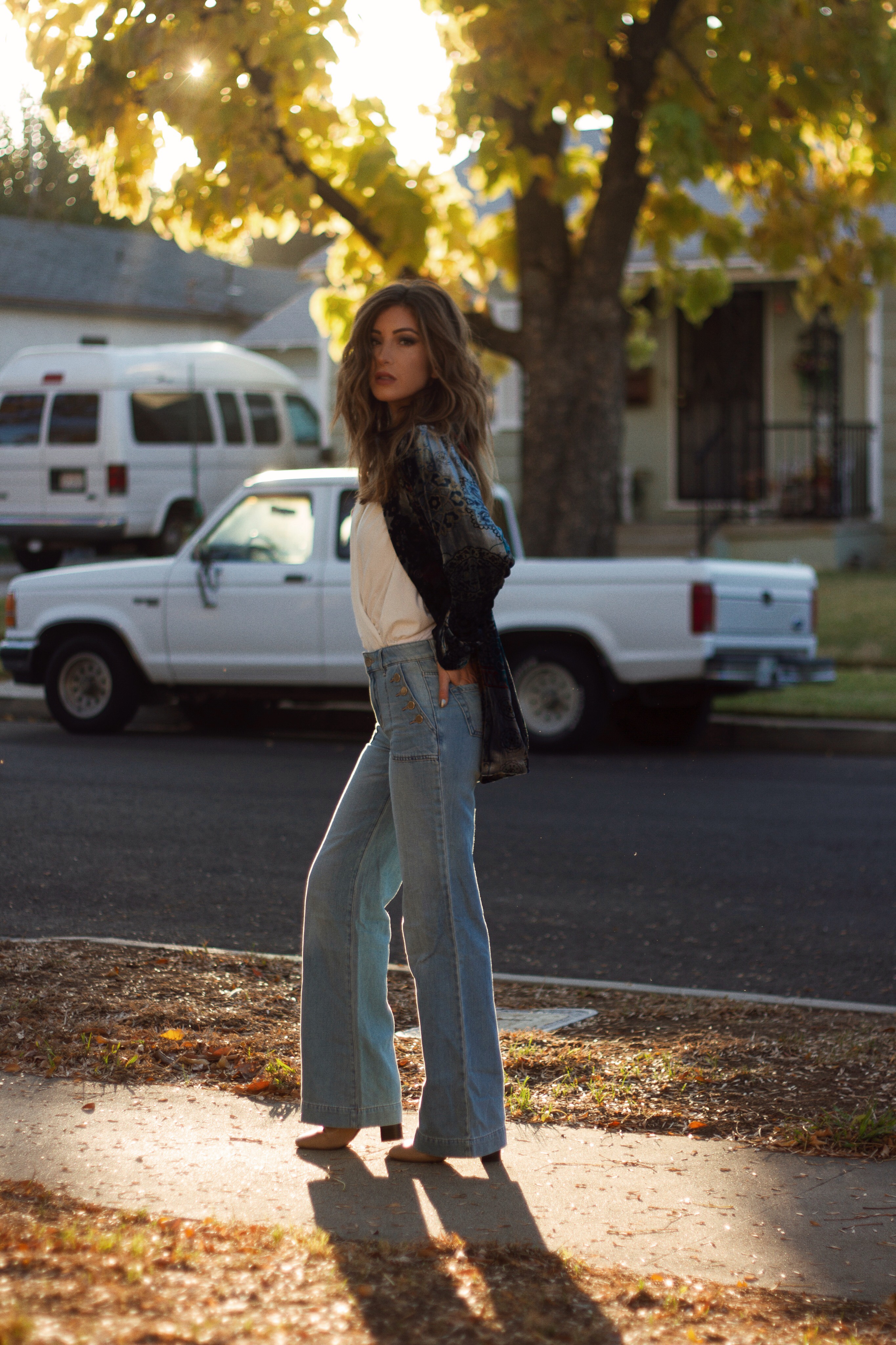 Velvet duster: c/o Johnny Was Clothing, Flared Denim: c/o Dynamite Clothing, Boots: Forever 21, Bodysuit: old.
If you're not a huge huge fan of the trend but still want to use it, invest in pieces that help accentuate your look like a bootie, flat, or tank. If you're really looking to stand out from the crowd and make velvet not only your dream come true, then invest a jacket or duster or even a chic gown!
Below are some of my favorite velvet clothing and footwear that's I've seen right now. Hope you enjoy 🙂
-SHOP VELVET DUSTERS/JACKETS-


-SHOP VELVET DRESSES + TOPS-


-SHOP VELVET FOOTWEAR-