Happy Sunday!
Today I'm actually super excited to set this of images shot by my friend, the ultra-talented Vincent. We went to the Platform in Culver City to get some coffee from one of my favorite coffee houses, Blue Bottle, and ended up using the entire space as inspiration. I love working with creatives who help bring a vision to life. When I purchased these fluffy furry sandals I knew I had to create a vibe that was all black, chic but still super fun. I love the furry trend. It can be aggressive but if you can incorporate it into your wardrobe without looking like a child.
Furry sandals, bags, jackets are all over the place right now and it's hard to escape it. I don't think this trend will last too long, but it's definitely one that is fun to try. That's why I chose a simple black furry sandal to play with. I love the concept of these furry sandals because they remind me of the fluffy pens from 'Clueless' except on my feet 🙂
I paired the furry sandals with a simple black romper, black bag, and a colorful necklace to add a little edge to it. You can also rock these with jeans, or a mini dress, or midi dress, or shorts if you're really into making a statement.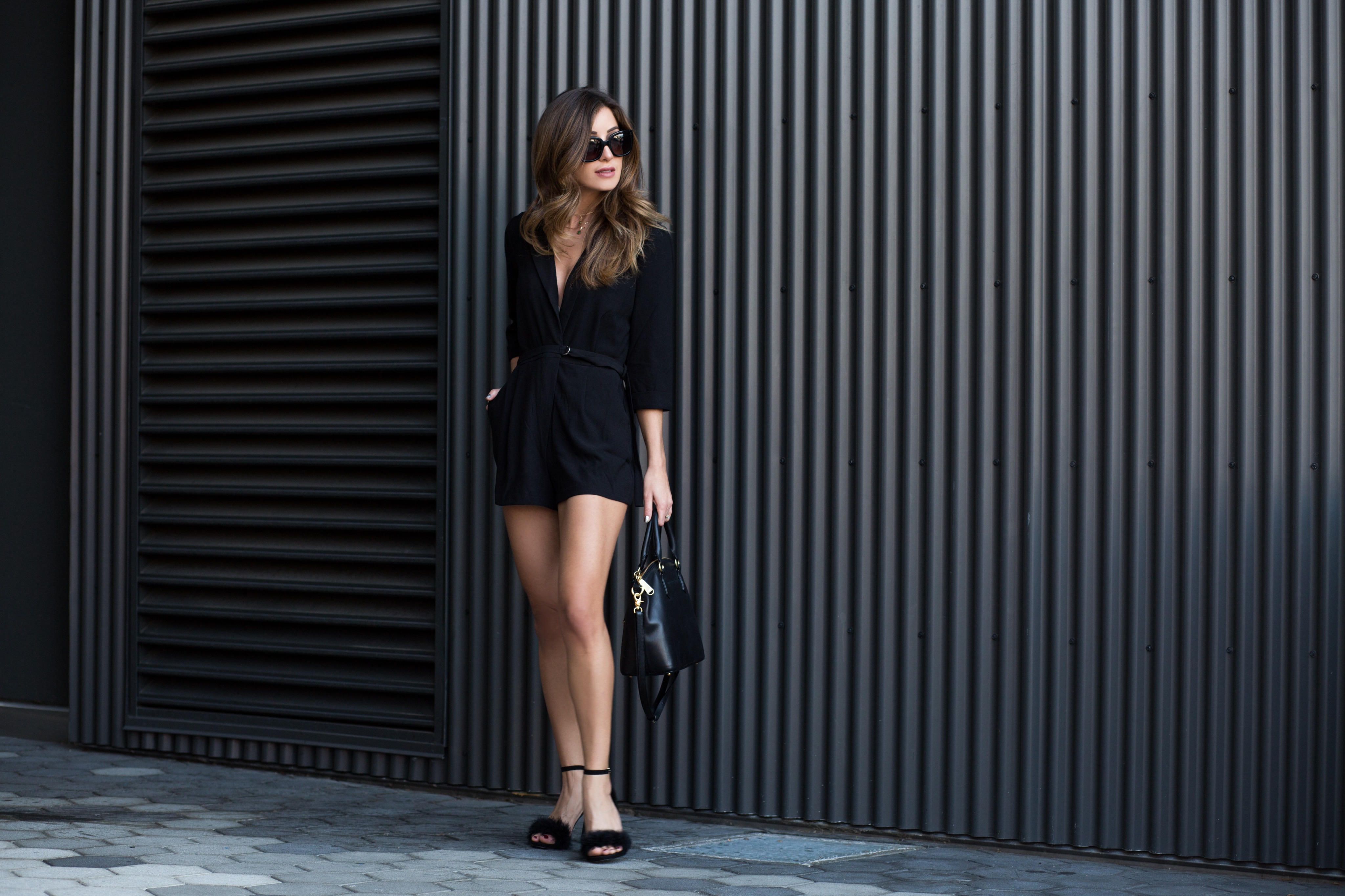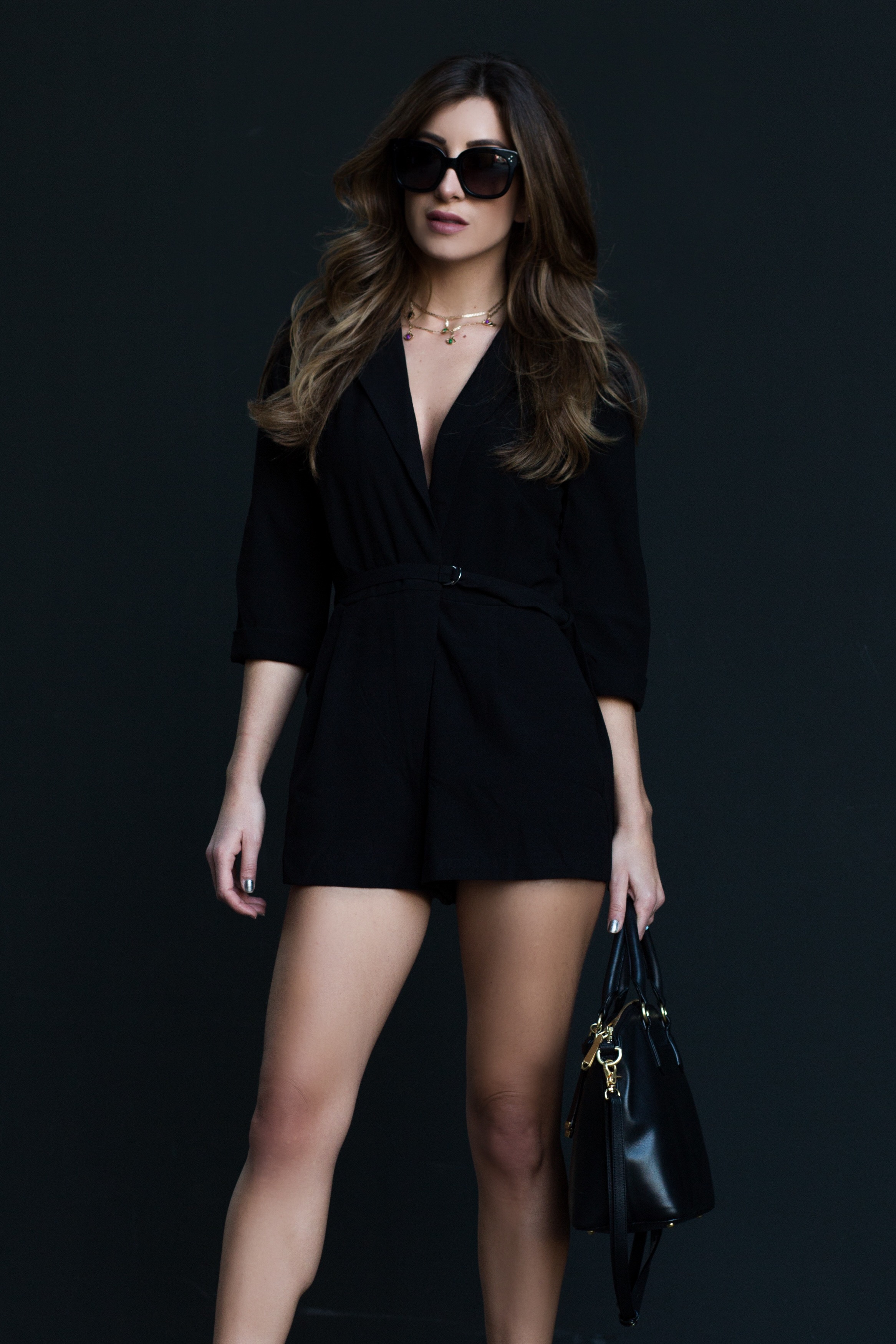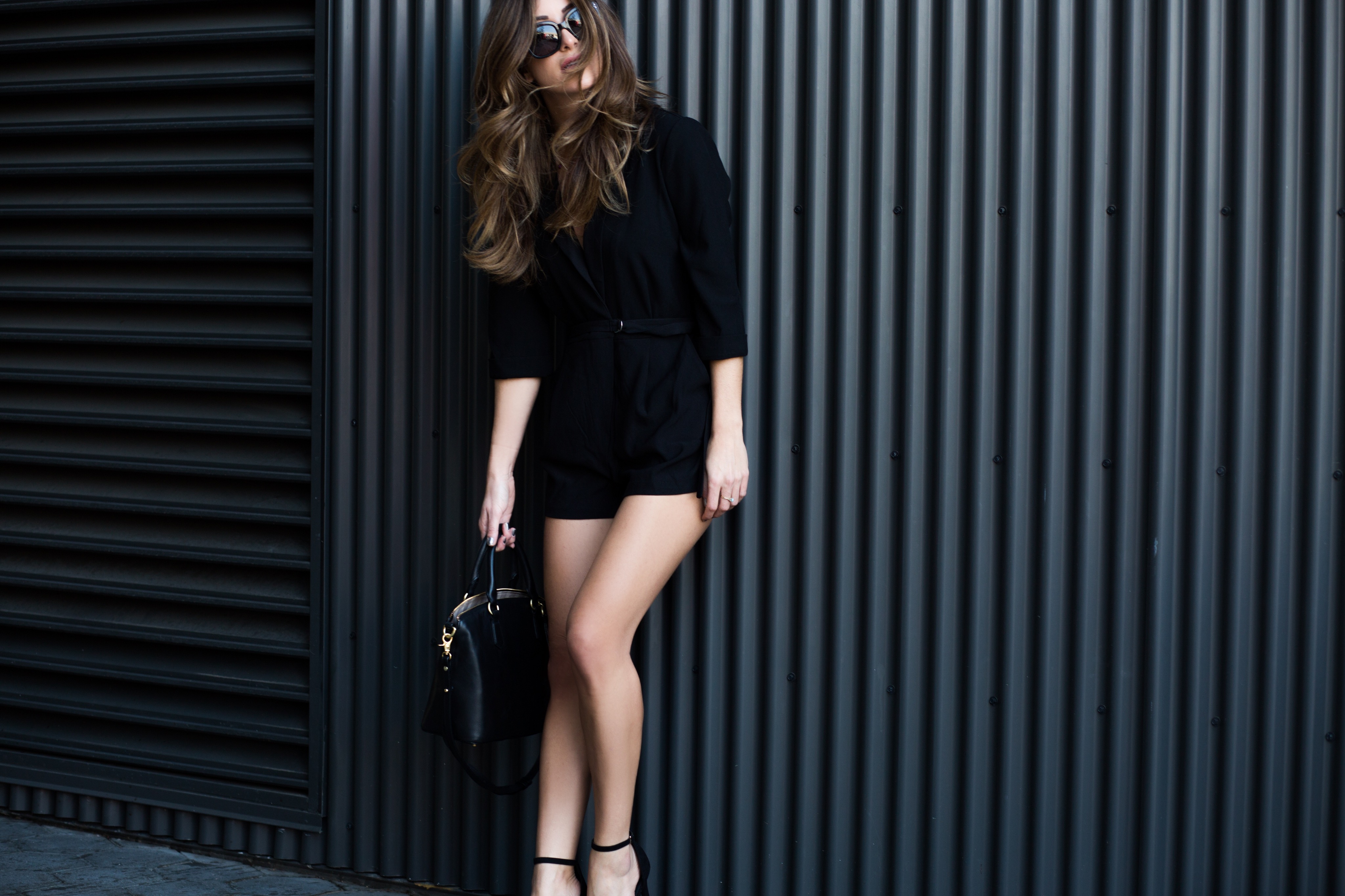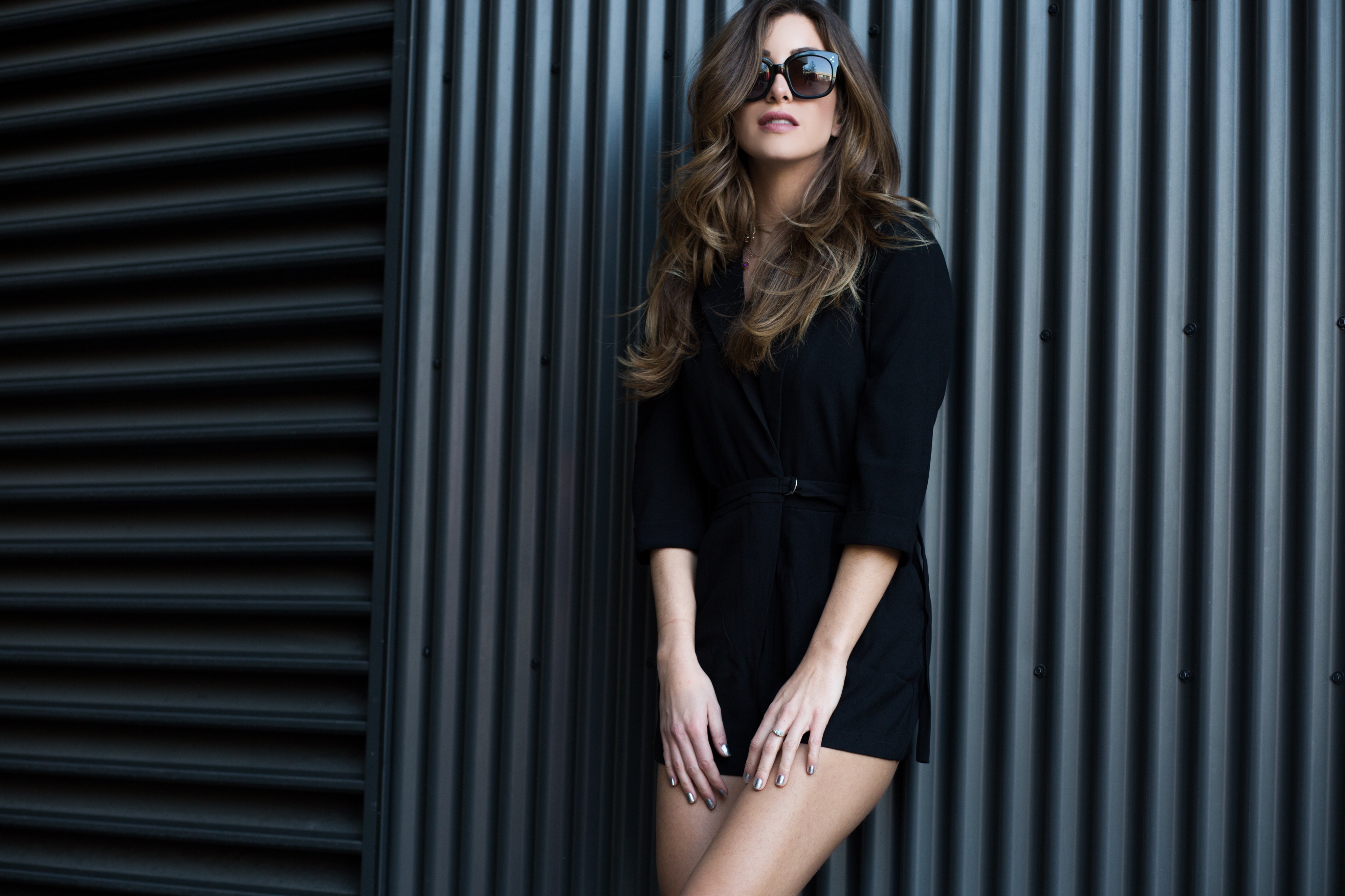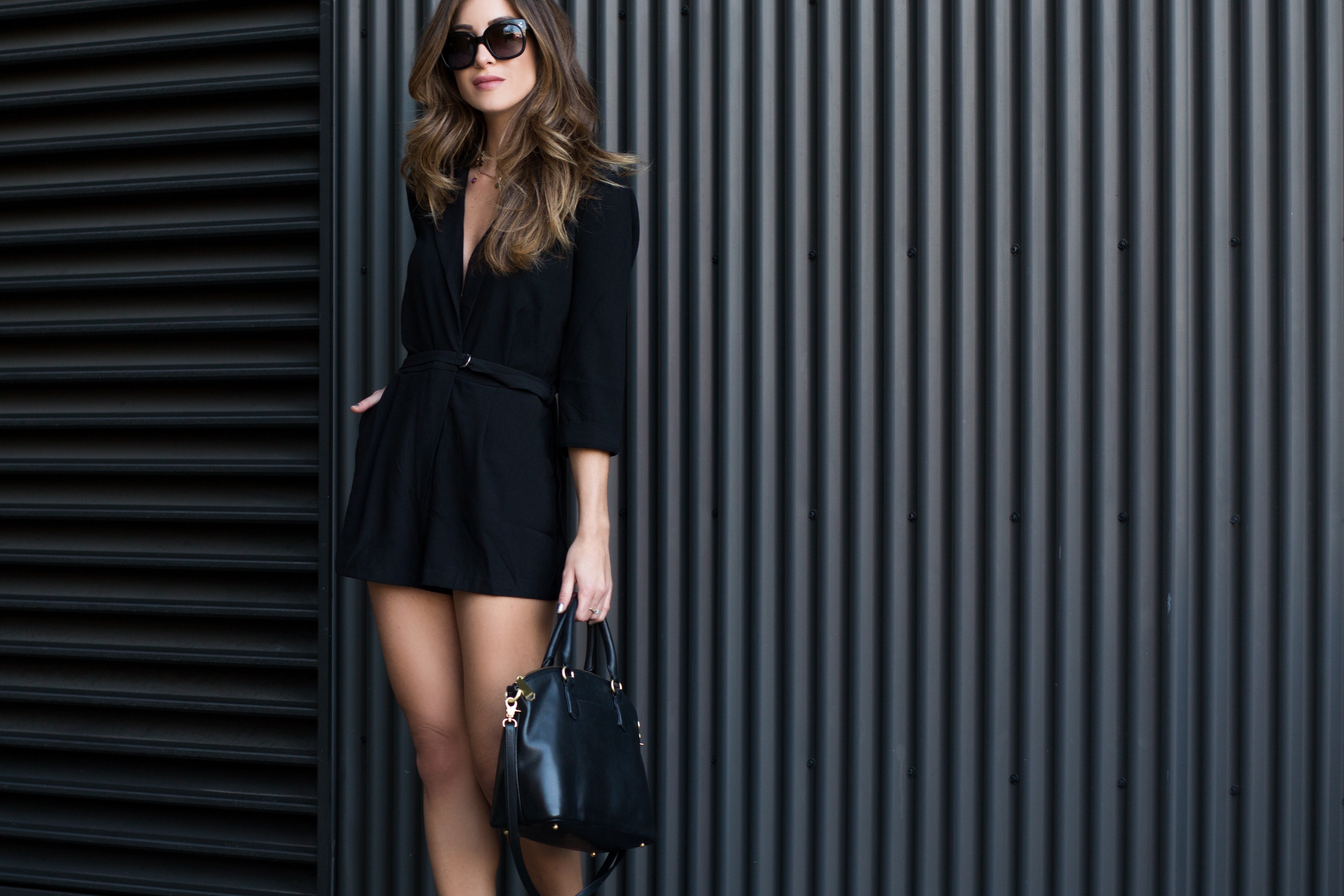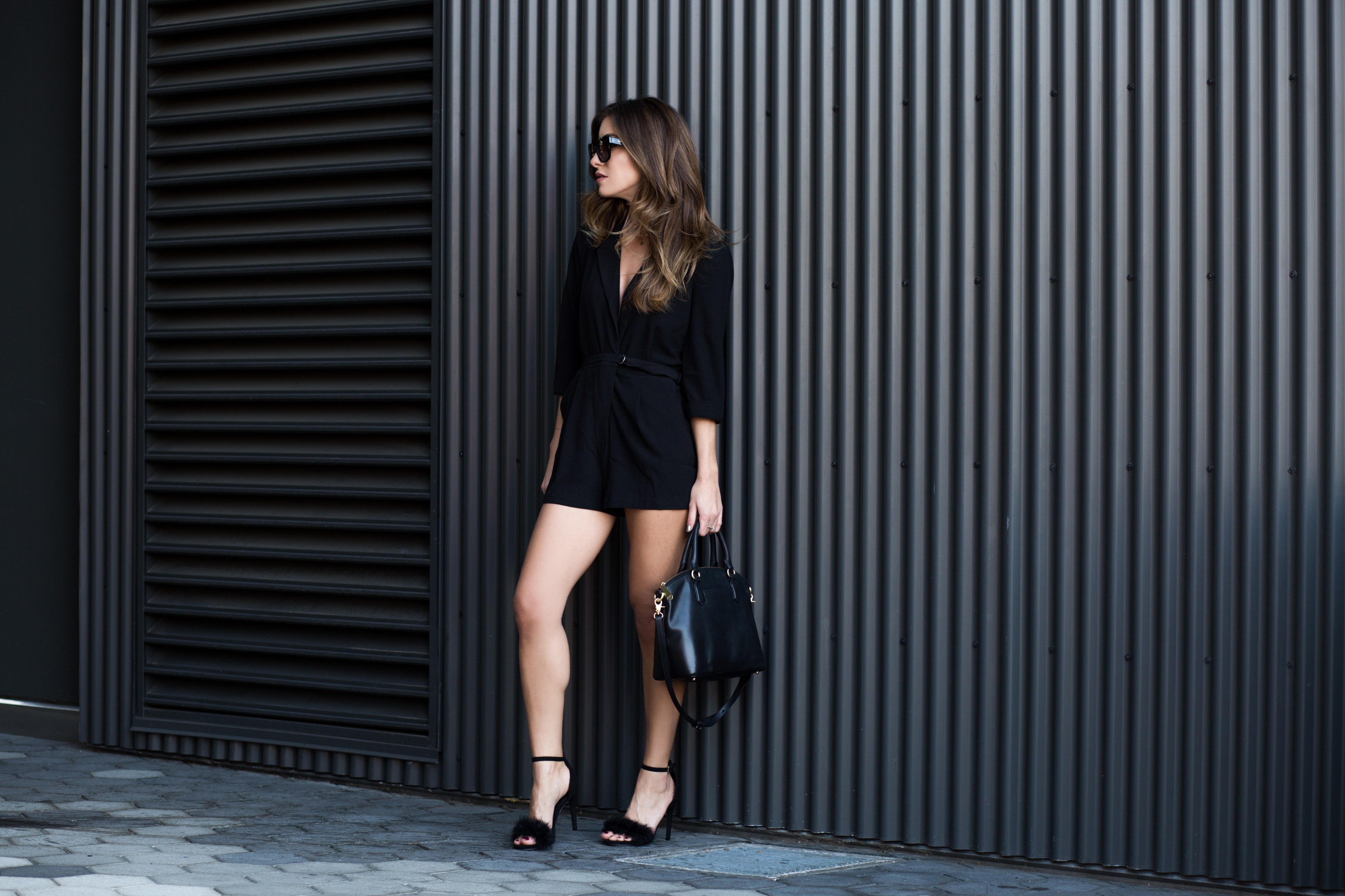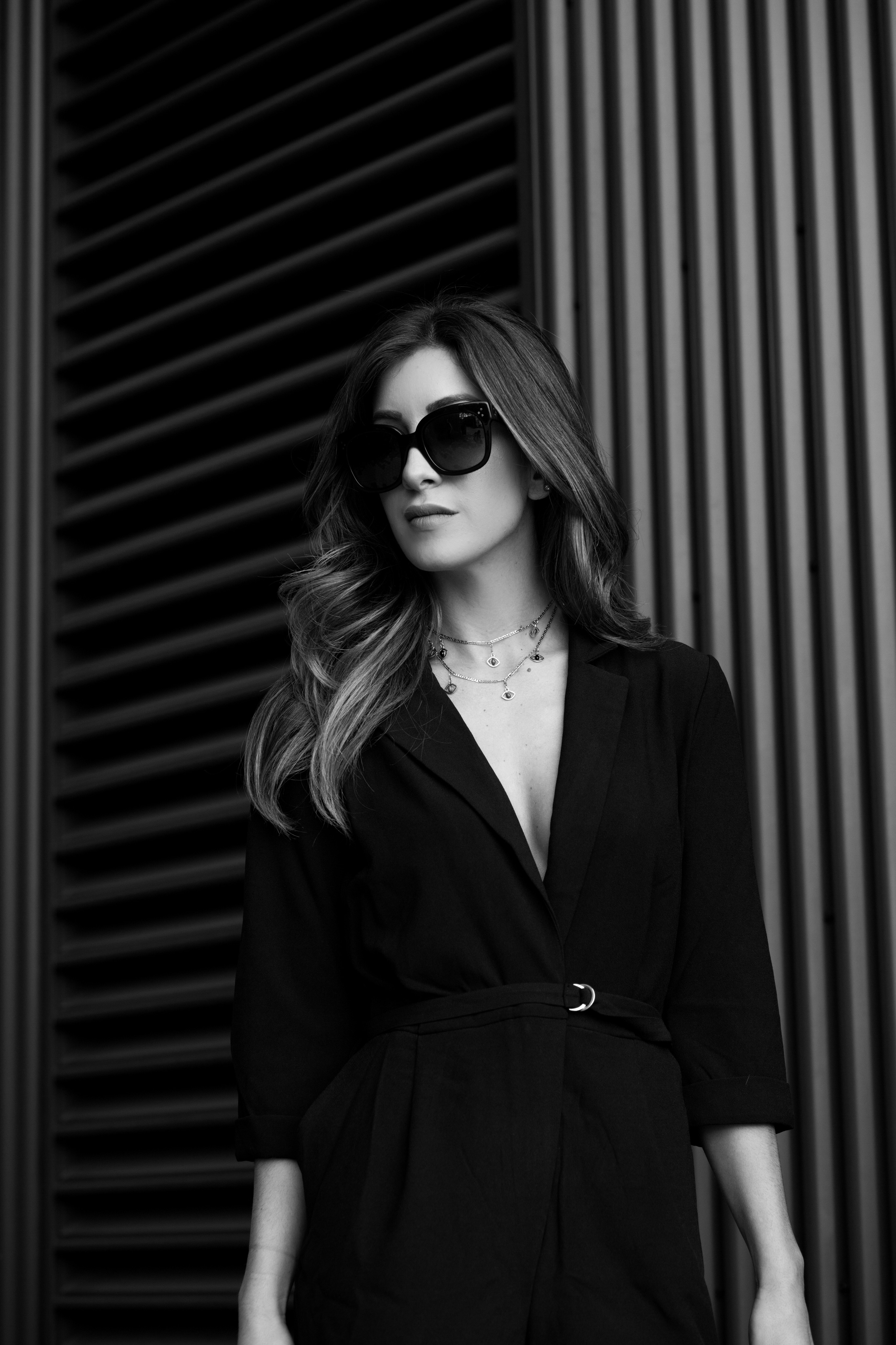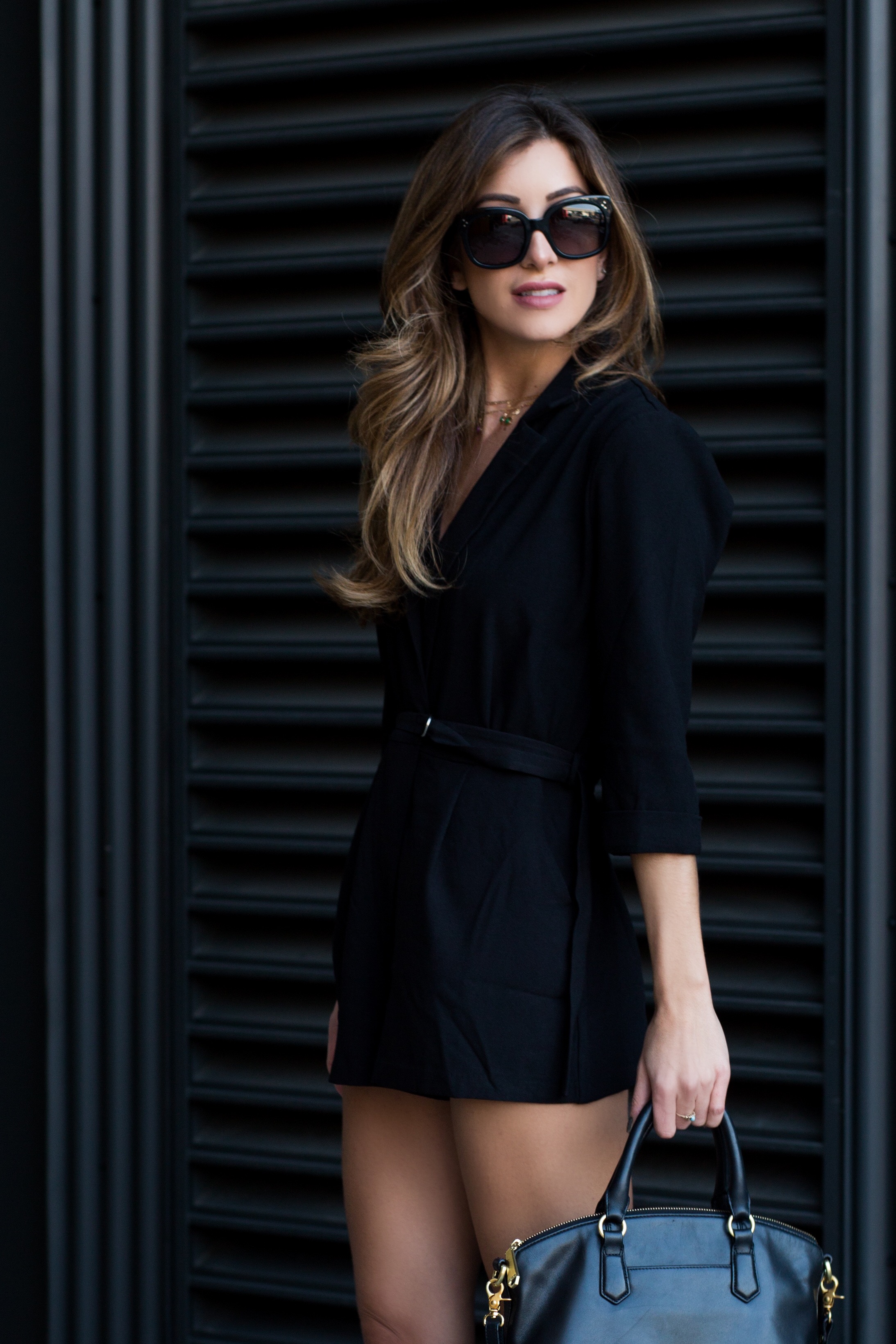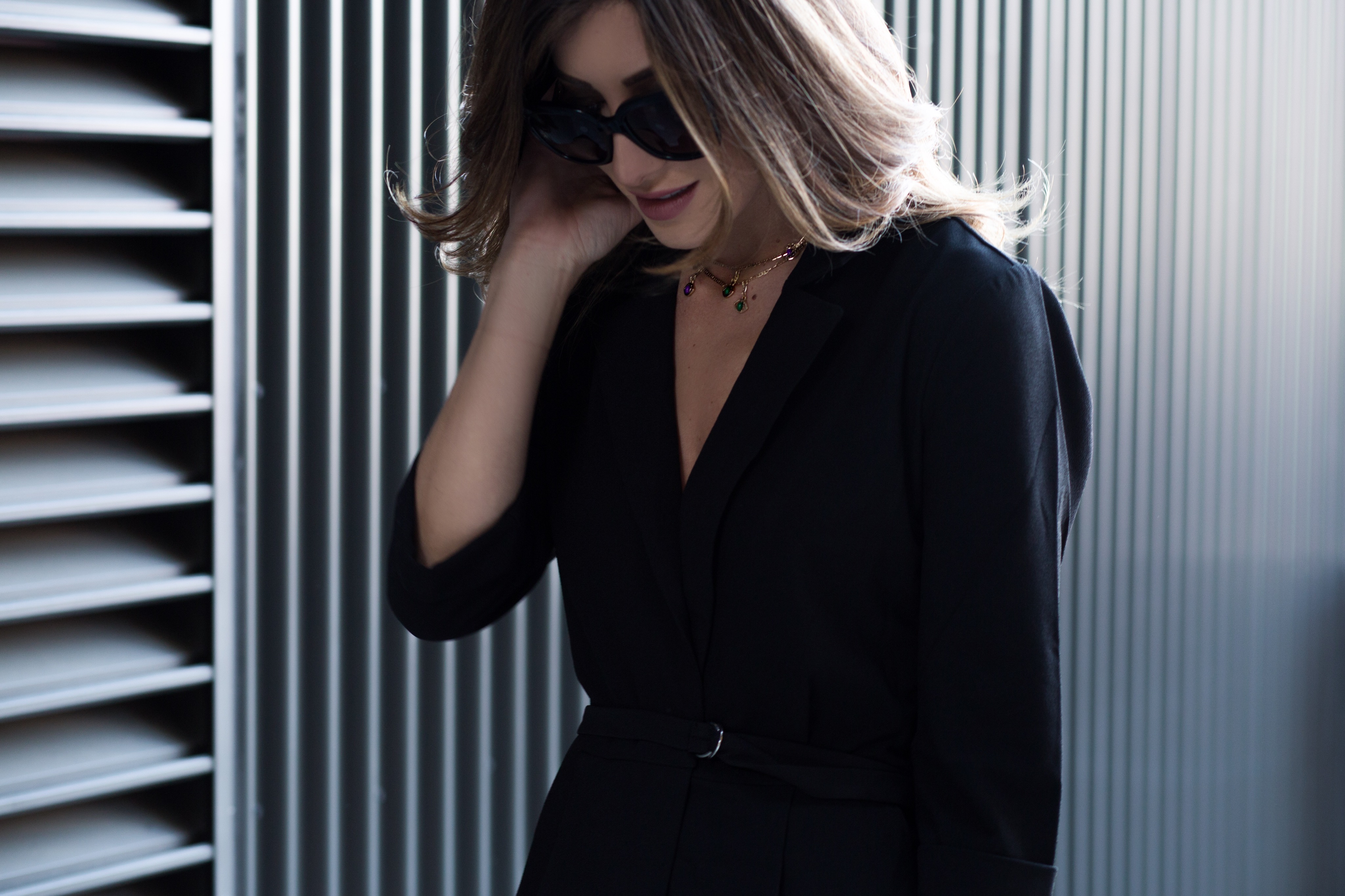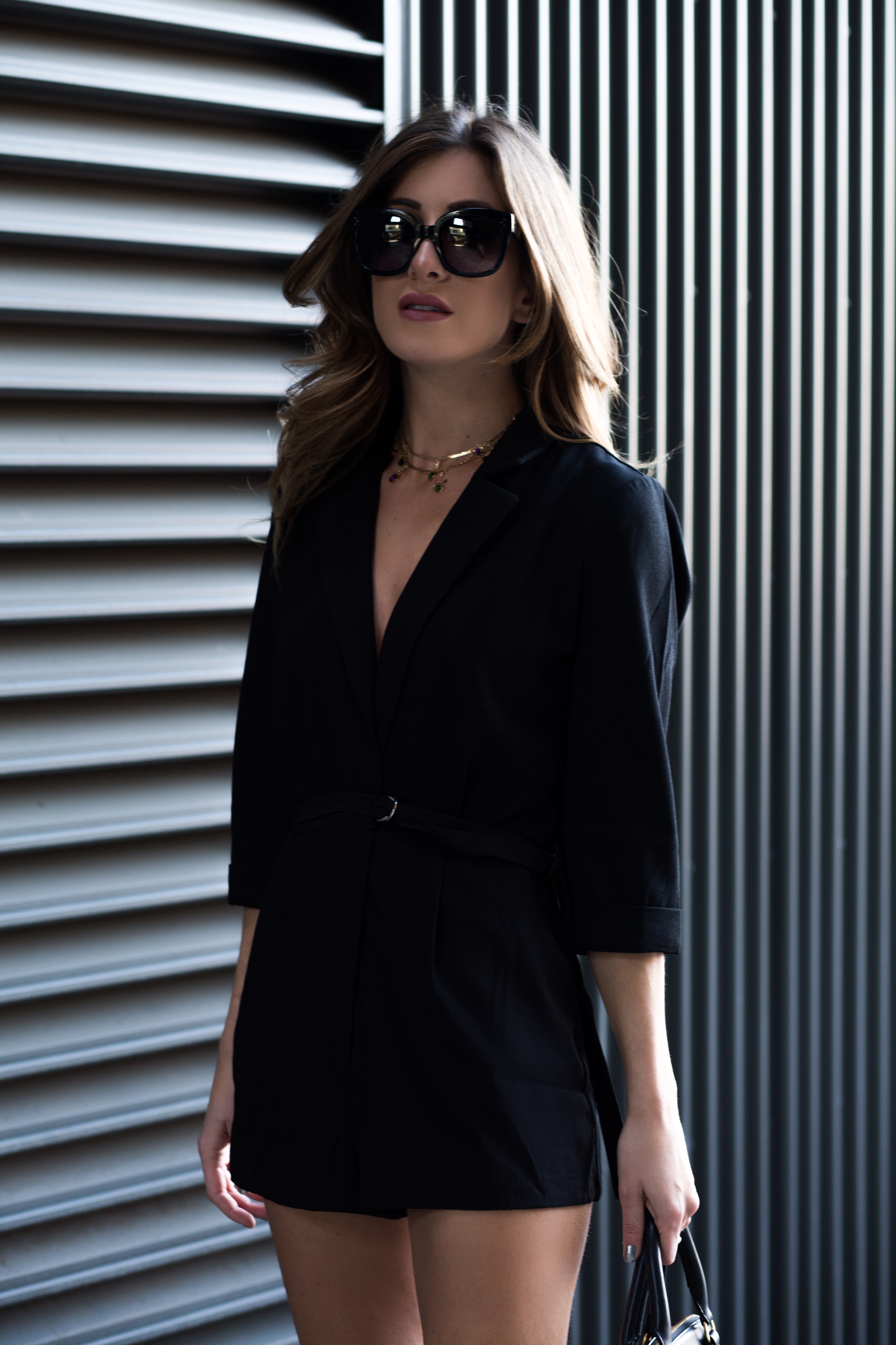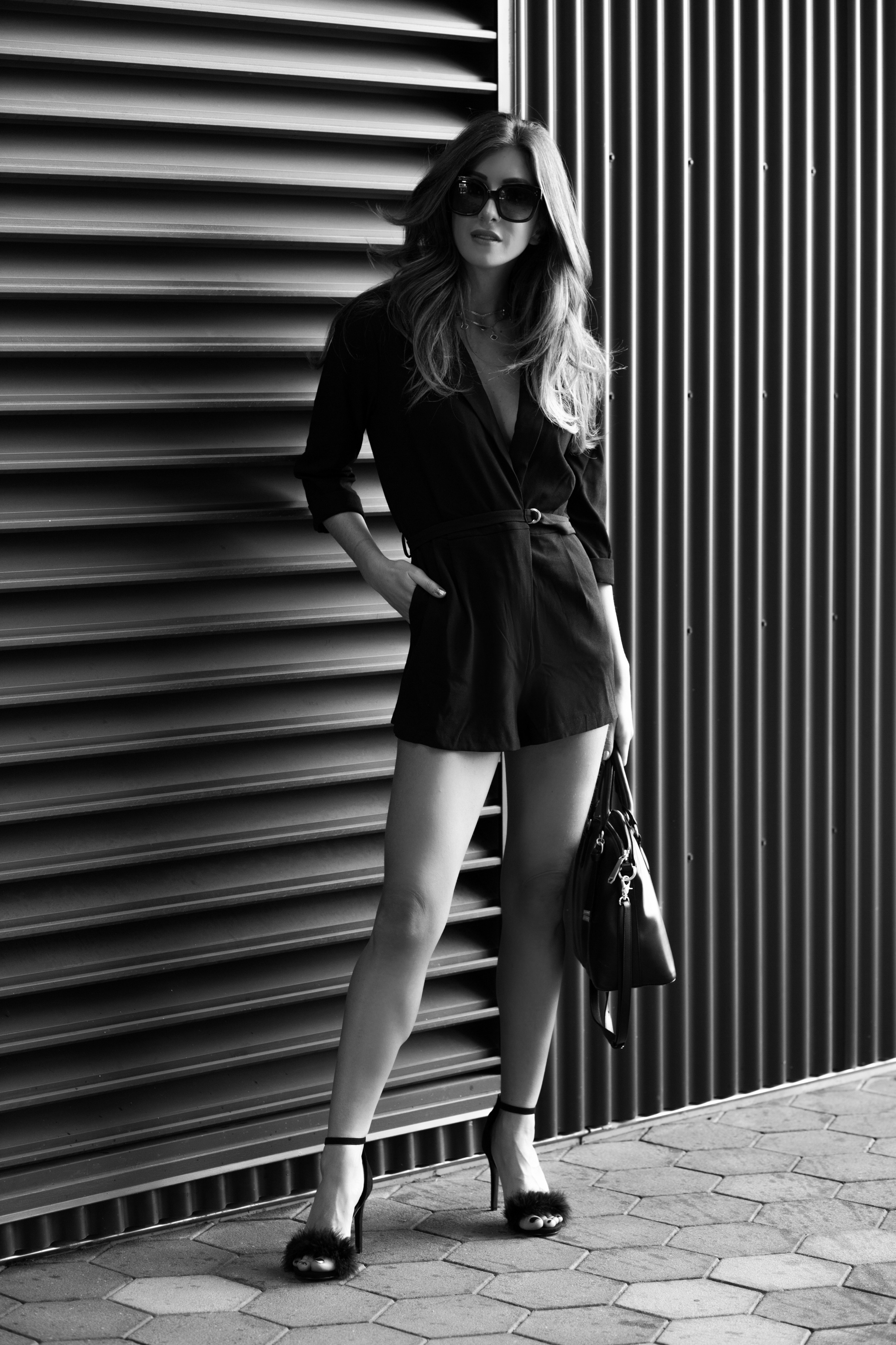 Romper + Furry Sandals: Forever 21 (get the romper here, the heels here), Bag: c/o Brahmin, Eye Necklace: c/o Shop Sayran (get it here).
-SHOP THE POST-