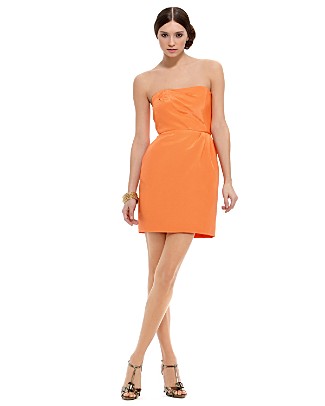 You don't have to follow all the trends of pink, black and white for a Valentine's Day dress, light up a room in this gorgeous front pleated dress. Add tights for a color block look and have him say "Orange I glad you're the most beautiful woman in the room!" (Had to be a little cheesy)
Get It Here: Bengaline Orange Dress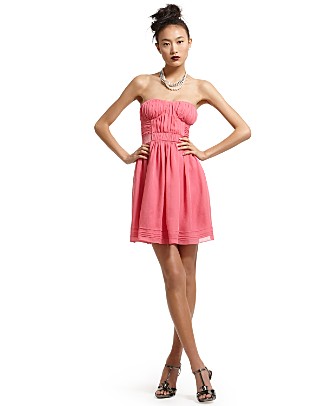 Make him "blush" in this pink head turning number. Perfect for Valentine's Day, whether it's dinner and drinks, or dinner and _____? Either way, you'll look sweet and sexy in this LaROK piece.
Get It Here: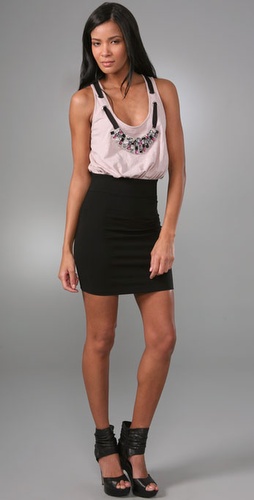 The fun detailing on this dress will allow you go bare…with accessories that is. Girly with a fun twist, this dress will show your girly and your wild side.
Get It Here: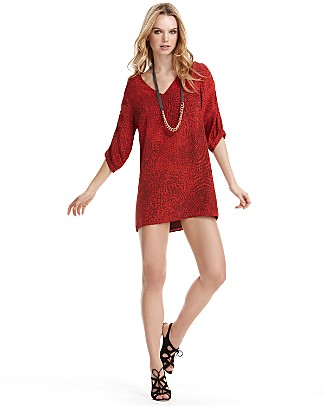 For a more casual date, or for the bohemian chic fashionistas, this dress is so pretty. Red, short, flowy. Pair it with cute boots, or a mary jane pump and chain necklaces. REaDy, Set, Love!
Get It Here: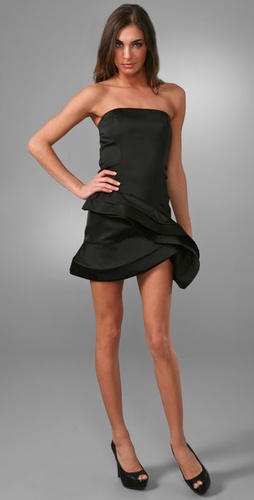 For a very GaGa inspired Valentine's dress, this would be it. The tight bustier top with the structured round bottom will have you a very GaGa-licious Valentine's Day. The dress may be detailed, but it's still classy and romantic.
Get It Here:
This dress is perfect for a New York City Valentine's Day! Puffed sleeves, tight waist, royal blue. Perfect with a sexy pump and some pearls, dinner at Cipriani? Yes please.
Get It Here: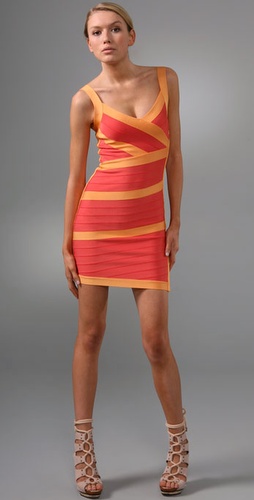 For the girl who has everything…and won't settle for less.
Get It Here: