A perfect sweater dress can be hard to find, but a perfect turtleneck sweater dress? Even harder! So many of them are loose and baggy and do not flatter. For some, that baggy look is ideal, however, I have short legs and baggy clothes make me look even shorter! A form fitted dress allows for my legs to appear longer so I can wear booties and not look so cut off.
I paired this turtleneck sweater dress from my online clothing store, Private Cartel, with mirrored Zara booties and a color-block bag from Vince Camuto. I thought the simpler the better, but this color-block bag is the perfect "pick me up". I love how it has the neutral ivory and gray with a bold dash of burgundy. It's a great everyday bag that can be transitioned from day to night.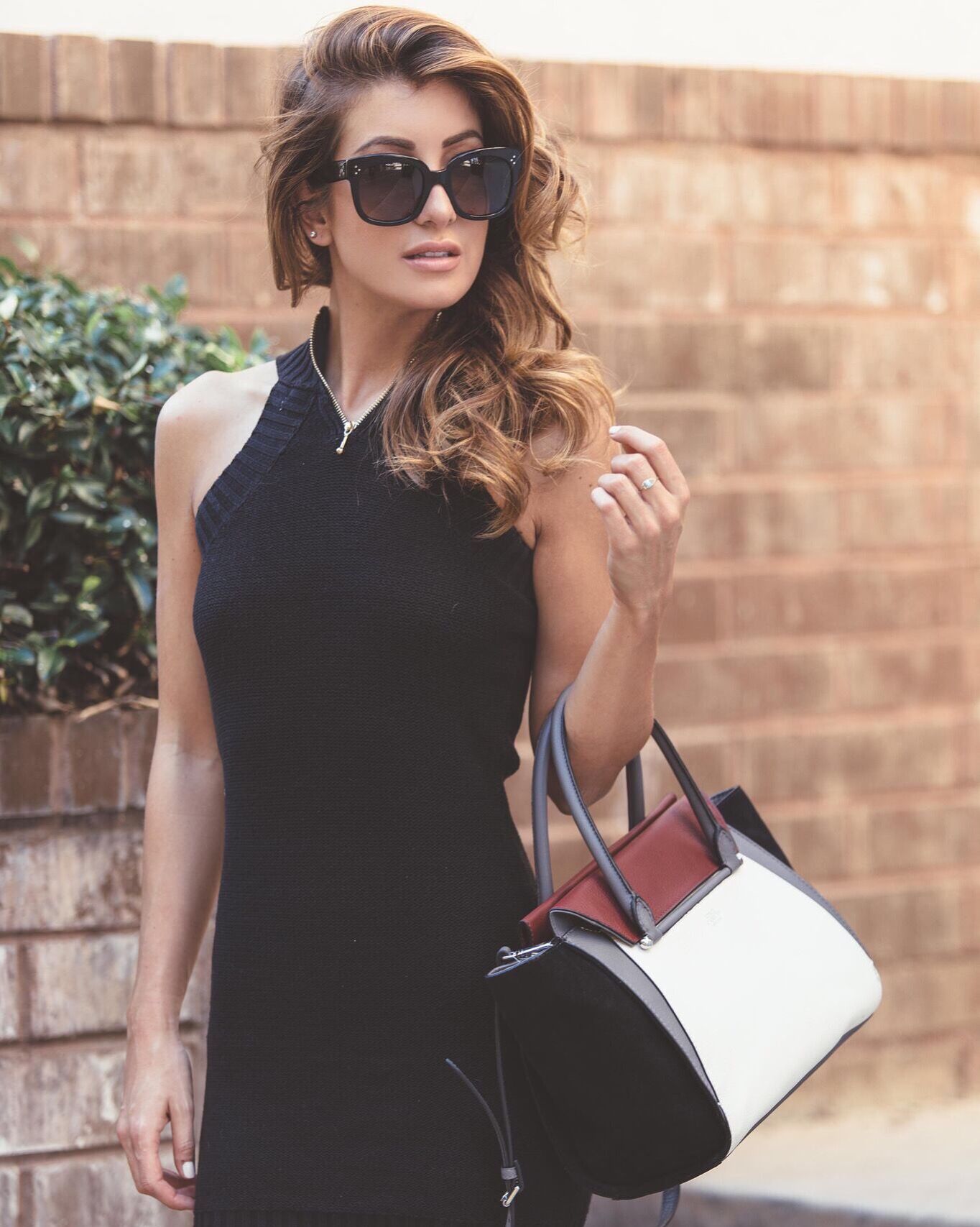 Photos by Joe Venuto
"Addy" Color Block Bag: c/o Vince Camuto (get it here), Sweater Dress: c/o Private Cartel (get it here).