What a whirlwind week! I've been non-stop traveling and finally had some downtime in the gorgeous and delicious city of Napa, California. Napa is one of the most iconic places to visit in California for it's incredible selection of epic wineries. Before I was here enjoying the quiet life, I was in the city of San Francisco where I attended the Super Bowl 50!! It was my fist Super Bowl experience and I will be uploading a Vlog about it next week! Be sure to check out my YouTube here.
I rented a cozy house right in Downtown Napa in order to be central to the locals. It's been super duper cozy here as I have been enjoying my country kitchen. I found this INCREDIBLE delicatessen called Genova Delicatessen and Ravioli House. OH MY GOD. This place is the most amazing deli I have ever been to, and if you go, try their fresh ravioli and get the meat sauce that comes with it. It was the best ravioli and meat sauce I have ever had in my entire life, and let me tell you…I love my food!
I'm going to do a more comprehensive Napa trip post in a few days but in the meantime this is more of an outfit post! Oh, and let me just say it's been 75 degrees here in FEBRUARY, which is really off for part of California. The weather is perfect and I finally got to wear a cute peasant dress…in Napa Valley! Honestly, I couldn't think of a better wine country ready look!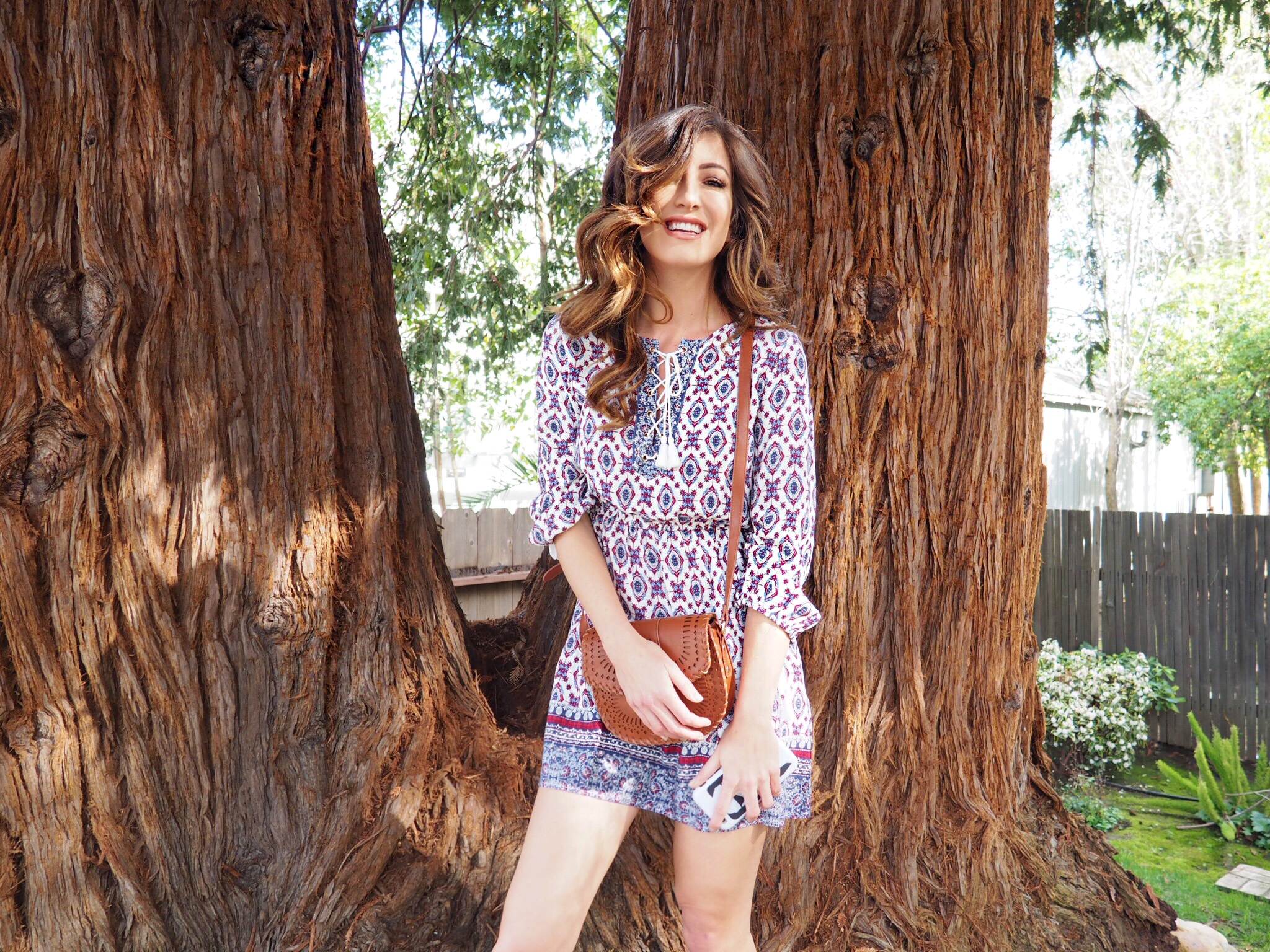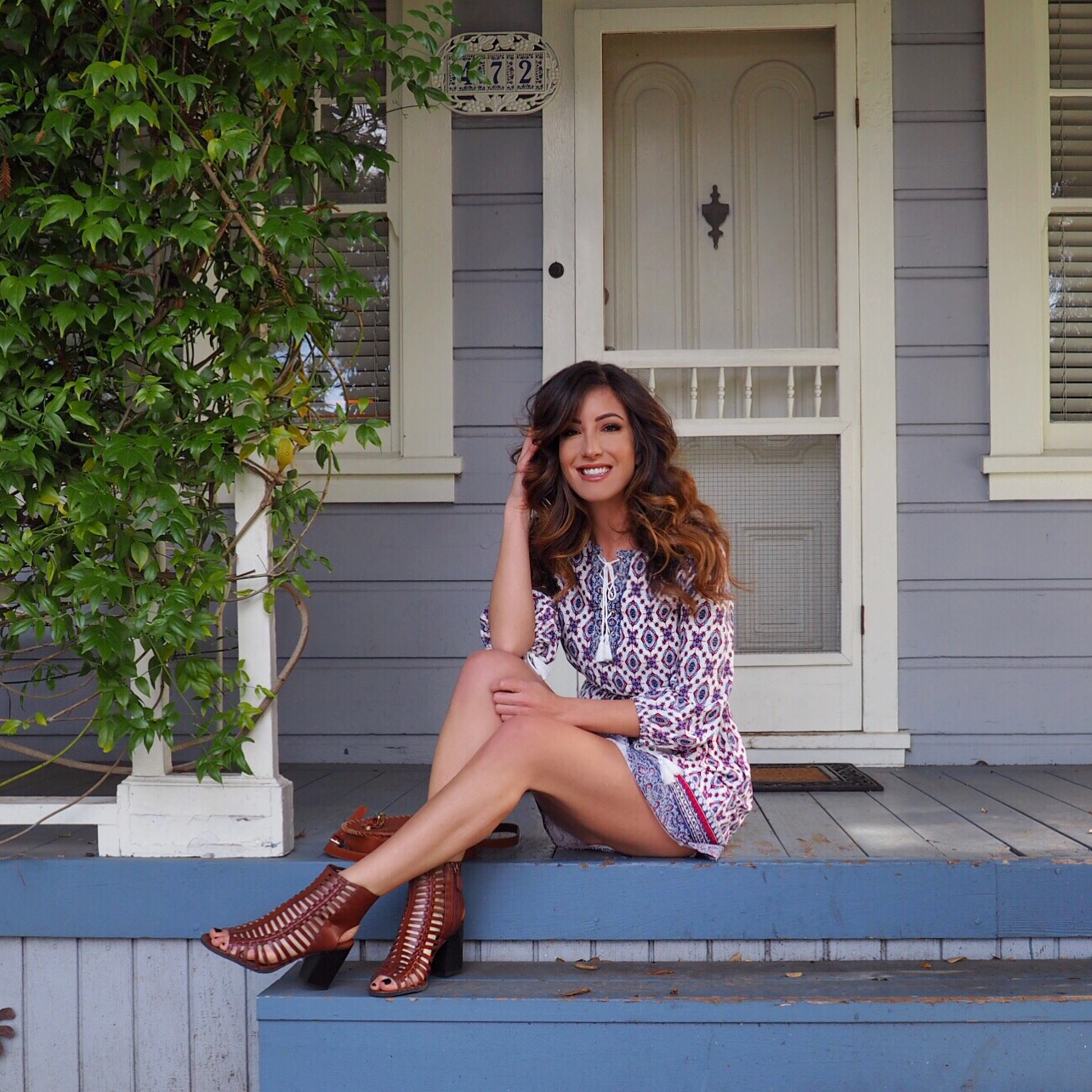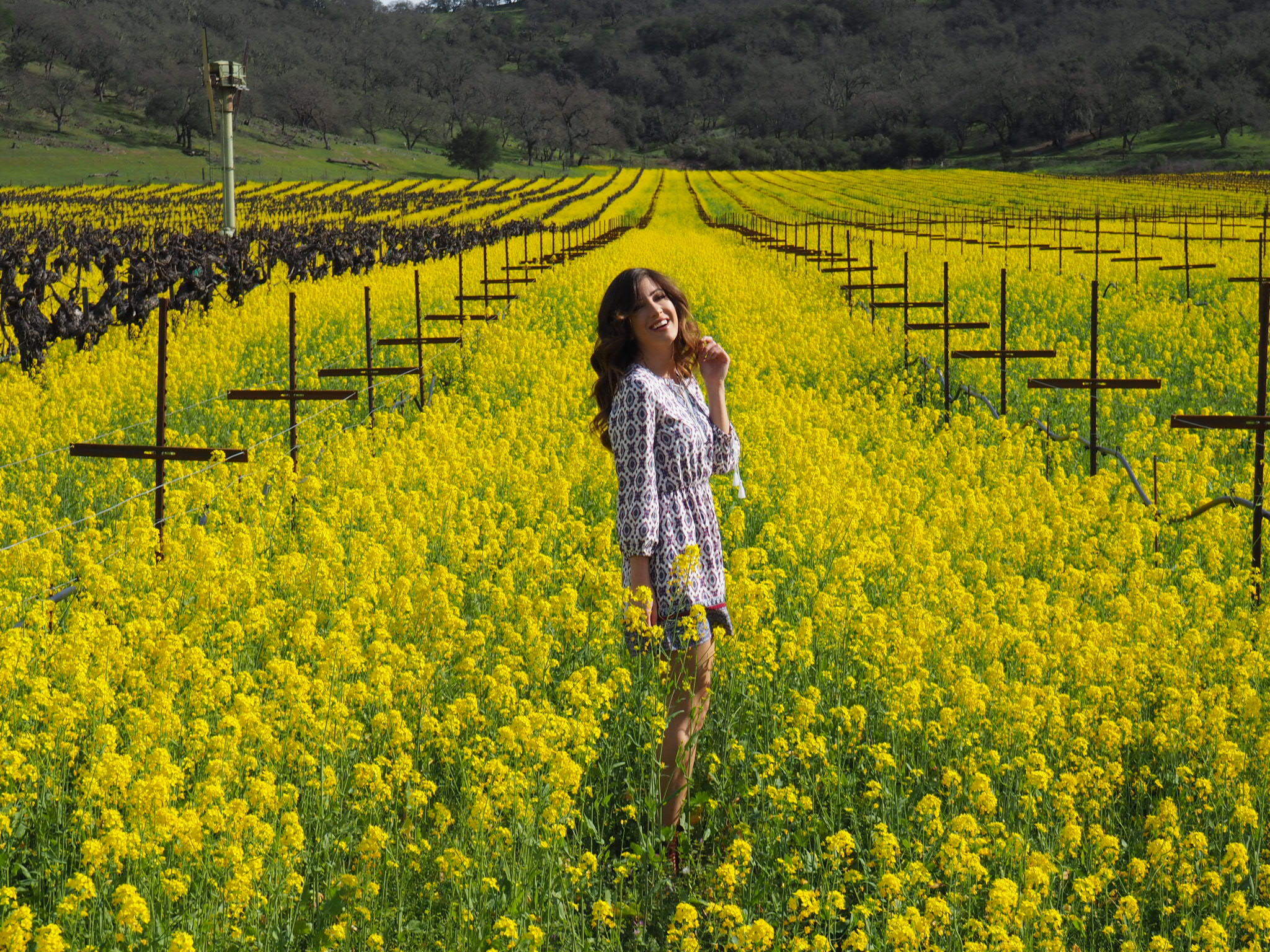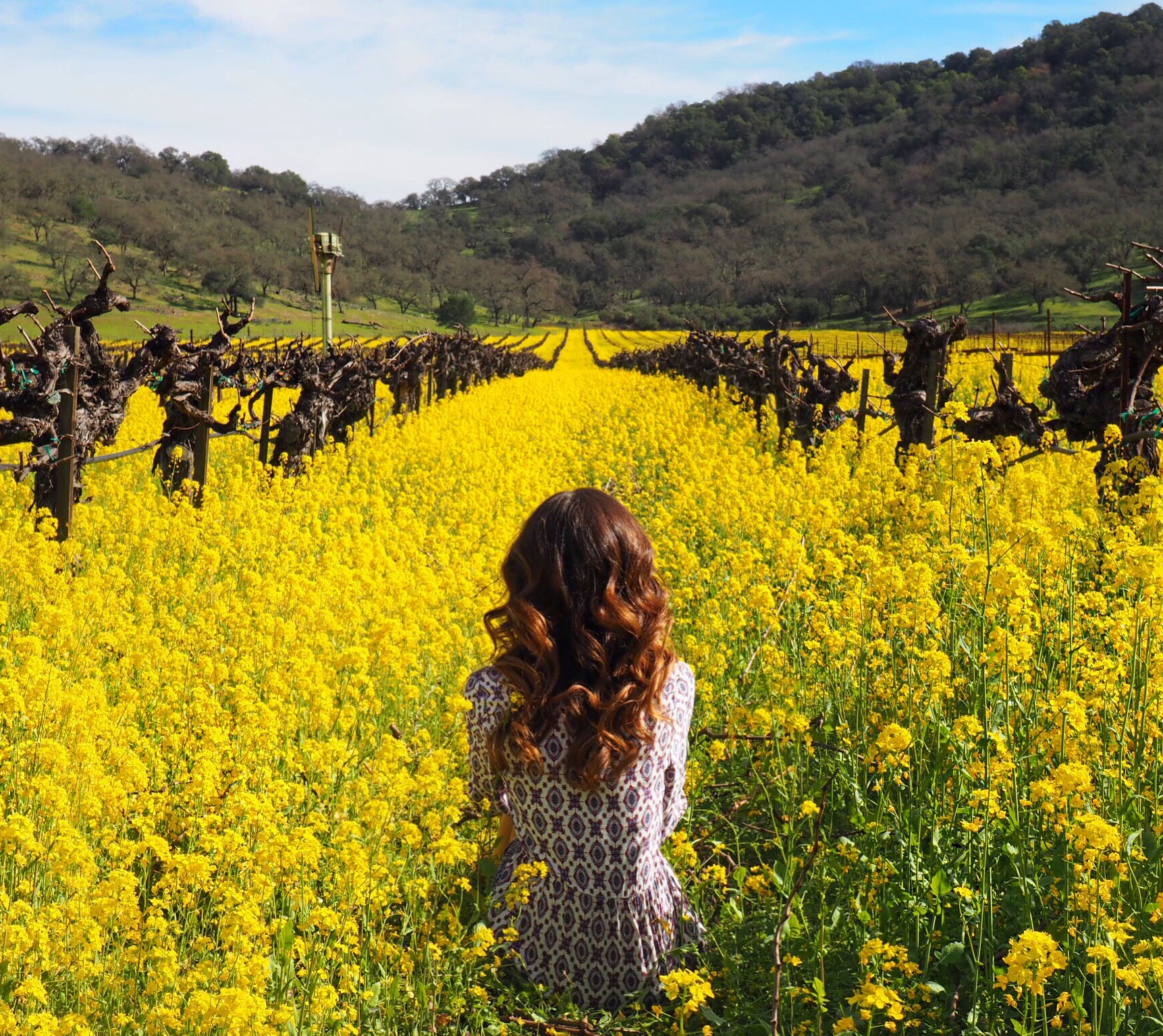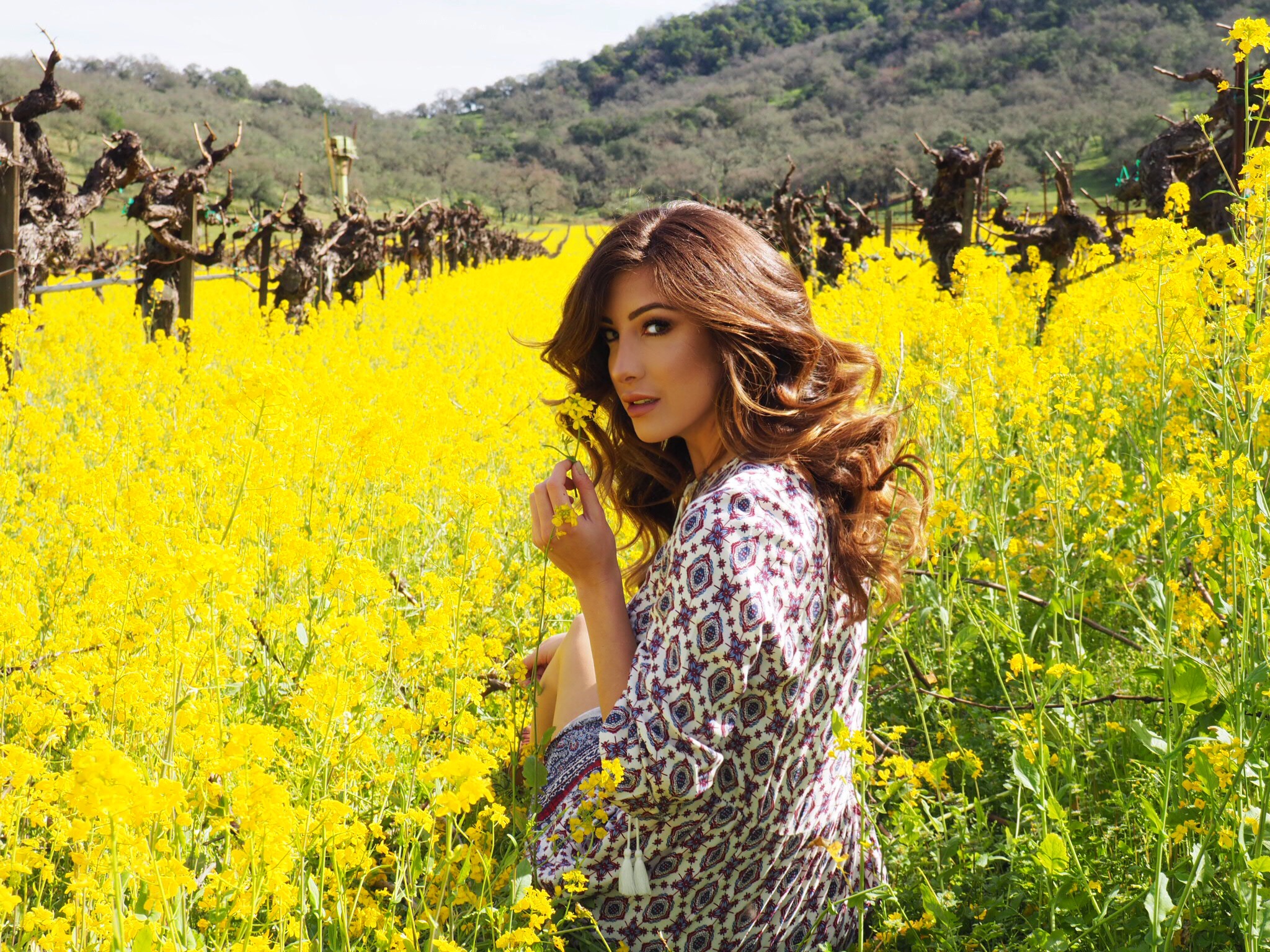 Printed Peasant Dress + Woven Sandal: Forever 21 (get them here and here). Flowers not included 😉
-SHOP THE POST-