Holy moly it's a scorcher up in here! 98 degrees in L.A and not a sign of cool weather in sight. I am so ready for Fall and it's crisp breeze and beautiful foliage…but Los Angeles is still burning strong and Fall here is more like a light summer but hey, a girl can dream! With this massive heatwave over here I've resorted to miniskirts, off shoulder blouses and lots of loose fitting cotton dresses to keep me cool. Wanting to dress up and put together more curated looks has been a challenge because the heat is trying to ruin my fashion game!!!
This little denim skirt has been my g0-to summer staple, which I know can easily be transferred to Fall (hello boots and turtlenecks!) but for now, has been paired with lightweight tops and comfortable shoes. This skirt from TopShop (it comes in multiple washes) is a lifesaver. I wore this to run some errands and I was able to not melt…
I got this off shoulder blouse from Zara while in Istanbul and I'm seriously obsessed with it. I wore it with high-waisted jeans, and a flounce skirt for a more "señorita"-like feel. I love peasant tops because they feel sexy while maintaining a good coverage.
Also, I'm kind of late to the game with bucket bags because I haven't found the perfect one…until NOW! This baby from Dynamite Clothing is pure perfection. The best pocket layout on the inside and a great mix of gold hardware on the strap to give it a bit of a punch.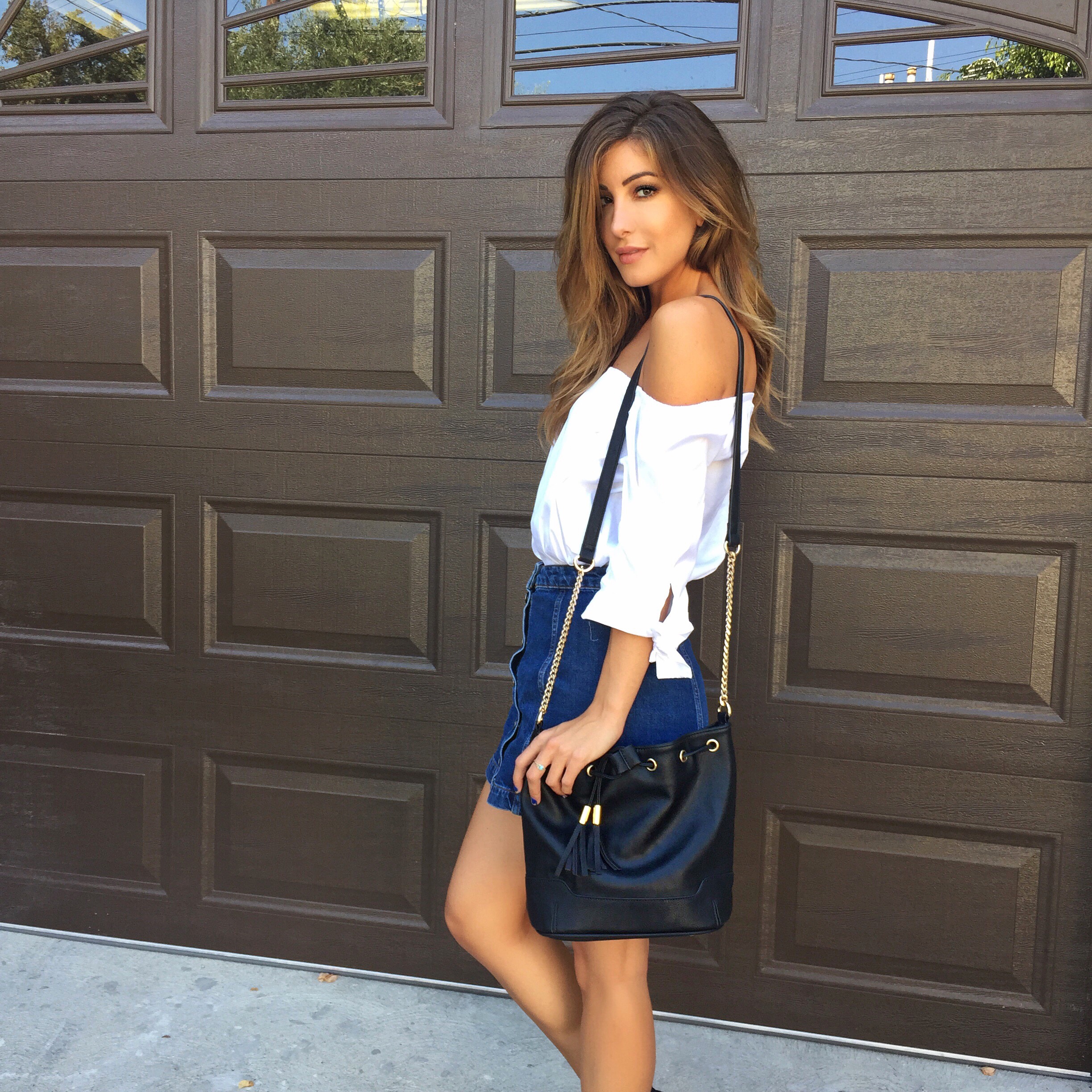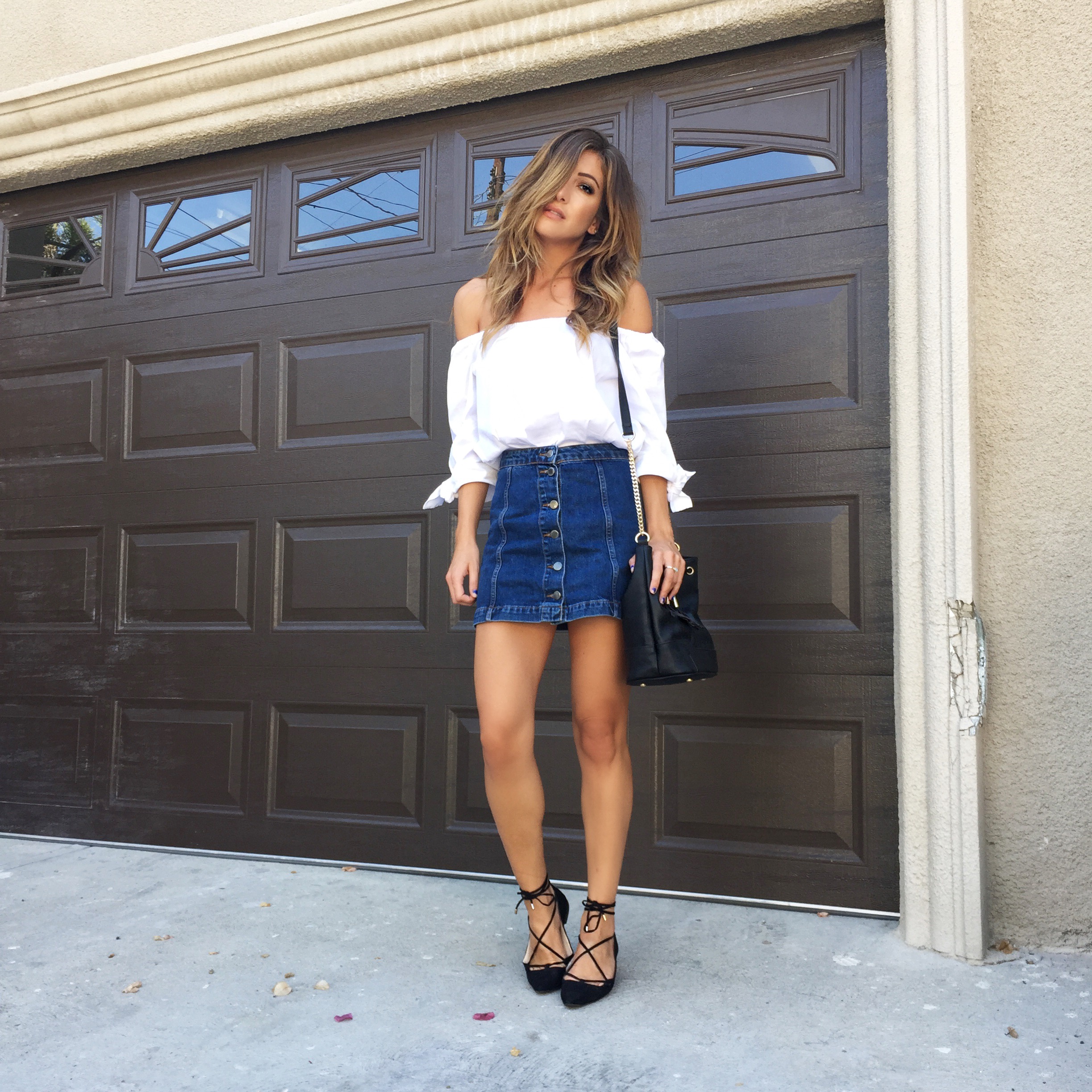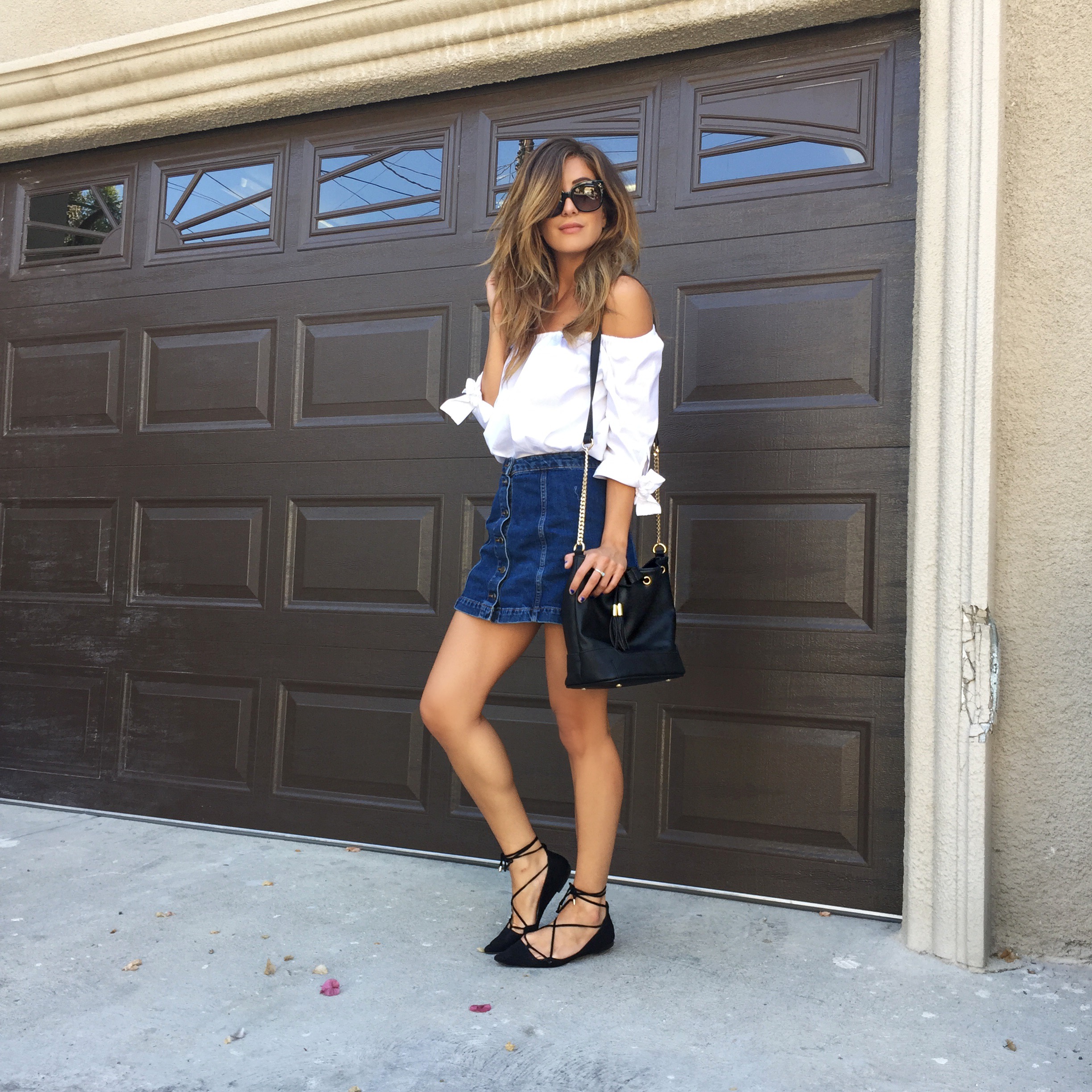 Button Denim Skirt: TOPSHOP (get it here), Lace Up Flats: Mango (similar here), Peasant Top: Zara, Bucket Bag: c/o Dynamite Clothing (get it here ONLY $33!).
-SHOP THE POST + MORE-