Hey guys, this week has been beyond crazy, but it doesn't stop me from sharing another post. Also, I have some updates for you. I will be re-launching my YouTube as well as talking about beauty/hair and some DIY projects on the blog. It's going to be a nice change from just personal styles posts, so if there is anything you want to see, comment below!
Today's look is what I wore last Tuesday for a luncheon for my store Private Cartel. We are having a huge event October 1st and it's been non-stop with planning, meetings, and getting things together. I am so excited about and I can't wait to see what the future hold for it. I got this denim crop top in Istanbul and I seriously can't stop wearing it. It's the perfect crop top that I can wear with jeans and skirts.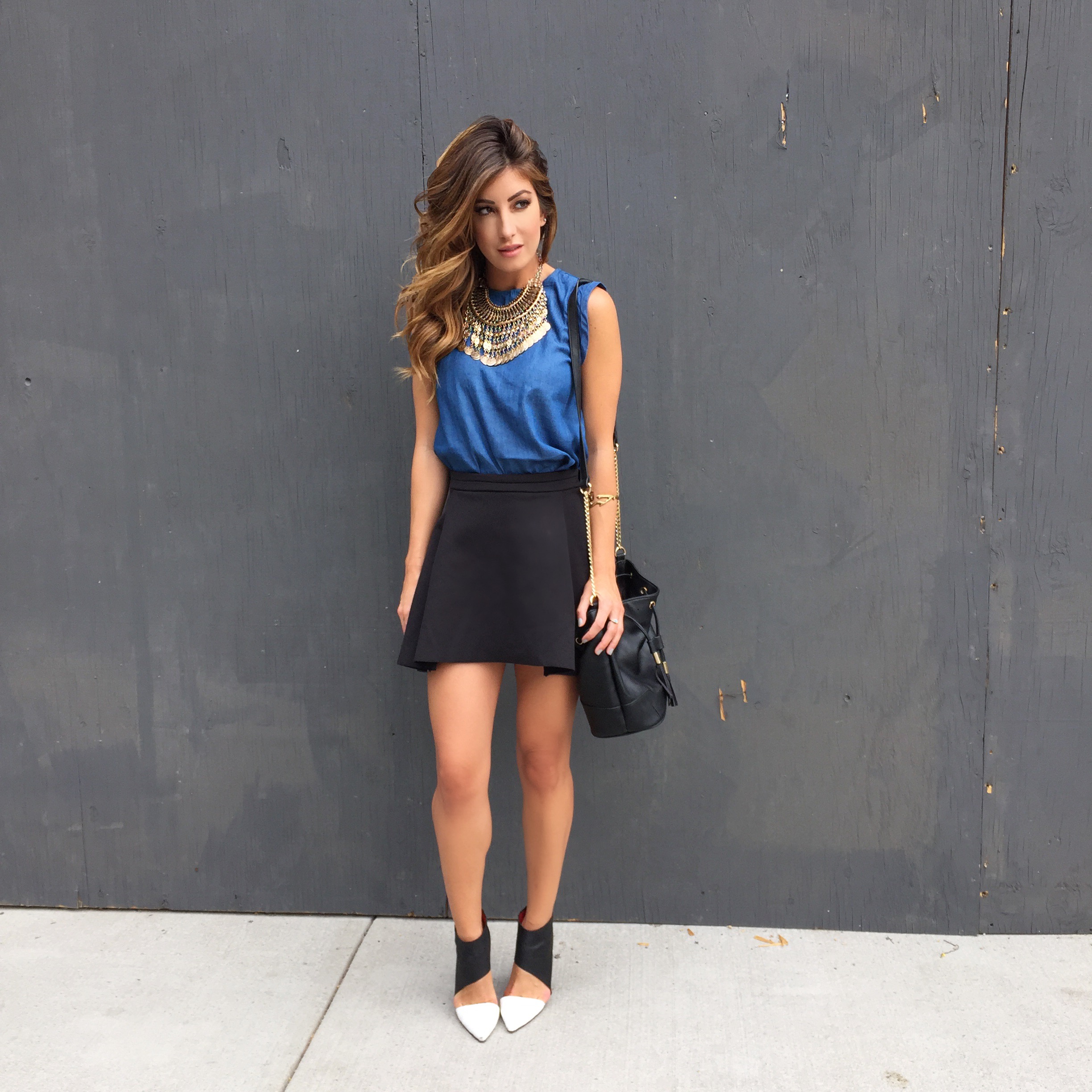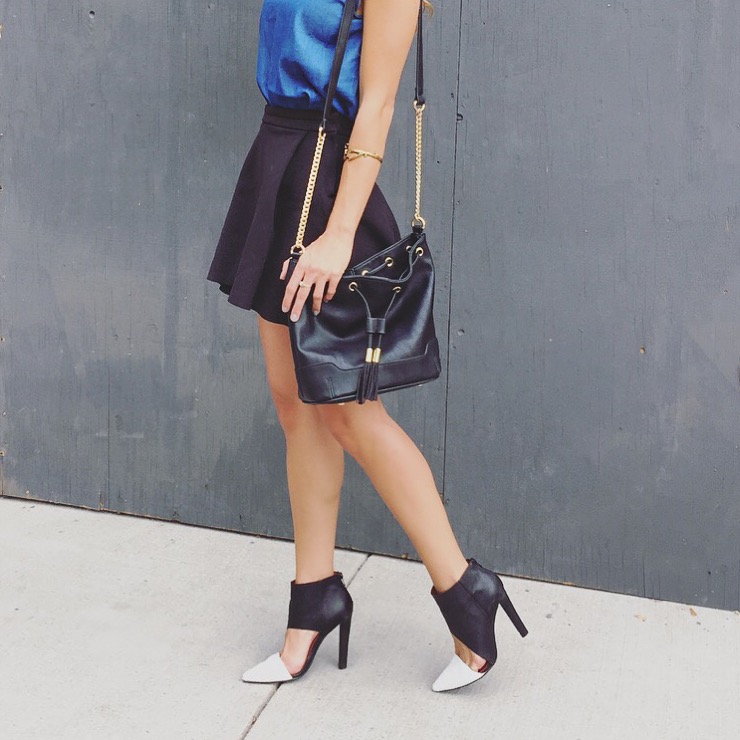 Black/White Booties: Jeffrey Campbell (old), Skirt + Denim crop top: Zara, Bucket Bag: c/o Dynamite Clothing (get it here).