Happy post-Thanksgiving! I hope you all had a lovely time with your loved ones. My father and I had a very low key Thanksgiving (my mother is currently in Turkey doing charity work). We went to IHOP for breakfast! I love that place because it reminds me of my childhood. My father used to drive me to school and 2-3 times a week we would stop for breakfast there and I would always get my silver dollar pancakes, eggs sunny side up and chocolate milk. My father, being a health nut, always asked for easy chocolate so I would not be fueled up on excess sugars. Now that I think about it, I have one cavity, so I'm thankful to him for being so aware.
Also, THANK YOU! I am thankful for my virtual family. You all make me so happy & push to me to do better all the time. I can't thank you enough. Without you, I wouldn't still be blogging and having the opportunity to talk to you all. The skirt I'm wearing is from my online store; Private Cartel and this weekend only everything is 15% off plus FREE SHIPPING. Be sure to check it out! Use the promo code THANKS 🙂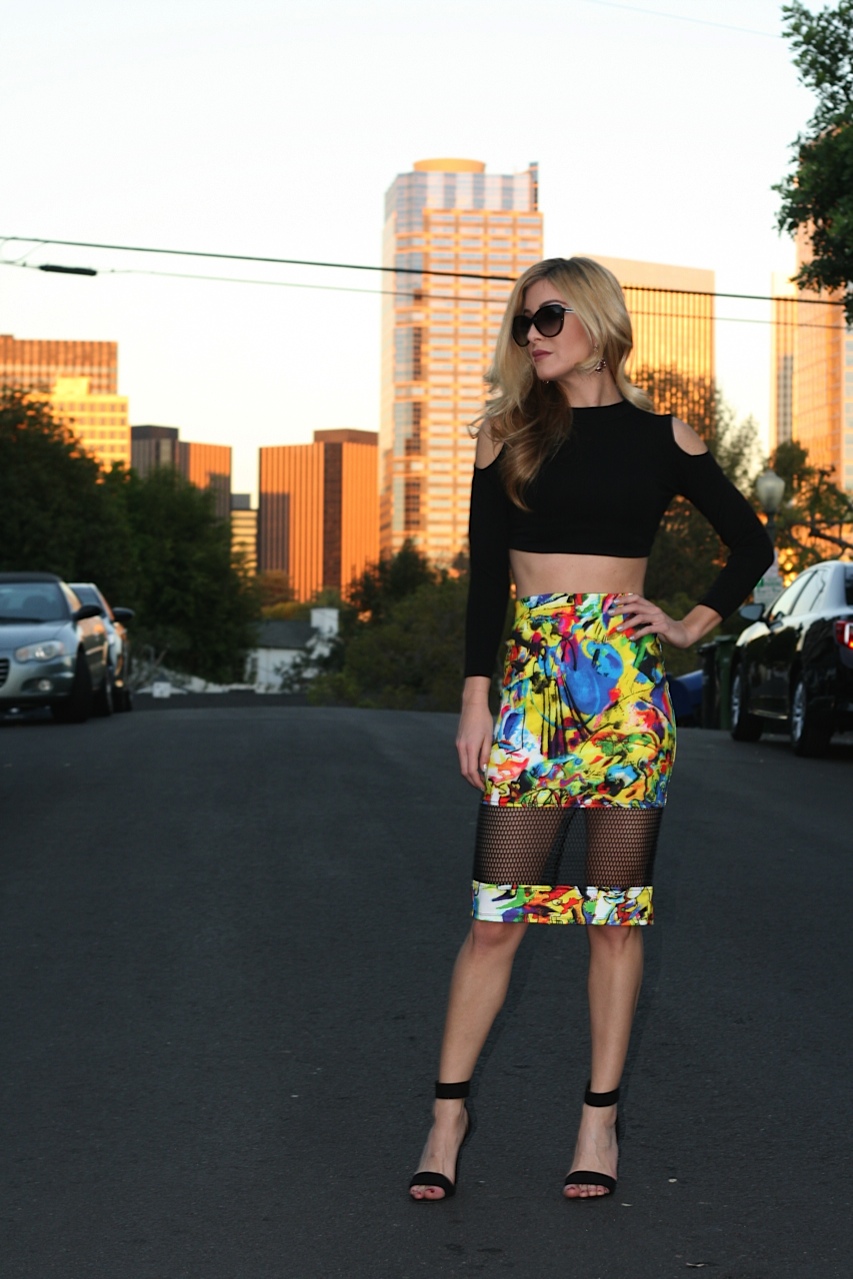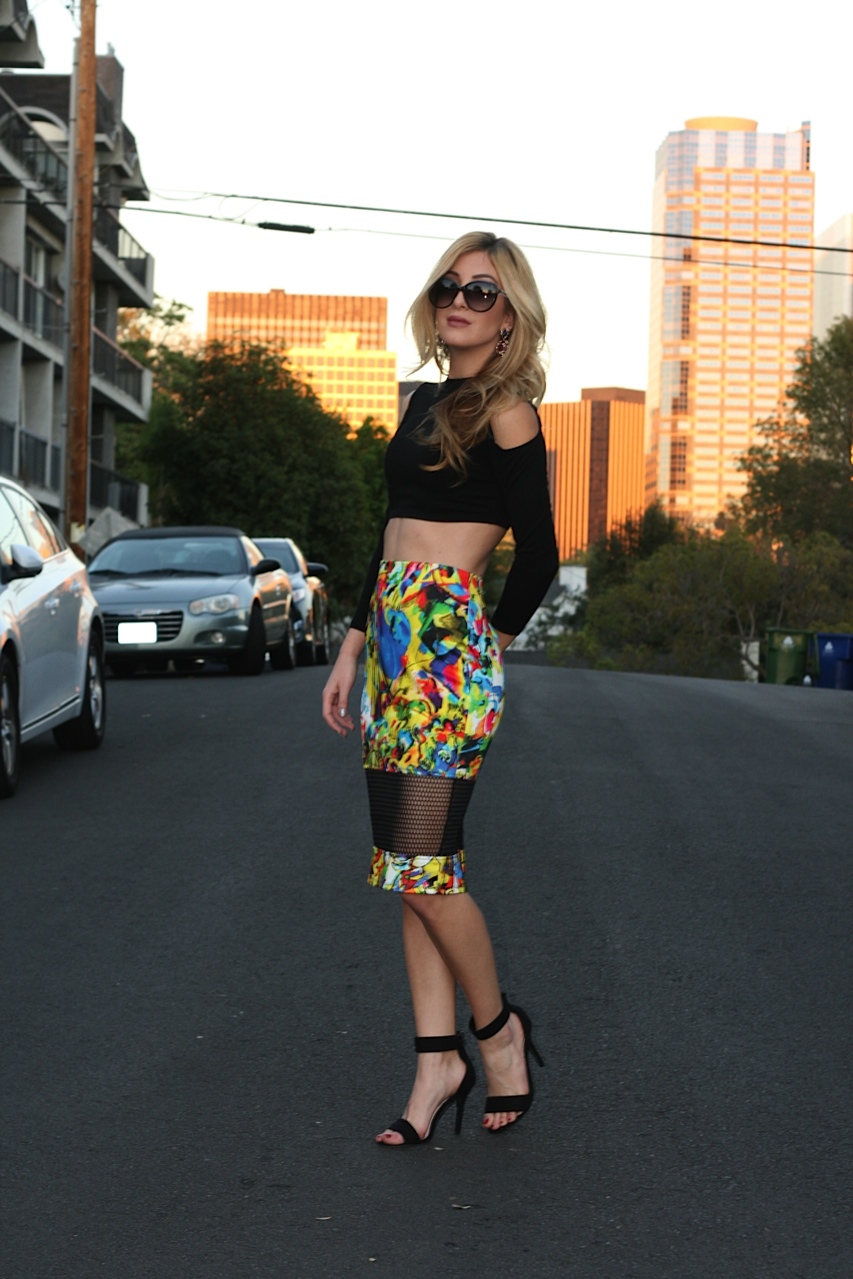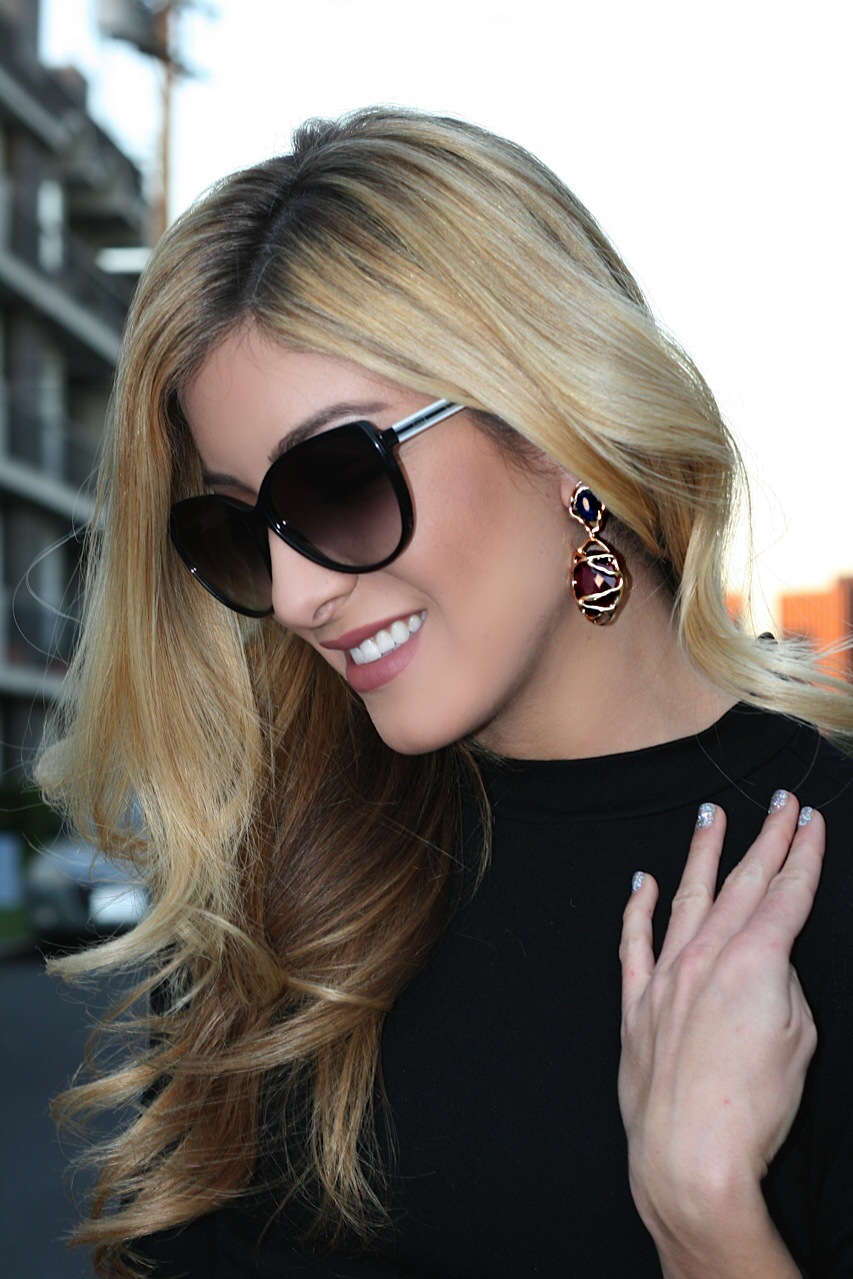 Skirt & Earrings: Private Cartel (get the skirt here), Milan heels: c/o Shoedazzle (get them here).