What's gives you all the cozy vibes and is ultra chic? A teddy bear coat, well, a teddy coat, but I find adding the bear in there cuter. The style of this coat is one of my absolute favorites. It was my dream to own of these and it took me some time to the perfect one, but alas, I have. This teddy coat is absolutely perfect & most importantly, warm.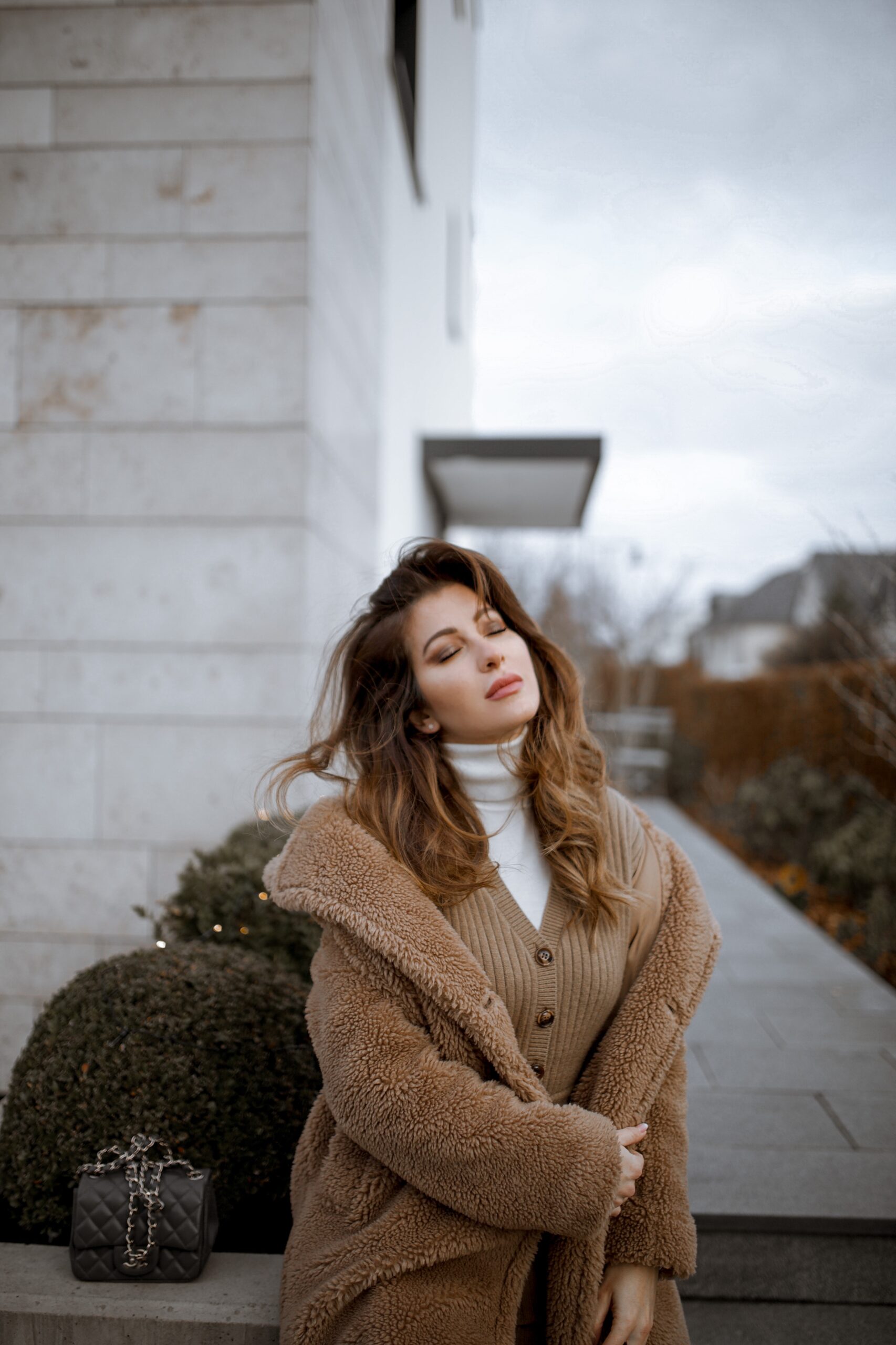 While shopping (when stores were open) in Frankfurt, Germany with my husband when we popped into Boss. Boss is his favorite store & about 98% of his wardrobe is from there & sometimes I skip Zara hauls for a few pieces from here too ;). Anyhow, I saw this coat in lilac and fell in love, however, I was not sure a teddy coat in lilac was for me. To my surprise, and luck, they also had this coat in camel. It was love at first sight!
When I tried it on, I just melted. The feeling of this coat was unlike any other; warm, soft, cozy, and stylish. I had to get it, and I did. I literally rock this teddy coat with almost everything and it's been the best Fall/Winter staple in my closet this year. This coat style, I believe will also be carried on for the next few years as well.
The teddy coat is a great investment piece as it's completely versatile and on its way to becoming a classic. There is nothing cozier than being bundled up with this coat. I would pretty much give up all my coats and just wear this on repeat. Oh wait, I already do.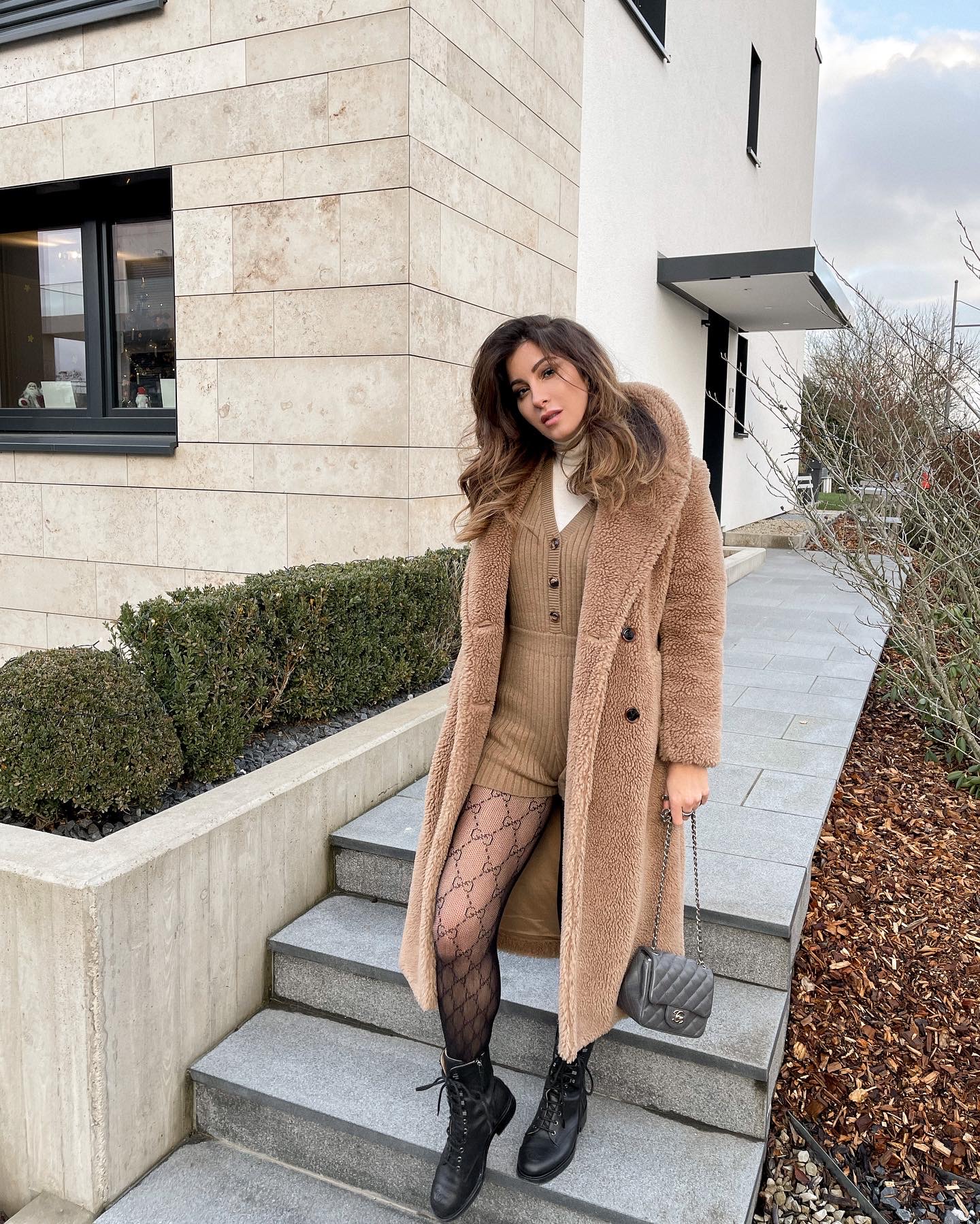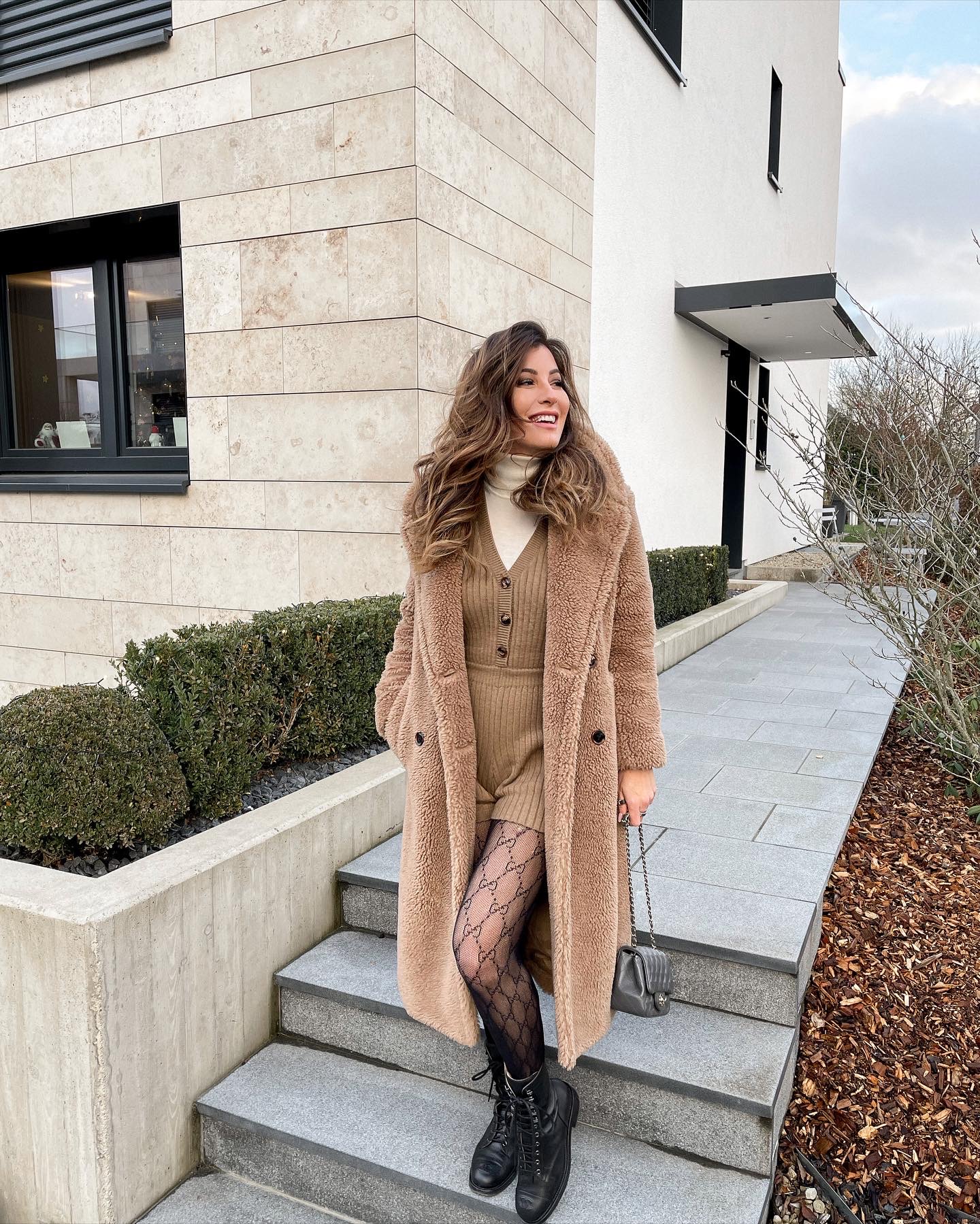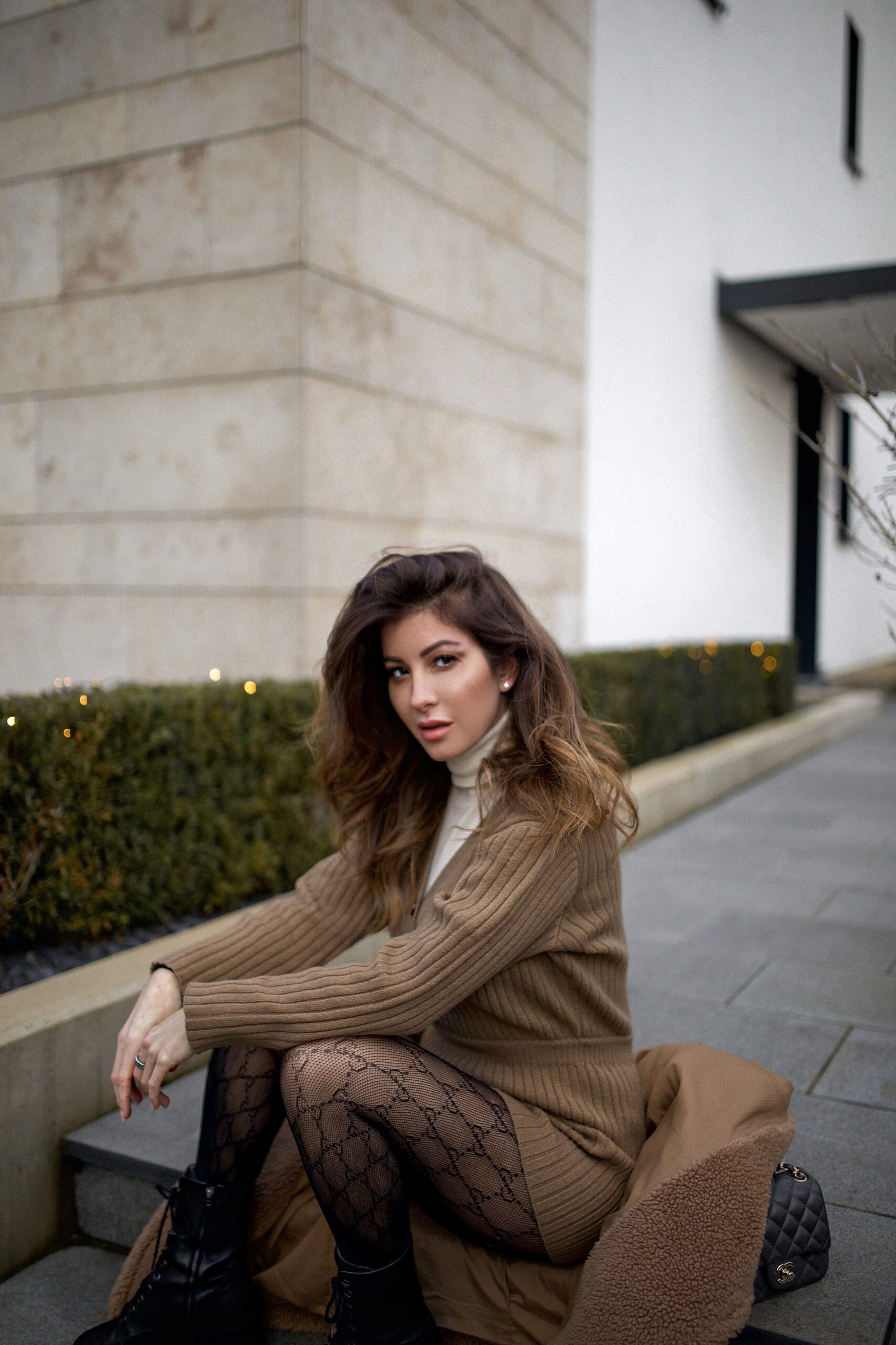 Would a teddy coat be something you'd invest in?
Camel Teddy Coat & Ivory Turtleneck (on sale now!): Boss (get it here & here), Tights: Gucci (get them here), Mini Flap Bag & Combat Boots: CHANEL ( bag in boutiques but view the bags here), boots in boutiques but new collection here), Jumper: Zara (not online yet).
-SHOP THE POST-