Happy Monday everyone! Hope you guys are having a fabulous start to your week 🙂 It's been so insanely hectic here in Istanbul as my time has been so limited yet I have so many people to see and so many things to do but somehow I've been able to manage it all fairly well. The one thing that makes it hard is the heat and the humidity. Let's just say I've become a person who showers 3x a day! Today's outfit is one I wore shopping (my cruise is coming up and I'm super excited about it!) and I've seriously been dying to wear this shirt and short combo all summer long!
Also, I want to give a quick shoutout to Vedat, my driver/friend who has been kind enough to be my photographer the past few days! He hasn't complained once! Phew. When it comes to summer heat a blouse can be quite tricky to wear, but this striped linen button down from UNIQLO has been a lifesaver. The fabric breathes which allows me to not feel like I'm being suffocated by heat and the light stripes are totally on-trend. What more can you ask for? Also, I am obsessed with these shorts! They're so comfortable and can go with so much in my closet. I love this hue for every season because you can mix it with pretty pastels for Spring/Summer or richer hues like mustard and pumpkin for Fall/Winter.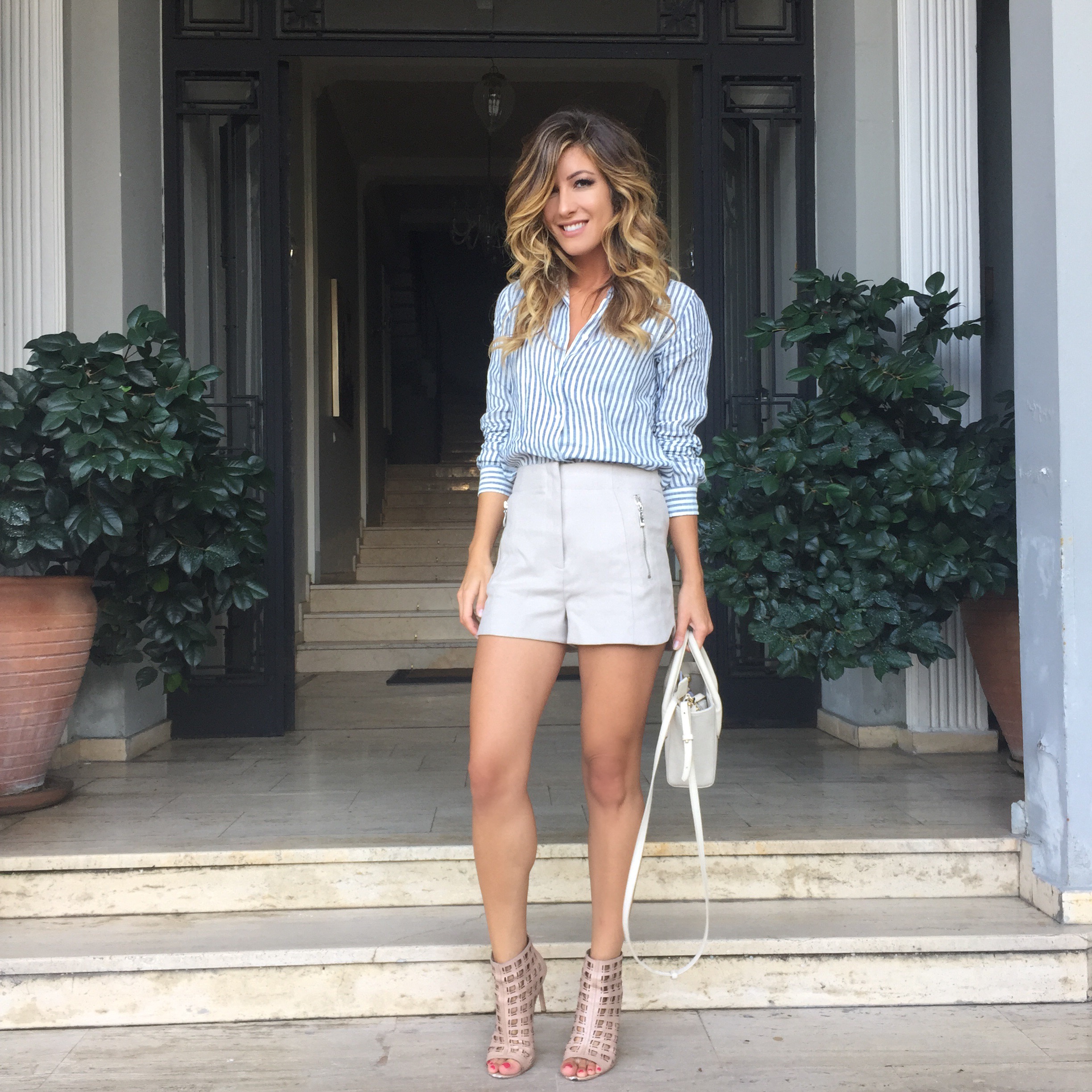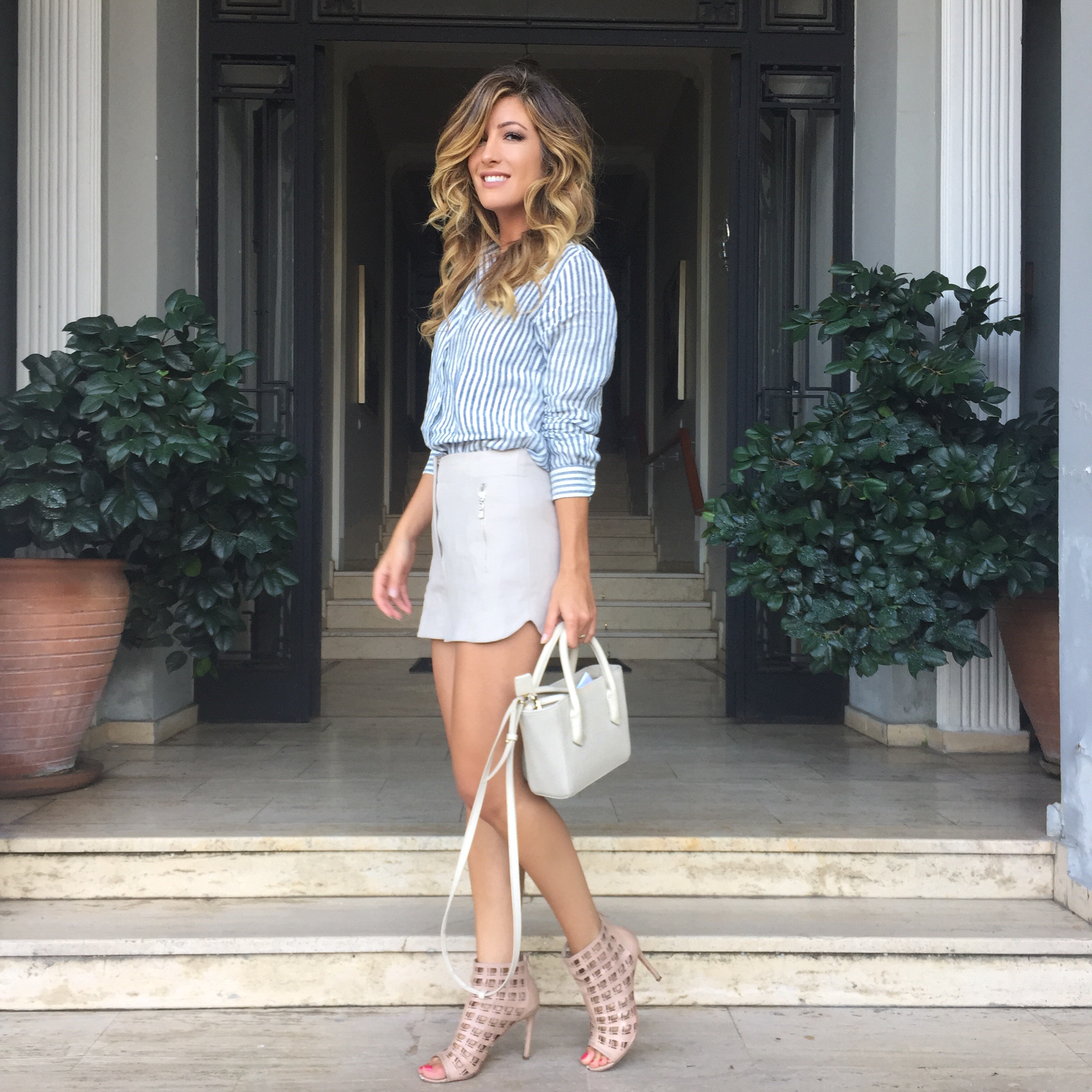 Utility Short: TopShop via Nordstrom (get them here), "IVA" caged bootie: c/o Charles David (get them here), Striped linen button down: UNIQLO (similar here).
-SHOP THE POST-