This Valentine's Day I was blessed to spend it with my true love(s)…my friends.
Lucky for me, they are solid fashionistas and I was lucky enough to have them permit me to use their photos for this blog.
From red hot fashions, to ruffles, to sheer sexiness…the variety of fashions was exceptional.
I hope you all enjoy these gorgeous girls and their Valentine's looks.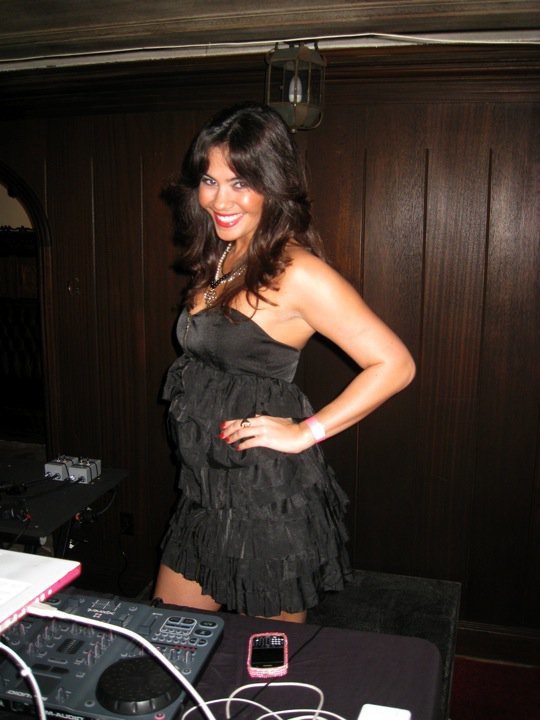 Devran Mustafoglu, (DJ D'lish) DJ'ed the Valentine's Ball and did an exceptional job. The music was jammin' and the people were dancing. She is for sure one of the most stylish female DJ's in the city!
Read her review for the event here: Valentine's Eve Mansion Party


Jennifer is classy with a little bit of sex appeal in this dress. The tight bandage bottom gives her a nice shape and the flowly flutter sleeve top that's sheer add's a nice balance of sexiness. Nothing is sexier than a sneak peek of her black bra coming through. The belt cinched at the waist gives her a little playfulness as well.

I didn't have a great image of the complete dress, but it's not to say it wasn't stunning. A black chiffon dress with a trim of golden coins, this dress was definitely a head turner. The simplicity of the cut, but the details on it made it stand out…let's not forget the hot shoes. Nothing screams "Valentine's" like a red sole.
Red HOT! Courtney is rocking a fire engine red sweetheart dress…I'm pretty sure this dress started a fire. Not only is this dress GaGa inspired (in my eyes), it fits her perfectly and compliments her body, hair and skin tone. The pearls add a splash of sophistication and only heightens the sexiness of this ensemble. Bravo Courtney, you started this fire…