Facials, massages at the Langham in Pasadena, Oh My! I was honored to be invited to a SPAcation with a new and amazing skincare line, Immunocologie this past week and it was such a delightful experience. I had never heard of the brand but I am sure glad I did now. They hosted me and a few other blogger gal pals for a two-day retreat at the Langham in Pasadena, one of my favorite local hotels.
Upon arriving from my most recent travels, I have to say I was very eager to have a fun SPAcation. Jet lagged but excited, I drove in some of the worst traffic I've experienced in Los Angeles (I clearly don't get out much anymore) to arrive at the stunning property but it was well worth the trip. The Langham hotel is one of the most stunning hotels in Los Angeles and the property is massive. They have a Japanese garden (which we got to do yoga in) and a plethora of other scenic places that make this make truly picturesque.
Upon entering my room, I was greeted with a bottle of champagne, chocolates that look like beautiful pieces of art and tons of other goodies displayed beautifully on my bed. One of the most special gifts was a customized robe with my Instagram handle and personalized slippers from the hotel. I felt so honored to be part of this in that moment and the adventure had JUST begun.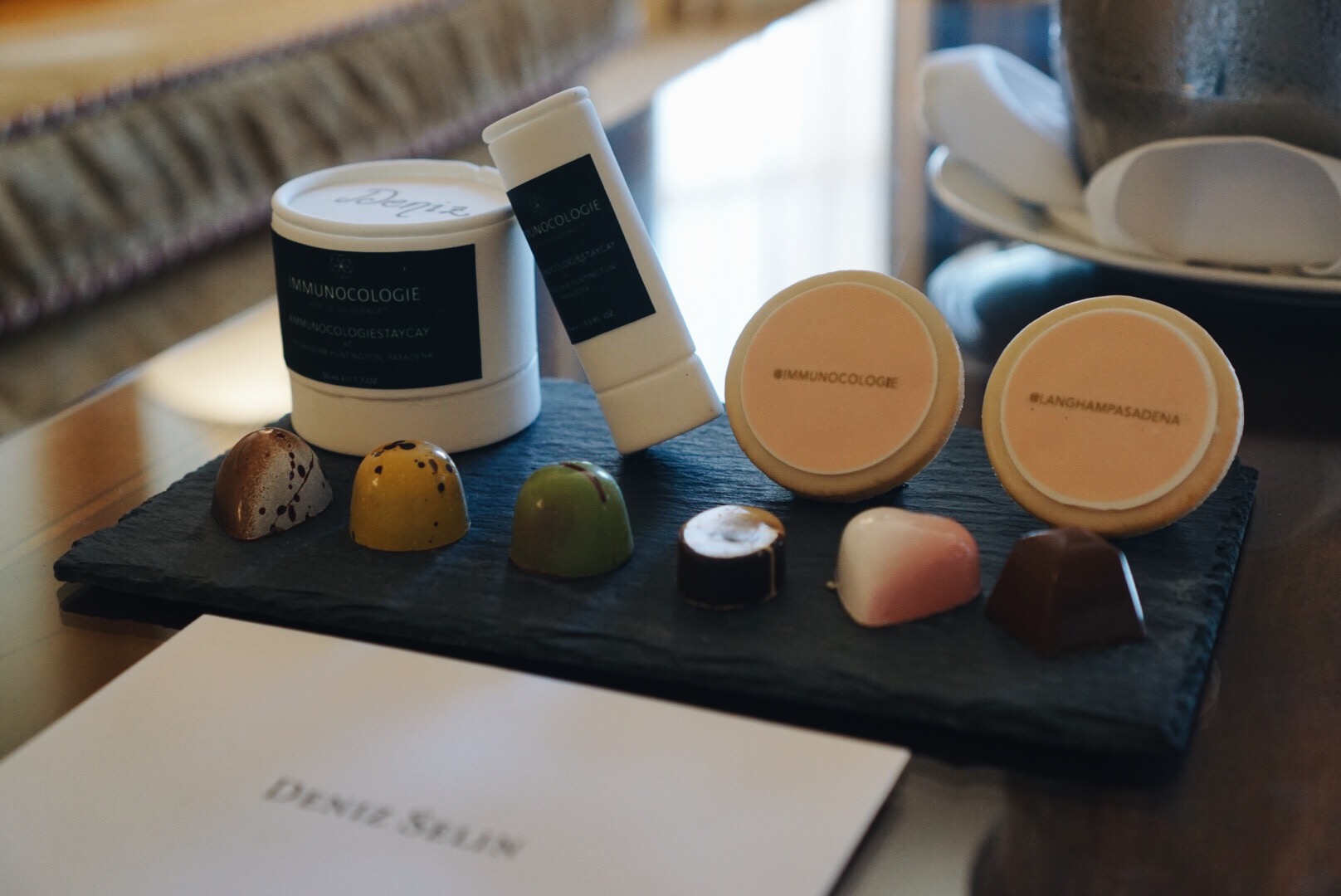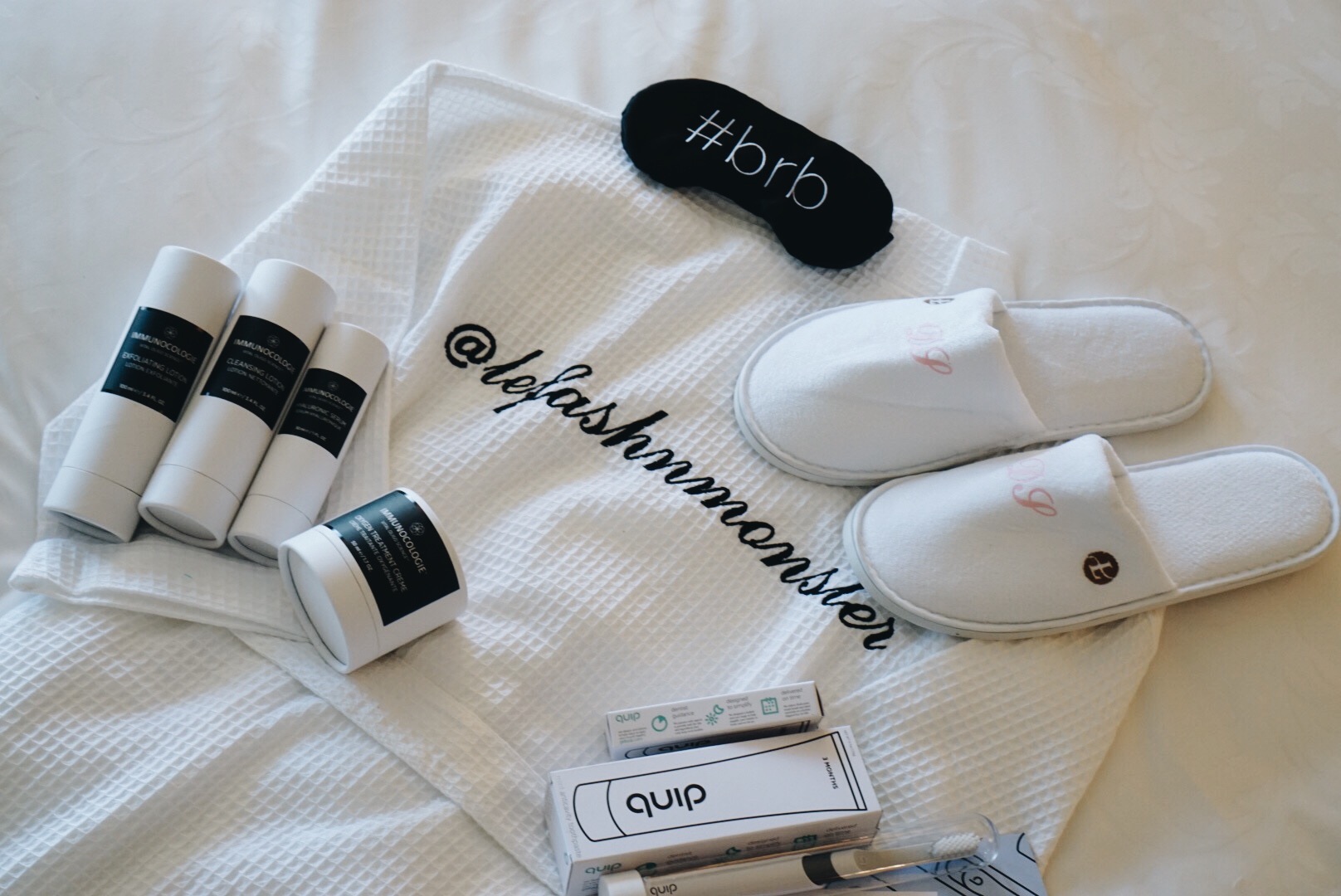 Upon settling in and enjoying all the incredible goodies, I made my way to the club house to get some tea and a snack before the festivities began at night. When arriving, I met the lovely owner of Immunocologie, Karen. We sat down and chatted for a while before the rest of the girls made their way up. Before we knew it, we had a little pow-pow listening to Karen share her wonderful story about how she got started and how Immunocologie was her labor of love.
Listening to her talk about her struggles to get to where she is was incredibly inspiring. She discussed her children, her career path and her vision for her baby, Immunocologie. After conversing, we all parted ways to get ready for a fun cocktail party that included a bar filled with ingredients to customize our own drinks. It was super clever and cute and we all sat around mingling getting hand treatments and a little tipsy!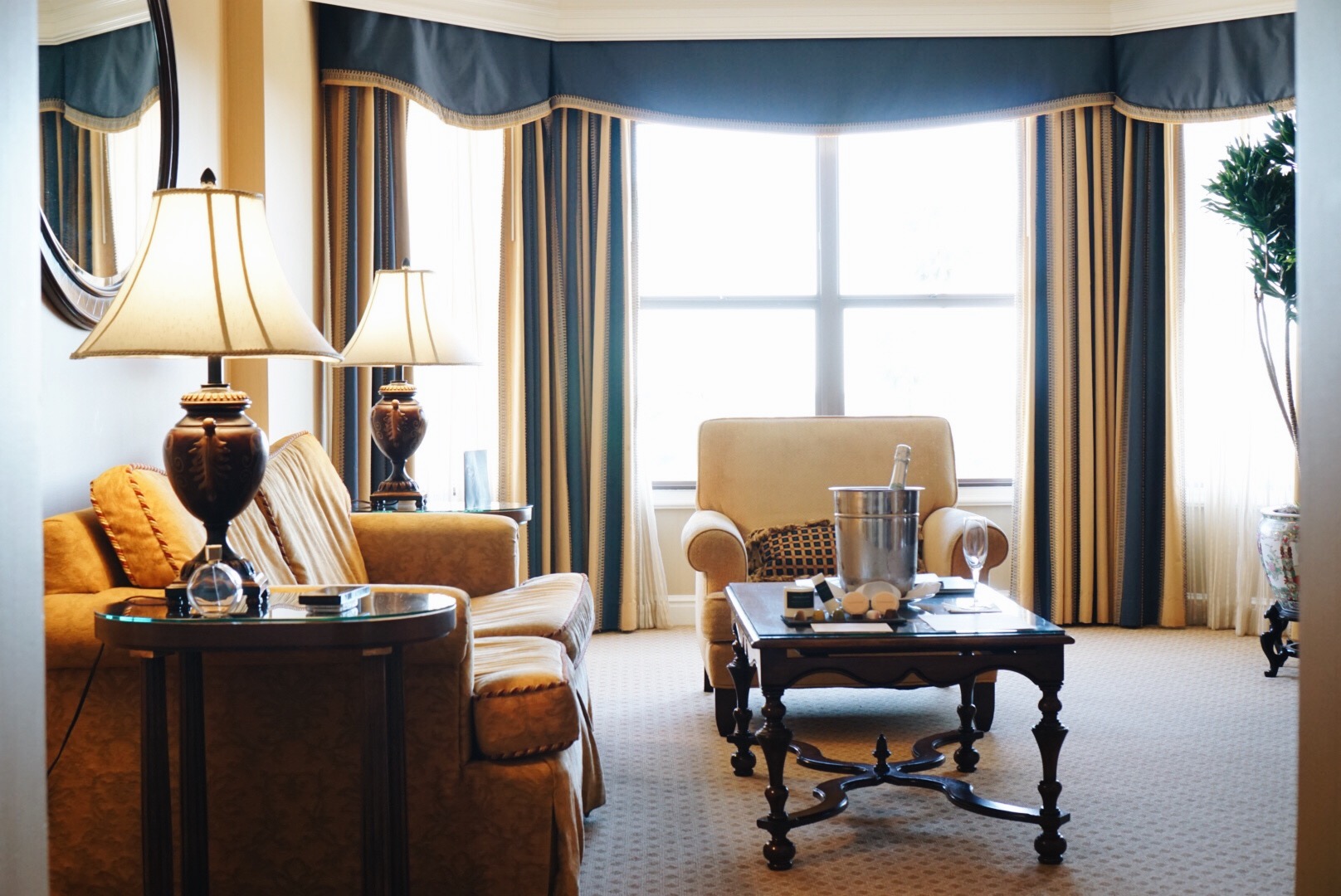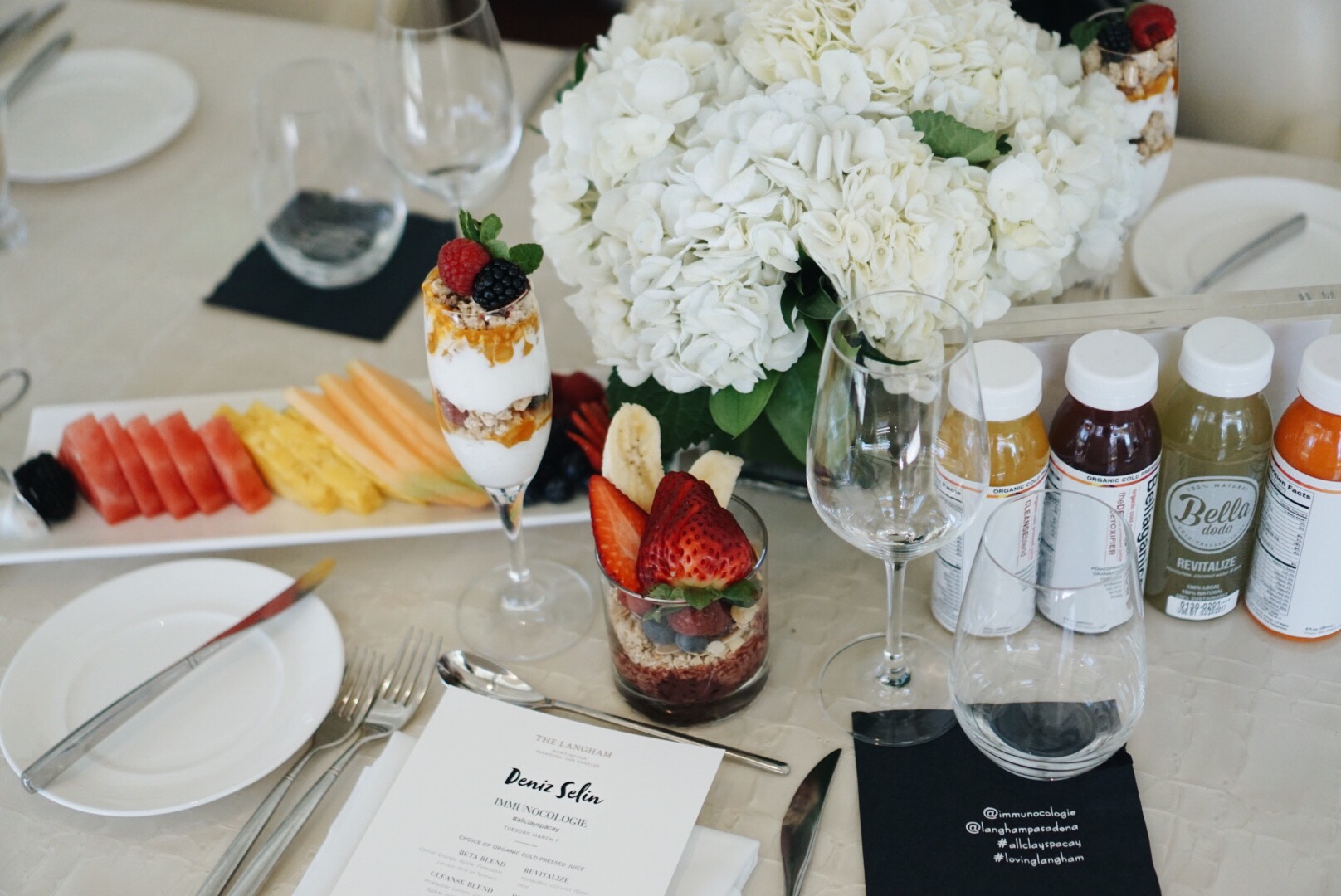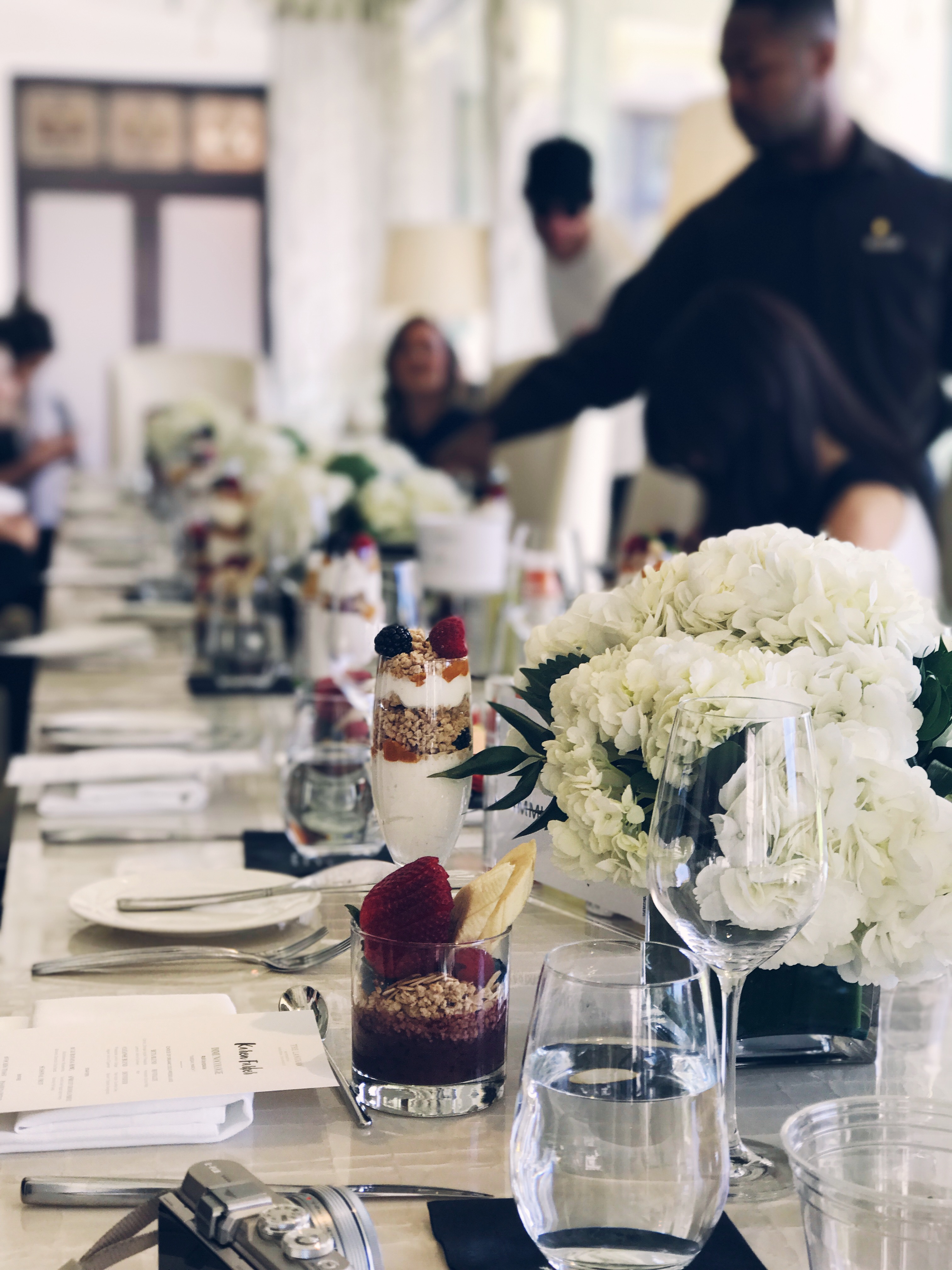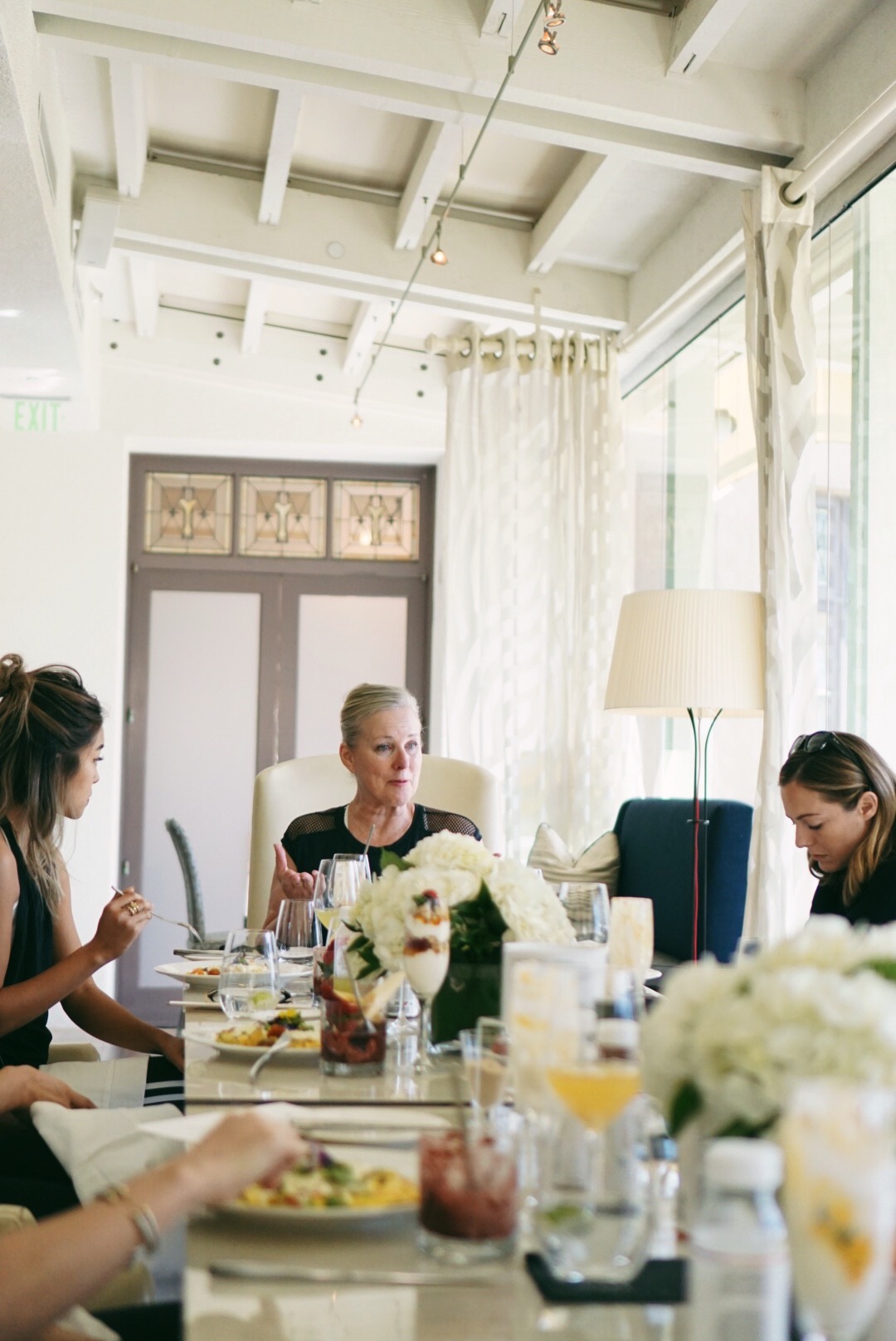 The following morning we did a yoga session in the Japanese gardens followed by a delicious healthy brunch. There we talked more about the brand and got to mingle a little more before we headed to the Chuan spa for a signature facial using Immunocologie products and a massage with an oil that represented our element. My element was metal which I found interesting.
The spa itself was magestic, and the facial I received was just wonderful. A special shoutout to Coco who took such good care of my skin and really gave me some great tips to keep my skin ultra-healthy. One of her biggest tips for me was to get more extractions and to use eye cream. These are two tips I will be making happen!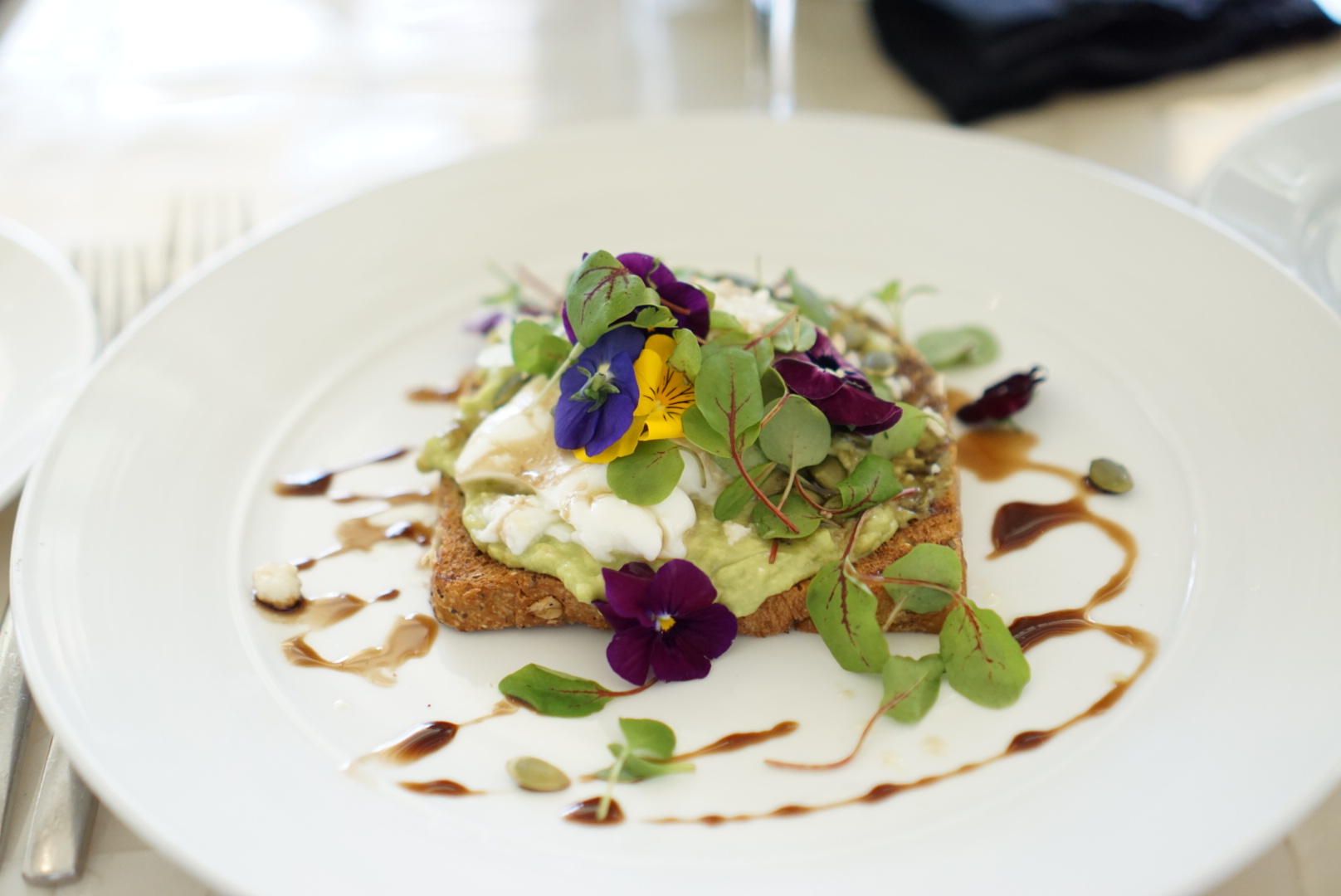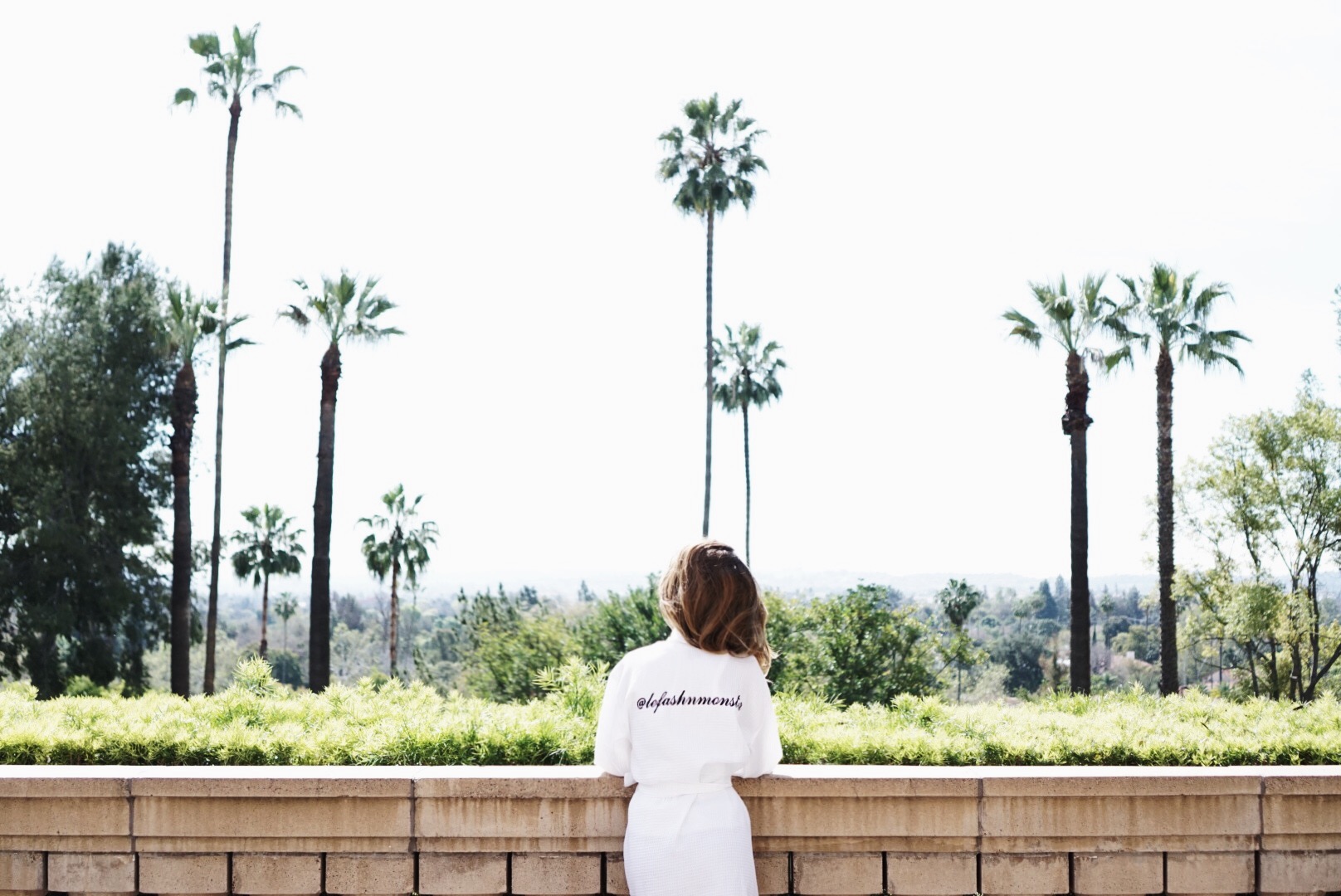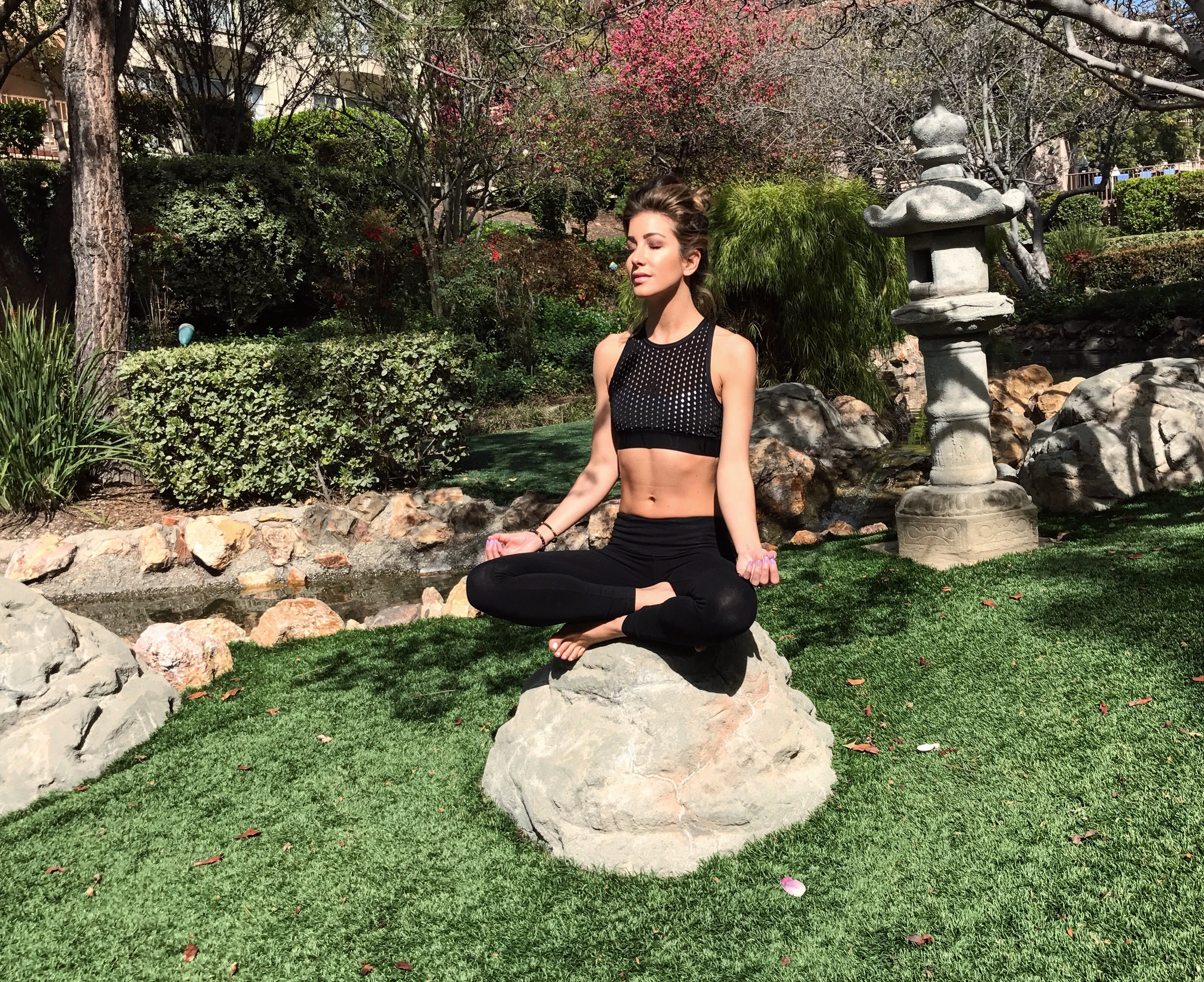 After the facial, I got a much needed massage where every knot in my body seemed to disappear after. I hadn't had a solid massage in such a long time so it was such a treat for me. Last, but not least, I ran myself a hot bath filled to the rim with bubbles and flowers before I had to leave this paradise and ultra-relaxing vibe.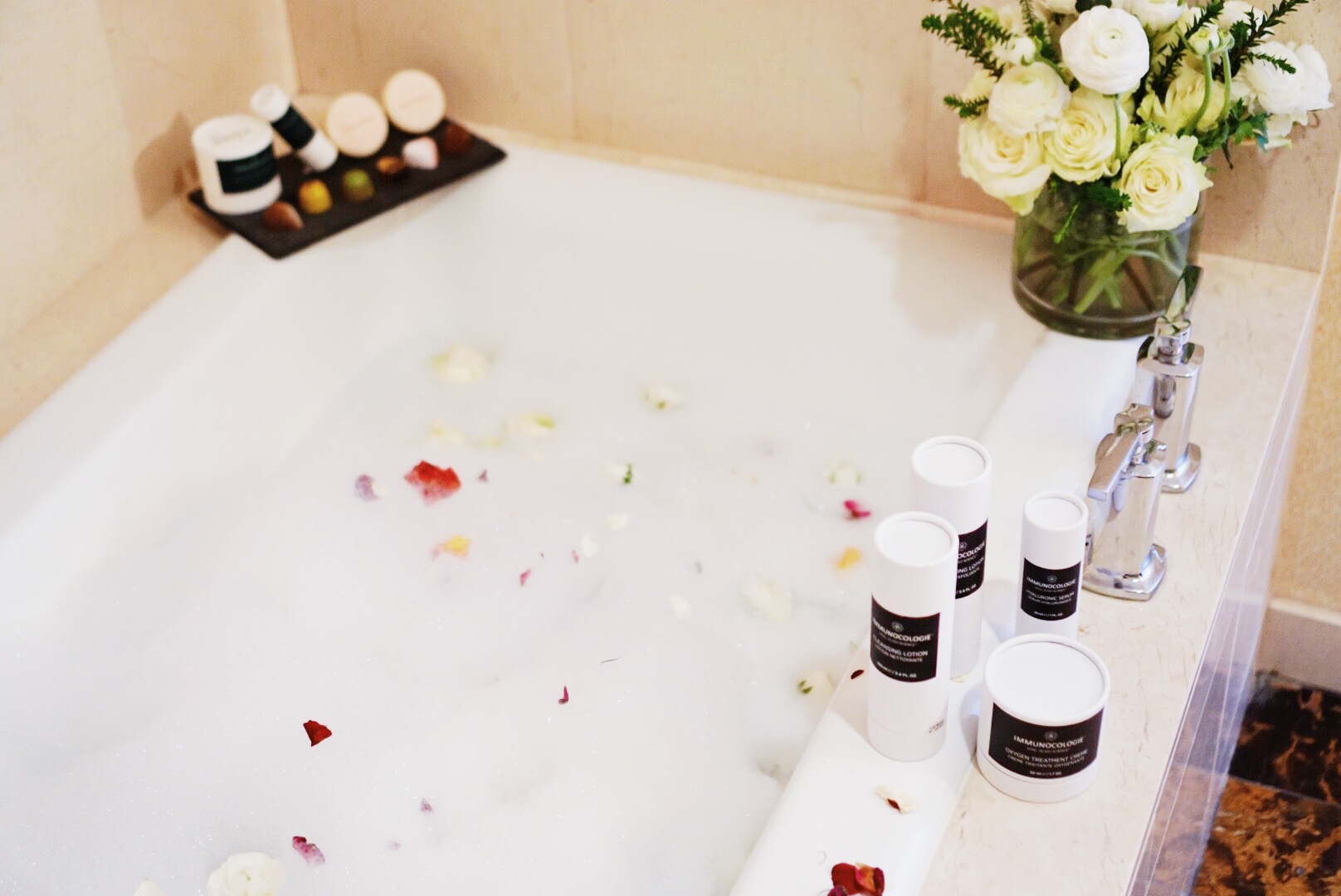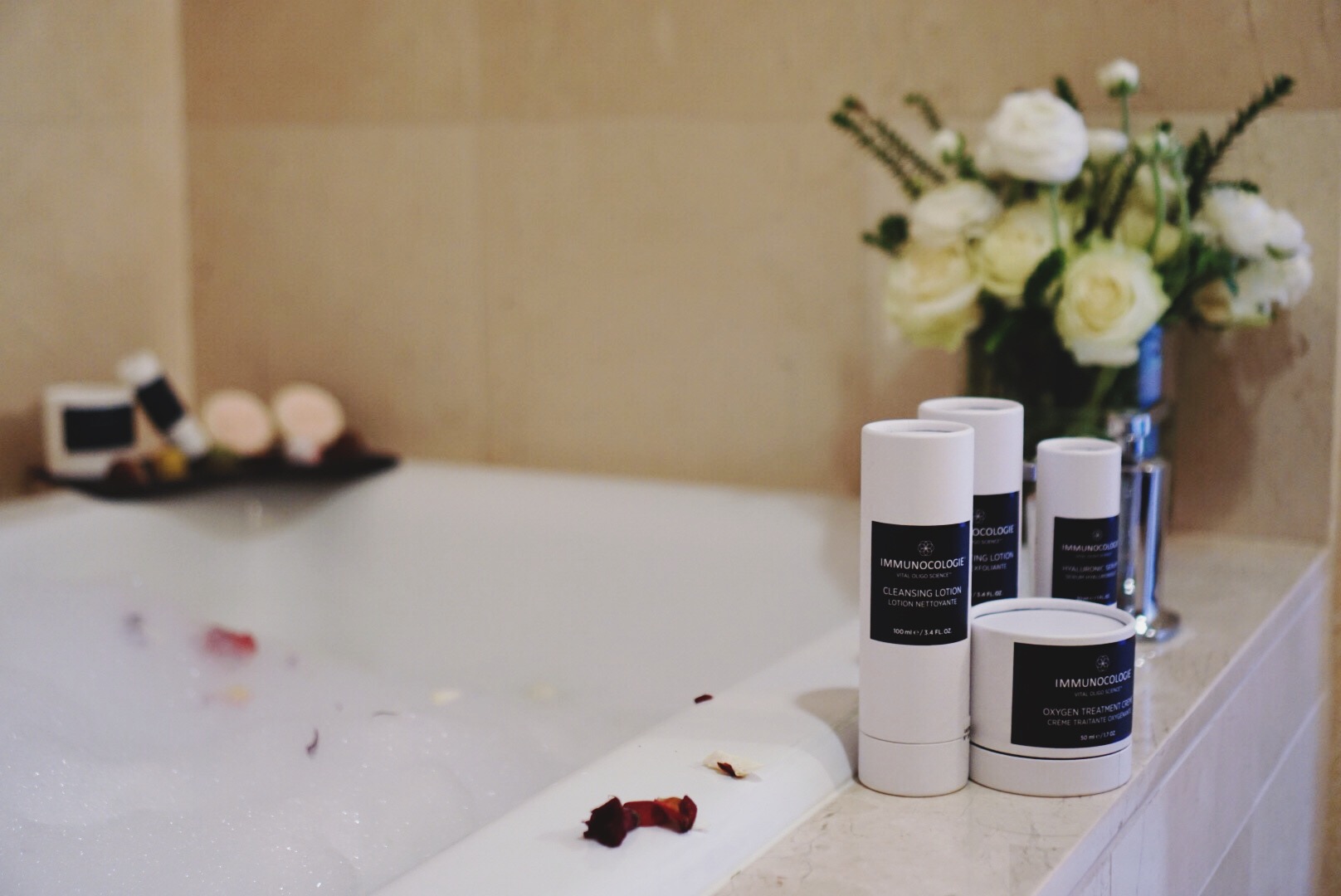 A huge thank you to Immunocologie and the Langham in Pasadena for such a lovely and magical SPAcation! It was such an honor being part of it and I couldn't have asked for a better time with some incredible people.