There is something about a vintage inspired oversized denim jacket that just makes me a happy girl! I found this amazing one on SheInside.com! An oversized denim jacket is a great way to keep warm in the warmer spring/summer temperatures and it's a trend that I can't get enough of. I don't normally wear jackets unless they're leather or a work blazer, but I felt so 90's in this it made me feel super nostalgic.
I paired this jacket with a navy romper and some tie-up heeled sandals to keep it fairly simple and easy to go from a daytime activity to a nighttime one. As I write this post I am just wanting to run over to the opposite side of my room, throw on some high-waist black leggings, a tube top and this jacket and pretend I have somewhere to go…that's normal right? Anyhow, on lighter news, my best friend is getting married this Friday and I can't tell you how excited I am to be part of something so beautiful. I am hopeless romantic at heart and believe in love. I will be doing a video on love on my YouTube channel because it's a topic I truly take to heart.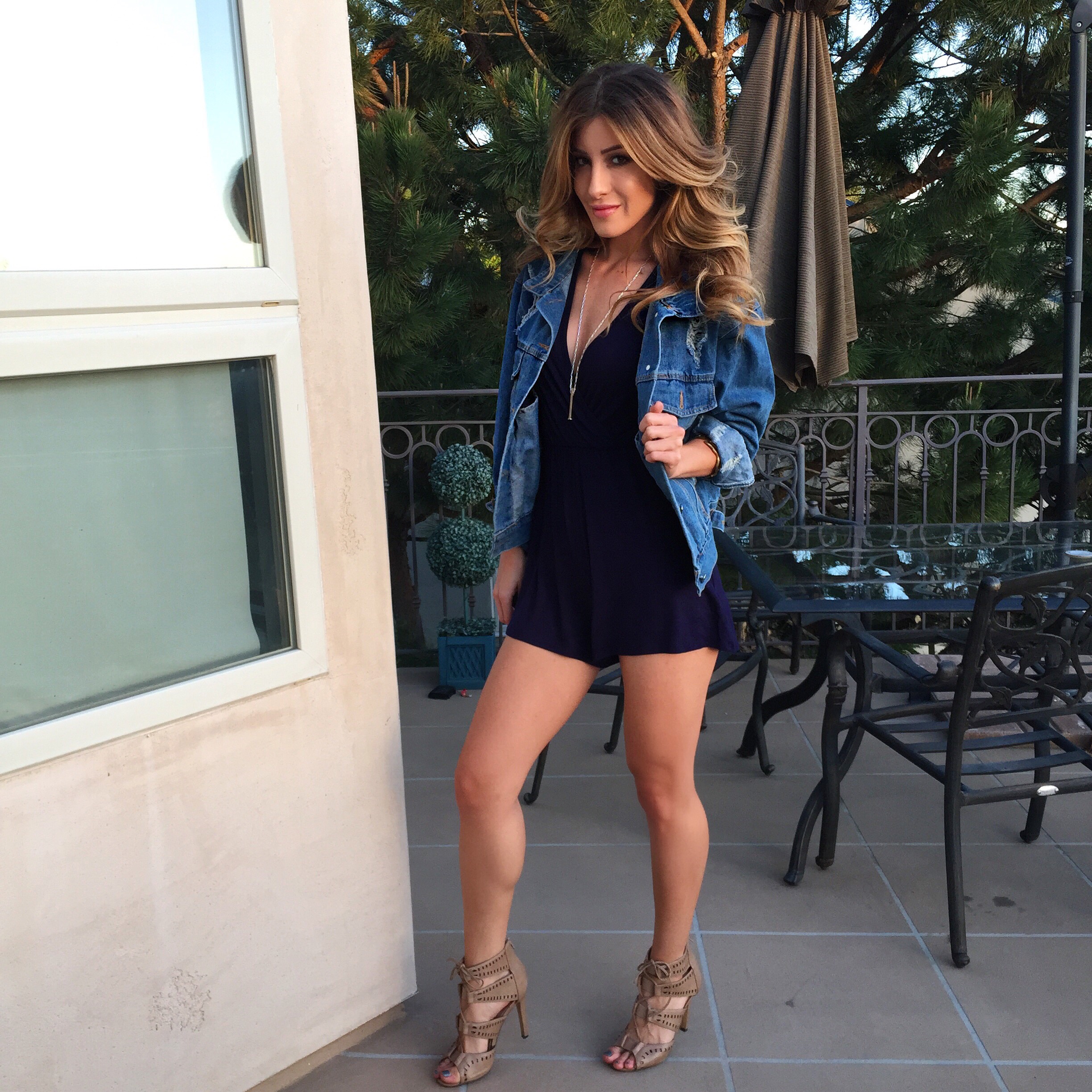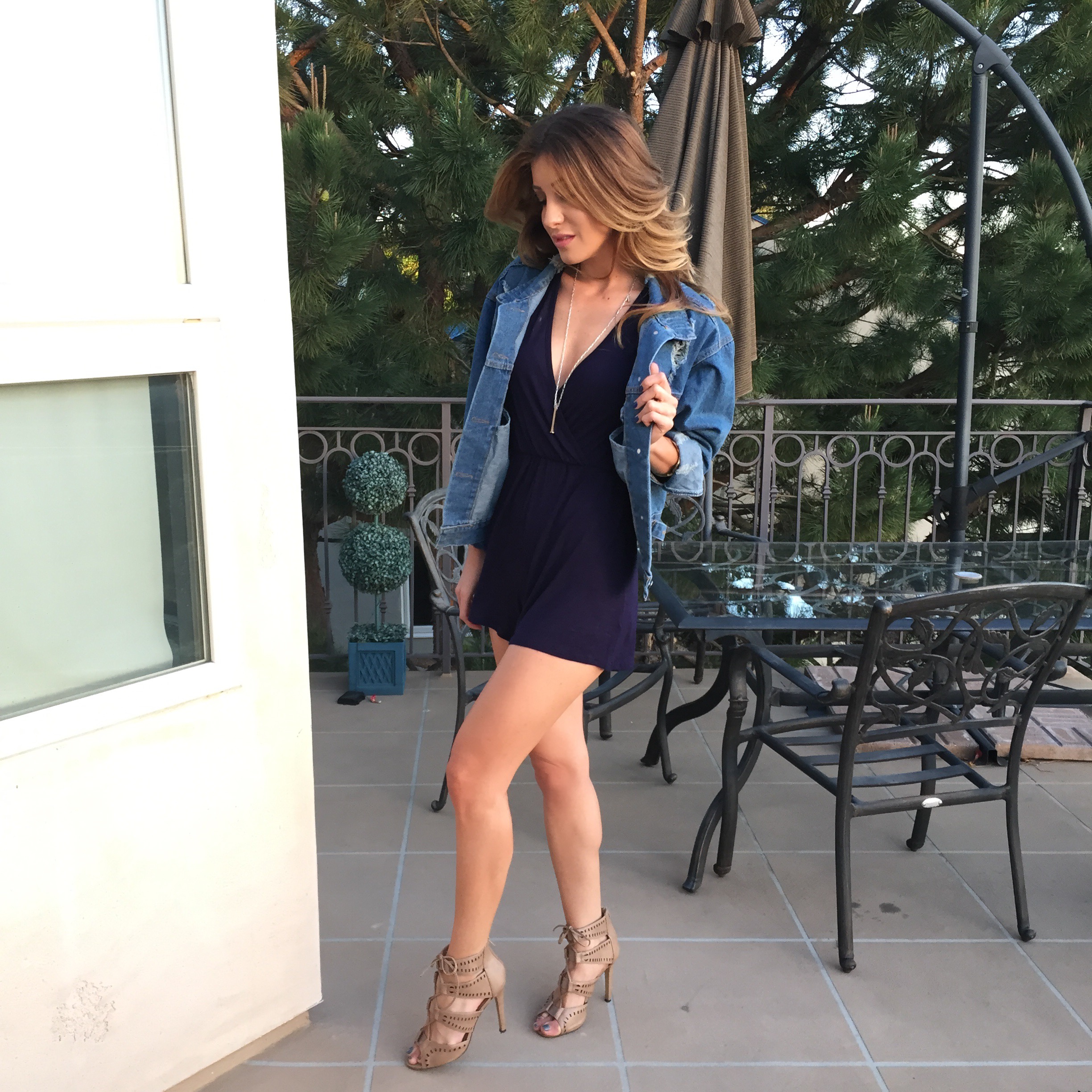 Shoes: c/o AMI Clubwear (similar here), Oversized denim jacket: c/o SheInside (sold out, similar here), Romper: c/o RollaCoaster clothing (similar here).
Below I found some amazing denim jackets that I think you'll love and they're all under $100!!!
-SHOP THE POST-