Simplicity is probably my favorite keyword when it comes to summer fashion, especially when it's hot. I hate the feeling of being hot and miserable, so a simple maxi dress is usually what I would go toward, however, maxi dresses aren't necessarily my favorite item to wear. I tend to look super skinny ( and like I'm drowning in fabric). This navy maxi dress from Rebecca Stella changed my mind a little about maxi's. It fit beyond amazing, was comfortable, and accented my figure. While I still look thin (can't help it), this dress was just perfect for what I wanted.
I kept my hair au natural as well, no product, no brushing, just let it air dry. I've been really into rocking my hair natural and wearing less makeup recently. I think as I get older, I have started to really appreciate the bare minimum. My confidence has gone from shaky to somewhat more confident. Considering I'm an industry where everyone is always PERFECT, it feels good to just be myself and not worry about if my "eyebrows are on fleek". Sometimes giving yourself a break from the pressure of looking perfect always, is a relief.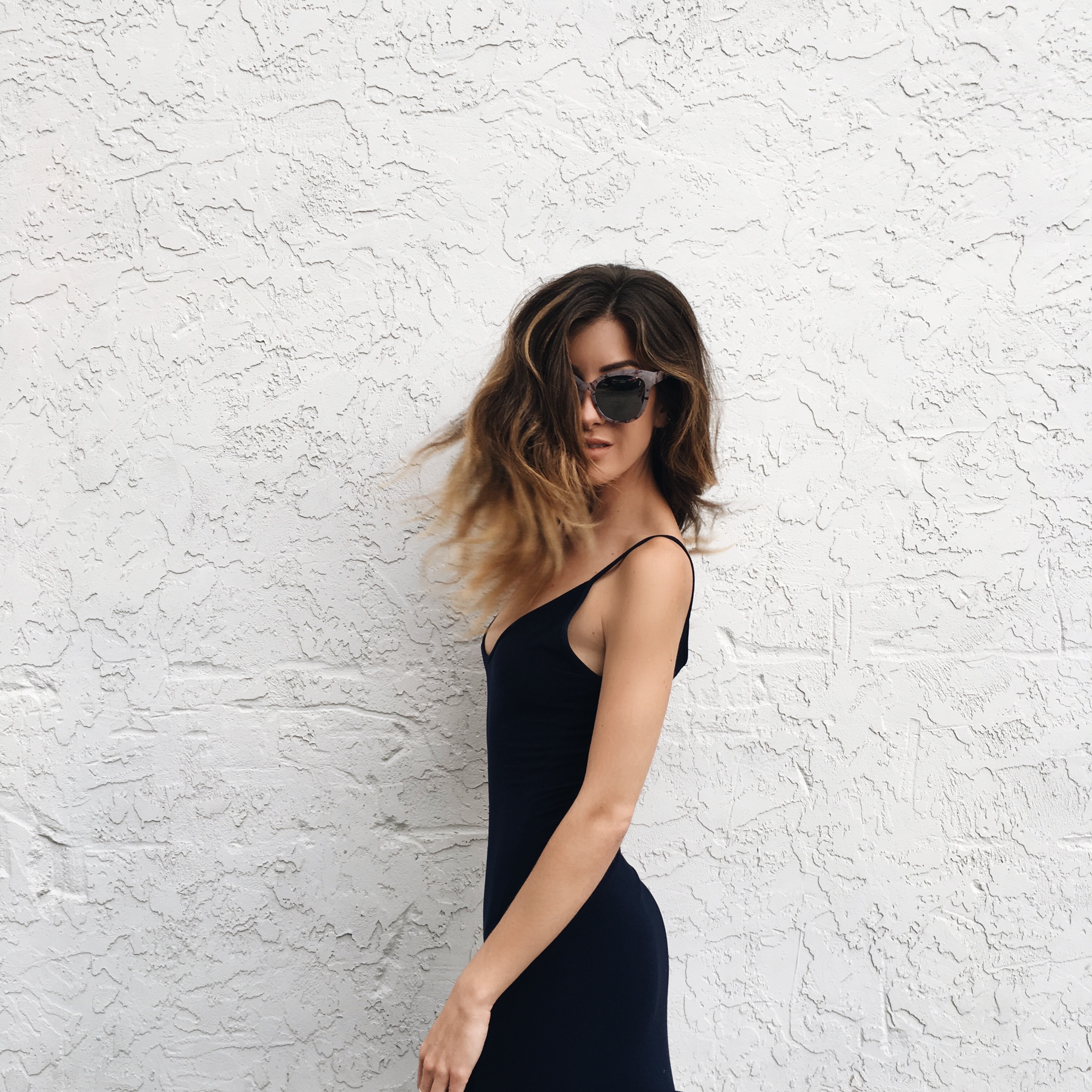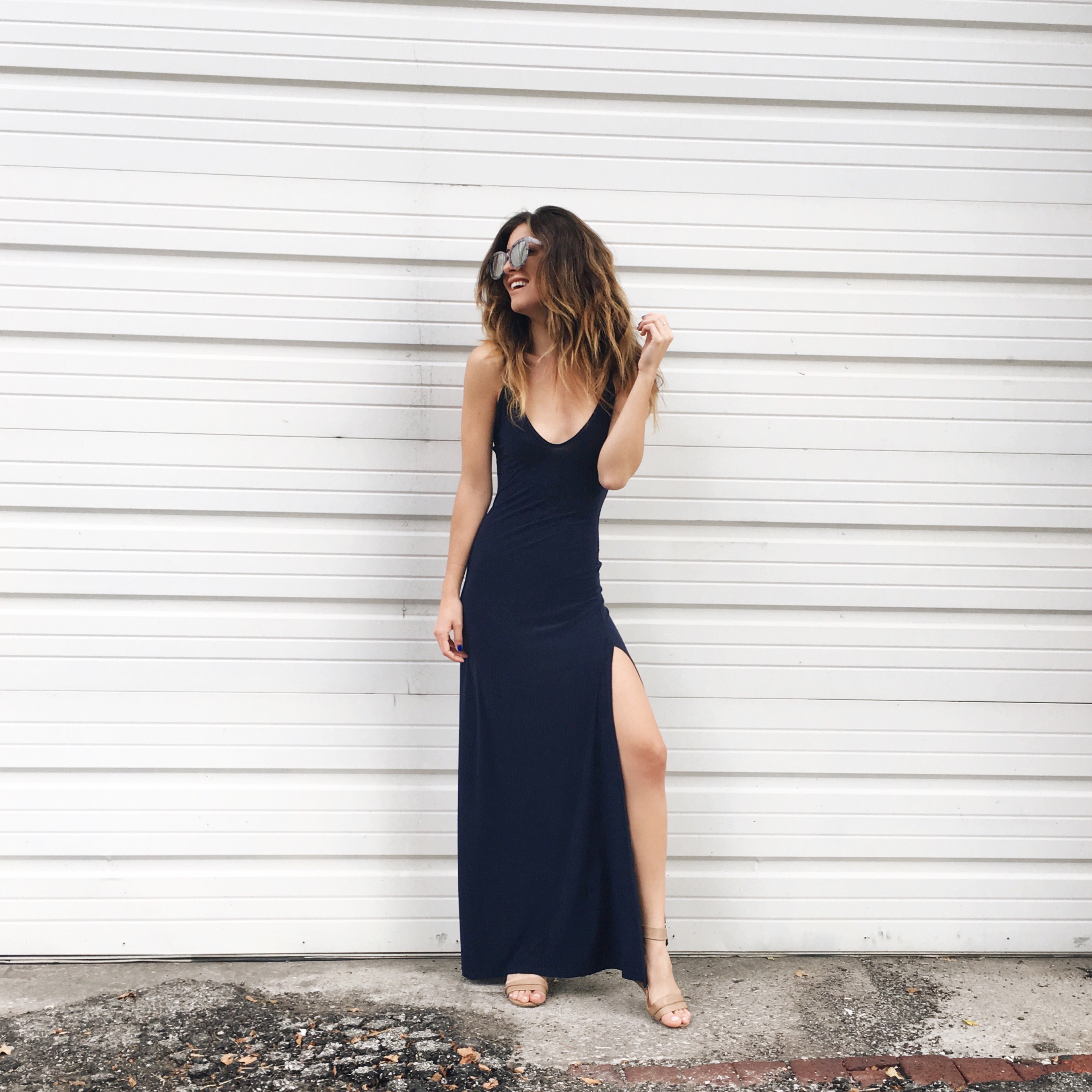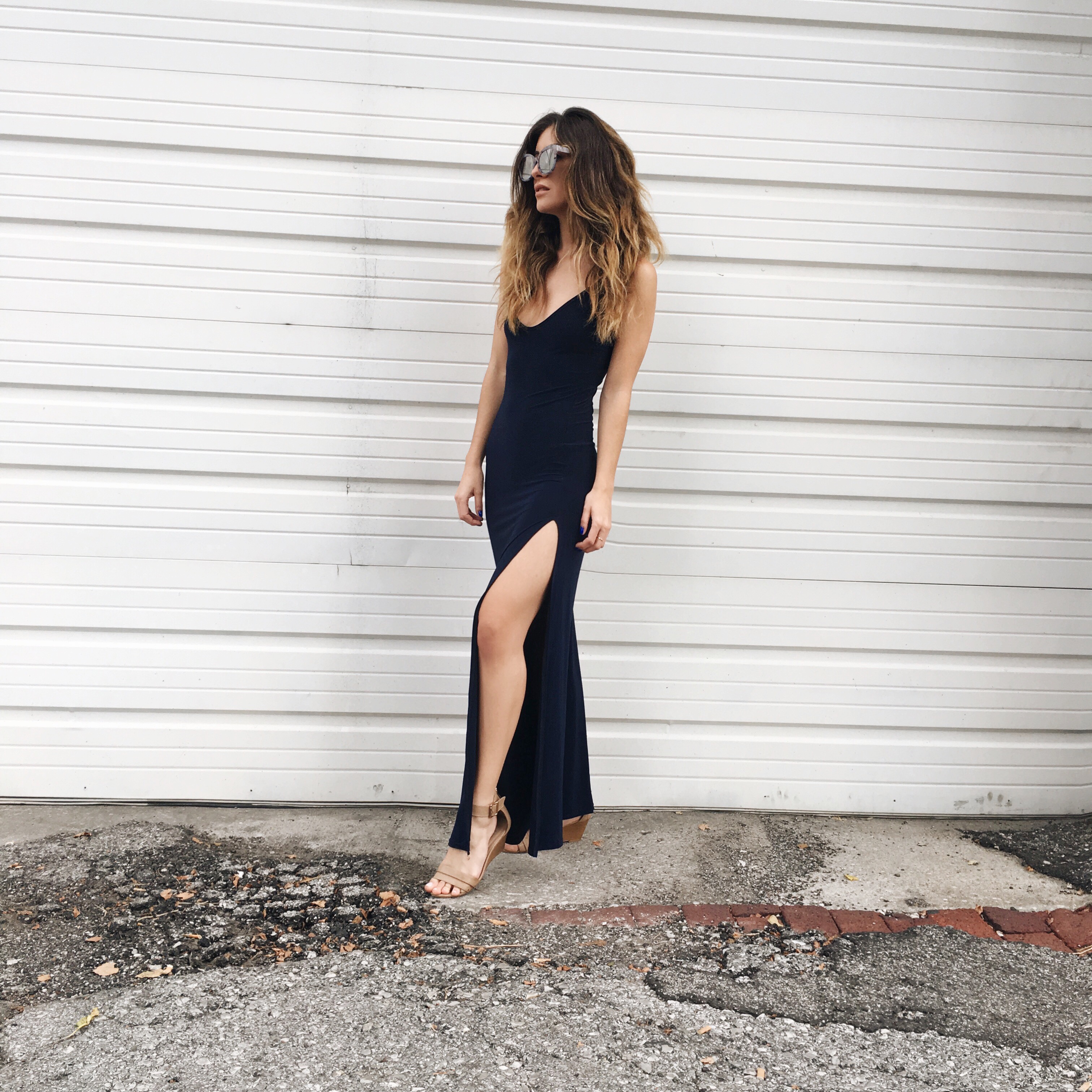 Navy Maxi Dress: c/o Rebecca Stella (get it here).