What's hot, stylish, and spins you into euphoria?
DJ D'lish!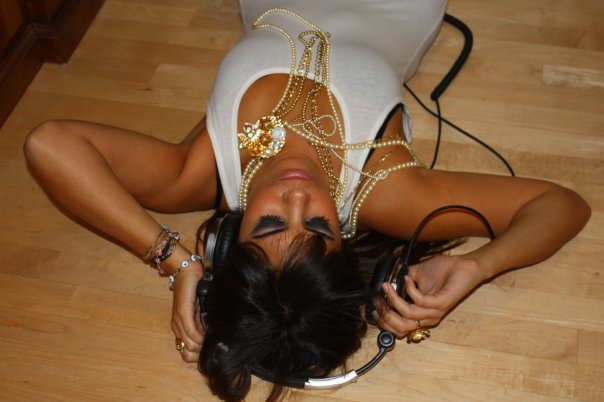 This hot female DJ is a star on the rise, and a major celebrity to her extensive fan base who have followed her since the beginning of her turntable days.
Born Devran Mustafoglu, the name DJ D'lish was concocted in a way where once you're filled up with her tasty mixes you can't help but say, "Oooh, that was D'lish". (It also doesn't hurt that she's absolutely GORGEOUS! D'lish indeed to your ears and eyes!)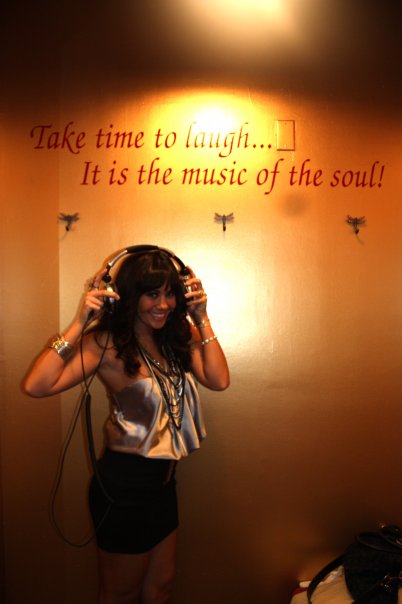 DJ D'Lish (Devran Mustafoglu) began her DJ career in November 2008, but her obsession with music began as a little girl. She has always had a passion and love for all types of music. Growing up in an ethnically diverse family and traveling extensively, she has come to respect and admire various genres of music. She was musically inspired by her family from a very young age, as well as by her friends. She not only loves to sing and play the piano (Classical, Broadway, Pop, Indie), but also grew up dancing jazz, modern, and hip-hop, as well as enjoys writing poetry in her free time. Her vast collection of music, unique remixes, and ability to get the crowd dancing and partying is the trademark of DJ D'Lish. Some may say she's always ahead of the curve, possessing the keen ability to select songs before they become known to the public and made popular. She has DJ'd club events, private parties, weddings, art shows, and multiple fundraiser events. DJ D'Lish has lived in LA for 11 years and attended the University of Southern California for her undergraduate and graduate education. She has a Masters in Communication Management and Marketing and is also passionate about branding and advertising. Biography courtesy of djdlish.wordpress.com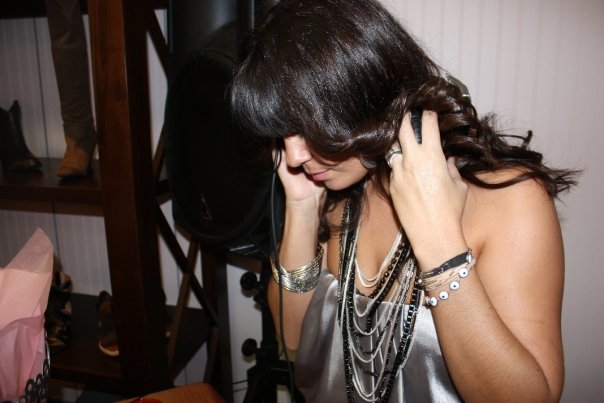 Devran has dominated the house-trance-progressive field of DJ'ing with her multiple mixes, each one deliver a new sensation for your soul.
From ethnic sounds, to beating drums, to smooth melodies from straight from the house (pun?)…DJ D'lish has talent and every mix is filled with her soul.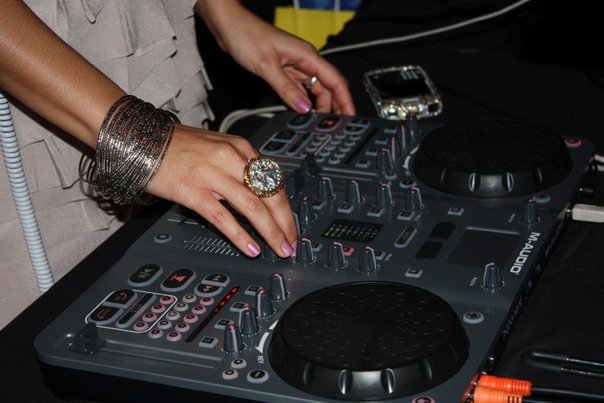 Her undying passion for music is what sets her apart from many other female DJ's out there today.
Frequenting many local shows where various DJ's spin, she takes those opportunities as a way to expand her knowledge both musically and skillfully.
You can download her passionate mixes here: (each one is a new piece of musical heaven)
Mixes are from NEWEST to OLDEST (top to bottom).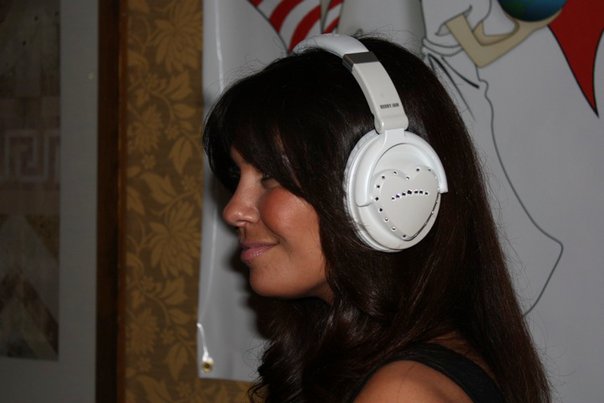 Aside from being a super hot girl DJ, she's also two other things;
1. One of my best friends
2. A major fashionista
I've known DJ D'lish, or Devran, as I've known her, for many years and we recently got very close only a few years ago. Never had I in such a short time connected with another, of course our love of fashion and music was definitely a great way to bond.
Devran's style and mine are quite different.
She's Roberto Cavalli.
I'm Balenciaga.
Two different angles that somehow connect.
Together, we learn a lot from each other.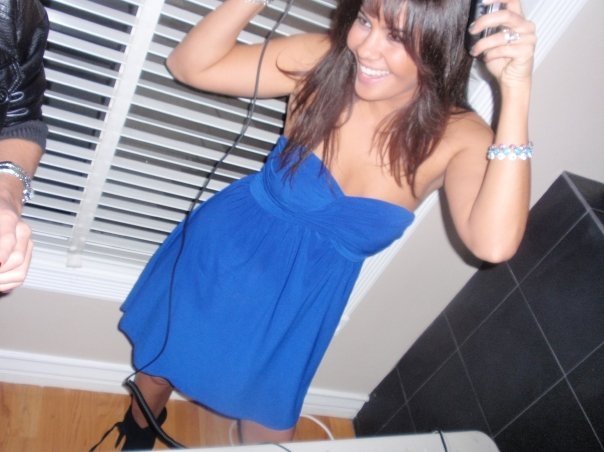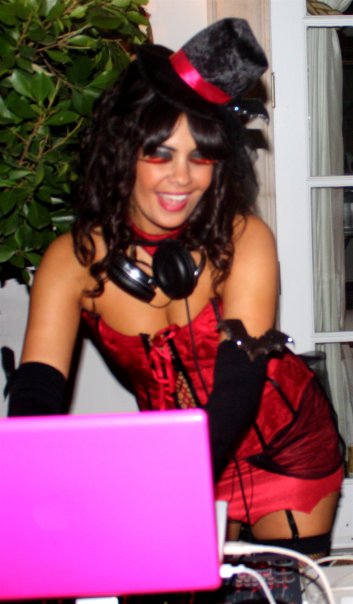 Devran has inspired me musically and fashionably.
Always mixing and matching pieces one would not necessarily think to combine, she makes it work.
A boyfriend blazer, ruffled tank, shorts, and studded caged booties? Yep.
With her unique sense of style and knowledge in music, DJ D'lish is going to break through real fast in the music industry, I have no doubt.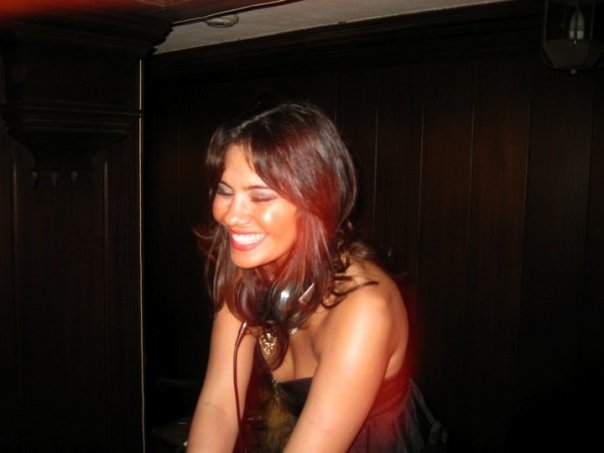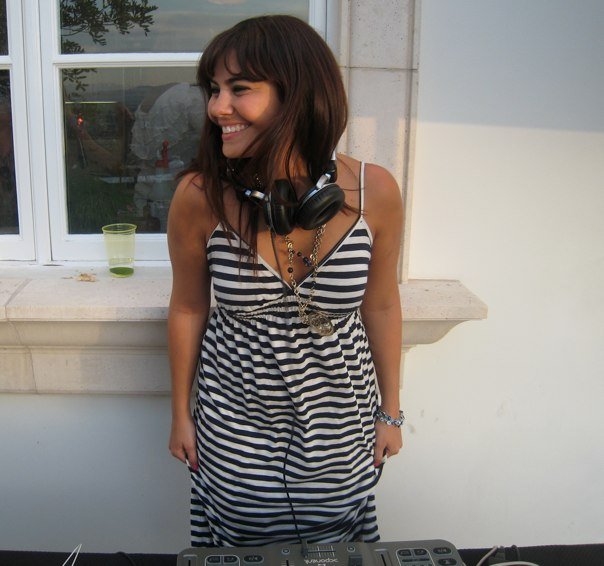 Below are some candid pictures of DJ'Dlish, aka Devran Mustafoglu with some outfits I absolutely adore and that give you a glimpse of her personal style.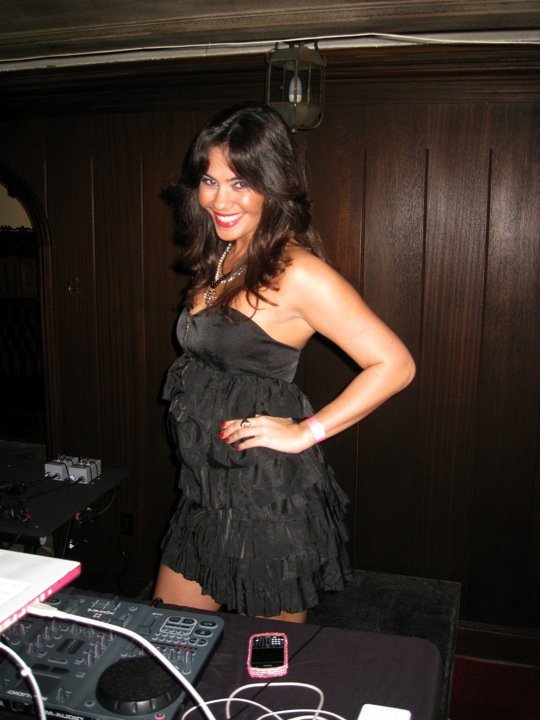 Devran's mini ruffle tiered dress with a gold zipper streaming down the front is classy, sassy and looks perfect on her. Her black beaded and pearl necklace with a chunky heart pendant compliment the dress by giving the playfulness of the dress a little edge. The red lipstick also vamps it up. Bravo!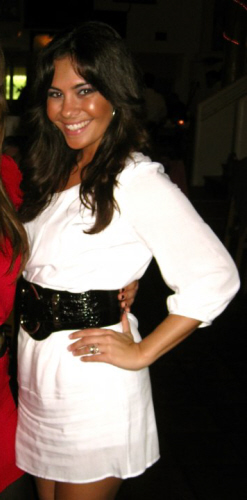 Little BLACK dress? Not for DJ D'lish. It's all about standing out in this white-hot number. The simplicity of the one shoulder dress is nice, especially since the color giver her skin a golden glow. The over-sized chunky belt is PERFECTION. It adds personality and a harder edge to take the simple style of the dress and make it something you'd die to wear.( I bought the dress the next day, guilty). The silver in the hardware of the belt is accented by silver hoop earrings (notice the hoop in the belt?, was this on purpose? Who knows, she nailed the look) and a silver ring.

Devran is the Queen of bright, bold colors, and she knows how to make it work, no matter what. This cerulean blue mini is fierce. The ruched top is chic, and the fluttered mid waist add a cool twist to this dress. The chunky black booties with silver buckles contrasts wells against the boldness of the dress, the coiled bangles and the black angel wing pendant with stones completes this fantastic look.

By adding a belt to One piece contrast dress like this, you can give the illusion that it's two separate pieces. This outfit, with the metallic and black color scheme is hot for any girl's night out. The multi strap heels add some attitude for the sexy look.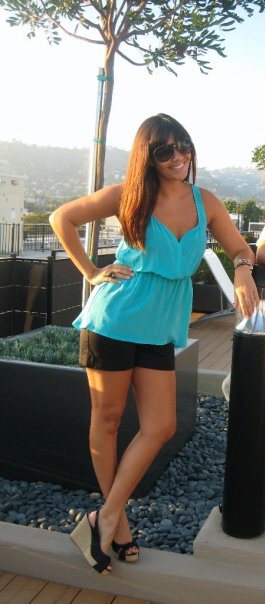 The butterfly cut top is a great color on Devran, and paired with a simple pair of shorts and a great wedge, this is a great classy daytime look.
Interview with a DJ
Below DJ D'lish talks about music, her inspiration, fashion and reveals some awesome details about herself.
What inspired you to start DJ'ing?
I started listening to more mainstream house music DJ's when I was in college & that sparked my desire to be a part of this particular culture. During that time I began to see more DJ's spin live & downloaded more of their music. However, I was initially inspired by a close friend that basically taught himself how to DJ. At one point I realized that I had just as much music as he did (with a lot more variety) & the passion to do something innovative with these songs. One day I just decided that I was going to go for it and buy all the equipment. It was definitely VERY overwhelming at first, but I loved music so much that I just took baby steps and taught myself how to DJ.
Who do you look up to musically?
This is a very loaded question for me. Those who know me understand my undying love for house/electronica music; however, I am also a big fan of lounge, acoustic, spanish guitar & indie/folk music as well. Just to name a few from the dance music genre: David Guetta (mostly because his recent work has been so innovative by fusing hip hop & electronica genres together for this new hiptronik movement), Bob Sinclar (not only is his music great, but his lyrics are inspiring), Tiesto, David Vendetta (I love his use of middle eastern tunes), & Laidback Luke.
How would you describe your DJ style (technique)?
My style is very simple to be honest. Since I haven't been DJ'ing too long (over a year now) & don't necessarily have much technical training, I don't use effects 100% of the time. For me, it is more important to have fluidity in a mix and smooth transitions. Song choice is VERY important! You definitely don't want to have your audience looking at you funny because you made an abrupt transition into another song!
How would you describe your style (fashionably?)
Stylistically, I would like to say I'm a pretty trendy individual. Sometimes I'll wear what's in style, sometimes I don't. I've been told before that if I were a brand I would be Cavalli. Animal prints are extremely attractive to me, but of course in moderation 🙂 Oh yes and I love PINK & rhinestones (which are all over my accessories & DJ headphones)
Who are your style icon(s)?
Deniz Senkan(Le Fashion Monster), Victoria Beckham, Rachel Bilson.
(Note. I did not tell to her say that!)
Your 5 go-to pieces (KEY pieces) in your closet year round.
1) My black leggings are NUMBER 1. I wear them year-round with everything, tunics, t-shirts, & dresses and they get tucked into boots perfectly & go with my sandals for summer.
2) My black snake skin high-wasted belt. I wear this with almost anything that NEEDS a belt. It's big, black & has a silver hook that goes with pretty much anything.
3) My Aldo Black peep toe leather booties. I literally where these during every season…leggings tucked into them or with a skirt.
4) My black cotton cardigan wrap shawl… Since you can wear it over 10 different ways, this item is perfect for any outfit and any season, especially to keep warm!
5) My American Apparel v-neck t-shirts.
Tell Le Fashion Monster 3 things about yourself that we may not know.
1)I have a Masters in Communication Management and Marketing.
2)I absolutely LOVE food, if I could have my dream job (besides anything dealing with music) I would be a professional food critic.
3)When I was around 2 yrs old, I stood up on an airplane and sang an entire song from a broadway musical to the passengers 🙂
Your Top 3 Favorite Designers
1) Roberto Cavalli
2) Marc Jacobs
3) Balenciaga
Top 4 store you shop at and why.
Aldo: Shoes are extremely trendy & unique. The affordable alternative to more high end shoe stores.
Forever 21: cheap stylish accessories. Clothes can be hit or miss, so you have to be selective when you shop there! More or less I'll buy a top from there and accessorize it with other items of clothing/jewelry.
Ellie: Clothes are extremely trendy by mid-range designers and affordable.
Urban Outfitters: For when I'm feeling the bohemian chic vibe. I shop here a lot more in Summer than any other season because I especially love their sundresses and skirts.
How would you describe your personal style?
I'd say my personal style is a mix of bohemian, casual chic, with a hint of rock n glam (mostly for my nights out). I like to stick with bright colors, but am also victim to my blacks, whites, and grays. Animal prints are a definite for accesorizing & I will occasionally throw in eye-catching details like giant rings, thick silver/gold bracelets & hoop earrings. In other words, I'd say my style is pretty eclectic.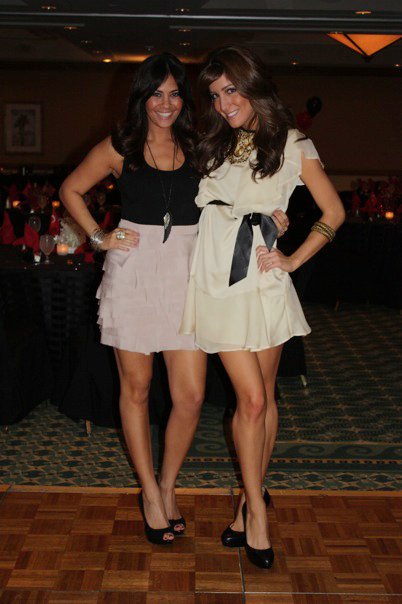 For more information about DJ D'lish, here are some links to various online accounts:
Follow her on Twitter; DJ D'lish Twitter