Hope you're all having an amazing week so far! So much has been happening and I spent the weekend shooting graffiti in Downtown Los Angeles. While I was there, I had to do an outfit shoot and although some of the images are blurry, they are still pretty exciting for me!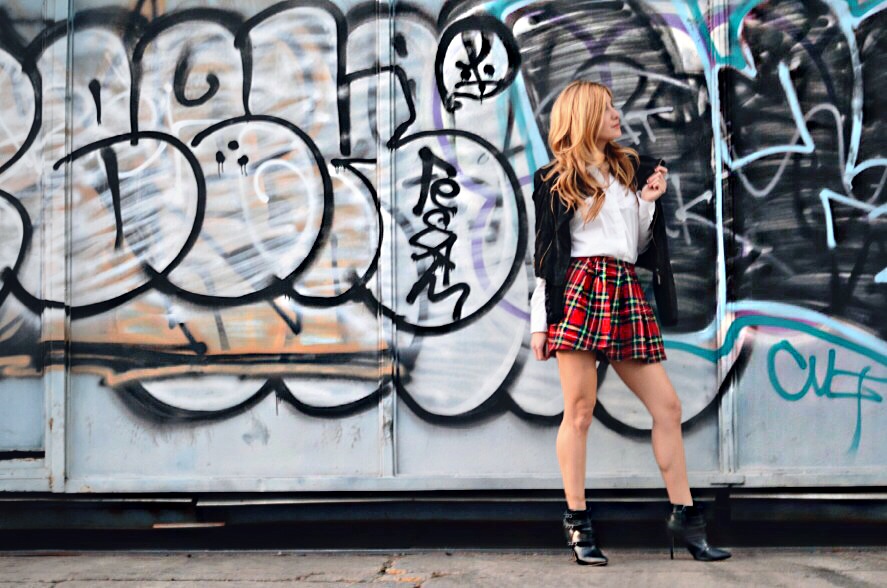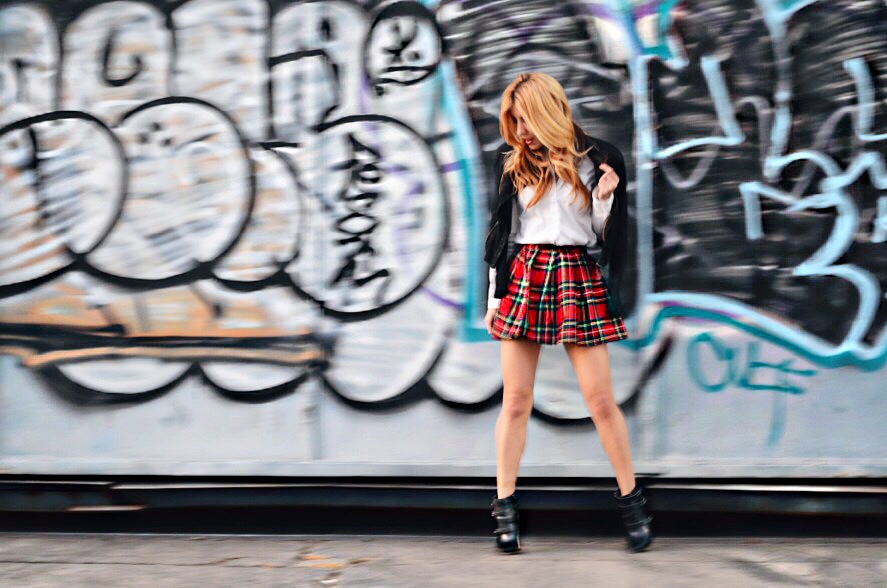 A little plaid skirt is always a fun statement piece, and because I was in such a fun mood, I decided to play up the whole school girl look. Obviously, with an edge! I'm the girl who shows up to these cool walls in DTLA during "school hours" and pretends to skip school (I would never). But, we can pretend I'm a "too cool for school" kind of gal (so pun-ny eh?)
If you haven't noticed I've been obsessing over these "Schuyler" boots from Shoedazzle. They're so fun and comfortable!
-SHOP THE POST-