TGIF!!! Right? What a week it's been. But, of course, I'm so grateful no matter what obstacles come my way. I hope you all are excited for the weekend!
One of my favorite staples in my wardrobe is denim. You can never have too much! I have been on the hunt looking for a light-washed distressed denim and stumbled upon these gorgeous and super comfortable ones from DSTLD (get these babies here). The best part…they were under $100! Distressed denim is a transitional denim, they work no matter what season you're in and they add a fun little edge to a casual look.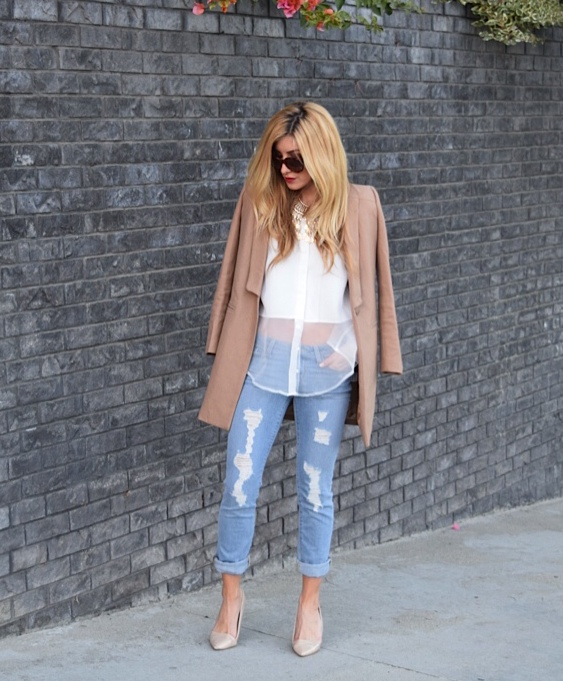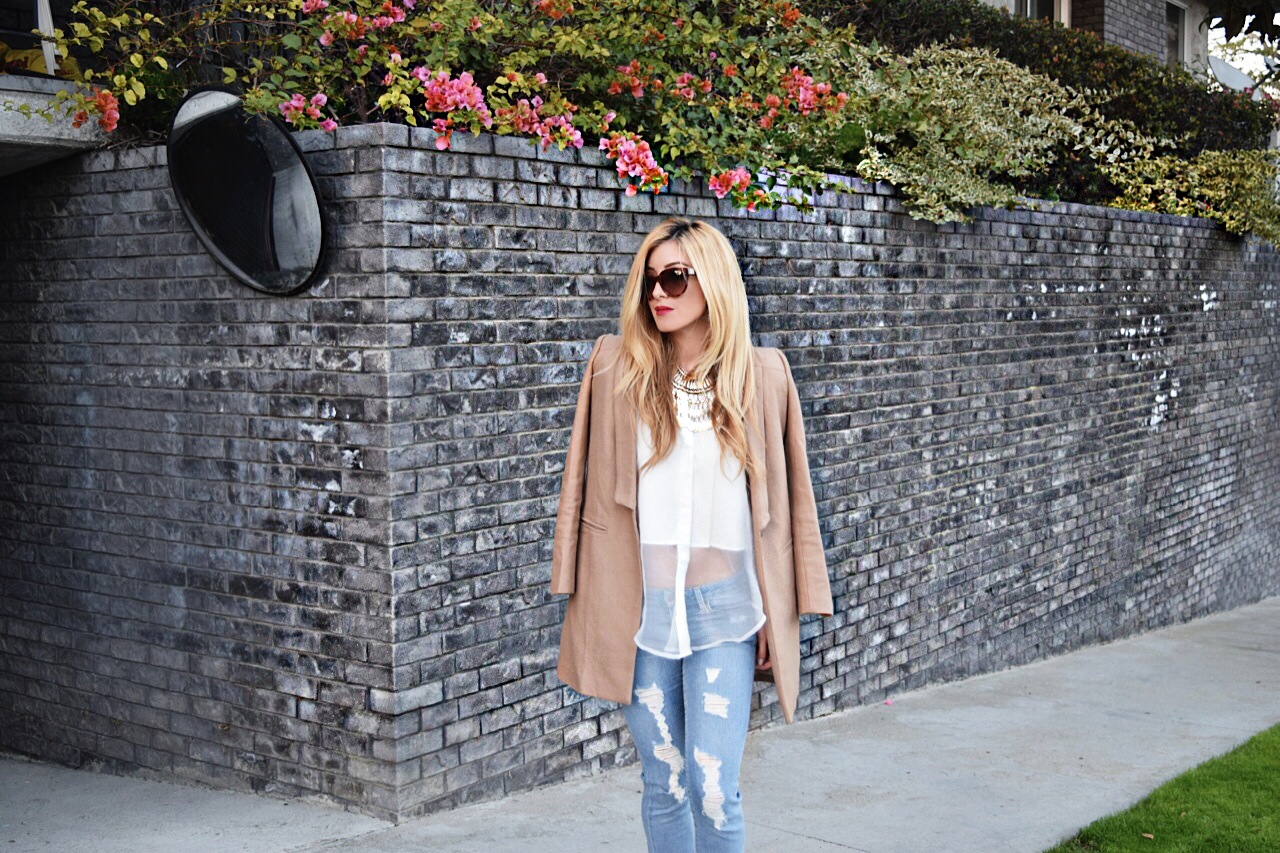 I paired these ripped mid-rise cigarette cut jeans with a sheer blouse and a camel coat, and to top it off, I wore the "Le Fashion Monster" necklace from my online store Private Cartel (get it here). Distressed denim is my go-to as of late, I've learned to appreciate the fun distressed denim has to offer and sometime's I want to feel like a "bad ass".
Distressed denim: c/o DSTLD (get them here), "Le Fashion Monster" necklace: Private Cartel (get it here), Camel coat: c/o Lioness Fashion (shop similar below).
-SHOP THE POST-