One of the trends for Fall that I'm absolutely crushing on is houndstooth print. If you're following the foreign Fashion magazines then you've probably seen that this trend in every single magazine & on the bodies of every European fashionista.
I can confirm that here in Europe, this trend is definitely HOT! I have quite a few pieces in houndstooth but this quaint mini-dress from Maje, is the perfect Fall staple. When the temperatures become cooler, as it is here in Luxembourg, I plan to layer this dress with a turtleneck.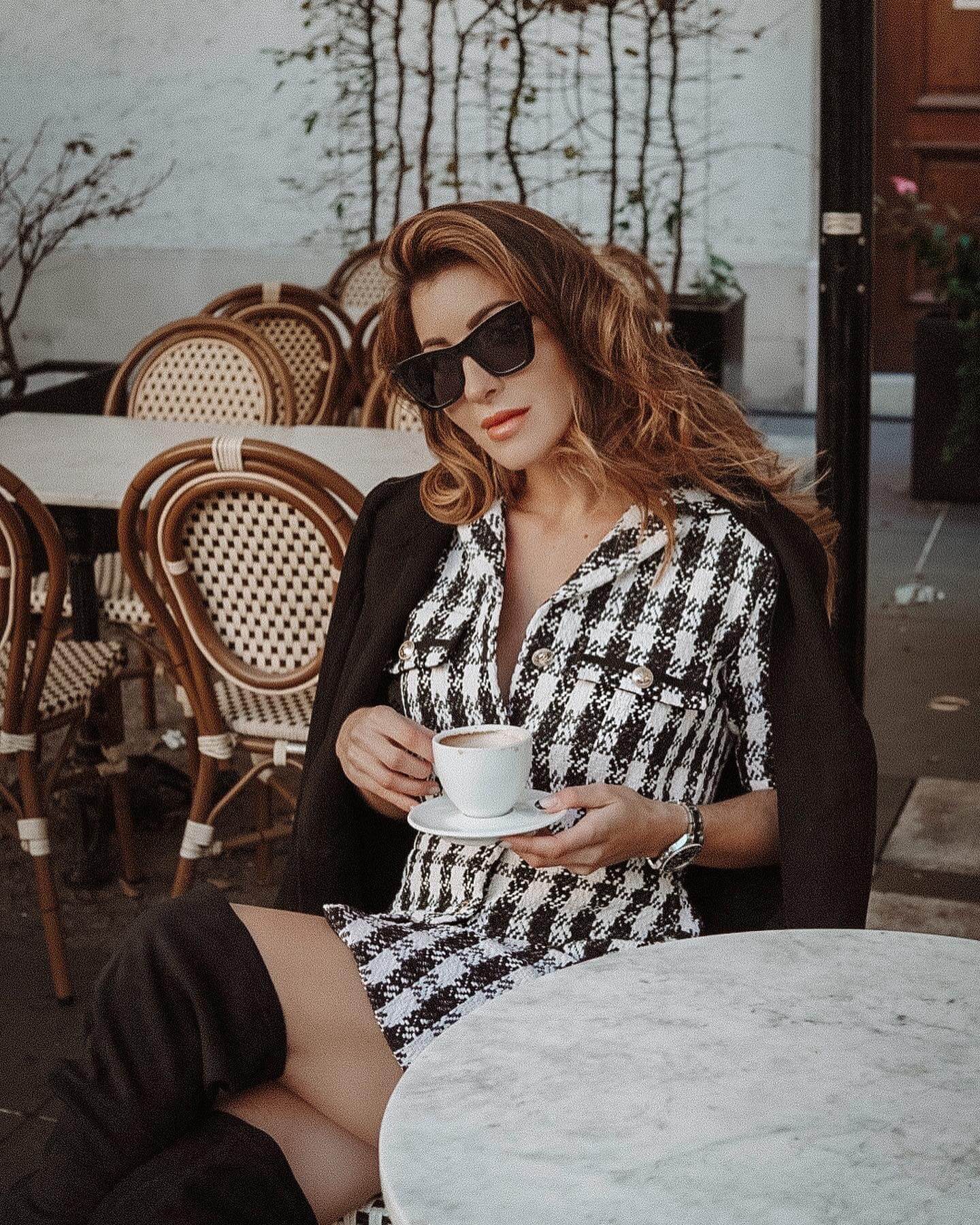 But, last week, I paired this dress with some black suede over-the-knee boots, my Chanel mini flap bag & a suede light-weight jacket. For me, this is such an easy look for a Fall day. It's easy, light, stylish & makes me feel like a million bucks. On this particular day, I met one of my fellow blogger friends here in Luxembourg.
We went to Cafe des Capucins here in Luxembourg city center. It's cozy bar/café that is lovely to sip a tea or drink a glass of wine outside on their massive outdoor space.
Ever since moving to Luxembourg, it's taken me some time to meet people, but I'm happy to say, I've finally made a few wonderful friends. I'm excited to share more from my journey as a Los Angeles girl living in Luxembourg.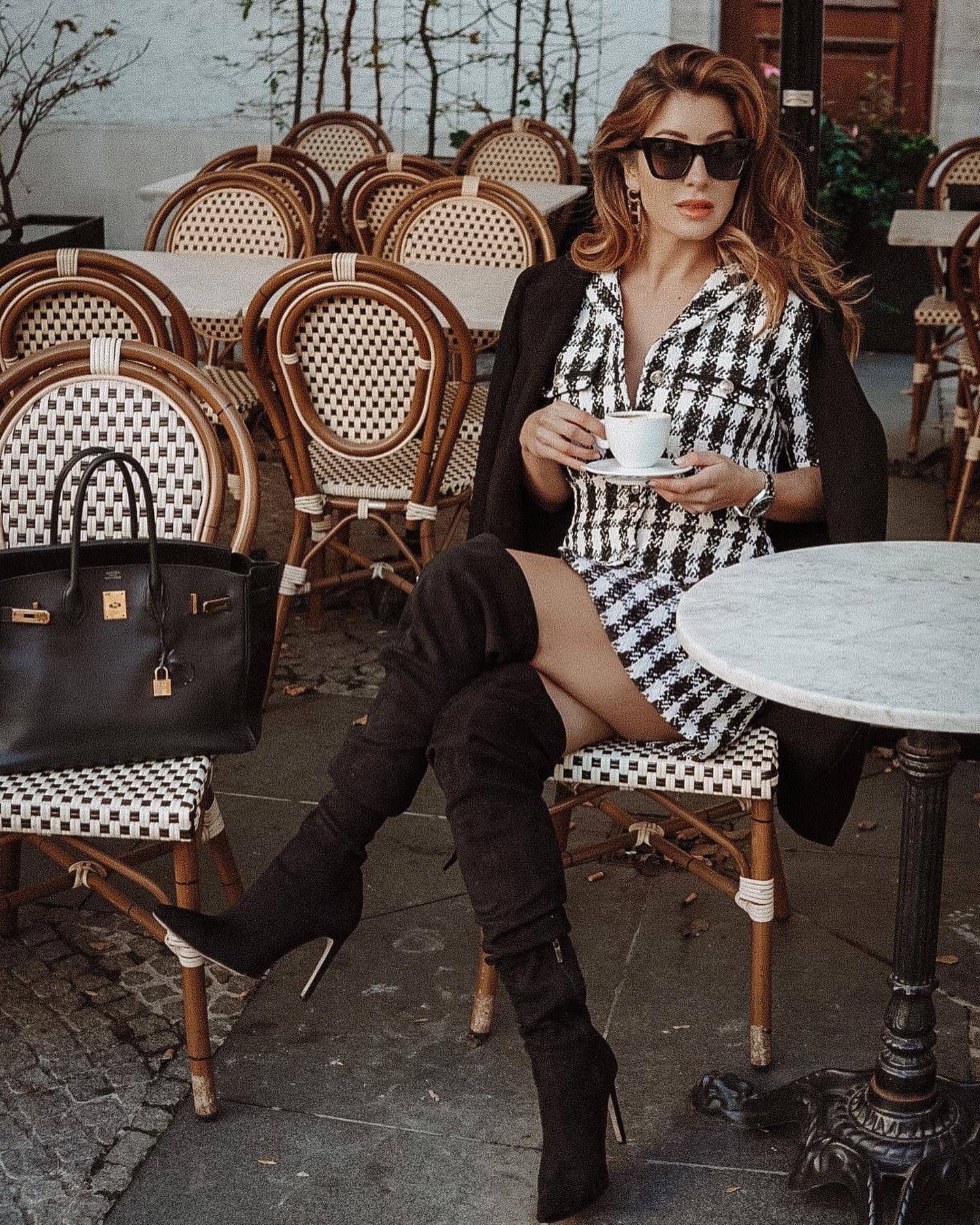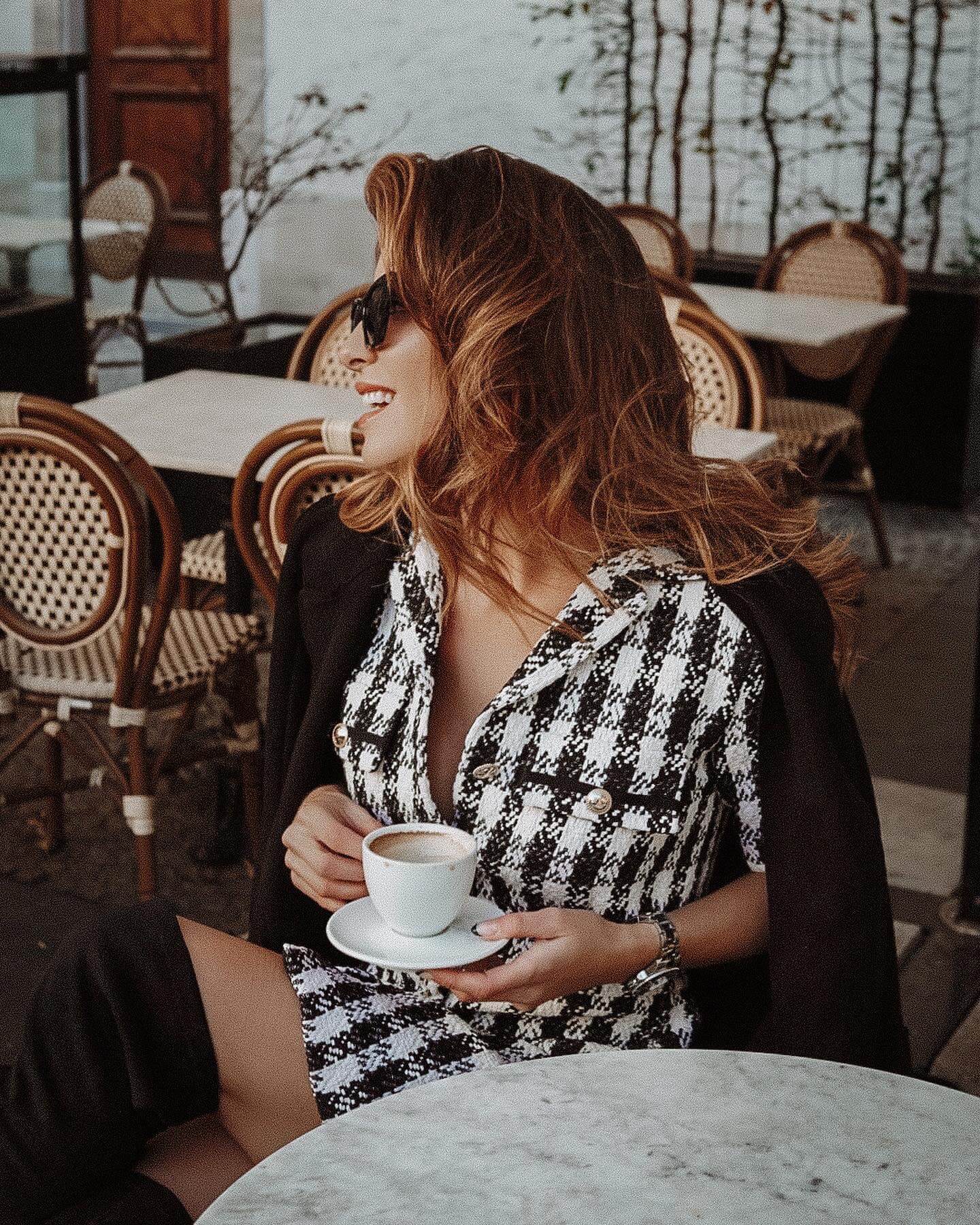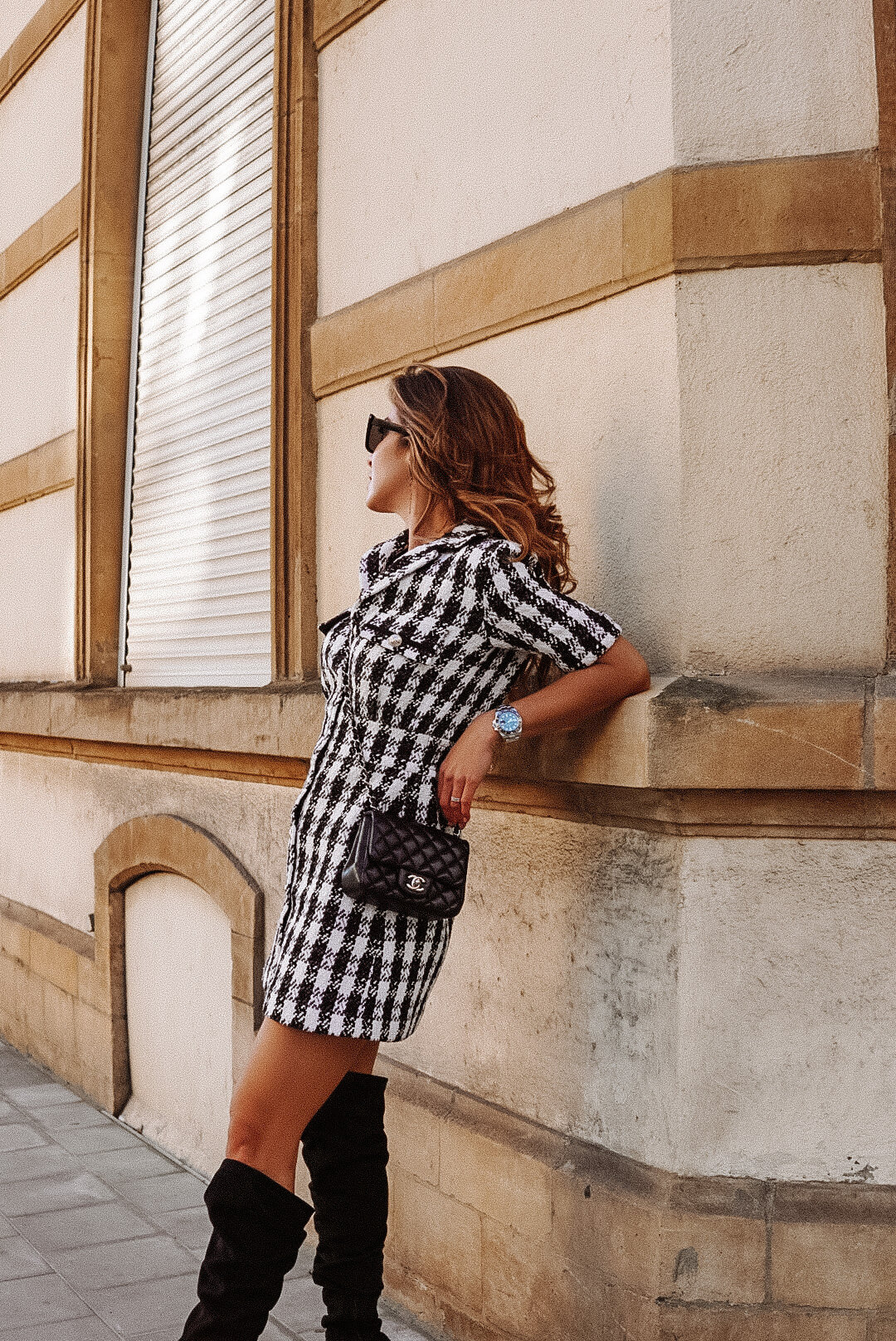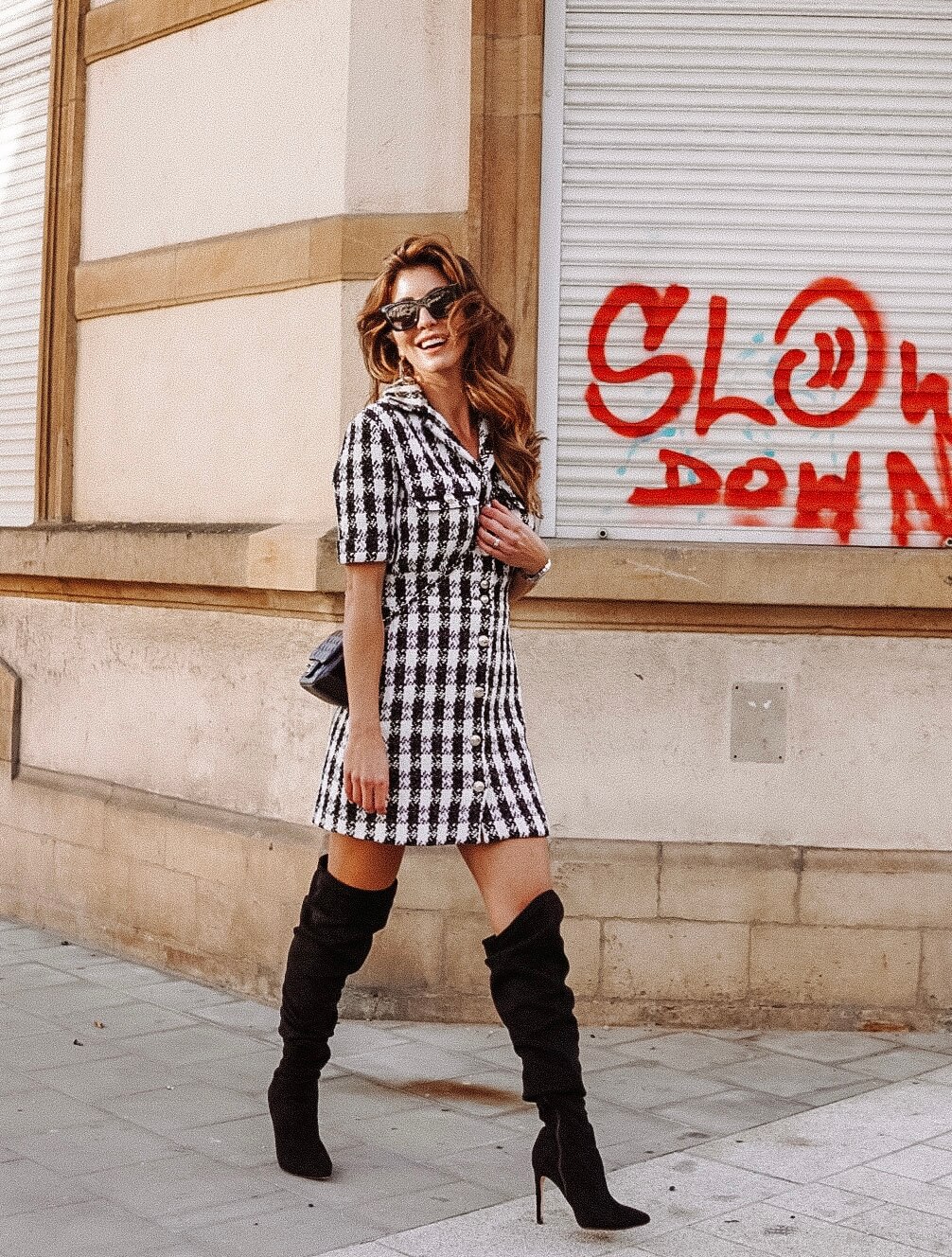 Houndstooth Tweed style dress: Maje Paris
Boots:
Earrings & Mini Flap Bag: Chanel
Jacket & Sunnnies: Zara