Coming back to L.A has been such a trip! I landed from Mexico (post coming soon) and the first day back I was lucky enough to spend the day at Hollywood & Highland. Living in L.A, I don't venture out too much (thanks traffic!) but I took the risk to drive to Hollywood (it wasn't too bad, really!) to have lunch with some of my blogger babes and had a dad of getting glam and grubbing out. Hollywood & Highland was generous to offer us a fun-filled day with lunch, shopping and a little bit of bowling! P.S I won in bowling. I was shocked. I swear I don't have a weird bowling talent…
We started off with some ramen from JINYA and then had a scrumptious dessert, an assortment of delectable waffles with various toppings. These waffles were NO JOKE. I mean, take a look: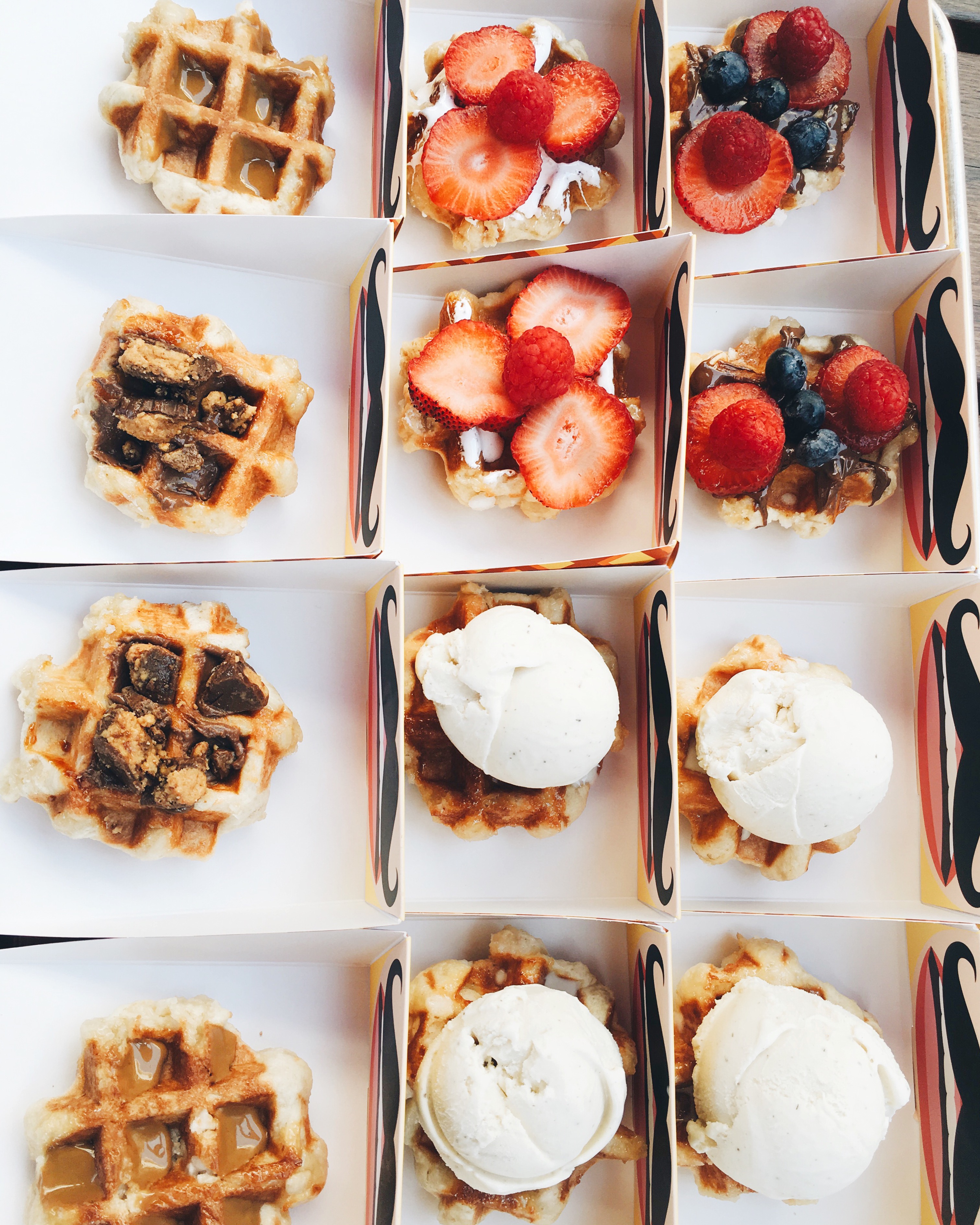 We then went to Chilli Beans sunglasses and I scored a super sweet pair. The sunglasses I chose these white round-framed sunnies that are kind of a mix between Harry Potter and John Lennon. I wouldn't normally have chosen such an intense pair (you'll see how unique they are in the photos below) but for some reason, they just called to me. I am totally digging them!
The day followed with a quick trip to MAC Cosmetics where did they a demo on how to get dewy healthy skin and how to apply flawless foundation. I learned a few very interesting things and I will share them with you.
When using a foundation brush, if you can see the strokes on your face, you're applying too hard.
Take your time with your skincare regimen. Massage your product onto for your face and always stroke upward when applying creams to your neck.
Flawless makeup starts with flawless skin. Take care of your skin so that you won't need to wear too much makeup and when you do, it's seamless.
Last but not least, the day ended with some bowling at Lucky Strike. We drank, took silly pictures, and bowled. It was super fun seeing everyone's bowling names (mine was Darth Vader) and how excited or mad people get if they get a strike or a gutter ball. I love this bowling alley because on some nights they have live music, it's a chic and modern bowling alley with great drinks, great vibes, and great food!
So thank you Hollywood & Highland and Jenny from Good, Bad & Fab for such a lovely day.
I wore a suede mini dress in my favorite tone (aside from black); tan. I love neutral hues and this suede mini dress is literally the comfortable article of clothing I own (in dress form). It's soft, sleek and super stylish. I paired it with a similar tone heeled cap-toe shoe to create a sleek look. For a little bit of fun, I added a black and white structured bag and of course, my wild sunnies that I just got at Chilli Beans.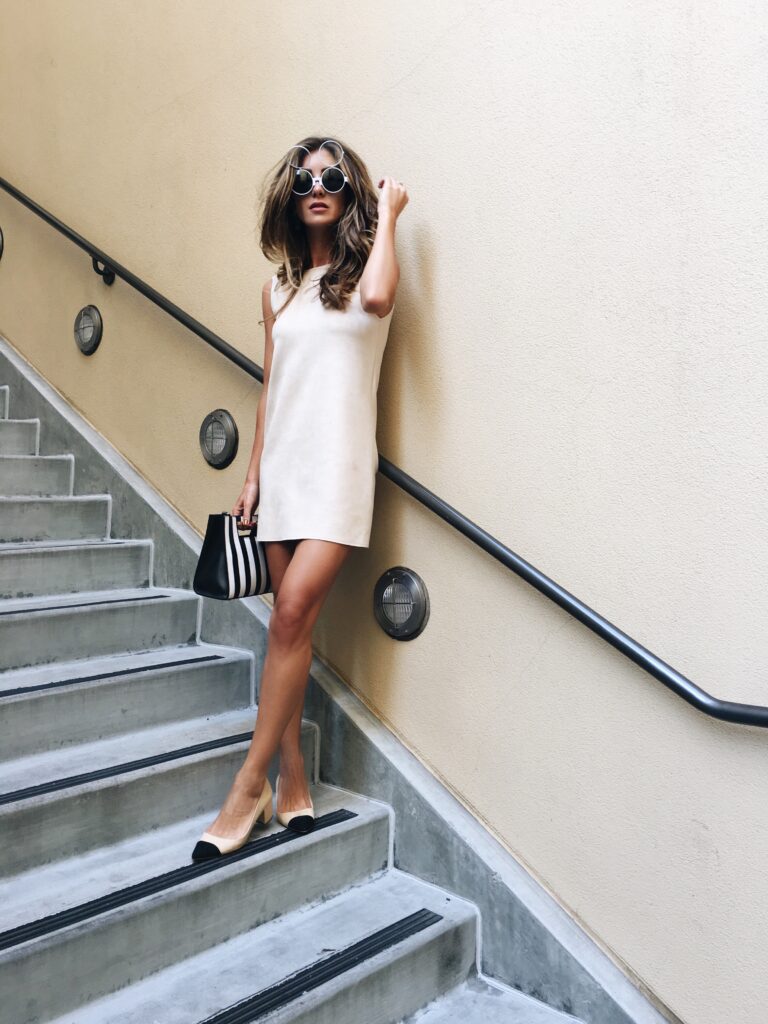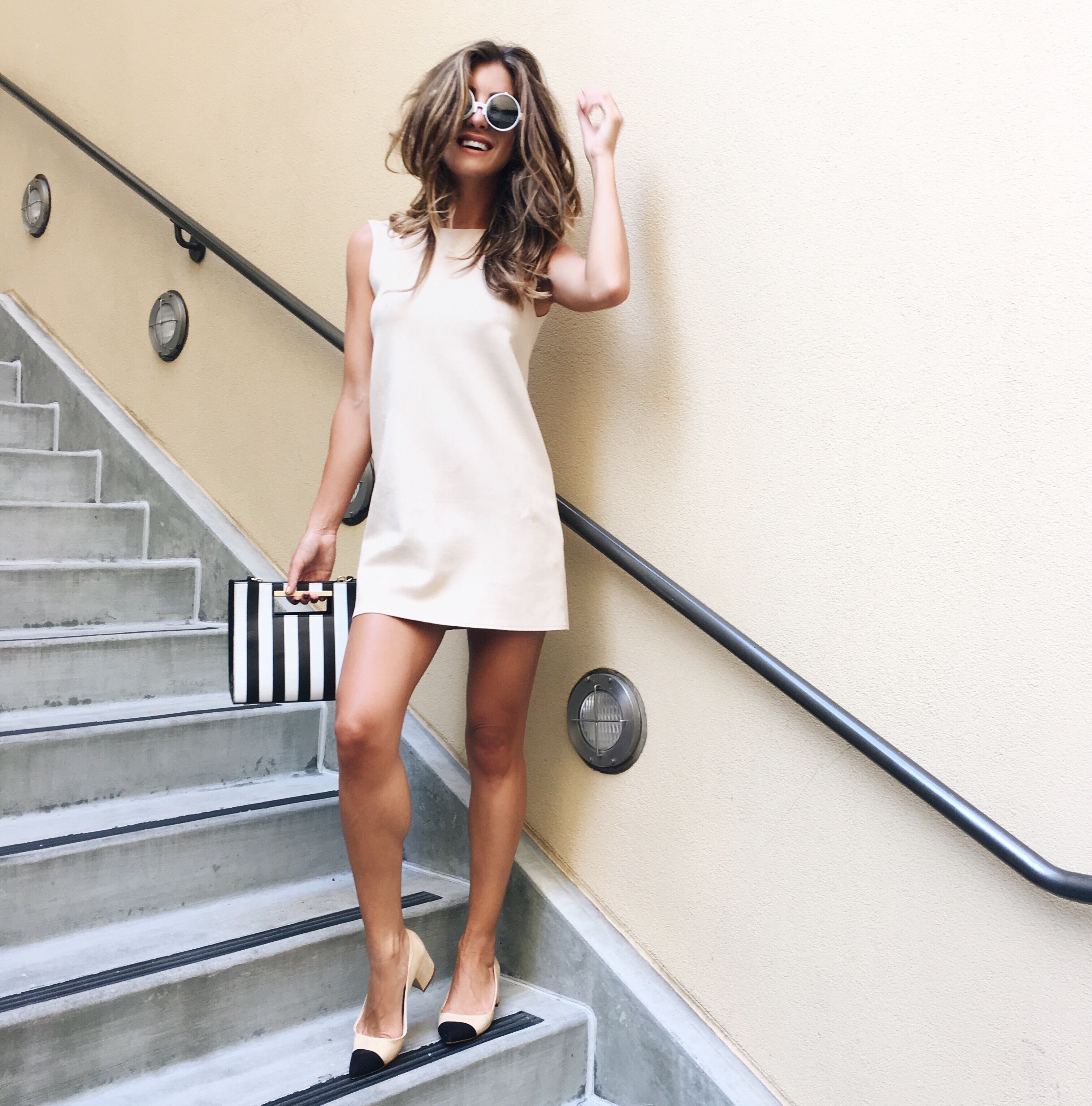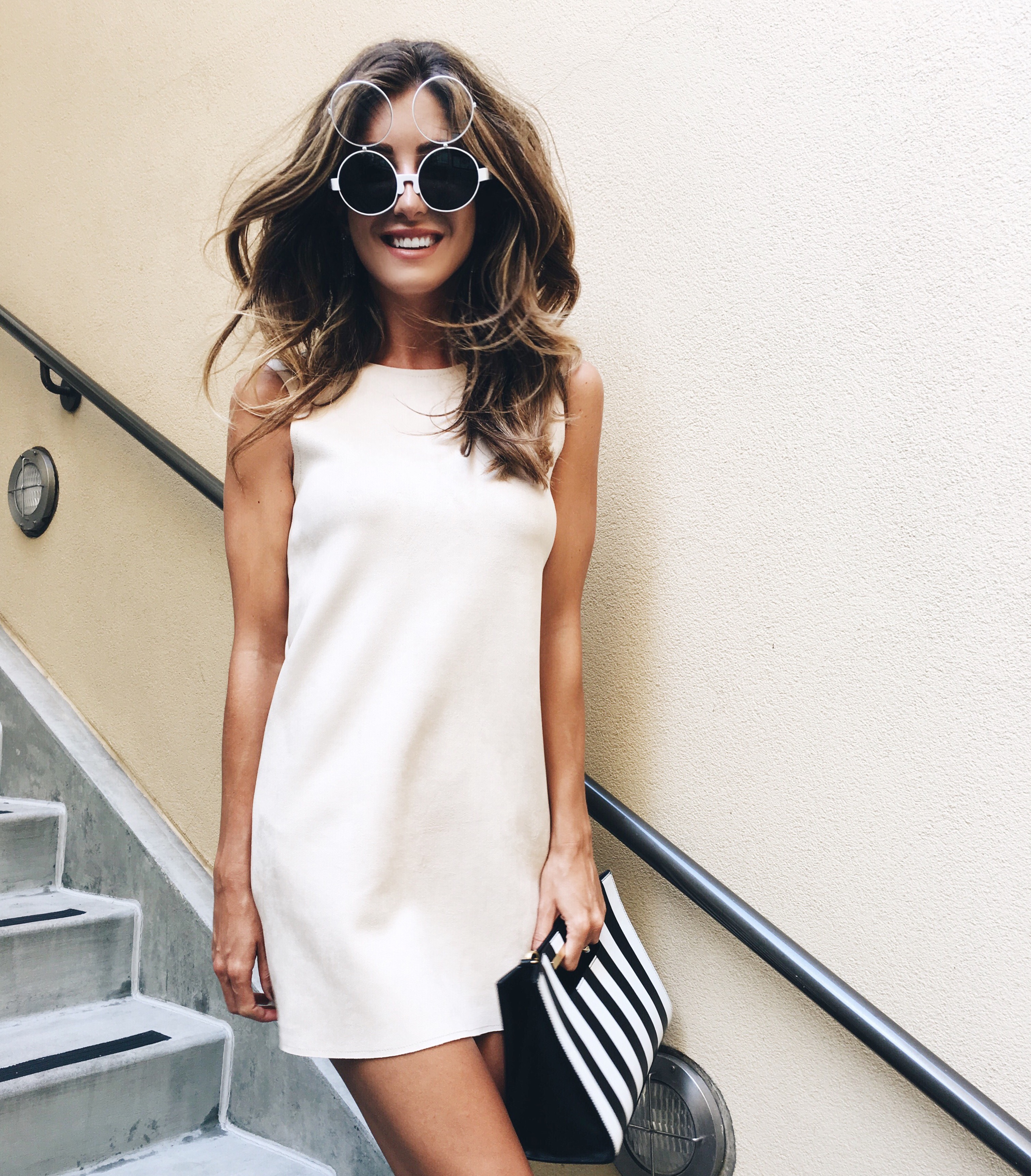 Sunnies: c/o Chilli Beans, Striped Bag: c/o: FLYNN, Suede Mini Dress + Colorblock Flats: Zara