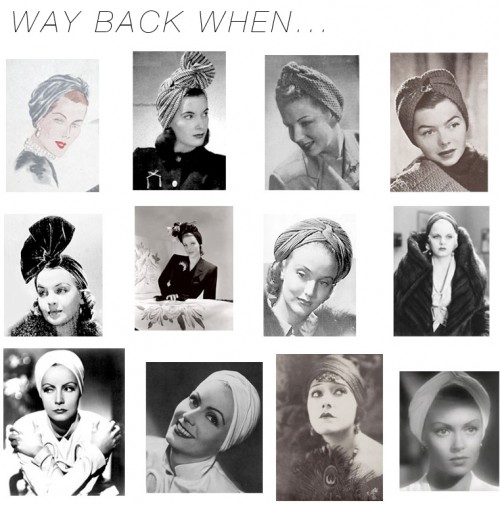 I'm not going to lie, the previews for Sex & The City 2 really inspired me to look into turbans. At first, I laughed at the idea of wearing this trend, but then I did some research.
Turbans are popular in the Middle East, Africa, India, Central & South Asia, and Morocco, even today. They are a staple in culture and are not exactly worn to make a fashion statement.
Fashion is influenced by many factors, and cultures are definitely a major inspiration.
What makes turbans, also known as head wraps, so trendy? Well..
Prada showed them on the runway in 2007, and ever since then, many celebrities have taken the headwrap and added it to their own personal style. Kate Moss and Ashley Olsen are just a few examples. Rag & Bone and Yigal Azrouël showed them for their 2010 resort runway collection. Also this summer, with the hype of Sex and The City 2, and peeks of turban's on the runways (for FALL 10′ too), they are ready to be part of your wardrobe.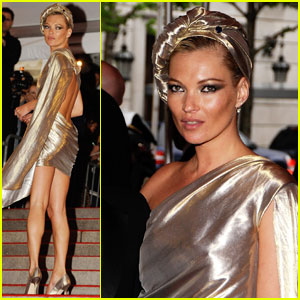 Wearing a turban adds an unexpected pop of color and volume to any outfit, no matter how bland it may be. But of course…a turban should be more or less, the centerpiece and not clash with your complete look.
The first set of turbans or "turbands" (non full-coverage), are from GoldSaturn. They range from $26-$32 and come in fun and fresh prints and subtle styles. These are probably easier to wear for the not-so-fashion forward. They are more in the form of a thick headband so you won't actually feel like you're wearing a turban making those who mentally are afraid, more at ease.
Here are a select few of my personal favorites: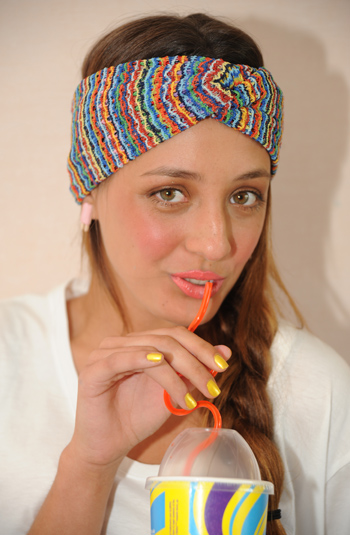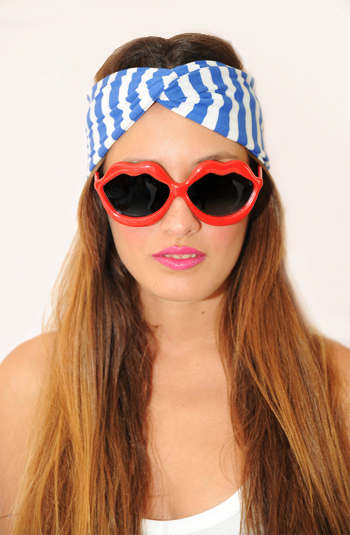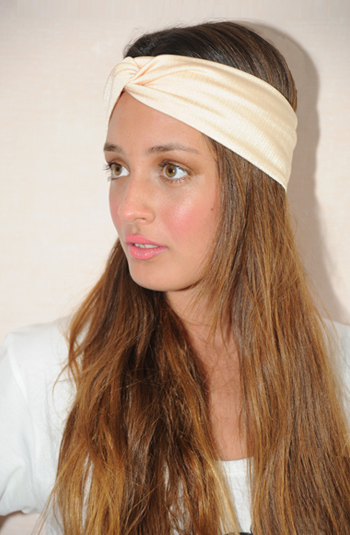 TIP: Make sure your turban/turband is the center of your look.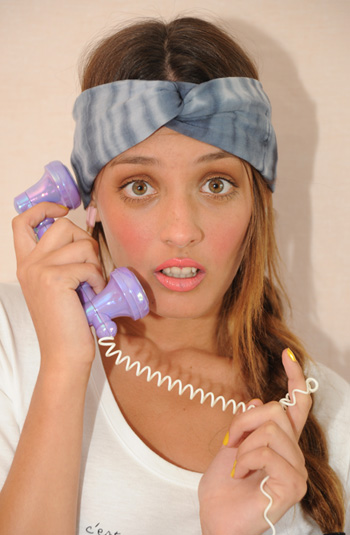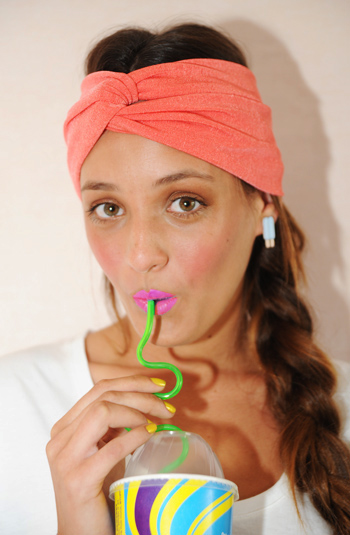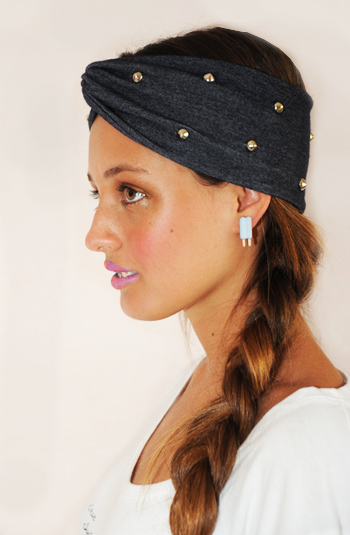 TIP: Don't be afraid to go BOLD!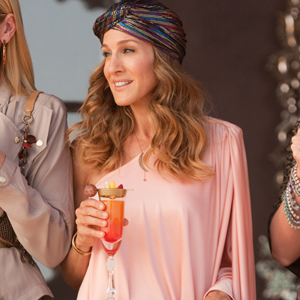 Although turbans are usually scarves tied up, twisted, rolled and knotted, without patience achieving a perfect turban look can extremely agitating.
1. Find a long piece of fabric that you like that can be the turban or head wrap. Make sure the piece of fabric is at least 3 feet long and 1 foot wide. You can use the scissors to trim the fabric if it ends up too long.
2. Lay the fabric down on a flat surface. Roll it inward lengthwise.
3. Pick up the fabric and begin to wrap one side of it around your head, moving diagonally. Hold the other end in place with your other hand.
4. Roll out the fabric so it begins to flatten out with no creases and lays flat on your head. You have just completed the first wrap of the turban. Next, twist the fabric, and move it down around the forehead to create a bump or ridge.
5. Repeat this steps over and over, moving up on your head until you have run out of fabric. At this point, take the small remaining pieces and tuck them under the top of the turban or head wrap. It should rest securely and tightly. Secure it even further with bobby pins.
Thanks to:(e-how.com)
Full coverage turbans are a lot scarier to pull of, but with the right one, it's easy. All you have to do is find a style that fits you best. Pick a color that suits you and then…just take a deep breath.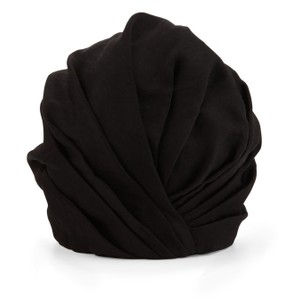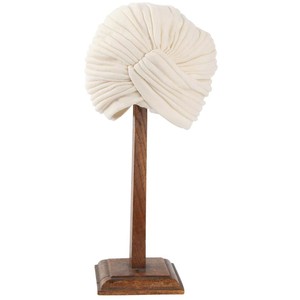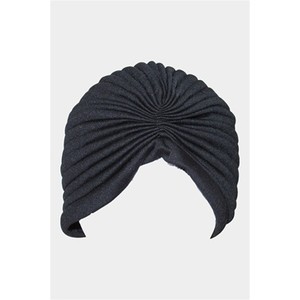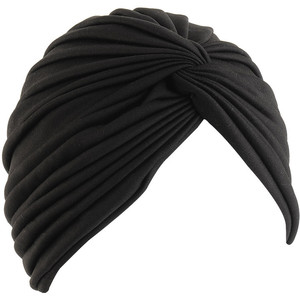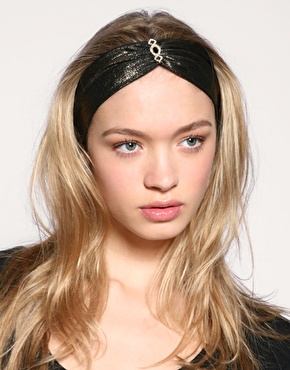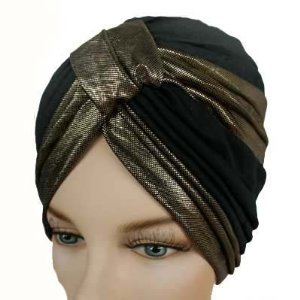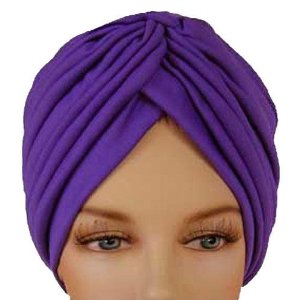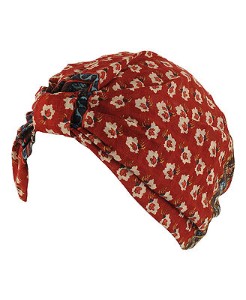 There are so many styles of turbans, it's hard to show the true glory of sporting a turban, but these are just a few pieces that I was able to find ONLINE. Of course, scouring different boutiques is the best way to get a true understand of how to find the perfect turban for you.
A great way to find to find full covered turbans are at your local beauty stores, and they range from $7-$12 for solid jersey, and $20+ for designed or embellished turbans. Nothing beats that!
Thoughts?
Deniz