I'll admit it, I don"t know how to curl hair with a straightener. But thankfully, my lovely hairdresser Roberto does. I hope this hair tutorial helps you all as much as it helped me. I'm grateful to him for allowing me to film him creating this amazing curls with a hair straightener. This procedure for me is truly a talent and I definitely am happy that I've learned something as well.
This technique is definitely tricky & I'm glad that Roberto was able to do this procedure nice & slow in order to display the proper way to create gorgeous curls with a straightener. Please watch & enjoy and of course, let me know if you will try this hair tutorial yourself. You can also see a similar 70's style curls video on my Youtube here.
However, I am so excited to announce a chapter of Le Fashion Monster by Deniz Selin; I've relaunched my YouTube! This has truly been a remarkable year with a whole new website & a new channel, it's definitely the right way to make the most of this wild year. I was super worried to relaunch but thanks to all of your support on my other social media platforms, I felt the confidence to move forward. Words of affirmation are super important to me and you all have me feel so grateful, so THANK YOU.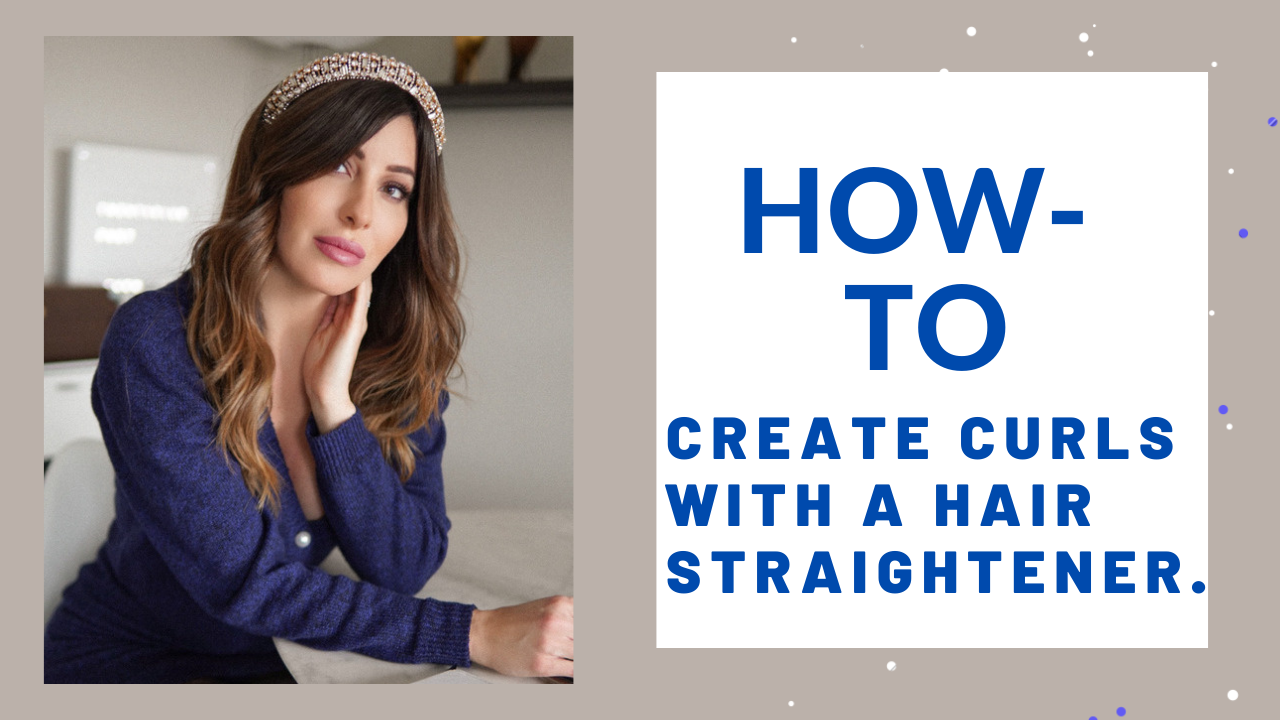 I do hope ya'll enjoy the upcoming content and please let me know in comments below what types of content you'd like to see on my channel! I know hair tutorials are always a go-to, I will definitely not stop with those 🙂 Oh, and don't forget to subscribe.