What a week! My laptop screen decided to fail on me, sooooo, I haven't had the chance to blog much! If you've been following along on Instagram, then you know I've been making up for it there! I'm so excited to share so many projects with you that are up and coming but in the meantime, today's outfit is including one of my favorite trends; FRINGE! It's so fun to just dance around and twirl in fringe, it makes me feel like a total girly-girl!
Another trend I love and wanted to mix together was a chunky turtleneck. I'm such a sucker for Fall fashion and I think turtlenecks are so sexy! They're not typically sexy, but they have some sort of sexy elegance that is timeless. Adding different textures like the pvc fringe give it a modern and funky twist.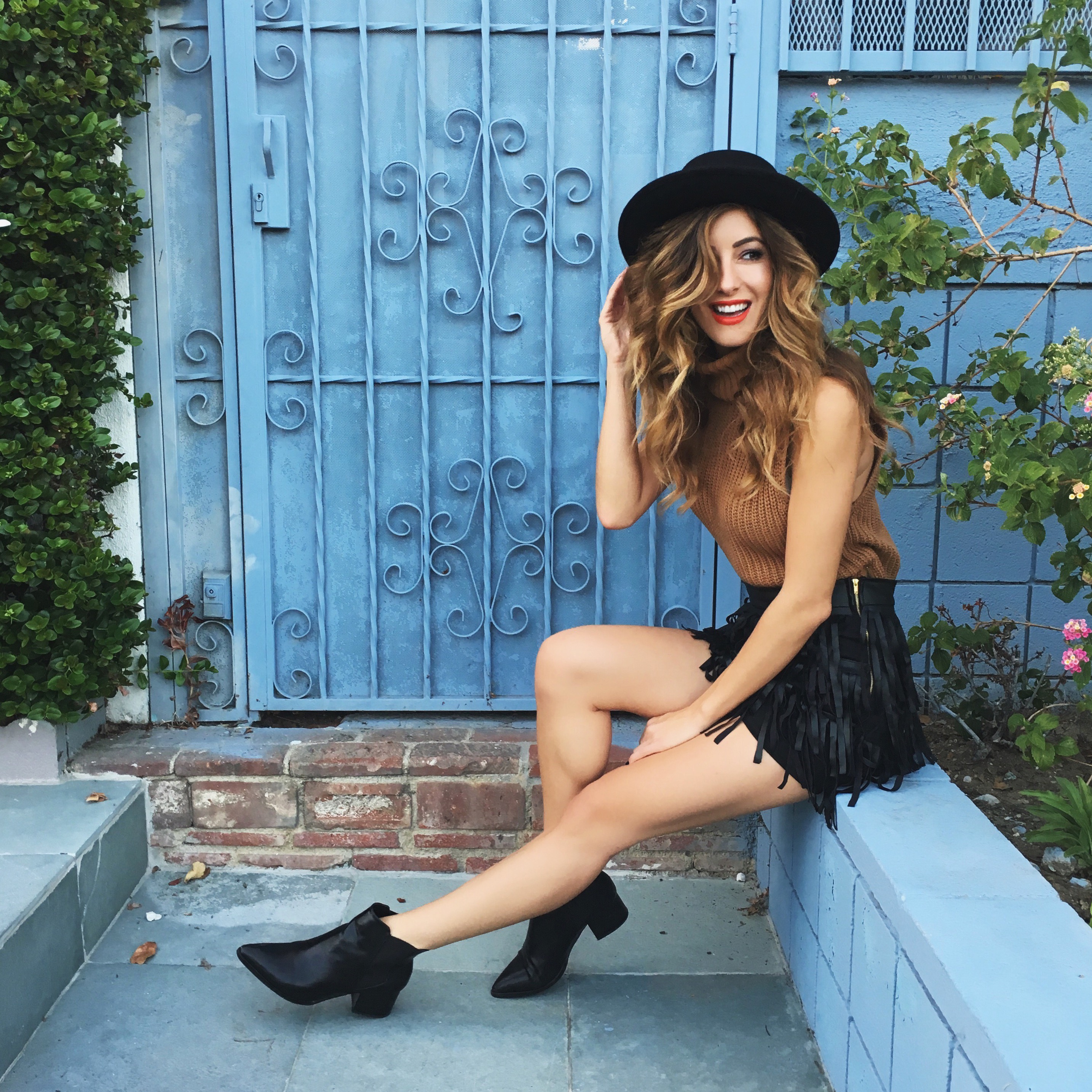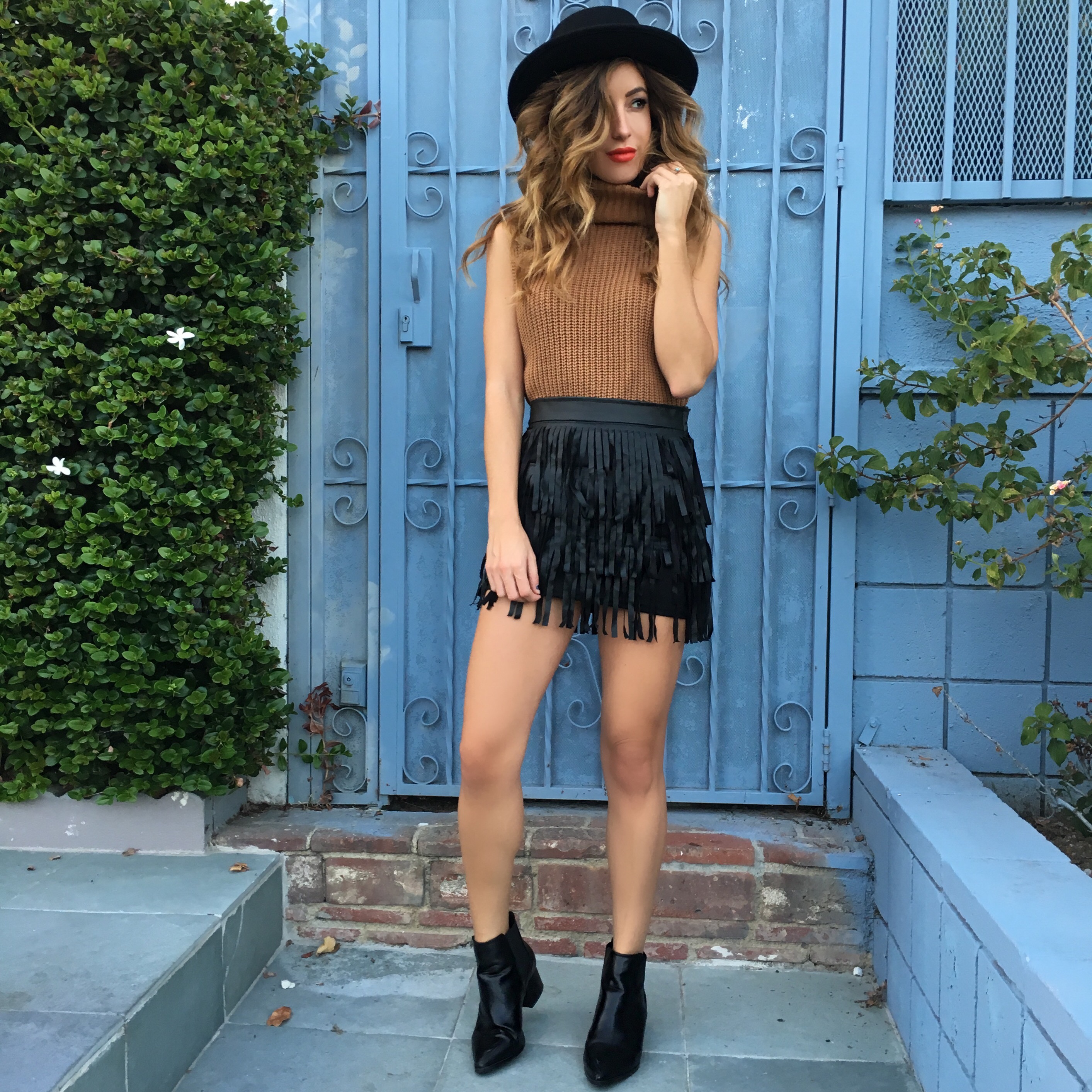 "Kelys" boots: c/o JustFab (get them here), Fringe Mini Skirt: c/o Private Cartel (get it here), Turtleneck + Hat: Forever 21 (get them here & here).
-SHOP THE POST + MORE-