It's another seventies inspired post! Today's seventies staple: the flared jean! I love my skinny jeans, I like my boyfriend jeans, but sometime's it's nice to rock a good flare! Flared jeans are come-and-go constantly, but now with the seventies as a major trend for Fall, it's the perfect time to invest in a pair. These braided waist flared jeans are from JustFab and they fit absolutely uh—maziiinnngggg!
I have a small booty, but these actually add a nice lift making it look like I have some junk in the trunk! Imagine a mini-butt lift. I paired these flare jeans with a sleeveless turtleneck top and a large bag. I was ready to shake, shake, shake, shake my booty!
These photos were also shot zee super talented Joe Venuto
FUN FACT: Disco is one of my guilty musical pleasures.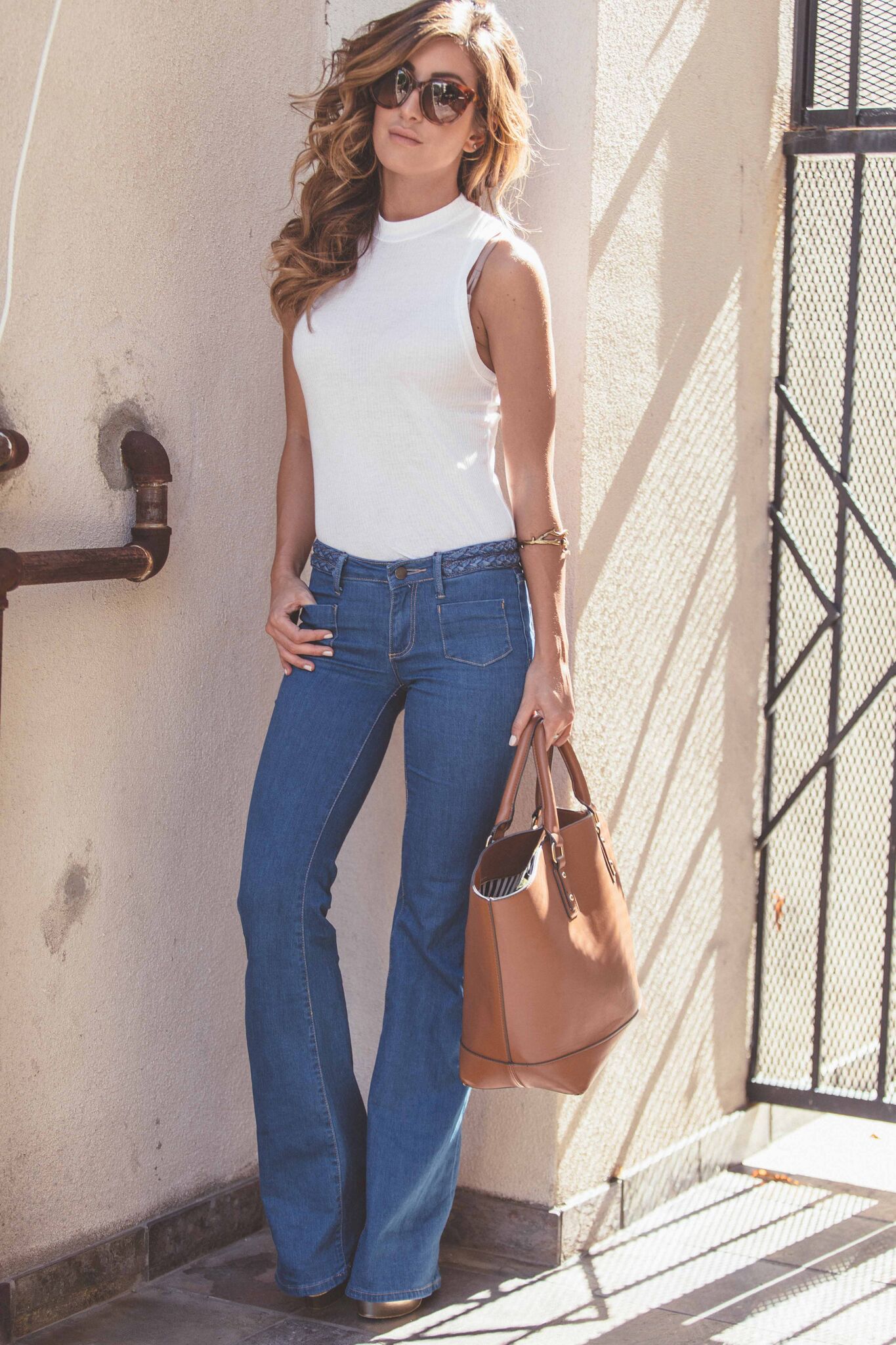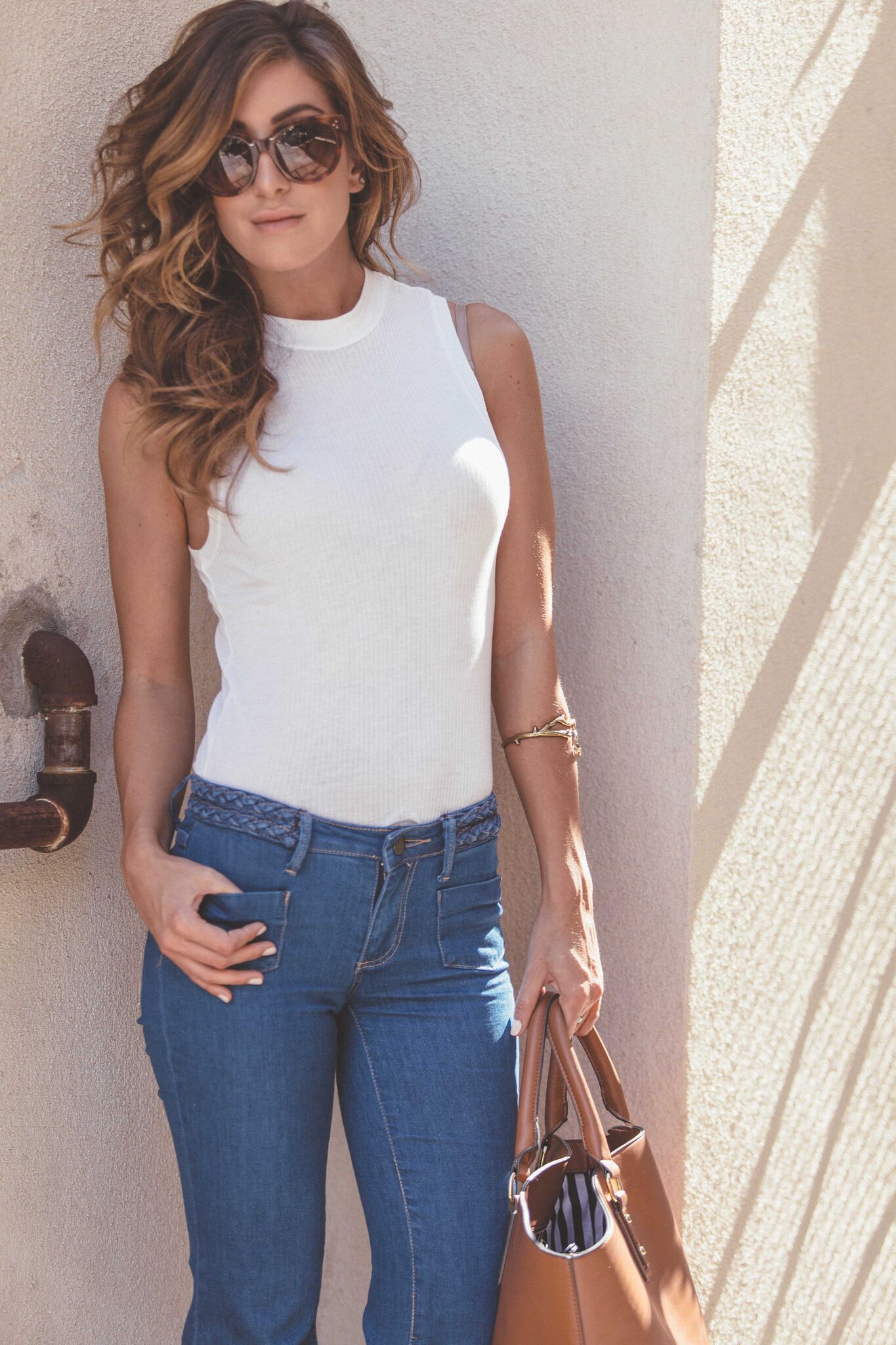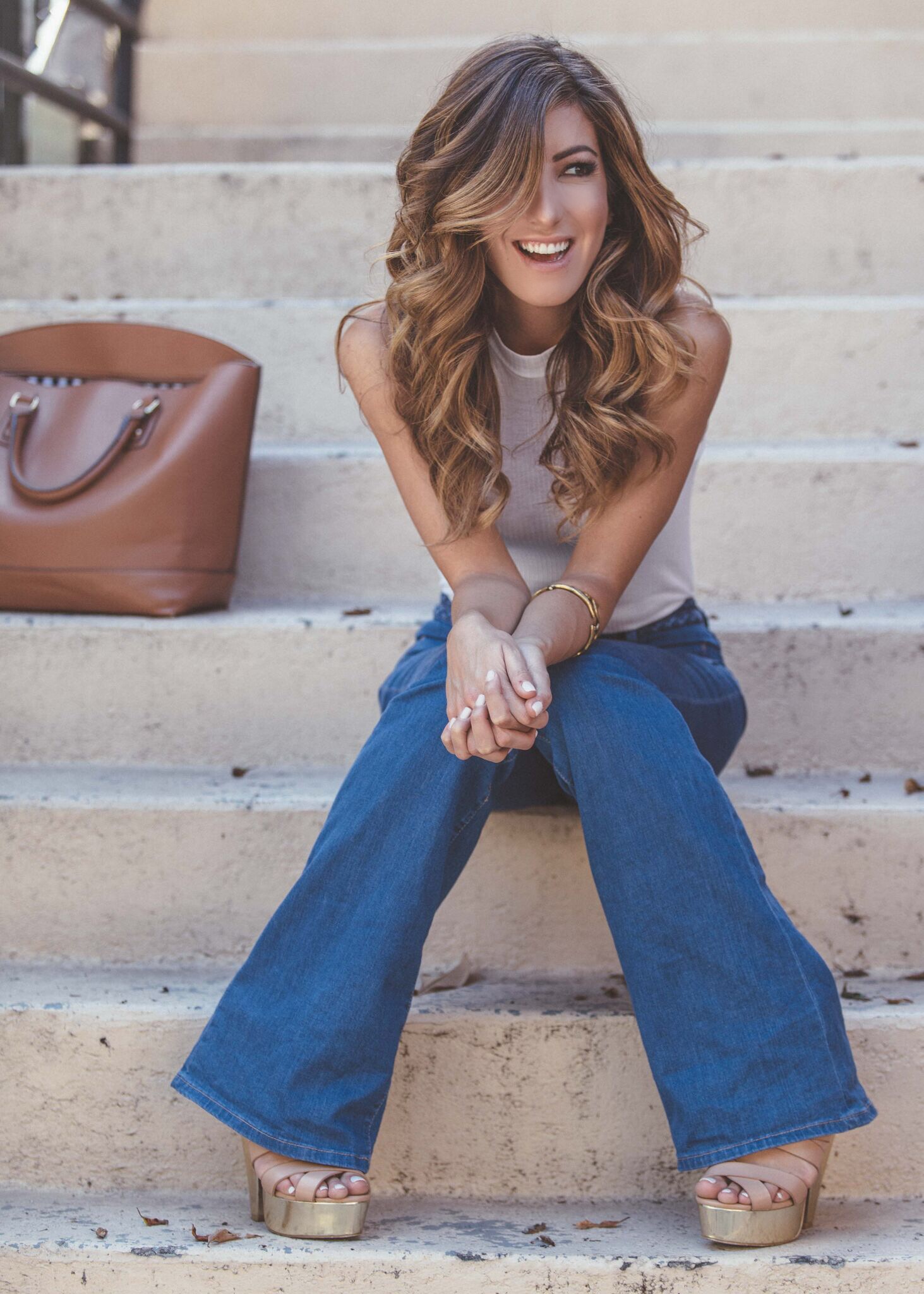 Braided Flare Jeans: JustFab (get them here), Ribber Sleeveless Tank: H&M