Happy Monday!
I've been sporting a lot of pants and denim lately so I wanted to take it up a notch and show off my stems. I had a lovely brunch with some of my girls and considering the summer weather we are having lately, I decided to rock this watercolor floral mini dress. It's super sexy but not in an overpowering way and I love that print is not too bold.
I love this dress because it fits perfectly and isn't body con. Also, its super soft! ANYTHING that feels good I can't complain about. I'm a sucker for soft fabrics and pretty light prints. What would be fun to do with this dress is take it somewhere exotic…so, who is down to go Cabo with me? Anyone? ANYONE?
This floral mini dress is from my online store, Private Cartel, and I'm offering you 10% discount with the coupon code LFM10!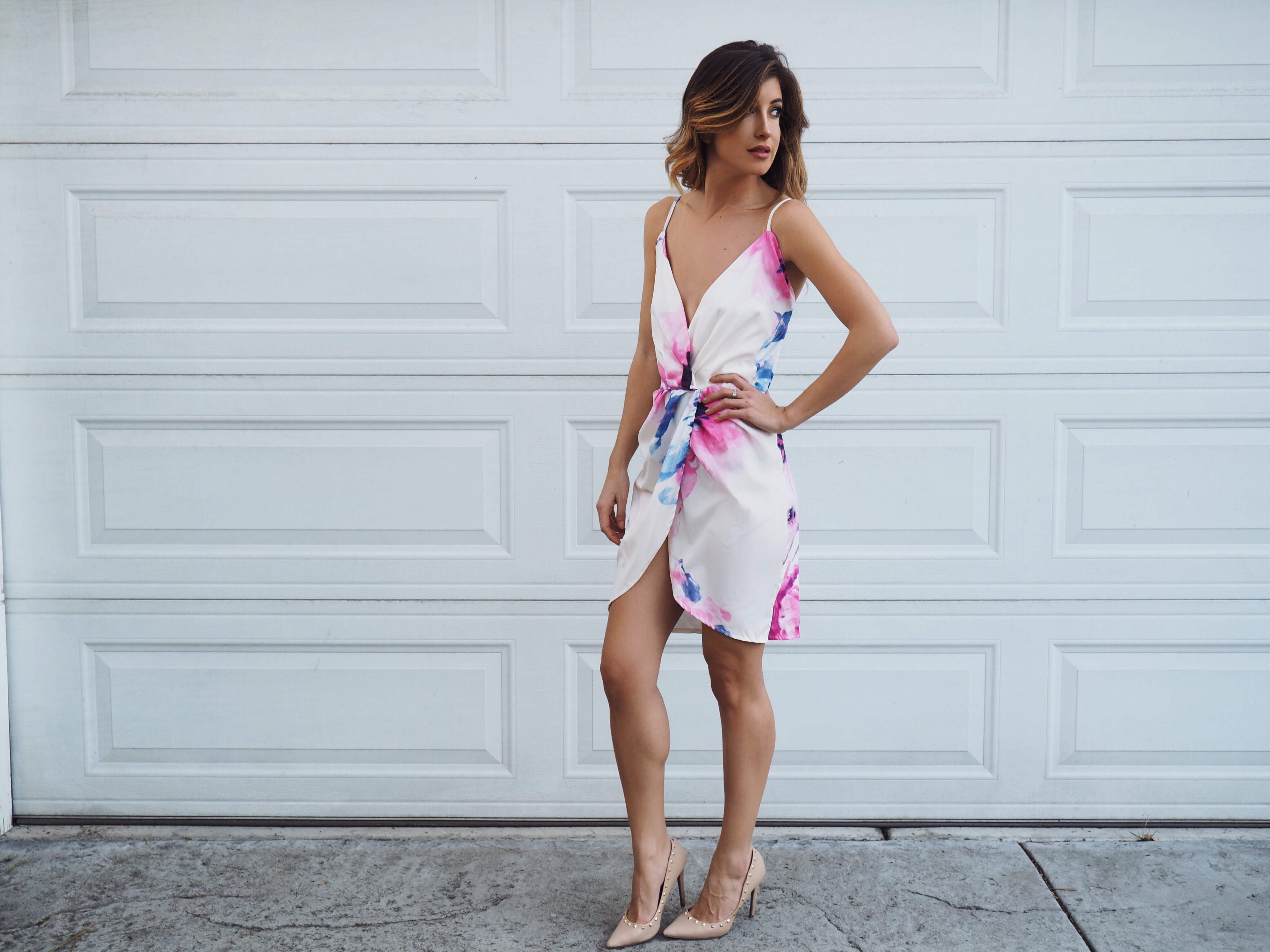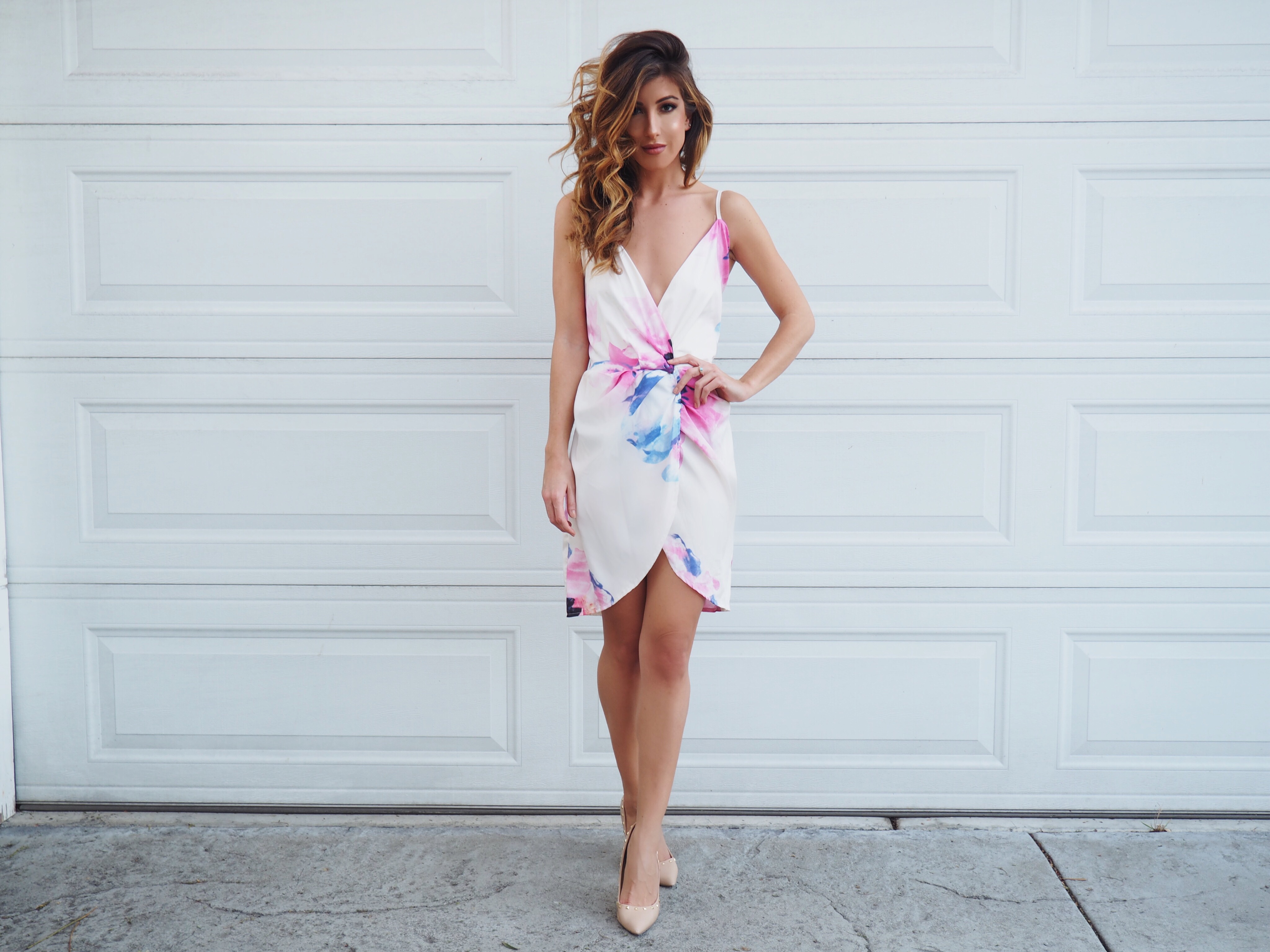 Watercolor Floral Mini Dress: c/o Private Cartel, Nude Pumps: c/o JustFab