Hello my loves! From now on when I wear an item more than 3 times I will be doing a poll to find out which look is your favorite based on that one item. This time I wore these ShoeMint Blush Suede "Edith" platform three times. Each look was unique with kept with the color scheme; blush tones. For the same shoe, that's not sold out online, these Steve Madden "Viktoree" are available.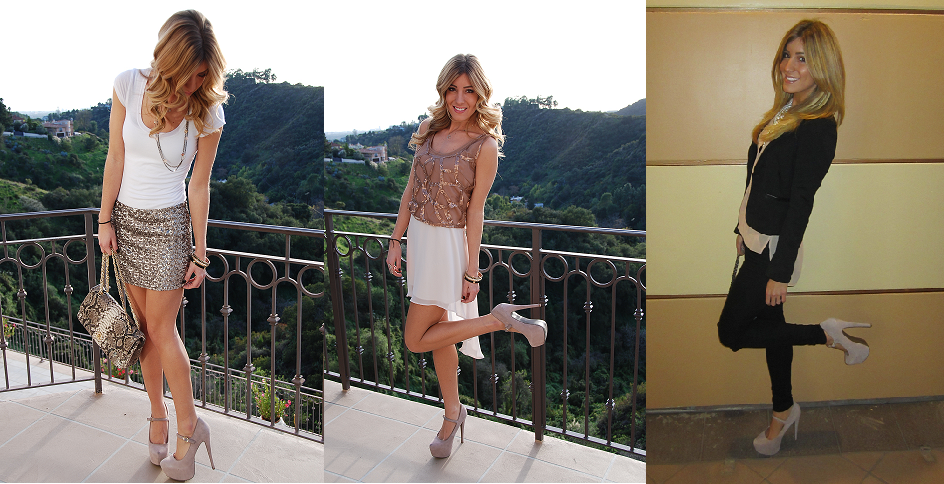 (You can click on the image to make it bigger):
[polldaddy poll=5841546]
Thanks for voting! You will definitely be seeing more of the shoe too!