Yes, you CAN dress exceptionally well on a budget.
Yes, you CAN look like a million dollars without spending a million.
Yes, you CAN.
YES.
YOU.
CAN.
You don't need to show off your designer print items to prove you can dress.
Buying solely designer doesn't make you stylish, it makes you a label-whore.
Trust me, nobody wants to be a label whore, it only mean you're so desperate and uncreative to concoct a decent outfit that you have to sacrifice your lifestyle for a Gucci shirt.
You don't have to paint yourself Louis Vuitton because women don't stare at the labels on your clothes.
Sure, there are a few KEY staples where having a brand is worth it;
A wallet.
A watch.
Sunglasses/Ophthalmic Eyewear
Dress Shoes.
A nice suit.
A nice coat/pea coat.
Thanks to GQ and Le Fashion Monster (me), we have some great tips on how to dress on a budget.
Don't be scared, it's helpful.
Everything I advise will be in Italic, just so you know where credit is given.
Let's get crackin'.
1. Taste is more important than money.
This is true. You can millions, but look penniless, or cheap. If you haven't figured out your taste, you can learn it. Just take a look around you, read into men's fashion and find out what NOT to wear.
Also, taste is key to fashion. Because, let's face it. Ed Hardy is pricey for a T-shirt, but when you wear it, you look like douchebag…(I have to stress all the ANTI-Christian Audigier. I plan to save mankind single handedly from this plague).
2. That's not to say you shouldn't invest in your clothes. But men with real style know when to splurge—and where to save.
KNOW what to invest in. I stated a few key pieces that you SHOULD splurge on. All things I stated above is what my girlfriends and peers NOTICE that is "expensive". We don't know who makes your button-up…we just know if it looks good or not. So don't splurge on a stupid T-shirt, buy your woman a great dinner ;).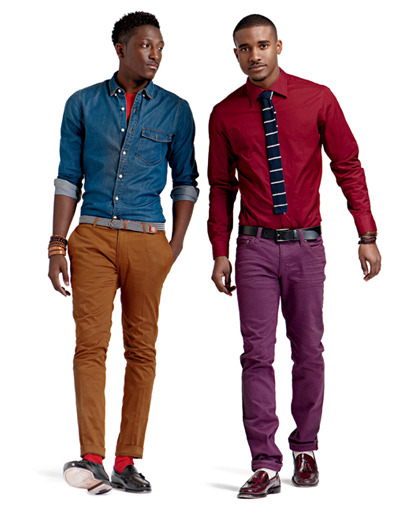 3. Start at the best of the low-cost, high-style stores.
Big-name shops like H&M, J.Crew, and Uniqlo have never been so packed with legitimately cool stuff for men. But remember: Wear these labels your way; it's all about how you mix, match, and style the clothes.
I personally love H & M and J.Crew, they have affordable yet stylish on-trend clothes. Don't EVER buy COMPLETE outfits. It's never chic to wear ALL one brand…it looks…cheap.
Take a H & M button-down, add some J.Crew pants, and a McQueen pea coat. Easy as, 1,2,3. It's all about variety.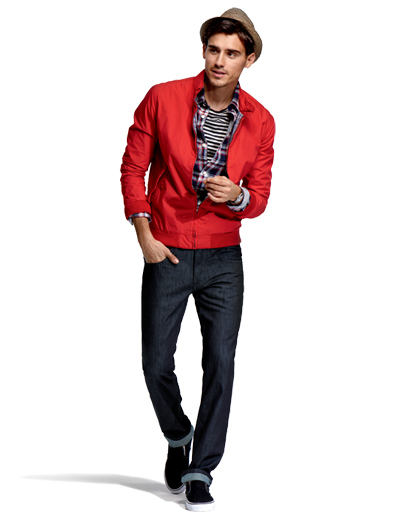 What Each of the Big Brands Does Best
Each name is a LINK to the site. Check them out!
UniqloSlim-cut cotton suits and jackets; cashmere and merino wool sweaters in every imaginable color.
J.CrewPlaid, chambray, and denim shirts. (Think weekend, not work.) Preppy American suits, updated for the cool guy.
H&MTapered dress shirts and smart suits for the office.
TopmanFor the young and trendy at heart, with a constantly replenished stock.
On Model: Hat, $25, by Gap. Jacket, $35, by H&M. Plaid Shirt, $30, by Uniqlo. T-shirt, $24, by Topman. Jeans, $60, by DKNY Jeans. Sneakers, $42, by Vans. Watch, $95, by Kenneth Cole New York.
4. Beware the sample sale.

Yeah, these fashion-showroom free-for-alls are a great place to spy pretty women half undressed. But if you buy some high-fashion leftover at 70 percent off and you never end up wearing it, you're not actually saving money. You're wasting it.
Even if something is on sale or is dirt cheap for the brand, if you're not going to wear it…don't bother. Don't let that label-whore in you come out. As I stated before, save that cash and take your lady out.
5. Speaking of sales, learn to navigate the outlet mall.

If you follow the money, it's clear that more shoppers than ever have become hip to the factory-outlet mall. At the end of 2009, U.S. outlet sales totaled $20 billion.
To figure out how to snap up the killer deals, GQ's senior fashion editor, Lisa Cohen, and I drove to Woodbury Common in upstate New York and raided Bottega Veneta, Gucci, John Varvatos, and Lacoste. At Calvin Klein, we found walls of serviceable jackets and pants; you could pick any combo for $388. That's fine if you need a suit on the cheap, but it's not the same as scoring a deal on the black-label stuff that they show on the runway.
We had better luck at Ralph Lauren, where we turned up a selection of marked-down Purple Label. That's the stuff that goes for sky-high prices back on Madison Avenue. Here's how to navigate this tricky terrain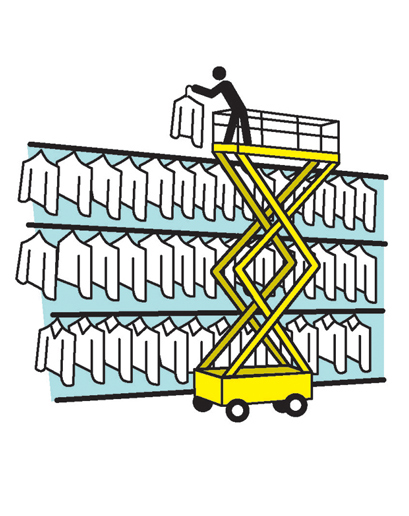 Focus on accessories.
They always fit, and you're more likely to find the color you want. We saw black Prada card holders for $95, down from $165, and repp ties at Ralph Lauren for $40 (originally $150).
Don't rule out a splurge.
We found a killer Balenciaga trench coat for $789—very reasonable for a trench, and way down from $1,975.
Check the label.
Just because it has a fancy designer's name on it doesn't make it a good deal. Many high-end labels now have low-cost diffusion lines meant for department stores: Ralph Lauren's Chaps and a Calvin Klein white label confusingly called Calvin Klein, for instance. You didn't drive an hour to the outlet to buy that stuff;—you're after deep discounts on the premium lines.
Put stuff on hold.
If you're on the fence about something, put it on hold and walk away. You can always double back.
Unlike us women, we buy everything and everything. At least me. Be smart about your purchases.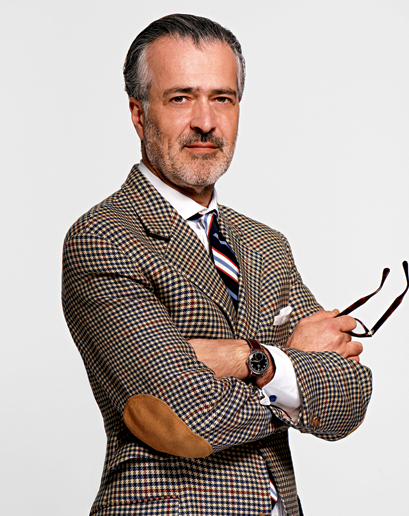 6. Sometimes improving your look doesn't require buying anything new at all. It's about taking care of what's already in your closet.

When a man finds something in life that he loves, he stands by it. The same goes for your clothes
Look through your closet. You've probably held onto lots of awesome pieces. Do a cleaning, rummage through it all and find those great pieces that you can re-use to create a new look. Sometimes, that yellow coat can create a stylish and unique look. Utilize what you got!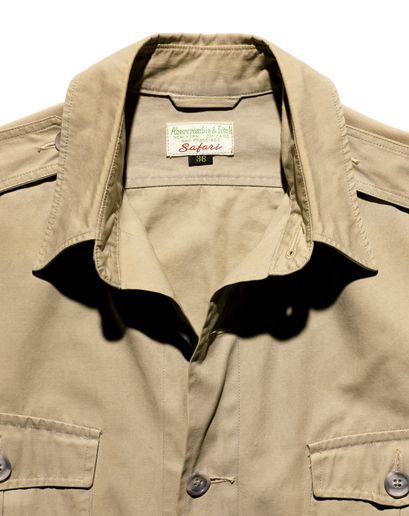 7. Buy vintage without losing your shirt.
1. No matter how cool and cheap that leather jacket might be, if it's too big, don't buy it.
Nothing is more unattractive when a man wears clothes that just don't fit. Too tight is not right. Too loose, you silly goose. Just right, is…right!

2. Certain brands increase in value as they age: Classic-era Levi's, Vuarnet, old-school Nike, supply-store-era Abercrombie & Fitch, and The North Face.
3. Unless you play in Big Bad Voodoo Daddy (and like wearing your trousers up by your belly button), think twice about those cool sharkskin suits from the '50s and '60s.
4. If it looks too stained to wear off the rack, don't buy it. Rather than making that splotch of Ragú sauce from 1978 disappear, dry cleaning usually destroys the garment at the point of the stain.
Re-read this, over and over. Stains aren't good. Vintage shouldn't look OLD or dirty.

5. Leather boots, flannels, and dress shirts with monogrammed initials (that aren't yours) are all excellent candidates for vintage. Western-style shirts, however, should be left behind. They're always cut long, to be tucked in. But these days, the only guys who tuck in western shirts are professional bull riders.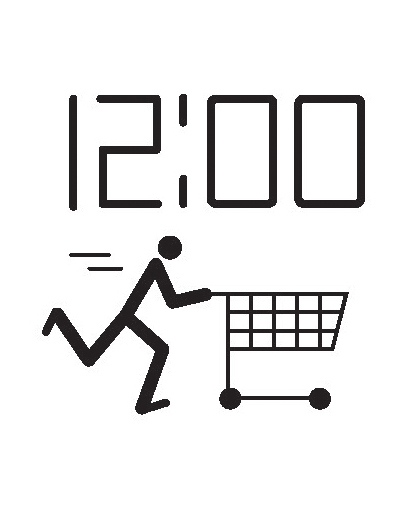 Online Shopping…A major DO!
8. Shopping online can be a time- suck. Know where the deals are.
Start by signing up for GiltMan.com.
1. "Each weekday at noon, GiltMan.com rolls out brand-new merchandise from labels like Rag & Bone, Alexander Olch, and Unis. The catch? Everything you put in your shopping cart only stays there for ten minutes. Meaning noon to 12:10 p.m. on GiltMan.com has become the dirtiest, most low-down free-for-all the Internet has seen since Ticketmaster."
2. "Sign up for the daily e-mails, not the weekly ones. They arrive at 11:57 a.m. and will give clues to what's becoming available."
3. "Right at noon, log in and spend five minutes quickly scrolling through the new stock. If there's anything that stands out—anything you'd even consider buying—add it to your cart before it disappears."
4. "Now it's 12:05, and you've got a shopping cart full of maybes. Spend the last five minutes deciding which items, if any, you absolutely have to have. Then pull the trigger before time runs out."
9. Online or off, know what you're shopping for in advance.
That way, you only spend money on what you actually need.
Online shopping is a great way to snag the hottest trends at the best prices. Sure, there is a time limit, but go with your instinct…if you LOVE it, GET it…never regret it…unless you're UNSURE.
LOVE before you BUY!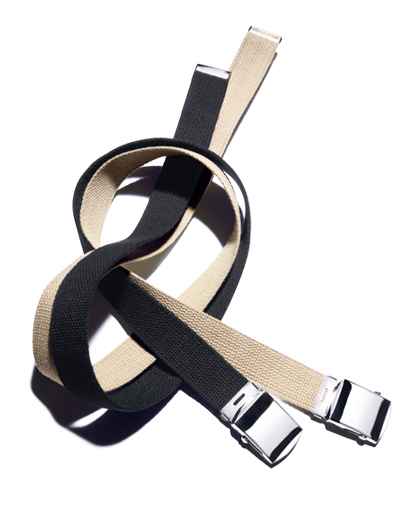 World of Bargains: Your Local Army-Navy Store
They might be loaded with all sorts of Rambo-wannabe nonsense, but you can snare these three bargain-priced items with a surgical strike.
1. The steel buckle is all army; the canvas strap is almost preppy.
(Kaufman's Army & Navy, $5 each)
Don't be snooty…these places have GREAT finds that can accent your look without costing you more than a cup of coffee for most things. They can get "pricier", but remember these places keep the prices very low and are excellent resources.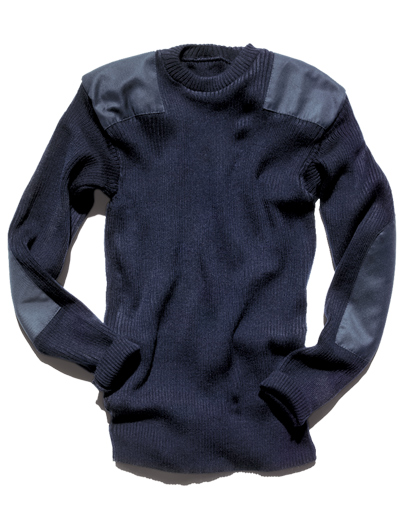 2. Durable, but with a body-hugging fit and cool unfinished hem.
(Kaufman's Army & Navy, $40)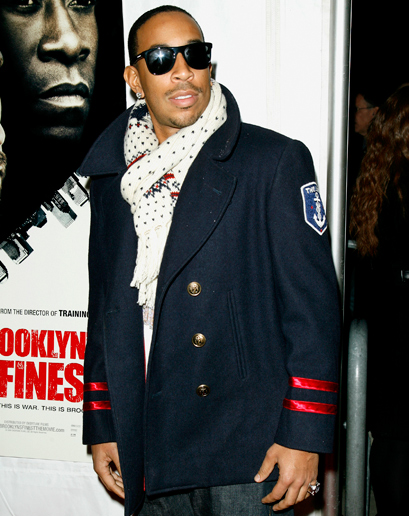 Men of Style
On the Cheap
"You can go to Walmart and get some good-ass tracksuits. I wear them whenever I need to be comfortable—like on my plane."—Ludacris, Rapper and actor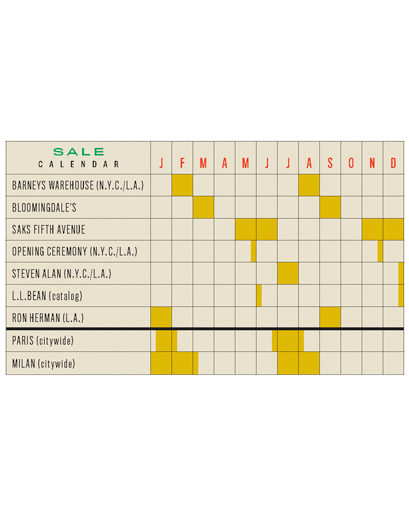 10. There's a whole year of savings out there. Learn when to take advantage.
The difference between paying full price and half-off all depends on when you walk into a store. You could be talking about a nationwide chain like Saks or a cool-kid emporium like Ron Herman in L.A. Hit sales right when they start and you can snag the best gear before it's off the shelves.
Women do it…so should you. These sales can be a little hectic, but plan it right because in the end, it's worth it. You can ask around, or call the stores for the dates of their major sales and put it in your calendar. Nothing beats these sales!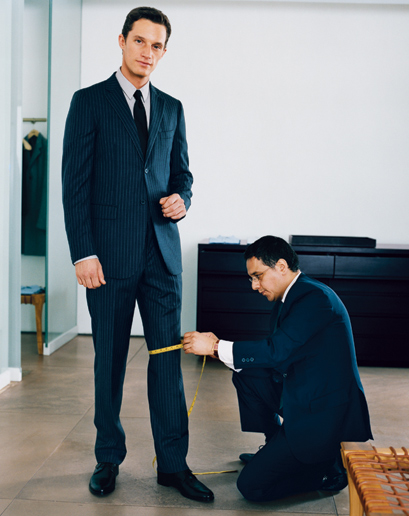 11. Find yourself a great tailor.
No one will help you get more value out of the clothes you just bought—or already own. To find the best one in your town, get recommendations. Call the fancy department store and ask whom they use, or—better yet—ask a couple of guys whose style you admire. And once you find the right tailor, learn to manage him. Don't let him tell you how much of a break you want in your trousers. You're the boss.

So, you bought something slightly bigger than your size…or you lost some weight and your clothes are a little big. No problem. A tailor will help make your clothes fit again. You can customize your look, and he'll make it work. Take charge of what you got.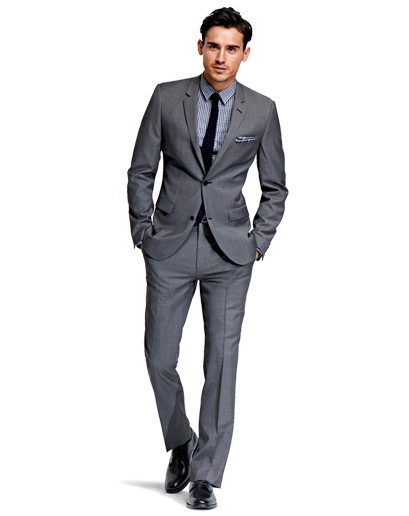 12. How do you make a $200 suit look like $1,000? You use that tailor.
1. You don't want baggy sleeves. Have them narrowed. ($18)
2. Take up the sleeves slightly so they hit right at the break of your wrist. ($25)
3. The jacket's too boxy if the sides hang straight down from your shoulders. Take it in at the torso so it hugs you closely. ($25)
4. You want a narrow leg that falls straight down to your shoes. Take in the leg so there's no extra material, and shorten the pants so there's no break. That means the hem just barely touches the tops of your shoes. ($25)
Nothing looks worse than a $200 suit LOOKING like a $200 suit. People will know.
Three Stores with Great $200 Suits
1. Topman
2. Uniqlo
3. H&M
On Model: Wool-blend suit, $200, shirt, $60, by Topman. Tie, $60, by Martin + Osa. Pocket square, $10, by Lands' End Canvas. Shoes, $35, by Merona at Target.
13. Hold on to the family fortune.
Nothing chicer than heirlooms. Did your dad give you cuff links from your grandfather? Use them. A lot of family treasures can add a lot to your look and give it meaning.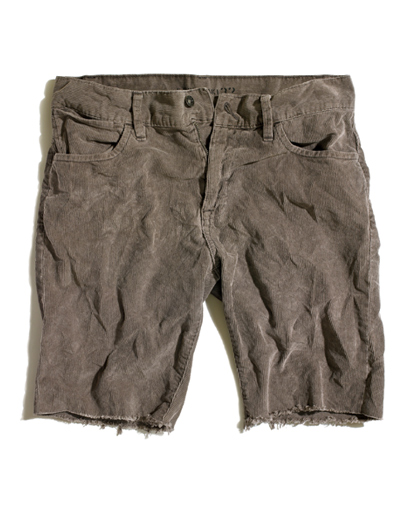 14. Summer's on the way. Don't buy shorts, make 'em.
A. Choose a pair of old khakis or fine-wale cords to sacrifice.
B. Put them on and use a pencil to mark an inch below each knee (for starters).
C. Take the pants off and lay them on the floor, making sure all the seams and hems are neatly aligned.
D. Cut each leg just above the pencil marking.
E. Repeat until the legs are even and you like the length. (Remember, you can always cut them a little shorter, but you can never make them any longer.)
F. Put on some canvas sneakers and go outside.
Agreed on all counts. The rugged short look is sexier than new-slightly boring regular shorts…especially cargo. It's a stylish cowboy appeal with the frays…too hot.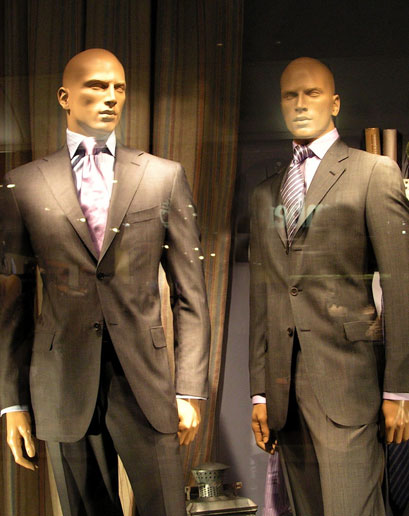 15. Wearing high-end labels head to toe doesn't make you stylish.
It makes you a mannequin.

I think I may have terrorized this statement as the introduction to this post. SO TRUE. The thought of head to toe designer makes me want to cringe.
16. Be your own barber.
The guy behind the chair at your local barbershop might not want to hear this, but cutting hair isn't that hard. Well, some hairstyles. Like the closely cropped kind. You know, think Brett Favre or, say, Tom Ford (left). The famously fastidious, controlling, luxury-obsessed fashion designer has been trimming his own for fifteen years. "Two things I can't stand," he says. "Standing there and getting my suits tailored, and sitting still and having someone cut my hair." Ford doesn't use scissors; he relies on a pair of Wahl electric clippers he bought at the drugstore. Not that we're calling Tom an idiot, but the clippers are idiotproof. Thanks to attachable plastic guards, lengths are standardized and nicks aren't an issue. Ford uses an 8 on top, 7 on the sides, and while holding a mirror in his free hand, a 6 on the back. We might suggest asking your girlfriend to handle the neckline. That is, of course, if you trust her.

I'm pretty good at haircutting…Maybe my boyfriend will let me touch his hair.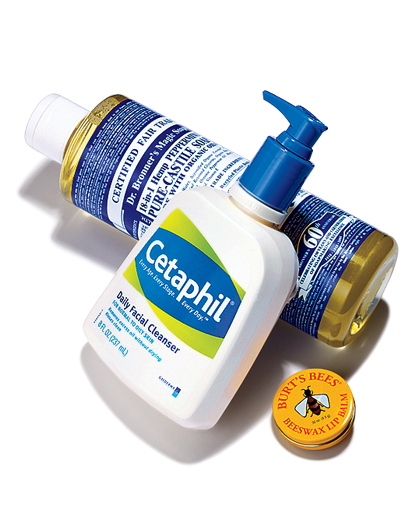 17. And while we're talking grooming, don't be too fancy for the drugstore.
Let's be clear: You should spend a few extra ducats on things like medicated post-shave balm and body lotion that smells so good you want to bathe in it. But don't be the guy who never sets foot in the CVS. Here are three grooming products that any sensible man buys at the drugstore.
Burt's Bees Beeswax Lip Balm
Naturally—and noticeably—better than that grimy stick in your pocket. Tingly, too. (It's got peppermint.)
www.burtsbees.com, $3
Cetaphil Daily Facial Cleanser
Tired of stuff that leaves your face tight and dry? Your dermatologist uses this for a reason.
www.cetaphil.com, $8
Dr. Bronner's Peppermint Liquid Soap
For once, the hippies get it right: the all-in-one cleaner for your body, your hair—hell, everything.
www.drbronner.com, $6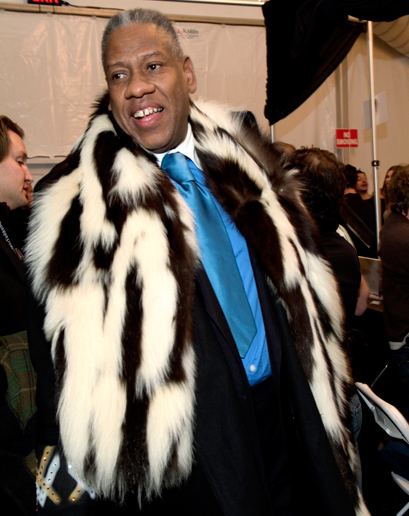 Men of Style
On the Cheap
I depend on hydrogen peroxide. It can serve as an antiseptic, a mouth rinse, and an astringent for the face. – André Leon Talley, Editor-at-Large, Vogue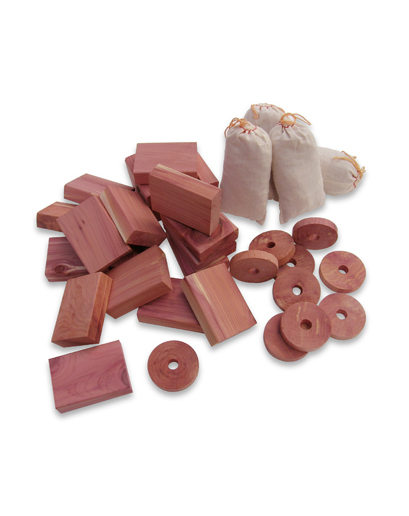 18. Don't get eaten alive.
Defend yourself against an attack from wool-eating moths, which, trust us, can devastate your wardrobe. Buy Cedar Fresh cedar chips. It may be the best $4 you ever spend.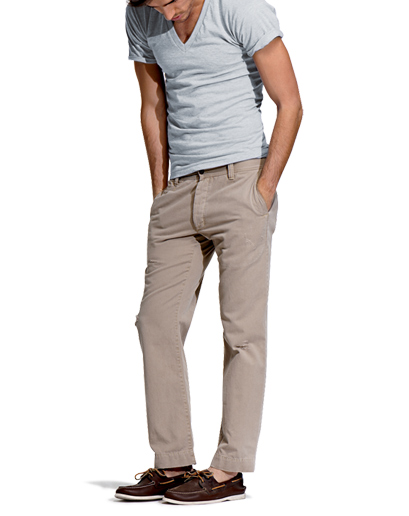 19. Wear the hell out of these slim-cut khakis this spring.
Most khakis this affordable look like something a middle-aged PGA golfer pads around the course in. These rock.
On Model: T-shirt, $19, American Apparel. Khakis, $50, by Gap. Boat Shoes, $75, by Sperry Top-Sider.
Hello khaki's. One of my favorite looks. I love the preppy thing. Yum!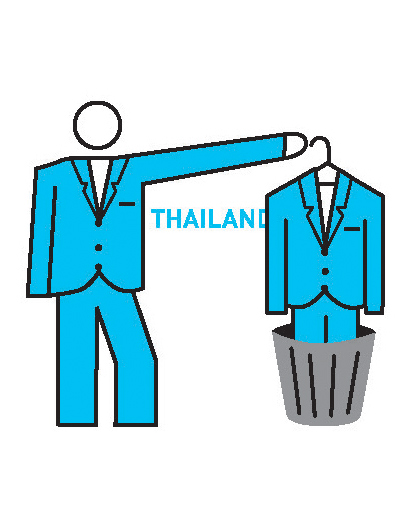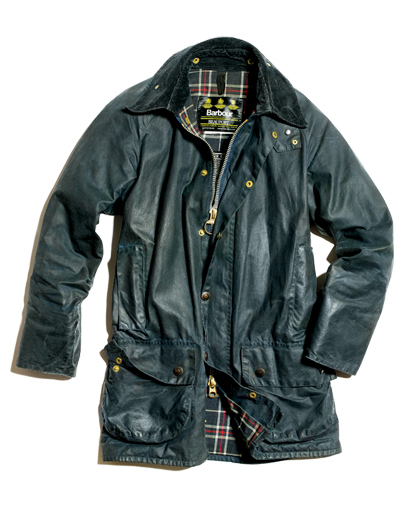 20. Urban Legend: Did you hear? You can save thousands on a suit in Asia!
It's true that you can get a three-piece made-to-measure suit in Vietnam for like seventeen cents. (Or like a hundred bucks.) But that's a good idea only if you're going to be wearing that suit nowhere but Vietnam. Take my experience as an example. I bought a couple of suits in Hanoi a few years ago. It took the better part of a week. Which is itself idiotic—did I really fly all the way to Vietnam to sit around in a tailor shop? Jesus, go out and eat a fried cricket or something! And when I finally got the suits and tried them on, I looked like some kind of break-dancing mafioso. Stuffed shoulder pads. Pants narrow at the ankles. I wondered, Who wears suits like these? Then I looked around at the people on the streets of Hanoi and realized: People who live in Vietnam do! All those dudes who tell you to get a suit made in Asia while you're in town on business are right about how cheap it is. But these suits are weird for the same reason pizza in Cairo is weird (which it is): It's being made by people with different taste. So spend the same money on a suit at Uniqlo or something instead. Which is, come to think of it, probably made at a factory not far from wherever you'll be—though still much too far away.—Devin Friedman
21. Ebay's good for more than just used guitars and coffee tables.
Ryan McKenna—an eBay enthusiast who's scored many things, including this Barbour coat for just $150—breaks it down.
1. Don't fear Big-ticket items
"I've bought everything from an L.L.Bean anorak for $35 to an old Omega Seamaster watch for $950."
2. Be specific…
"I knew I wanted a Barbour Beaufort in size 40; eBay is too vast to just browse." …and patient "There's an infinite supply. I lost two or three Barbour auctions before I won this one. If you lose on something, just hit the 'View Similar Items' button."
3. Use a high-speed terminal
"You need to be at a computer with a fast Internet connection for the last twenty minutes of the auction."
4. Know your limit
"In the final minutes, there's a time ticker and a button that lets you raise the highest bidder by the lowest available increment. Click it until you win, lose, or get priced out."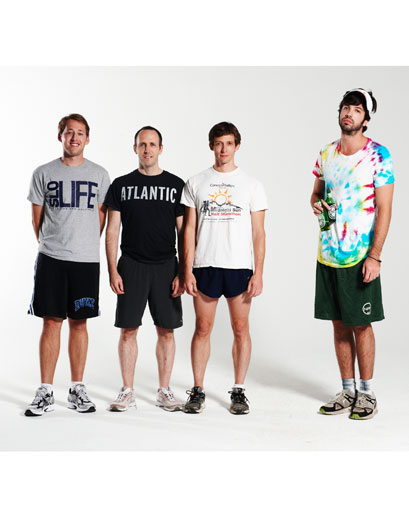 22. No need for sweat-wicking microfibers at the gym.
Your AC/DC tee works fine.
I'd rather see a man at the gym in a t-shirt than in more spandex than me. It's a lot more appealing, and economic.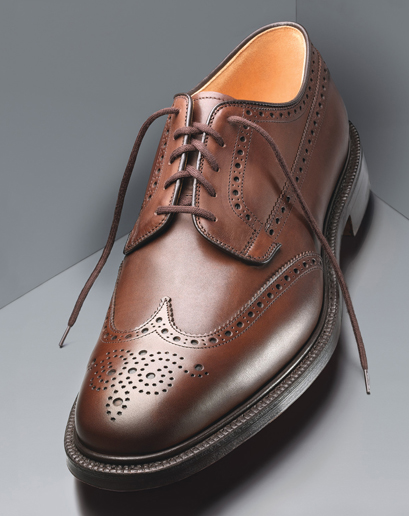 23. Splurge on quality dress shoes. Take care of them and they'll last a lifetime.
Please take note. It's more true than saying I'm Le Fashion Monster, which already is an absolute truth.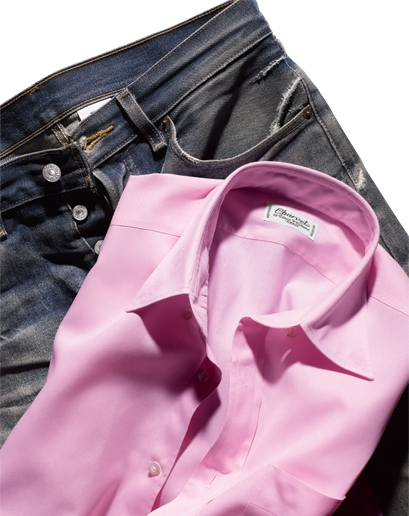 24. Mix the high with the low.
If I've learned one thing over the years at GQ, it's this: Quality endures. But too many guys think quality = expensive. Not true. You need to start thinking of your clothes as investments you will have for your whole life—not just an of-the-moment "new outfit" you buy for a big weekend in Vegas and six months later it falls apart/is out of style/looks like crap. Case in point: The only jeans I wear are Levi's 501s. Thirty bucks a pair, and they last basically until they fall o≠ of me. Which means years. Decades, even. Is there a better deal out there? Same with my shirts. And this brings me to my second point: Sometimes "expensive" is actually the better deal. I've gotten more than a few shirts custom-made at Charvet in Paris. Sure, the initial outlay is big. But consider this: These are shirts that are cut by hand from exclusive fabrics and then handsewn with an insanely high degree of craftsmanship. These are shirts that will last forever and are unique to me. I'm not a financier, but all I can say is, Dude, amortize that! These are shirts that may well become something that is—in the best sense of this word—handed down. Because when it comes to clothes, look for things that are built to stand the test of time, that are built to last.—Michael Hainey
Mix, Mix, Mix! There is nothing sexier than mixing and matching. Designer meets Vintage or Low-end. Vintage jacket, Designer slacks, H & M button down? HOT.
Suits…don't mess around.
World of Bargains: Buy a Watch Inspired by the Classics.
Unless you nerd out on Swiss precision and underwater dials, you don't have to drop thousands on a timepiece. Any of these tell time just fine—and they're inspired by the Cartier Tank, the Rolex Air King, and the more modern Chanel J12.
I myself, am torn on this statement. Of course, at a tender age not all men can afford the real deal, but an INSPIRED watch is acceptable. Knock off's…not so much. Keep the authenticity of your accessories.
25. Dressing well is not about labels—it's about developing personal style.
And that's something you learn, not buy.
I don't think I can stress the above saying better. Don't expect to be the most stylish man alive without learning. We all grow and our style evolves. Every person has a unique style, and that is what makes fashion alive.