"I have so many jeans", said no woman ever. That's exactly how I feel when someone asks "Why did you get another pair?". Well, every brand fits different, there are different washes, levels of wear, different amounts of stretch and so on. I would consider myself a denim aficionado. I probably can't even tell you how many pairs I own, but I have a whole closet dedicated to just denim. If you follow me on Snapchat (username: MissDenDen) you will see I am always rambling about how big of a disaster my closet it. Which now reminds me…I must organize it.
These jeans are from a brand I used to be obsessed with. When I was a buyer for a clothing store here in Los Angeles, I remember being mesmerized by the unique designs and washes Blank NYC had. They were the #1 seller in the boutique and to this day, they continue to kick major butt when it comes to fit, design and variety.
The reason I love these distressed jeans in particular is that they aren't too frayed and have a classy effect to them. They're easy to wear in a fun and adult environment. I certainly wouldn't be shunned if I wore these to a family gathering, which makes them even better in my book.
I wore this "Skinny Girl-Vodka Diet" pair with a deconstructed white button up and teal pom-pom sandals. P.S How cute are these sandals? I'm seriously in love!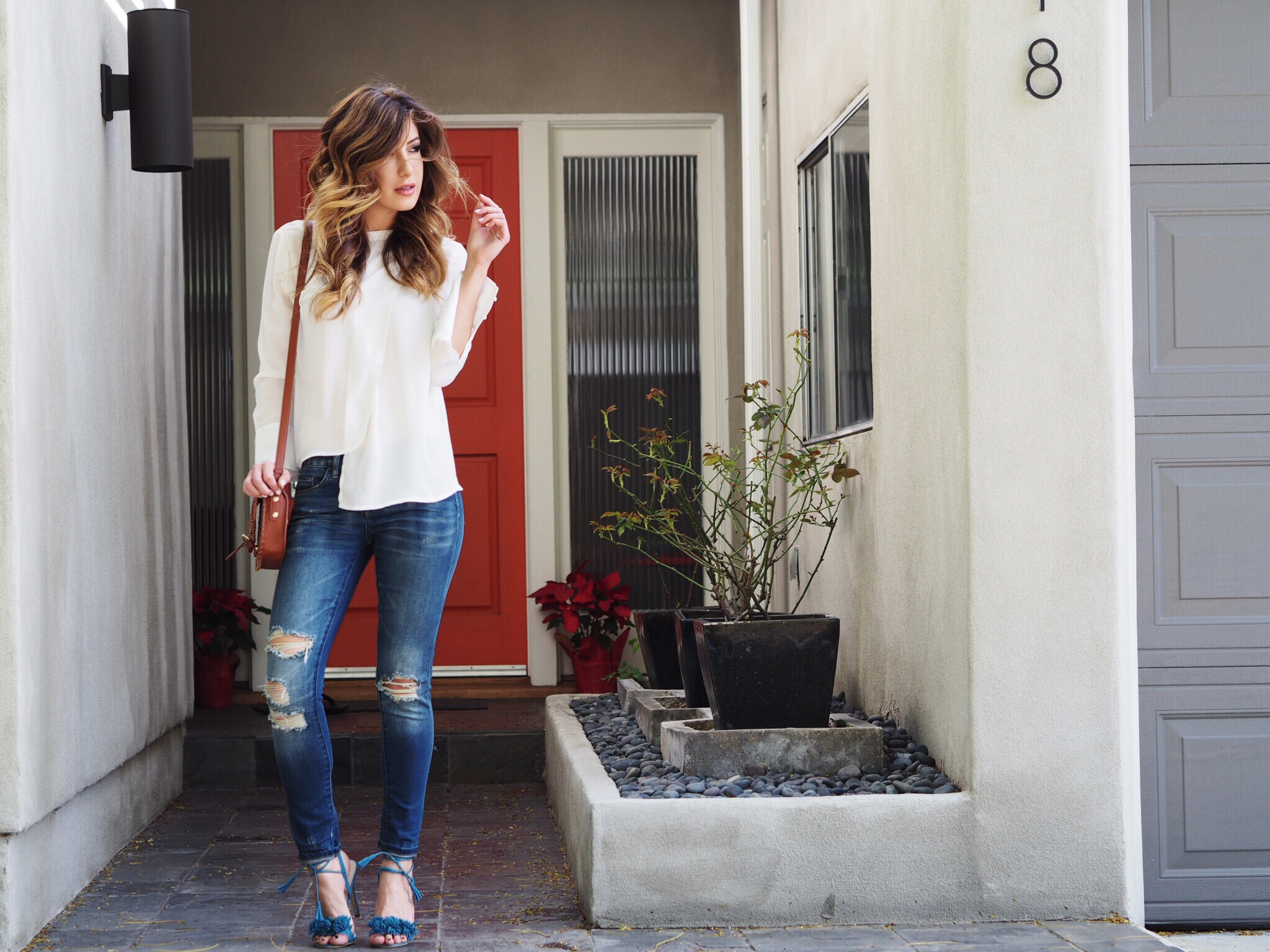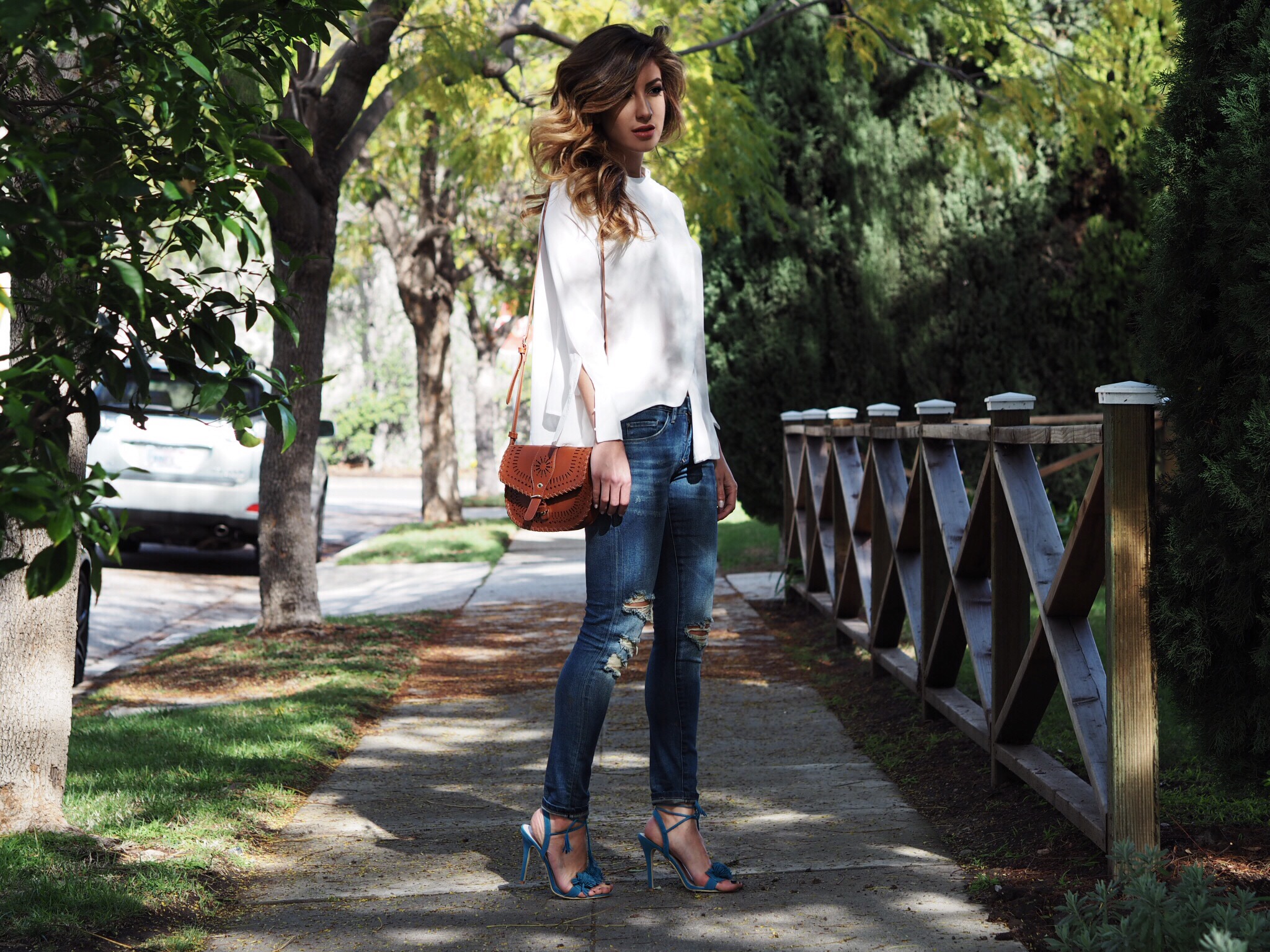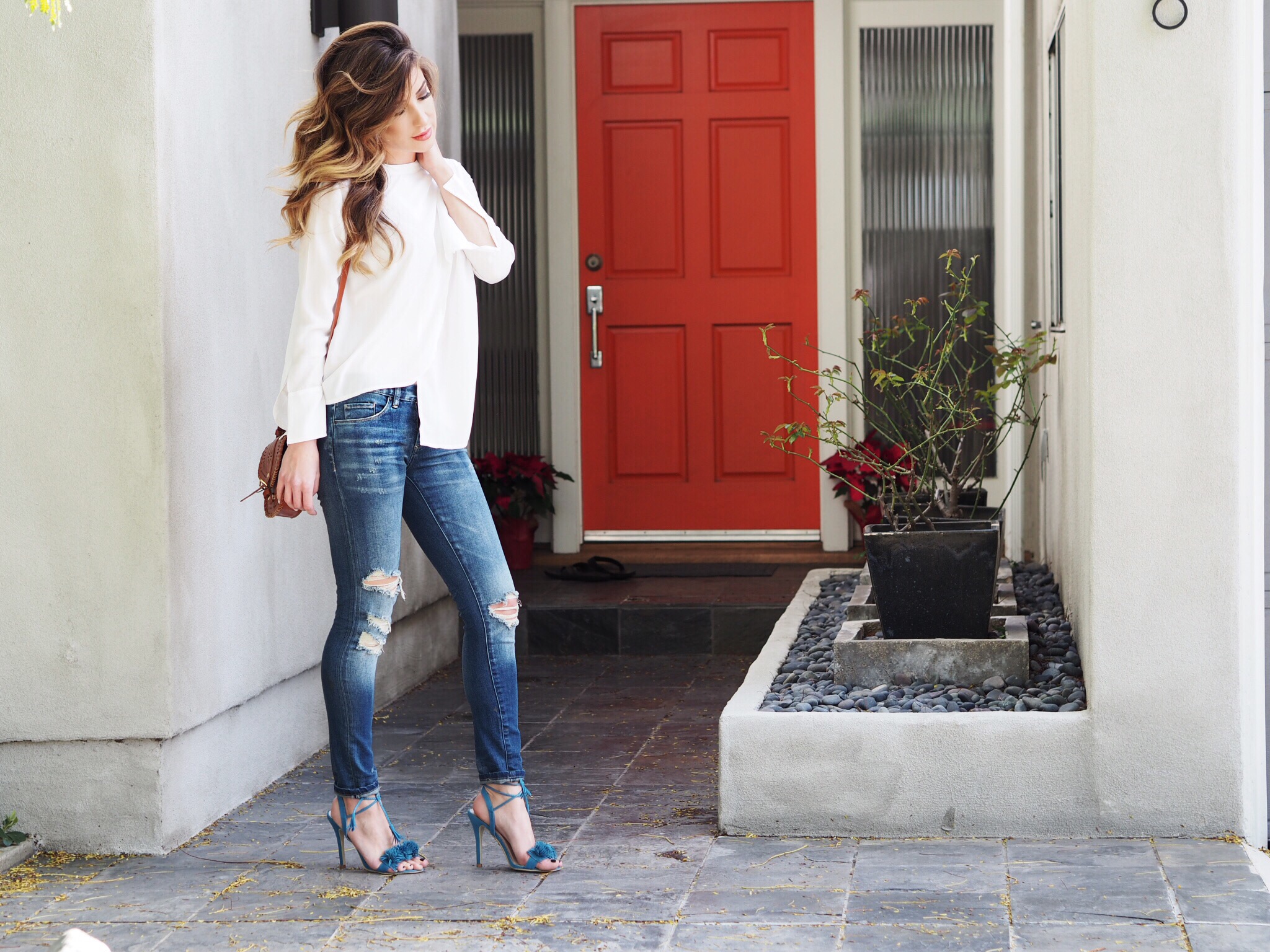 "Skinny Girl- Vodka Diet" distressed jean: c/o BLANK NYC (get them here), Pom Ghillie Lace Up Sandal: ASOS (get them here, they also come in black and blush!)
-SHOP THE POST-