Hey dolls!
It's been a crazy week/weekend coming from the Super Bowl then Napa to shooting fun videos for JustFab and a shoot with Olay! It's been a jam packed yet eventful week and I can't wait to share with you guys all the fun stuff that I've been doing on the blog and my YouTube channel. In the meantime, here is an outfit post! I have to say, I've been really loving all the clean pieces from Hot Miami Styles lately. They're known for sexy nightwear but the denim and jackets they have are seriously perfection. They fit amazing and look very expensive considering the price point. I am definitely a girl who loves to mix high and low end pieces together to formulate a special look.
A cream vest is a great neutral piece that adds instant pizazz and class to a pair of denim, but it can be so much more than that. It's a statement piece. I'm all about lighter colors on top and a darker bottom. Although I love my white denim as well, I tend to stick to lighter shades with that too.
I got this cream belted sleeveless vest and I am absolutely in love with it. It looks great with denim, culottes, a pencil skirt, or a great pair of wide-leg jeans. I can't wait to rock this piece multiple times, it's so chic! I paired this top with olive skinny jeans and a tan heel. It was for brunch in Napa and even though I was significantly overdressed, I didn't care. You only live once, and I felt great.
Stay tuned for a blog post on the wineries and visited and a quick re-cap this week 🙂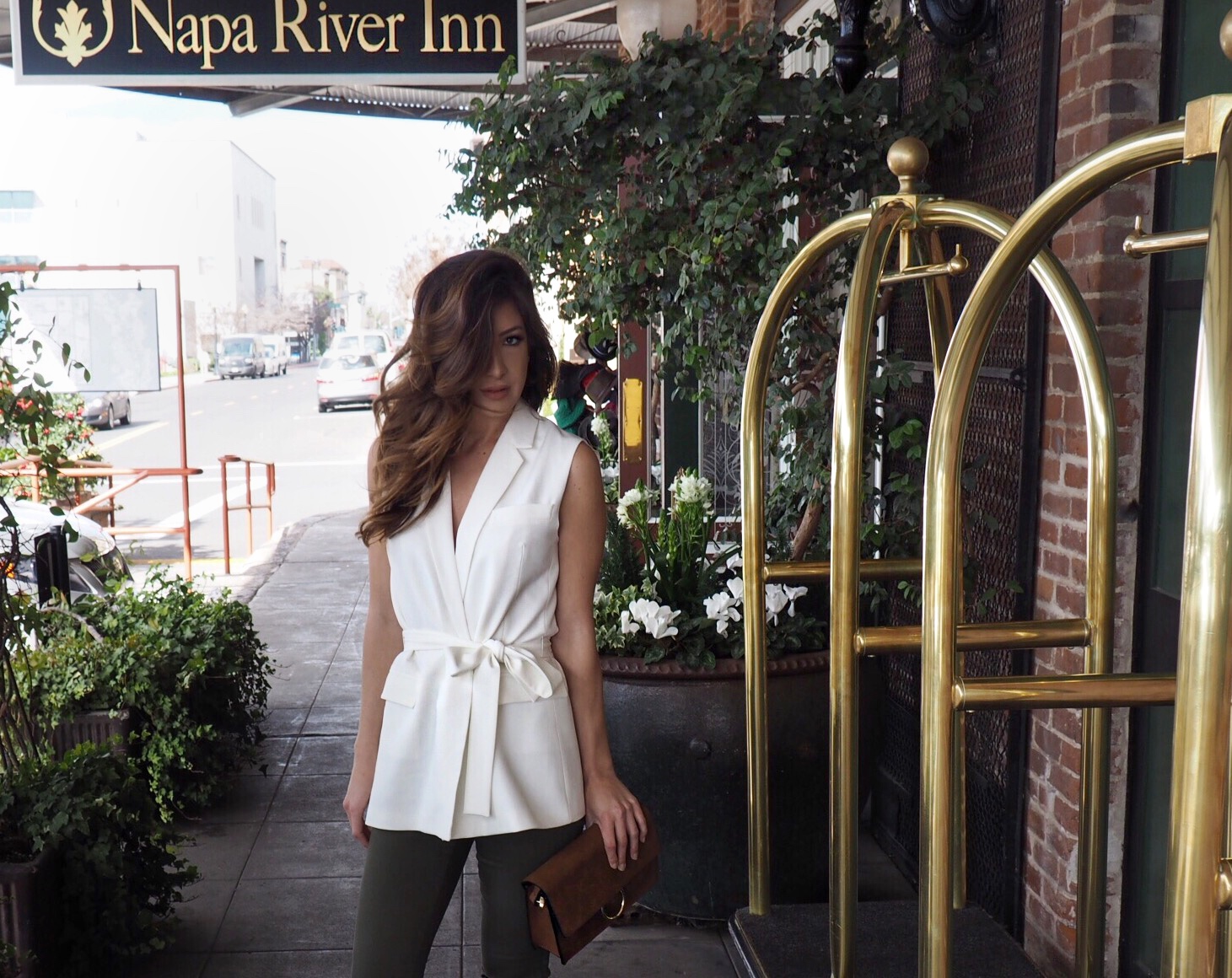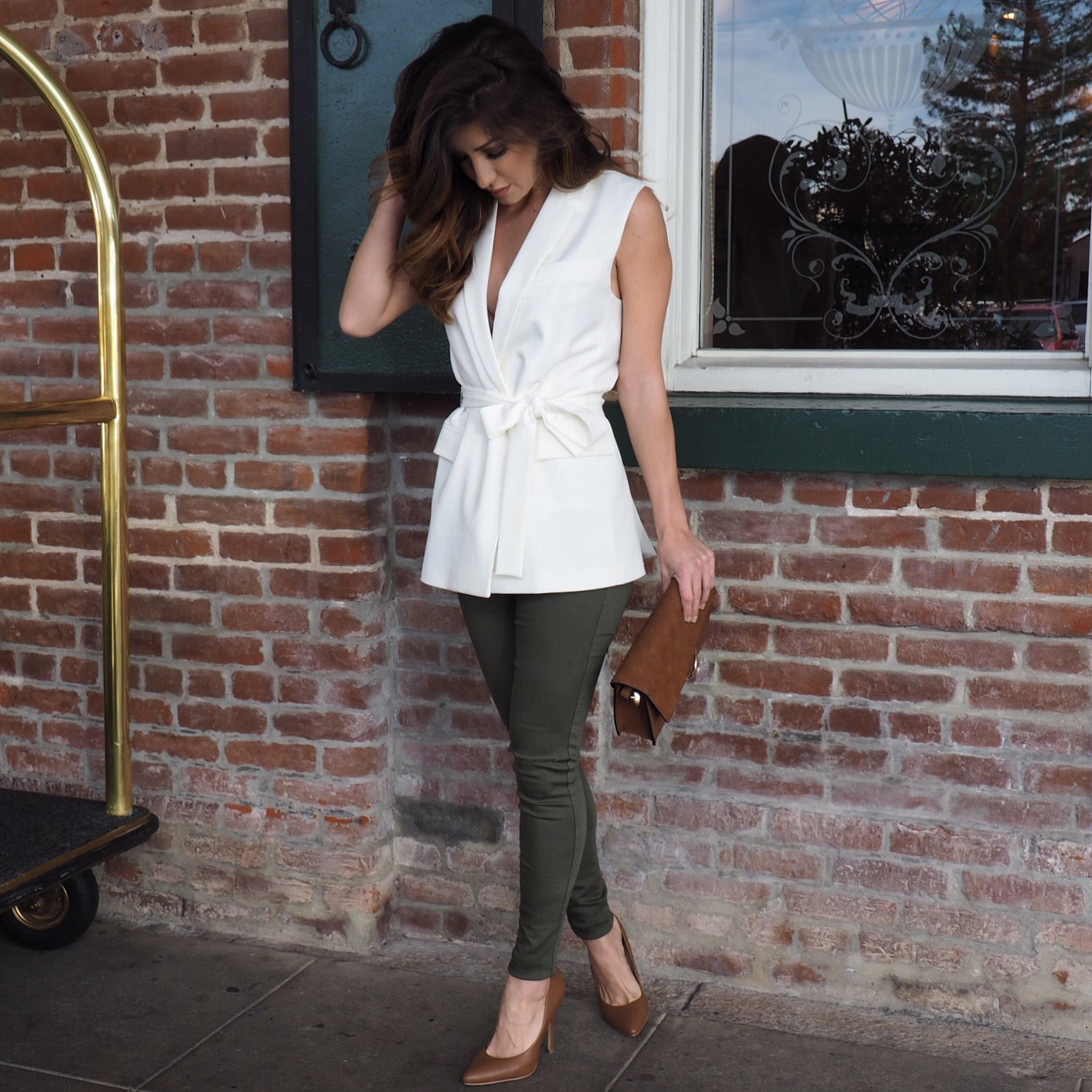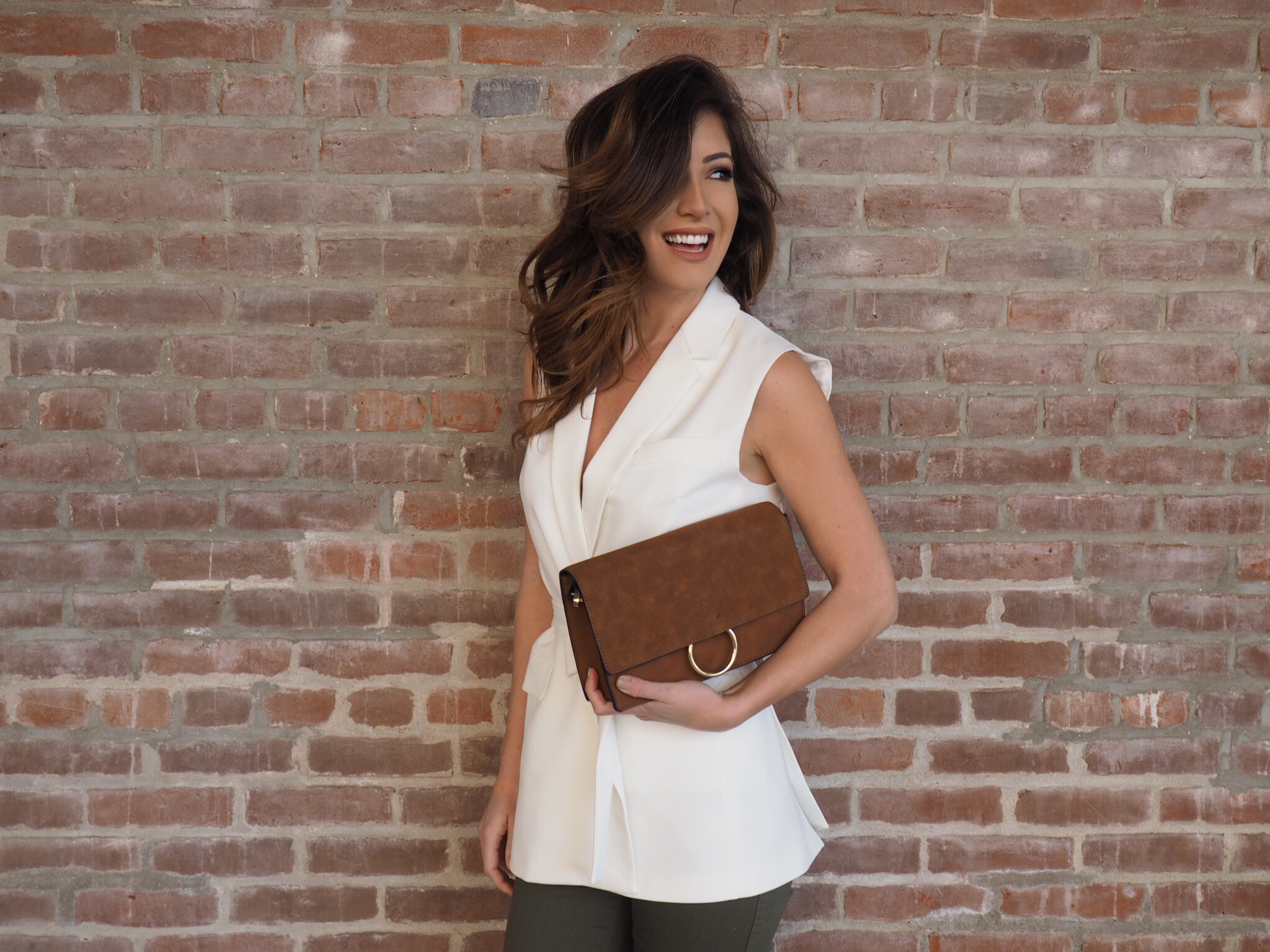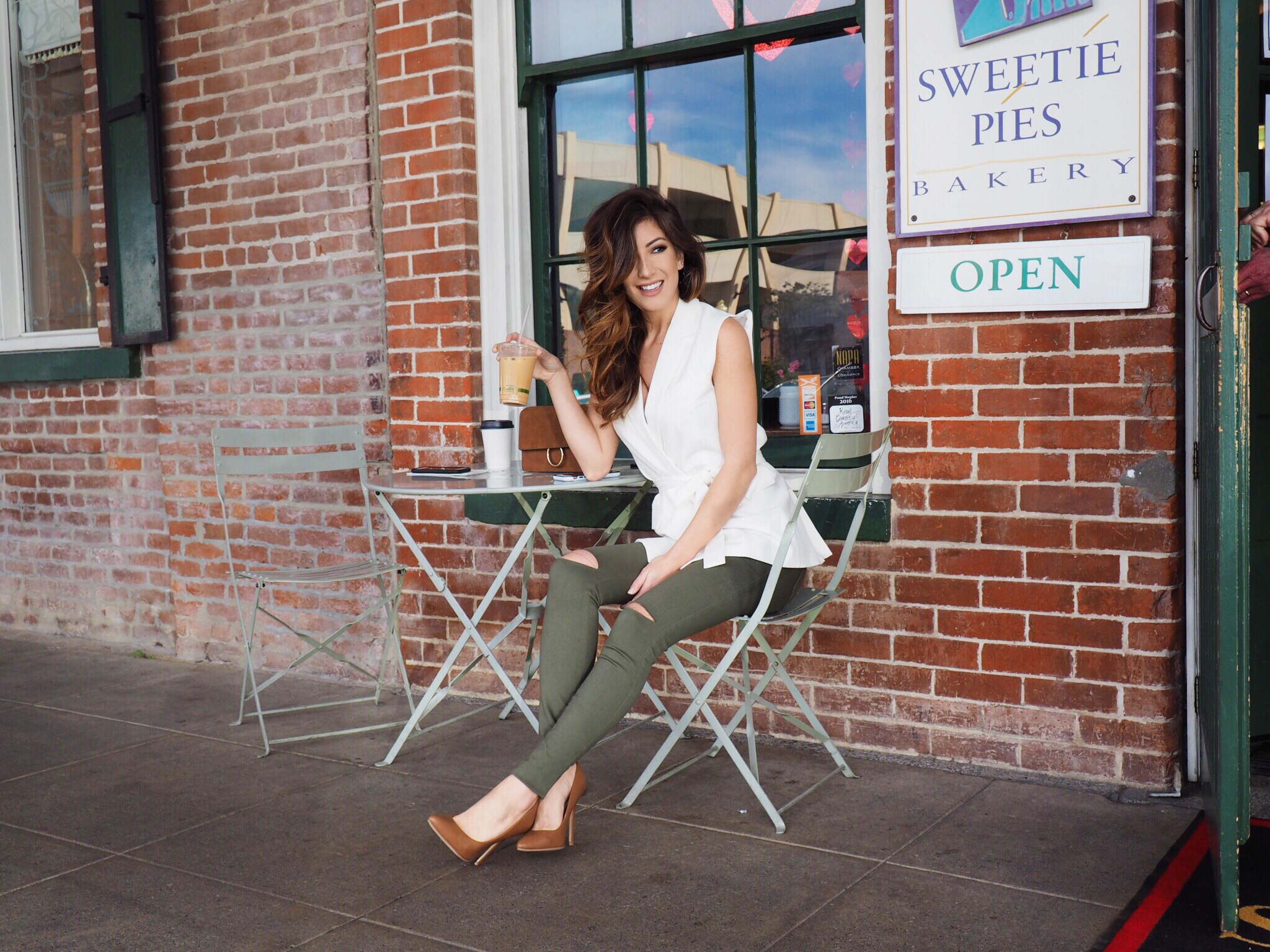 Cream Vest + Olive Skinny Jeans: c/o Hot Miami Styles (get them here and here), Tan Clutch: Forever 21 (get it here), Tan Pumps: Cathy Jean (old)
How would you style a cream vest?