Happy Wednesday! This week has been so much fun! Aside from seeing my family, I've been exploring various parts of Istanbul. It's been such a nice change because whenever I travel here it seems to always be a routine but this year I made a promise to myself to be more adventurous and force my family to venture out and show me the city! Yesterday we went to Garipce Kalesi which is an old castle on the European side of Istanbul. The castle shows you the connection between the Black Sea (karadeniz) and the Bosphorus straight (bogaz). The beauty of this city is always mesmerizing. Even though I come every year, I fall in love ALL OVER AGAIN!
One thing I also love about Istanbul is that it's home to so many street cats and dogs. You truly can't see a city where the animals are part of the city and everyone leaves food and water for them. It's a growing city that's truly full of love.
I will start this post with some photos of this small village and then of course, the outfit of the day 🙂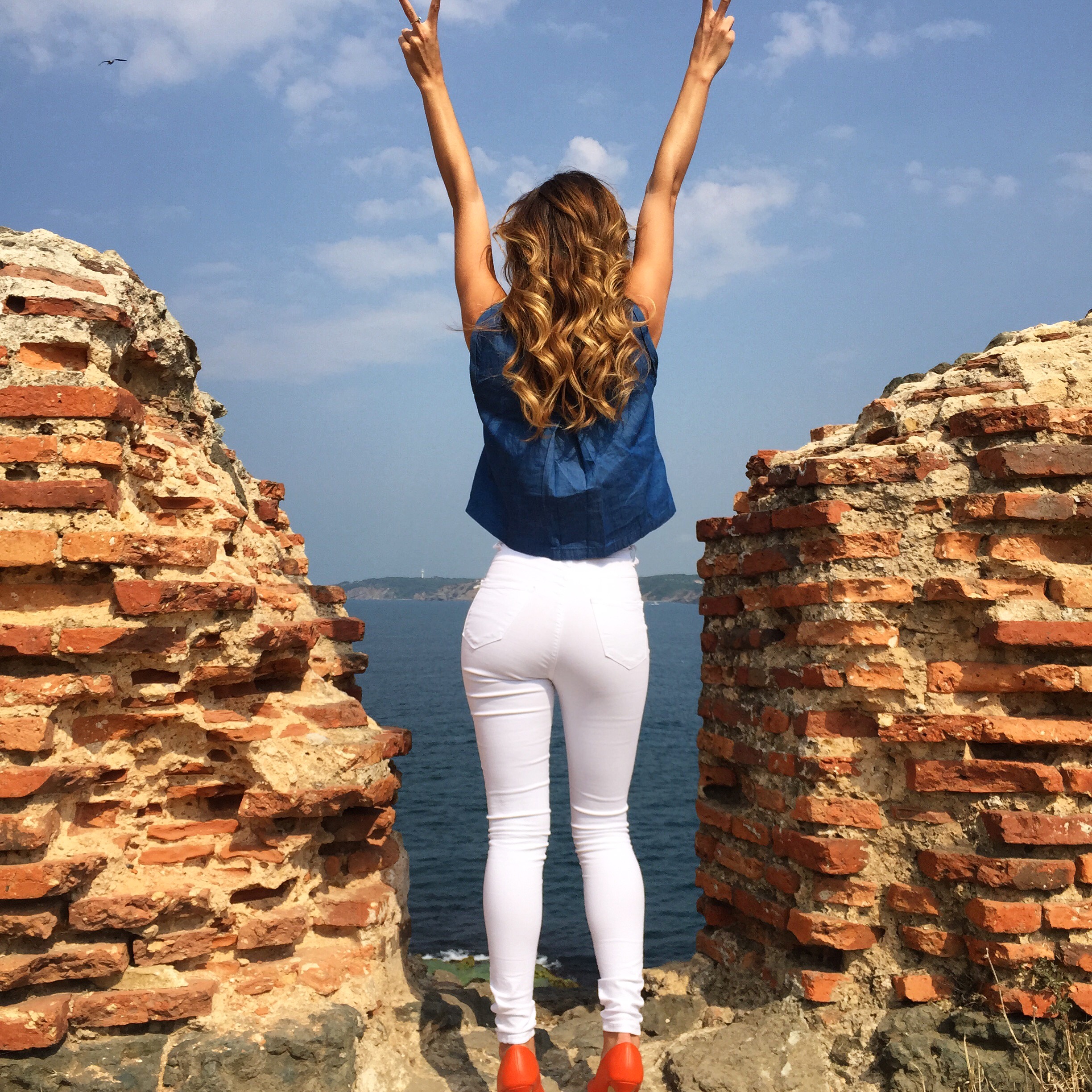 Queen of the castle? I wish.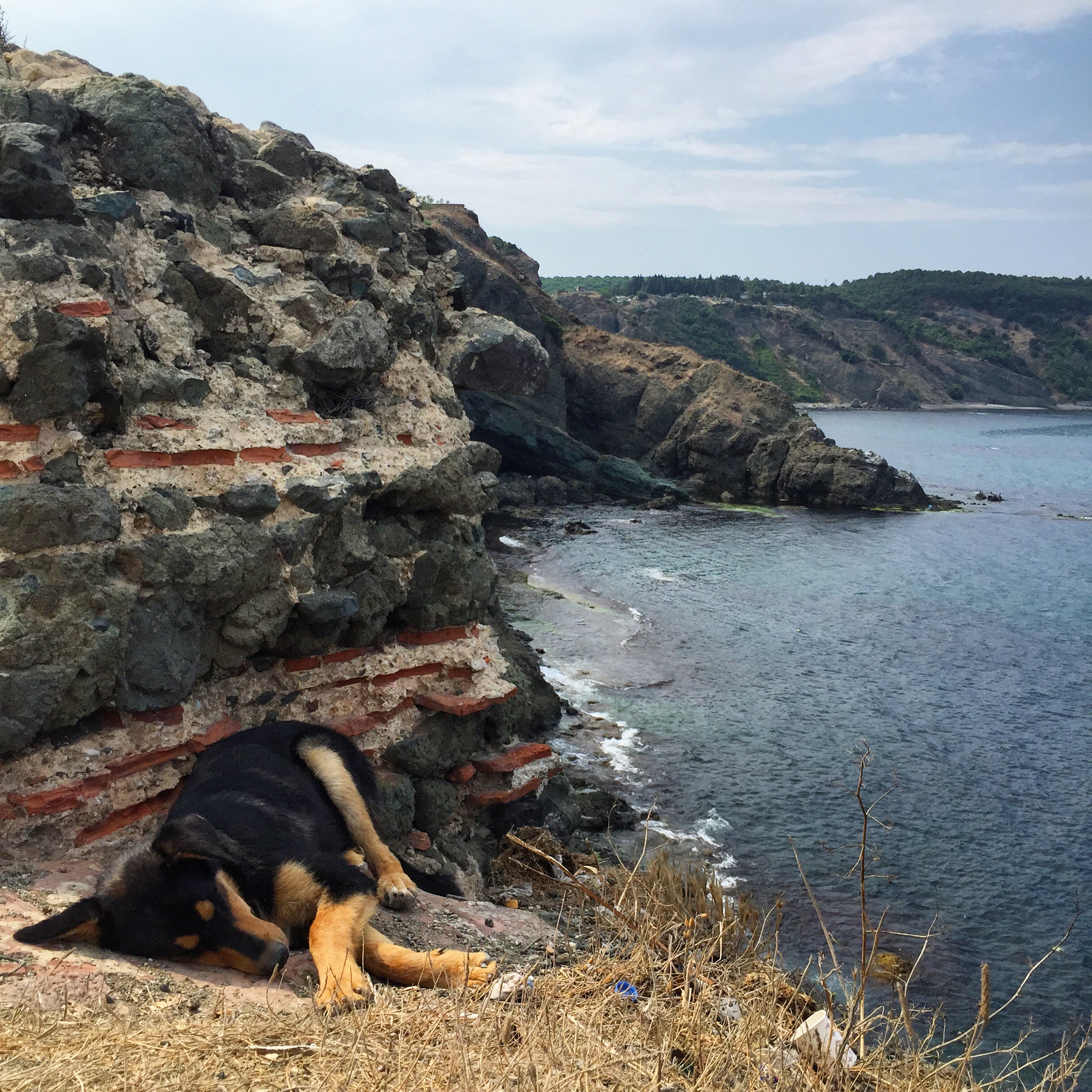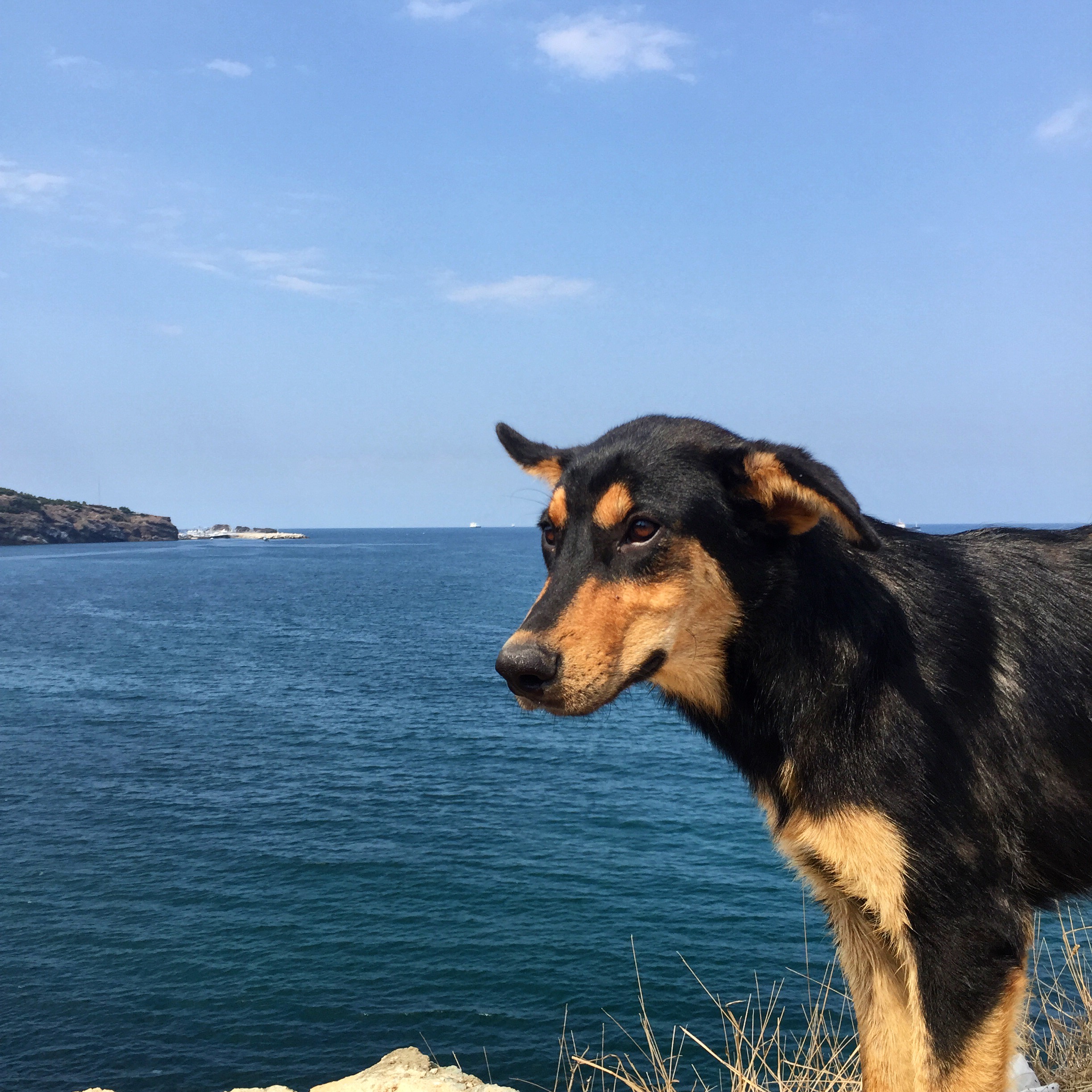 I named him Peanut Butter and Chocolate 🙂 He was cozy resting up along the castle walls, and then stood up and followed me everywhere! I wanted to totally take him home.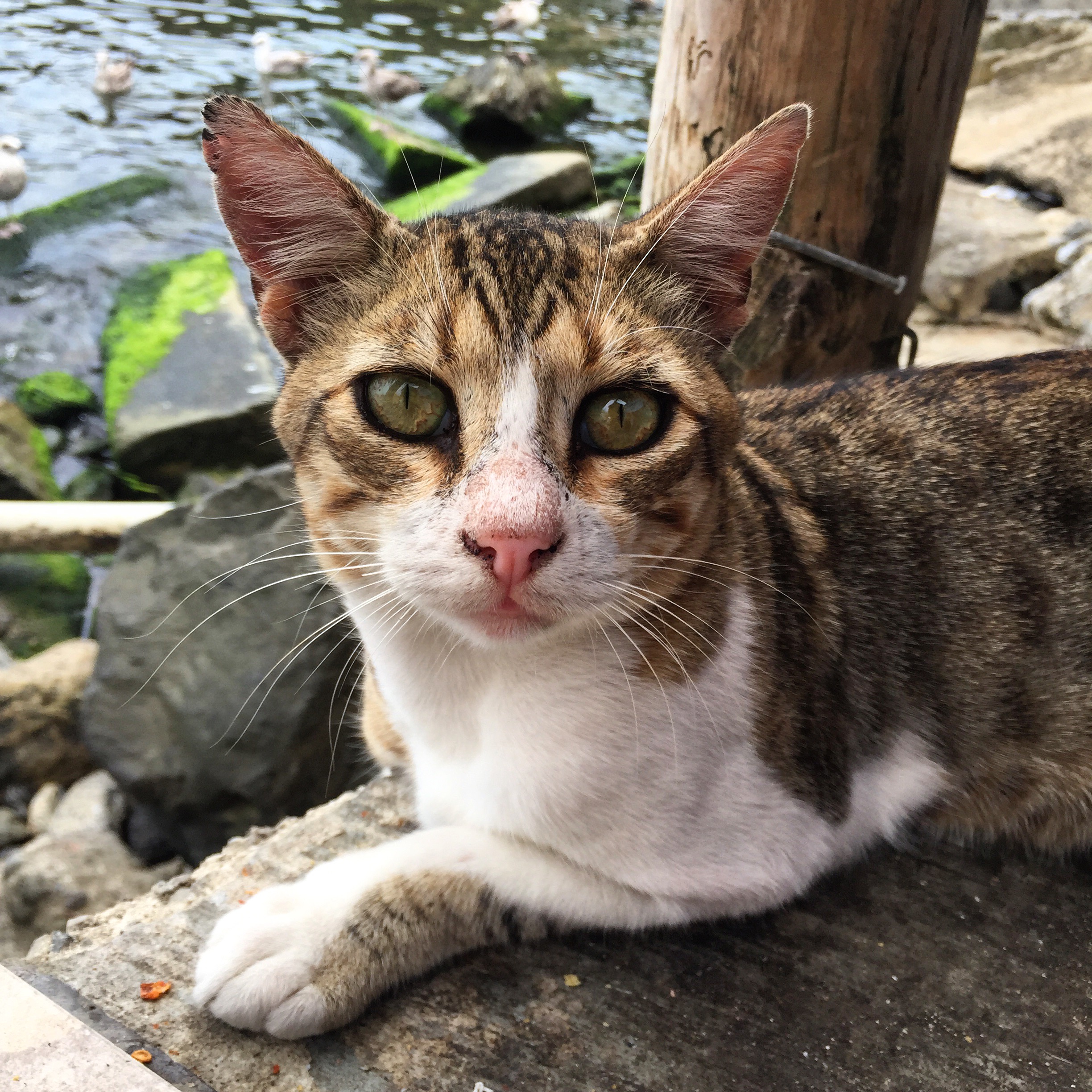 And now of course, the outfit of the day! Let me just tell you, this trip was spontaneous so I didn't plan my outfit accordingly. There was uneven rocky roads and lots of dust (which you can see on my heels in the photos). But, I'm a trooper and my dad and driver were shocked I even stepped on rocky ledges. I'm kind of a risk-taker…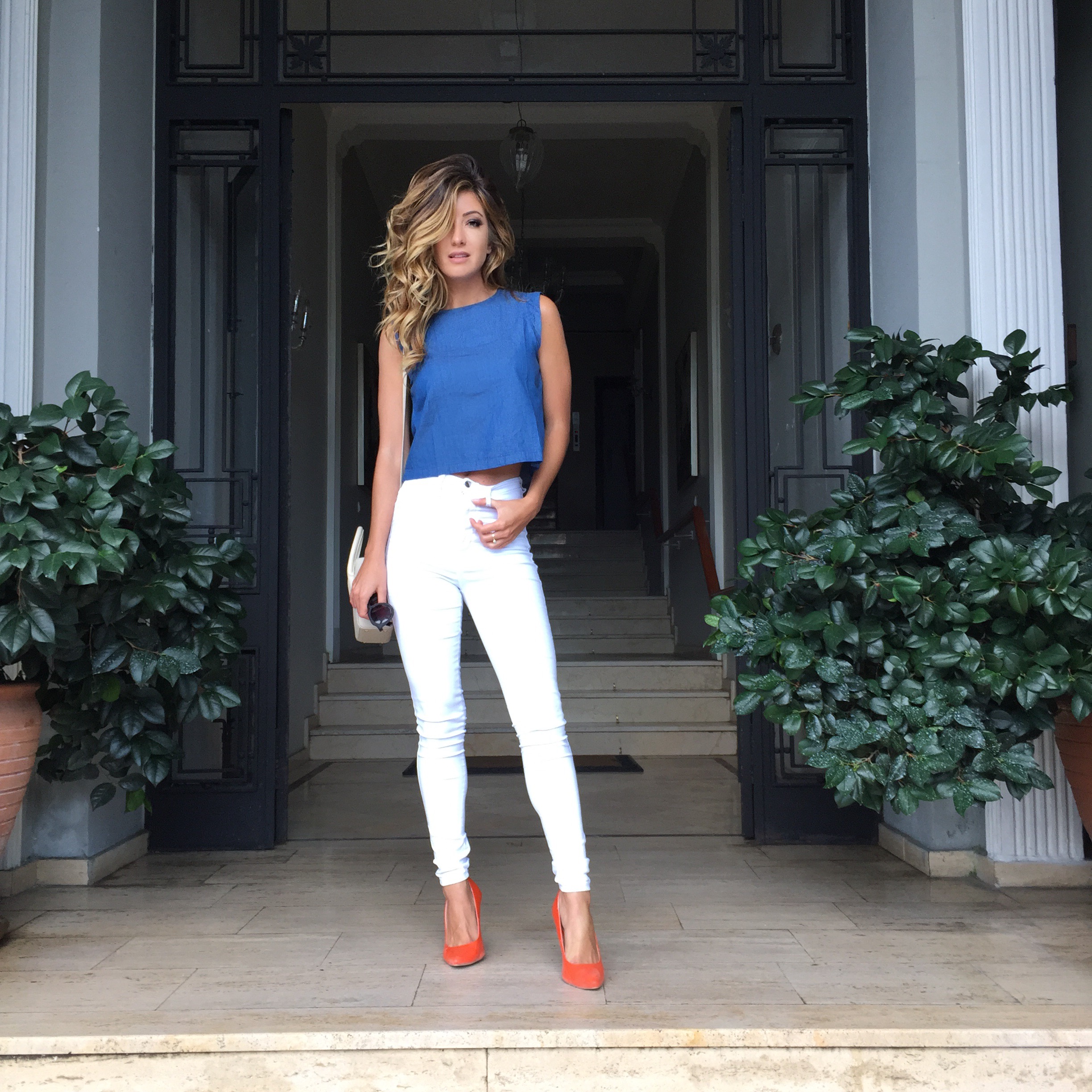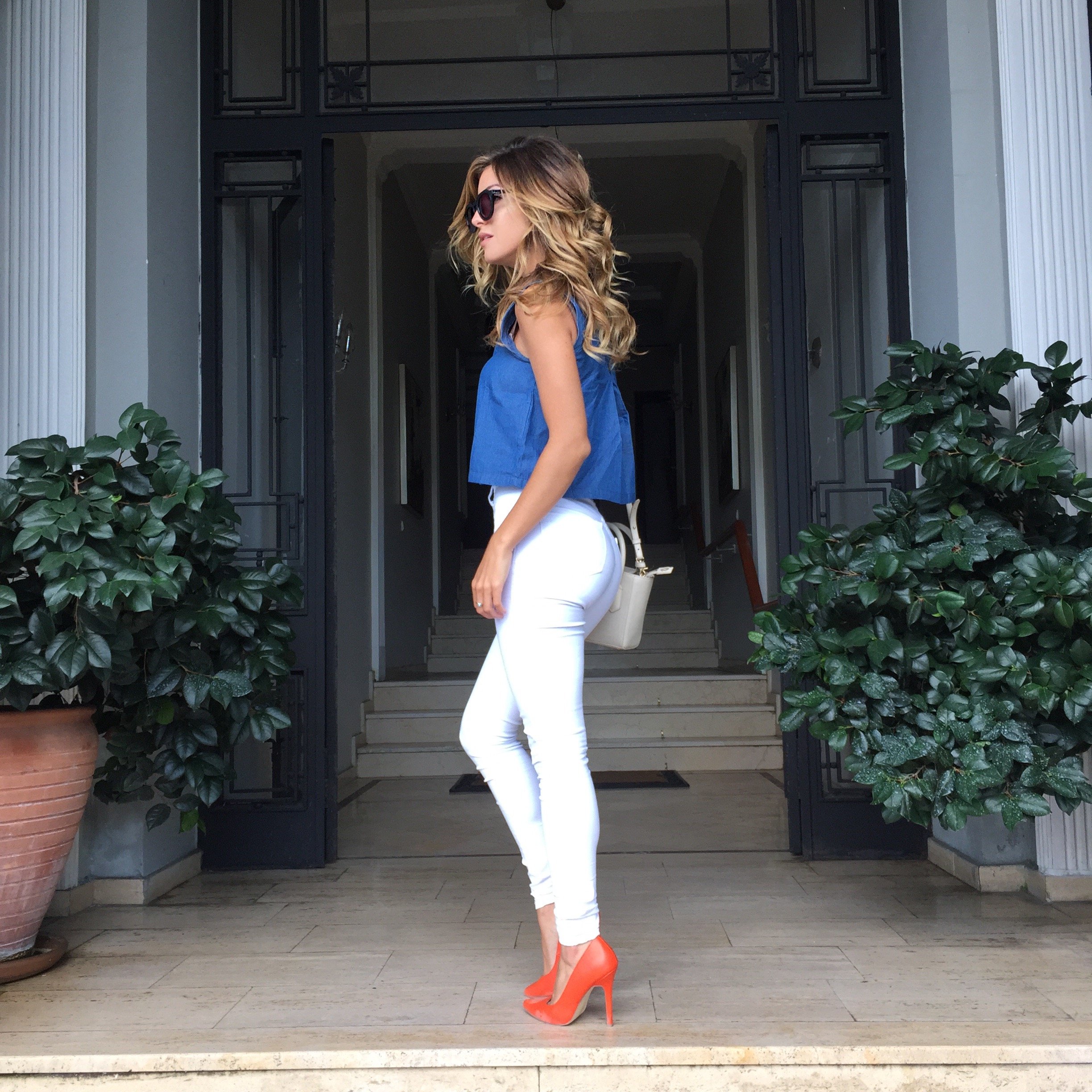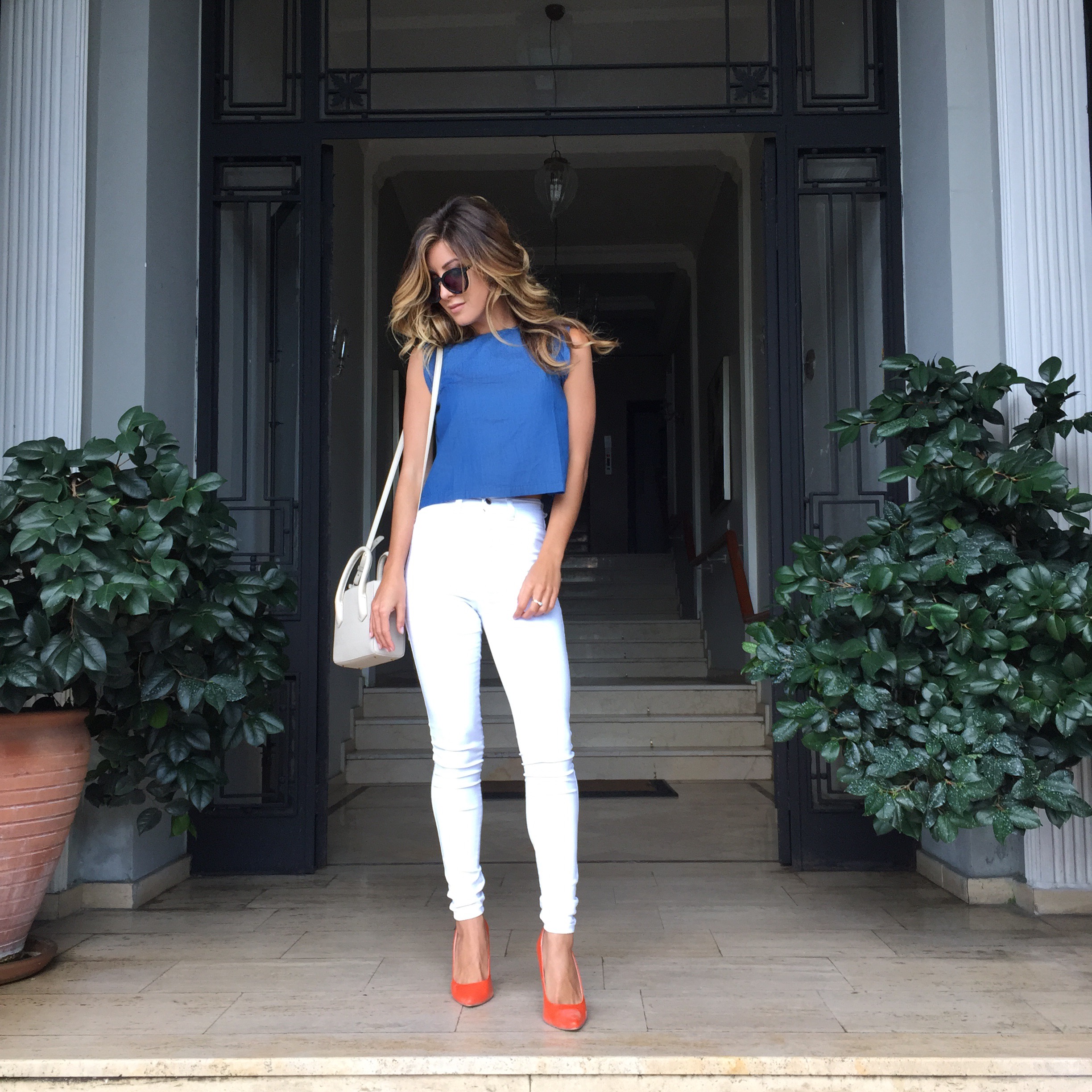 I recently got this denim crop top from Zara and I loved the seventies style it had. The seventies are coming back this Fall and I have so many exciting outfit ideas for this top. It's comfortable, has the perfect wash, and is extremely versatile. I wore high waisted white jeans because I have a super long torso therefore making crop-top's waaaaayyyy too short on me (it looks ridiculous) so I have to pair high-waist everything when rocking a crop top.
White high-waisted jeans: DailyLook, "Beatrice" coral pump: c/o Shoedazzle (get them here), Denim Crop Top: Zara
-SHOP THE POST-