I'm such a fan of off shoulder tops that I think I've officially created a problem for myself! I've maybe bought every off-shoulder top I've seen and have been seriously obsessed this trend for years. I'm such a seventies soul child and off shoulder tops always remind me of this era. High wait shorts or pants, messy hair and an off shoulder top is essentially what I would like to wear forever. Okay, maybe not forever, but until I get sick of it haha.
I found this gem of a top at Forever 21 and have been rocking it nonstop. It's so easy to wear and goes with practically everything. Olive is another color I'm always drawn to, it really is a great neutral and can add instant chic-ness to any article of clothing. These high-waist tie pants are so comfortable and easy, it's almost like wearing pajamas except…not.
Funny thing about this look is that it's all Forever 21. Oops! I don't usually only wear one brand head-to-toe but for some reason this just…happened! Anyhow, it goes to show that you truly can find some gems at unexpected places. Right?
What are your favorite fast-fashion brands to shop at?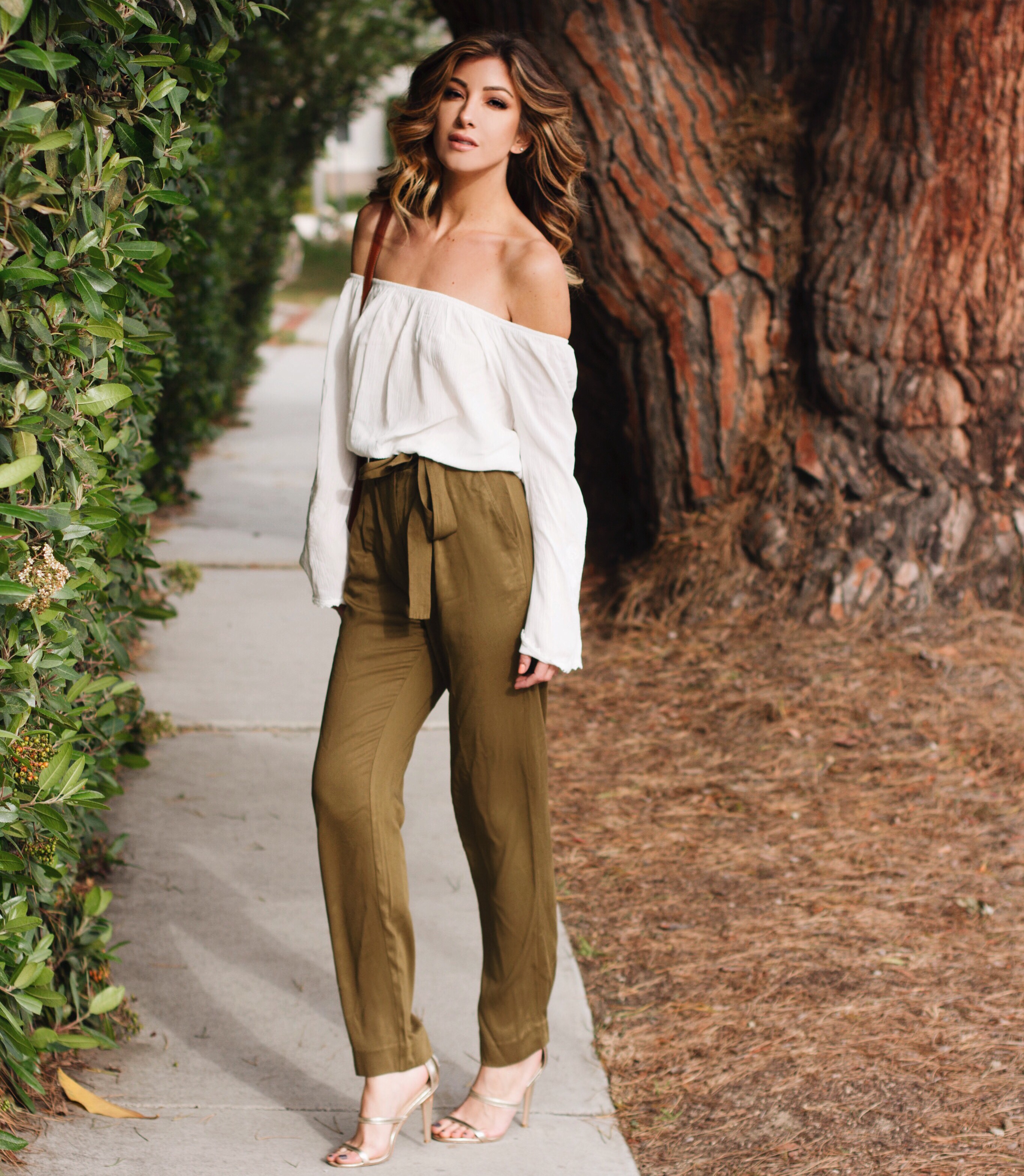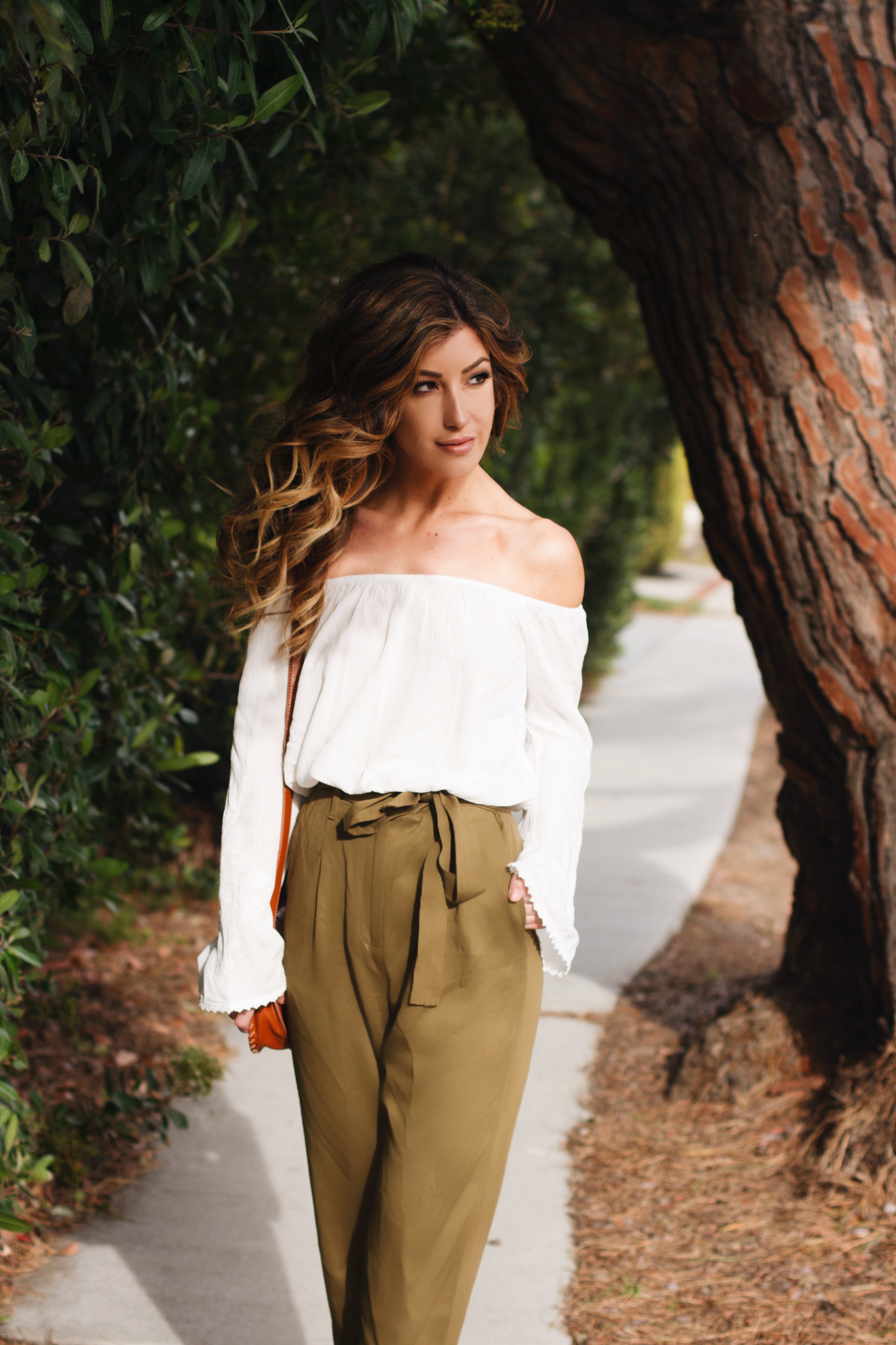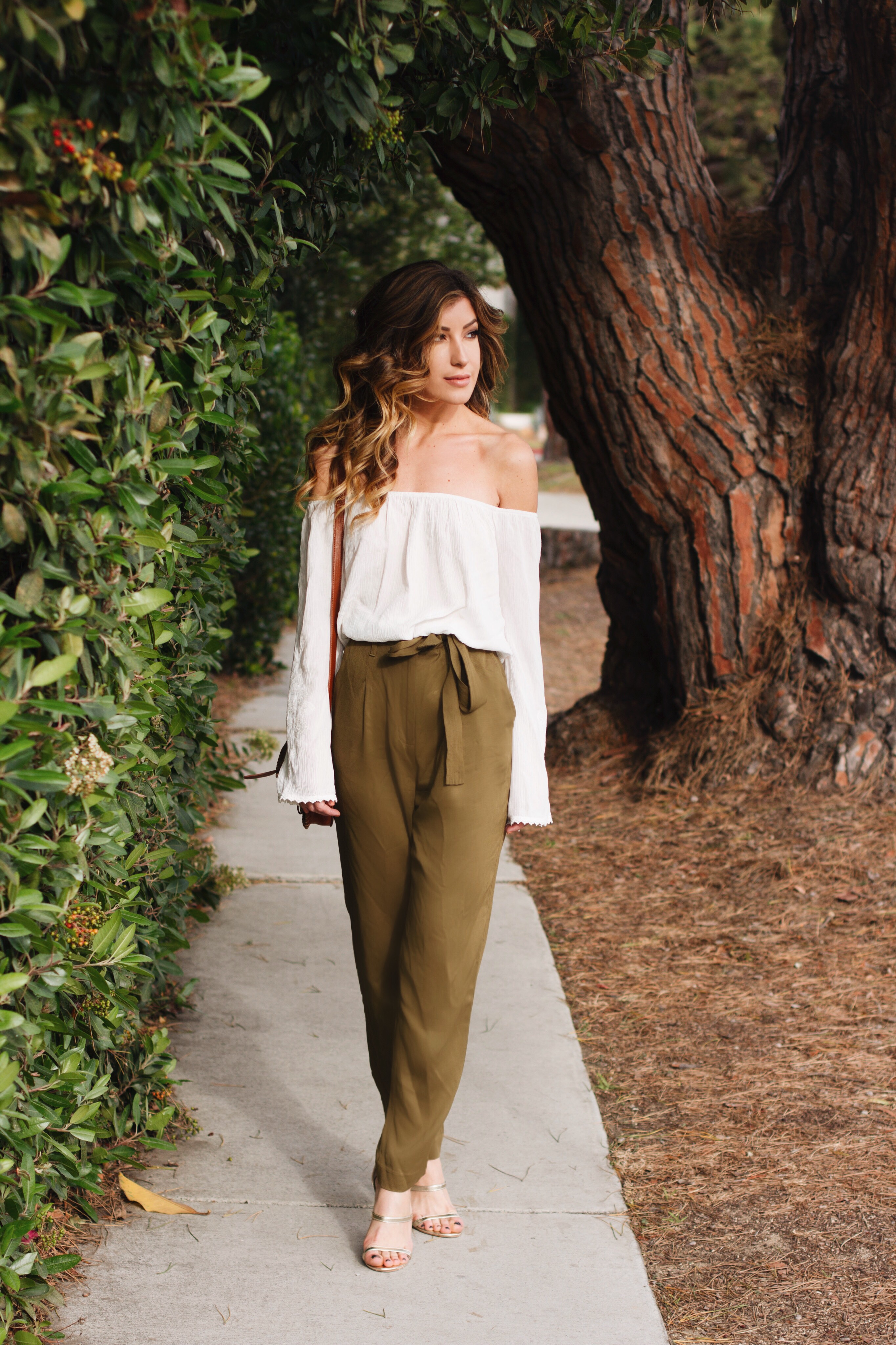 Olive Trousers + Off Shoulder Top + Heels: Forever 21.
Shot by Marley Cumbee.
-SHOP THE POST-