I can't even begin to tell you the excitement I had when Chanelle told me she was going to put me in a crop top with high waist cutoff denim shorts. I squealed. I put this outfit on and felt slightly like a giraffe; tall, lanky, and extremely awkward. The reason being, I have a super long torso, so I always felt like crop tops look slightly silly on me. After a couple deep breaths and seeing Chanelle in something I'd never imagine her wearing, I felt amazing. Both of us, out of our comfort zones, staring at each other dressed AS EACH OTHER! It was an epic moment, and let me say…I felt like Chanelle for the remainder of the shoot. It was awesome.
On Chanelle: Dress c/o Darling, Christian Louboutin "Bianca" pumps.
On Me: Mink Pink DIY Slasher Shorts created by Chanelle (get un DIY'ed here), Motel Crop Top (here), Leopard Booties: Ebay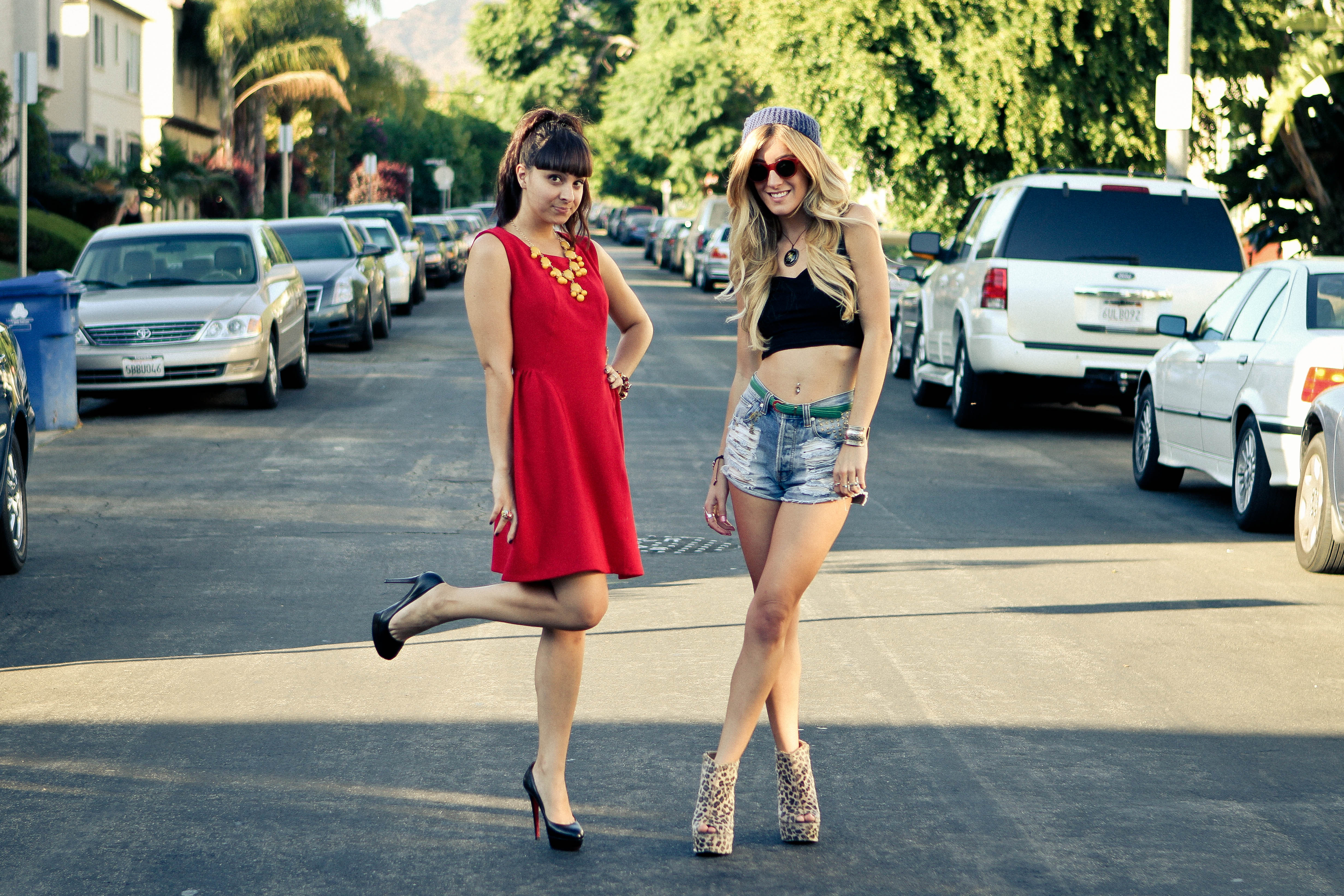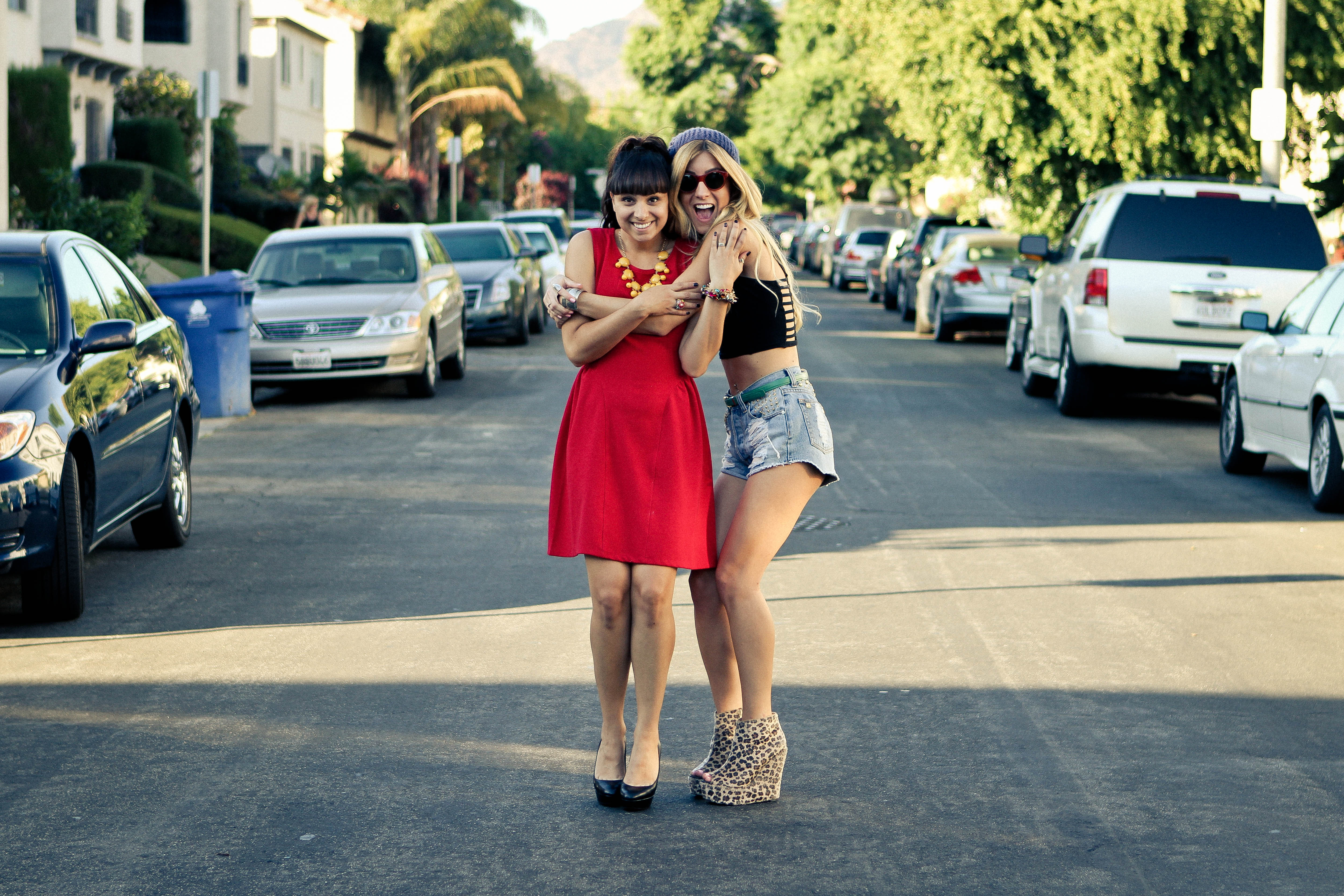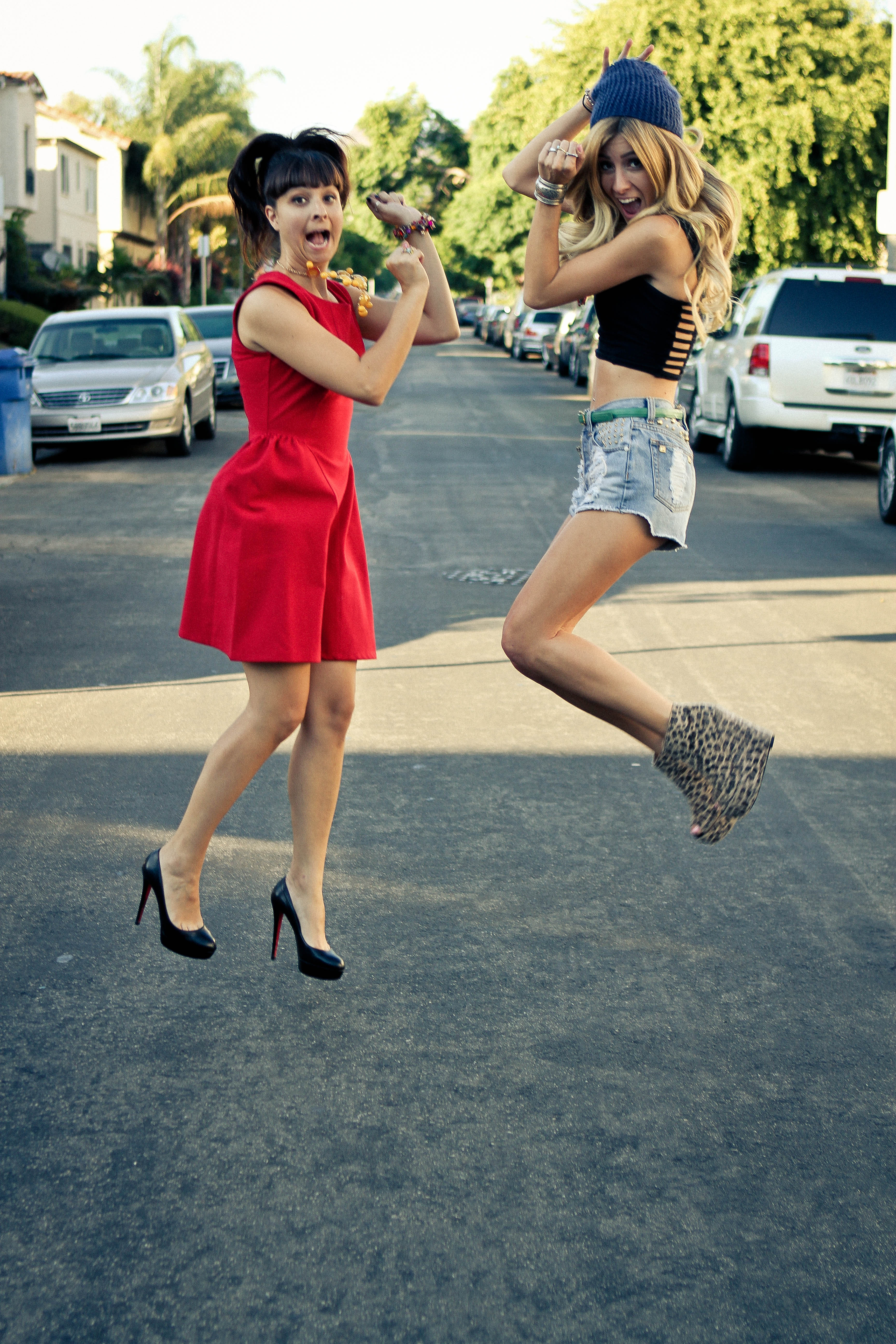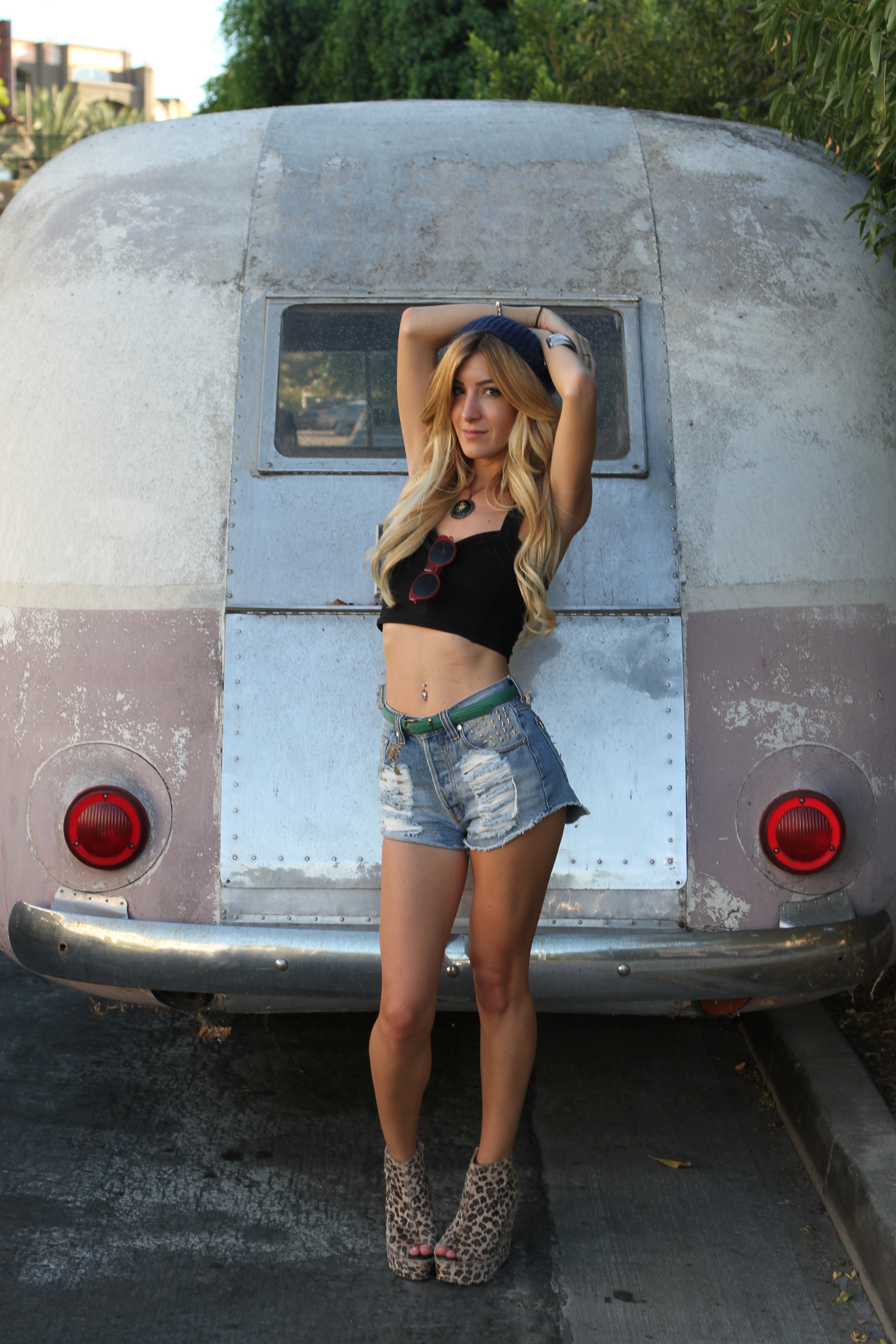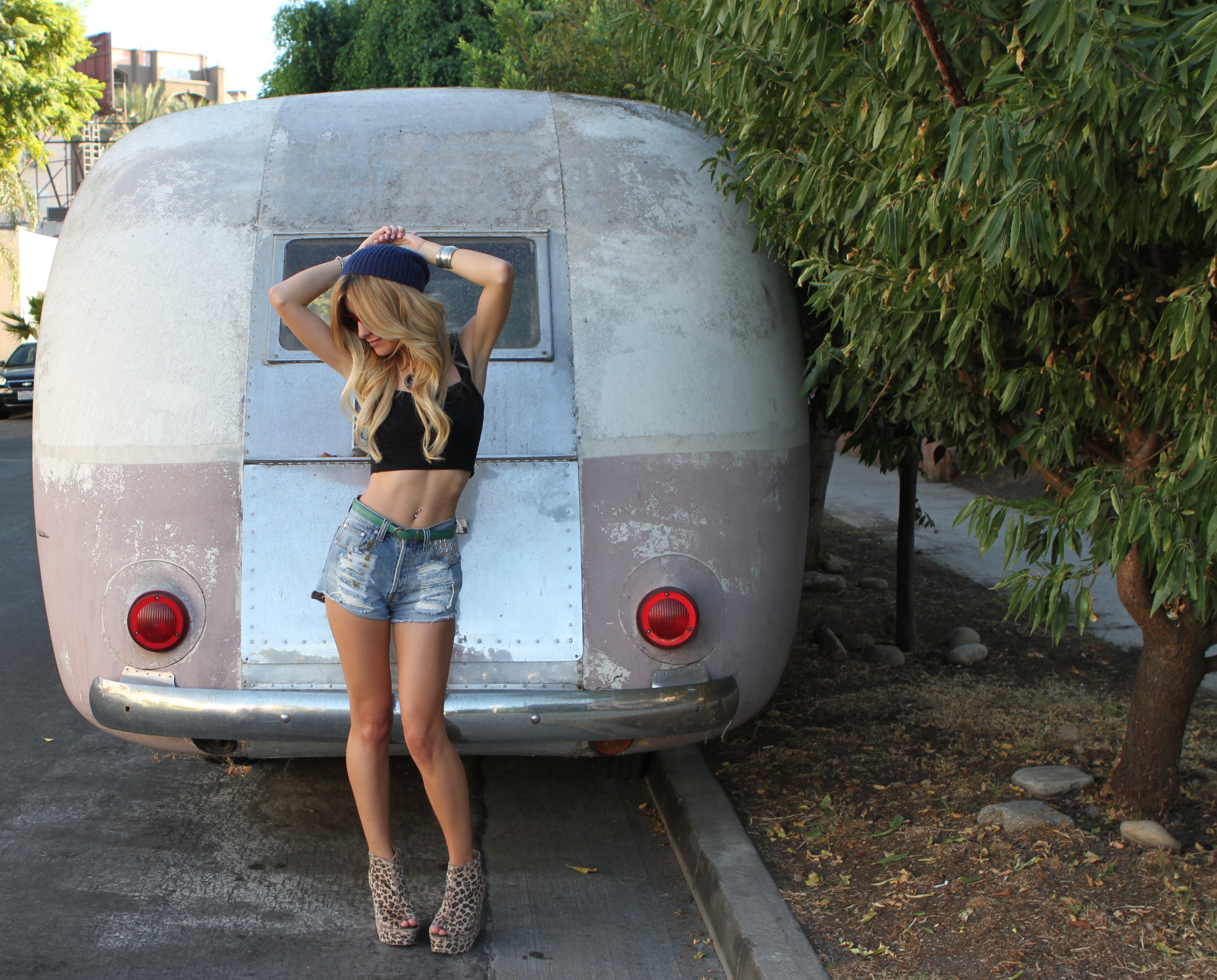 What do you guys think of this look? We have one more coming up in a few days, and if you missed the first look, check it out here.
Be sure to follow me on Instagram @lefashnmonster