I am proud to announce to you a series collection of posts that Chanelle Laurence of The Penelope Times and I have curated. Imagine, two bloggers with completely different styles styling each other?
For me, it was a dream come true as Chanelle's style is one I appreciate and get inspired by. Her edgy looks are still feminine which I admire. Let's not forget mention that Chanelle's facial expressions may be my favorite. If you check out her blog I'm pretty sure you'll say exactly what I said upon looking "OMG, I want to be Chanelle". Trust me, just check it out here.
This series is divided up into three looks. This is the first 🙂
I won't lie, not wearing heels, was a huge struggle for me, but after having Chanelle style me my fears went away and I truly began to embrace her versatile sense of style as well as test my own comfort by wearing items I would be too intimidated of wearing otherwise. At the end of the day, I felt super confident and was having the best time getting creative. I hope you enjoy this series as much as I had making it.
On Me: Jeffrey Campbell Flatforms, Vintage Top, H & M headband.
On Chanelle: c/o Hale Bob Silk Blouse, Bakers ankle boots.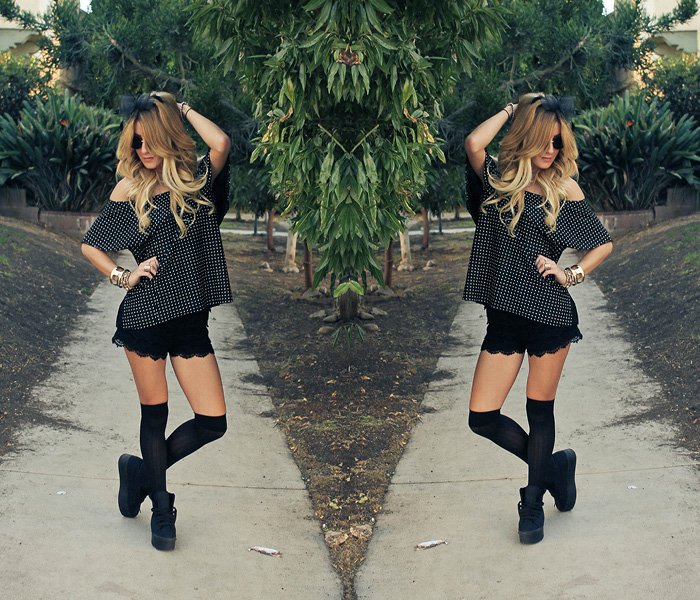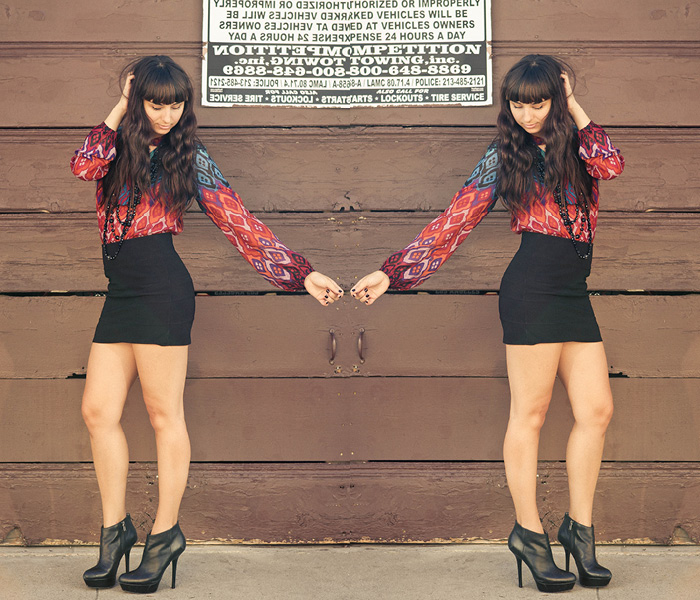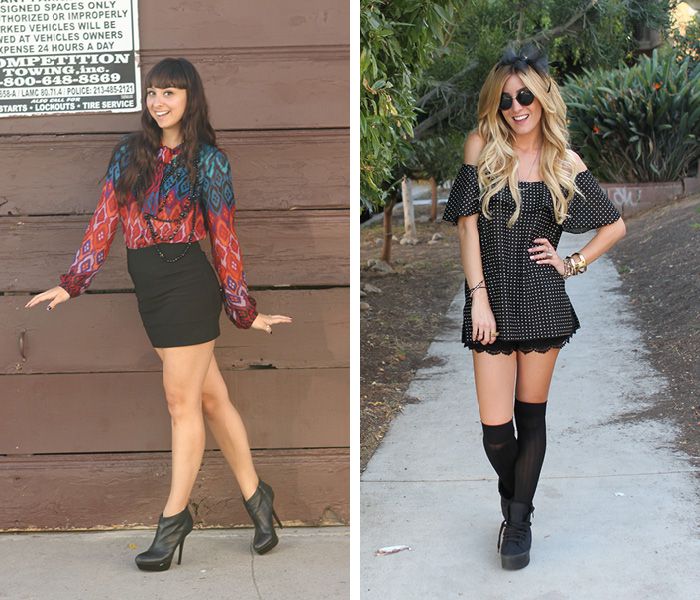 Photos via Chanelle
How adorable is Chanelle's ultra "Deniz" pose? I'm kind of dying of the inside right about now. Stay tuned for outfit 2 coming up 🙂 Tell me what you think of this idea and the outfits below!
See Chanelle's post here.