Some days are meant to be lazy…today is one of them. When I say lazy, I mean I put on heels with my joggers. Don't judge me? I'm still learning to get comfortable with casual clothing so please bear with me! The weather in L.A went from 56 degrees to 86 degree in 24 hours. I have to say, I'm a winter baby so cold weather appeals more to me than warm weather (am I crazy?).
Black joggers are the most comfortable and on-trend pant right now, and I am loving every second of it! I can seriously wear these babies everyday! Actually…I think I might. That's normal right?
Casual, on-trend and comfortable…that's today's outfit of the day!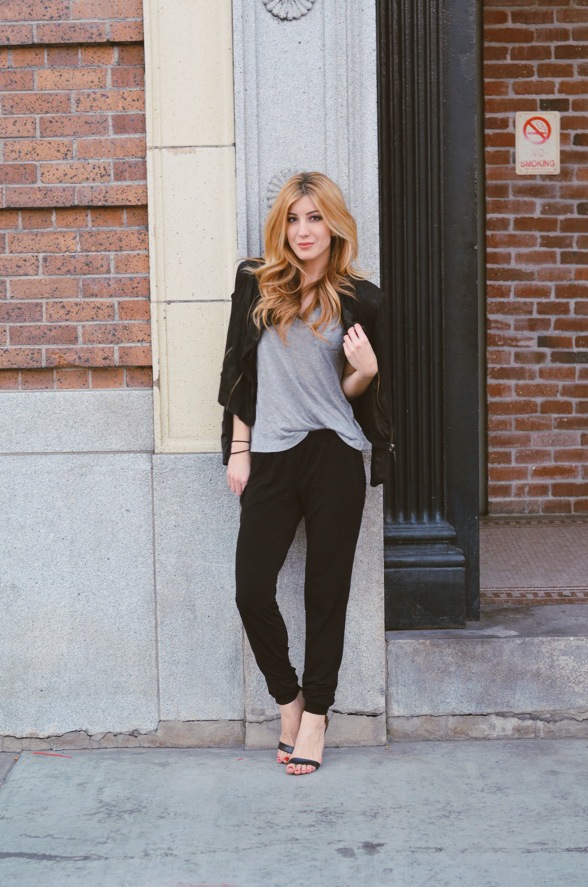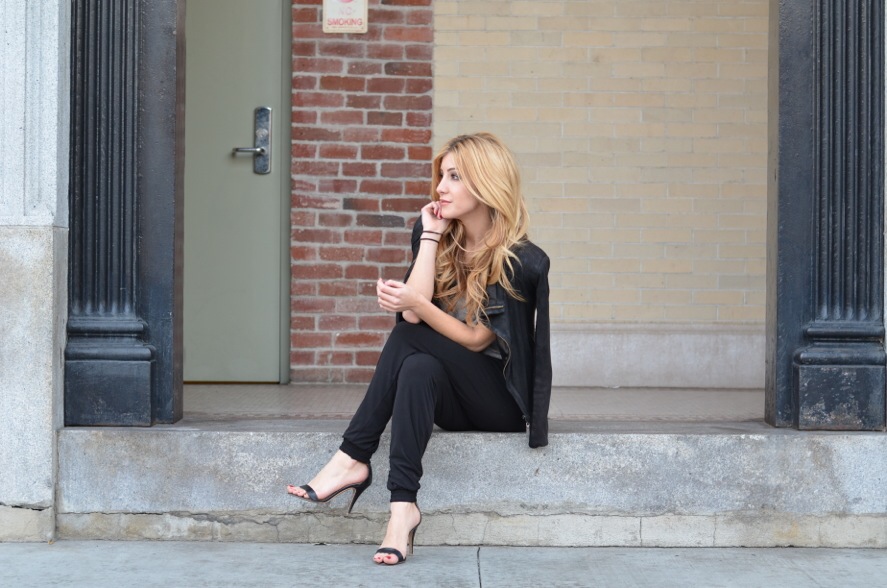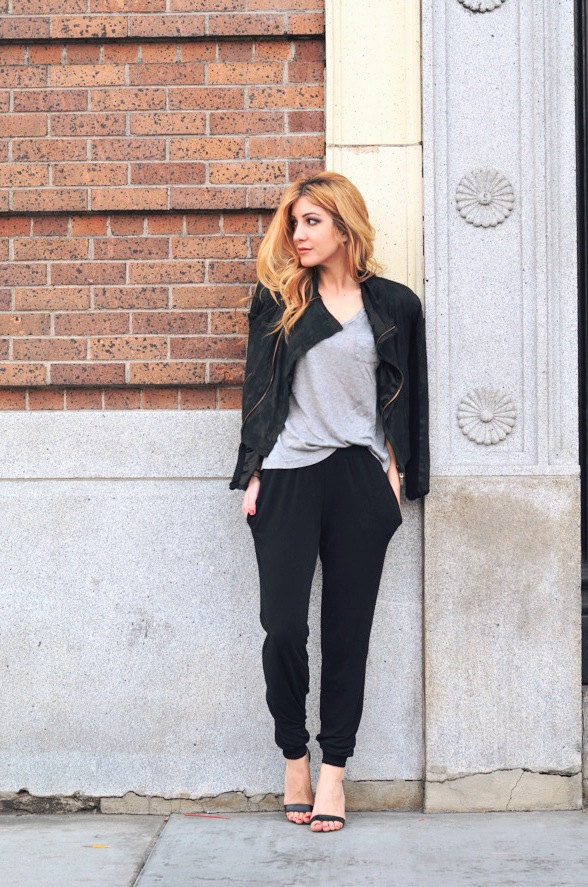 Black Joggers: Veronica M c/o Blush Boutique, Sandals: Mango, Metallic Jacket: c/o Blush Boutique
-SHOP THE POST-