Happy hump day dolls!
I'm totally excited about this post, and once again it's from one of my favorite clothing brands, Dynamite. This season I'm all about light layering pieces and especially ultra-chic tops. This belted military tunic is perfect for any season and a great transitional piece. I love the gold details and the wrap belt and the fit is just perfect. It's a great layering piece as well, for the cold winters pair it with a turtleneck and coat.
I love this look so much because it's totally work-appropriate (just switch out the heels and add a blazer) but it can also be worn for a perfect date night. I love looks that allow me to balance the day with just a few changes. Also, I added a pop of red and a ponytail for a fun lunchtime look with my girlfriends. I've been trying to stay away from super high heels as of late to give my feet a break, so these kitten heels are the perfect balance between flats and a heel.
Between the belted military tunic, ripped jeans and red kitten heels, I'd say this is a pretty easy peasy look to rock!
Also, I want to tell you all to take vitamins and bundle up! I got super sick this past week and have been barely functioning! But, two new videos are about to go up on my YouTube channel, so subscribe! They're gonna be great!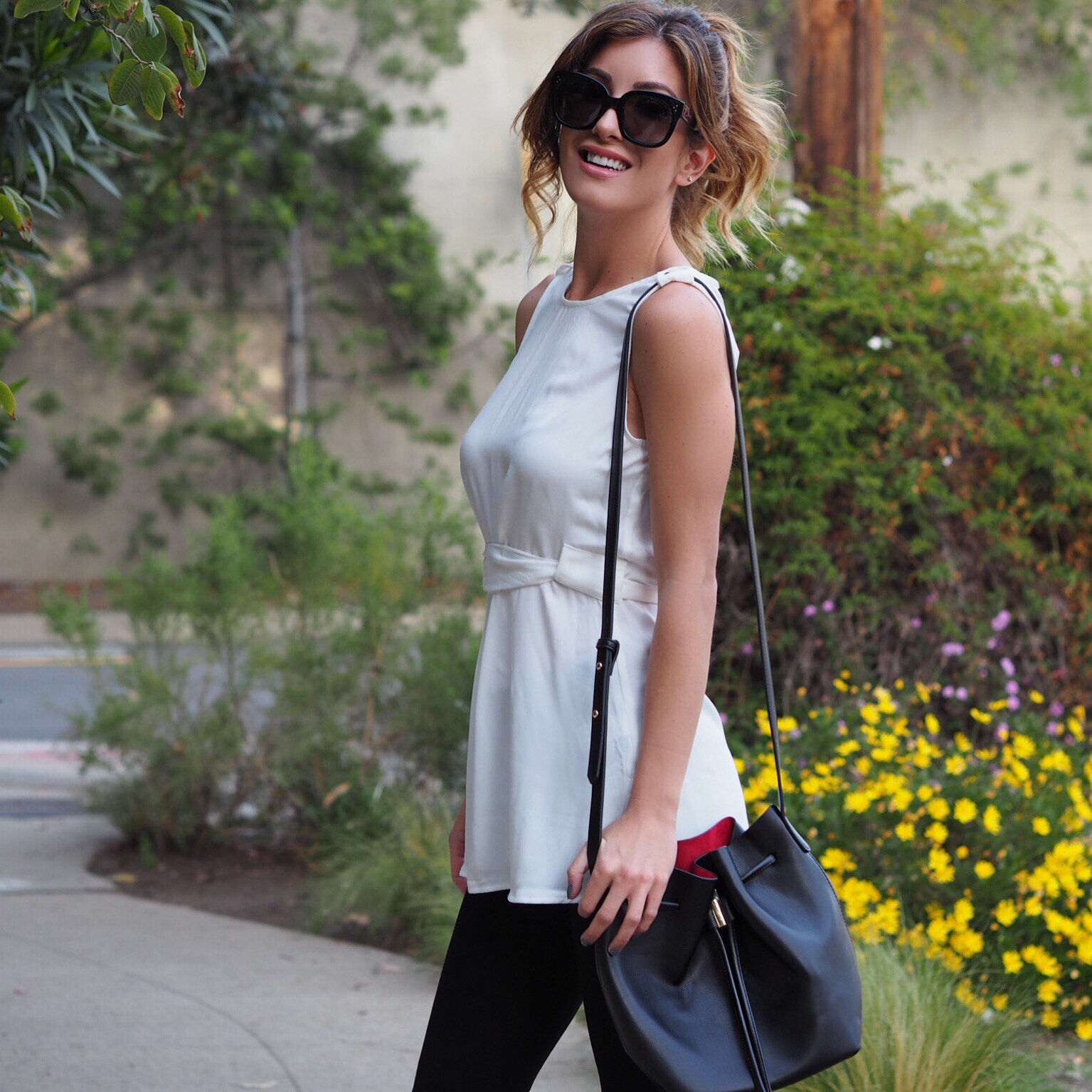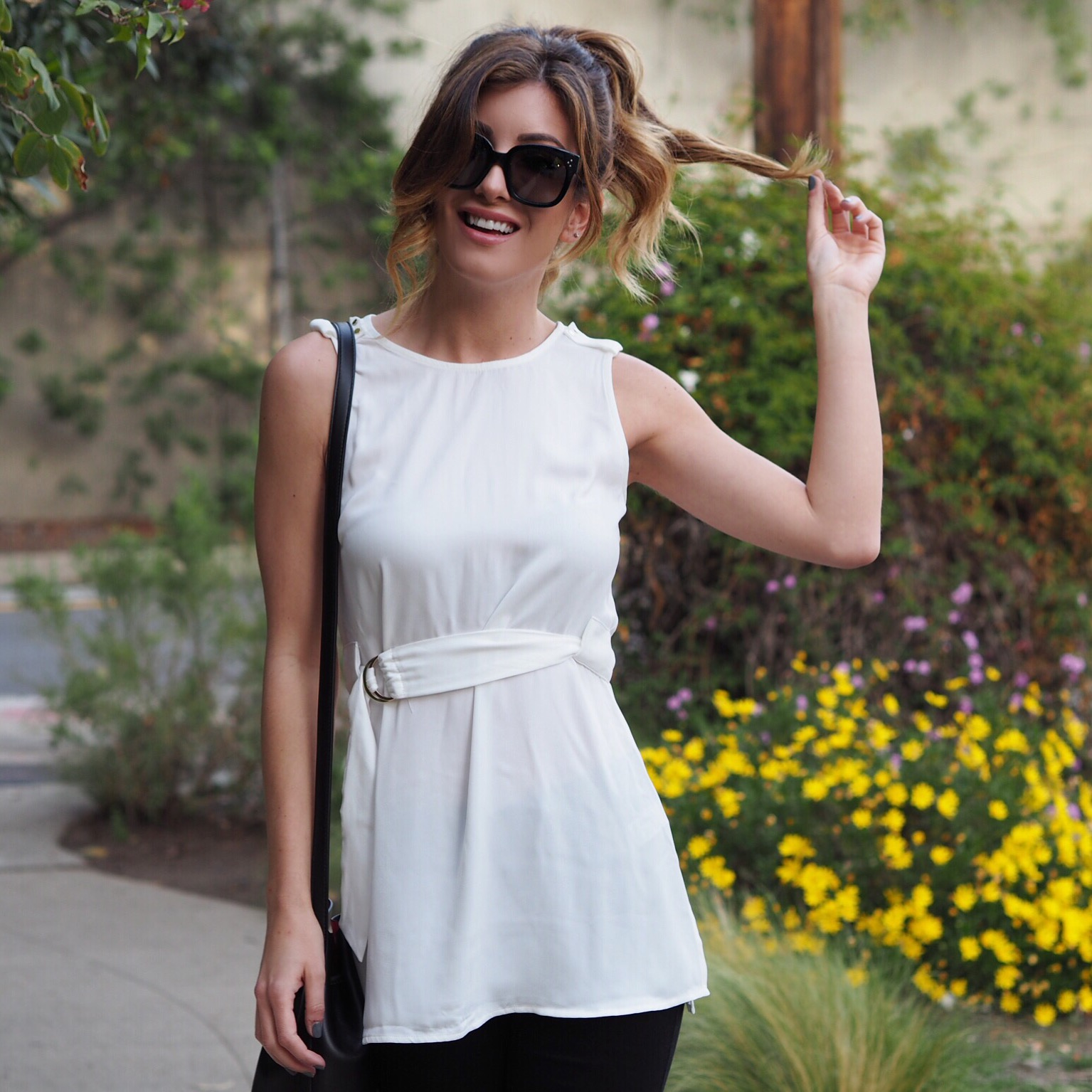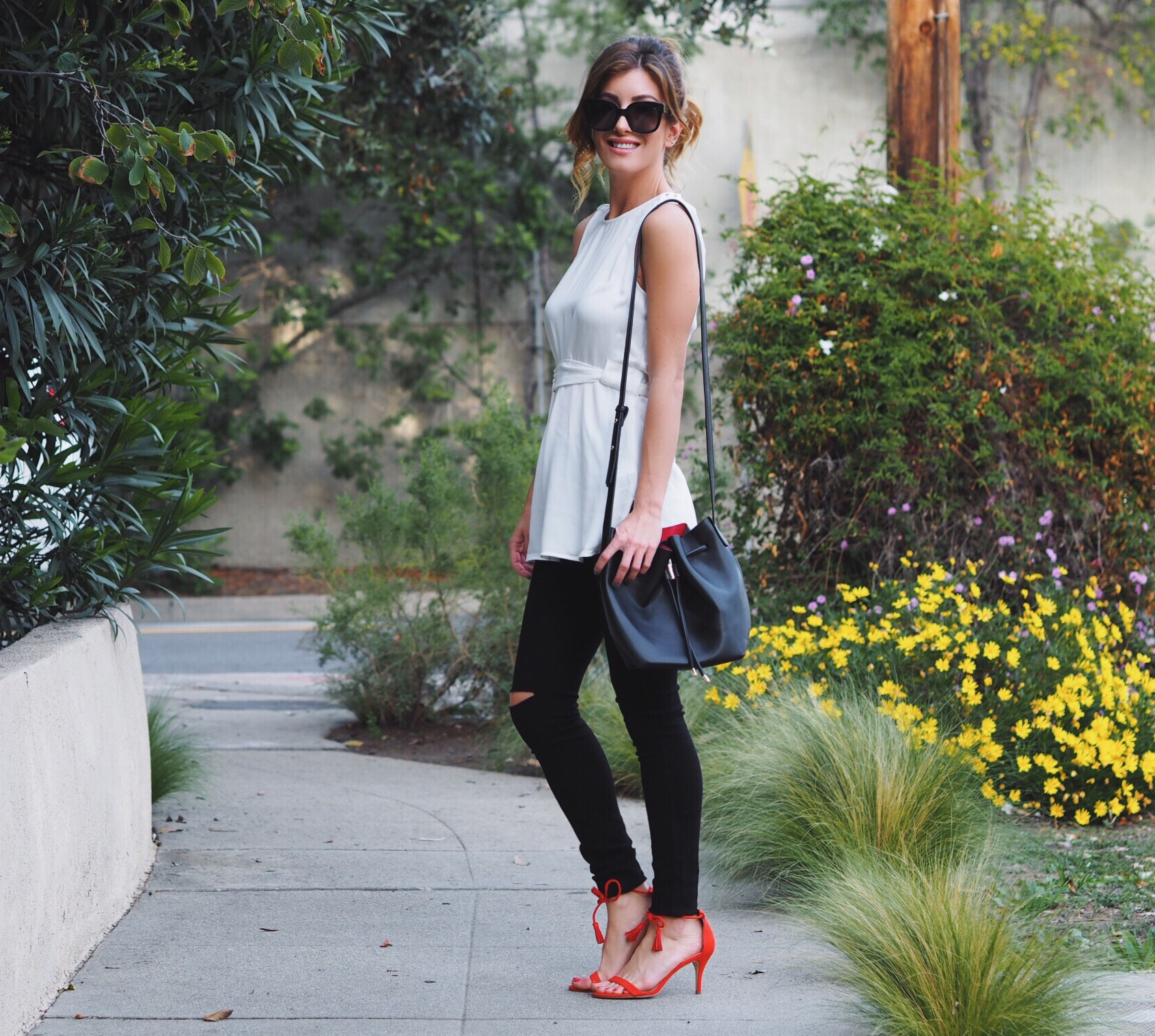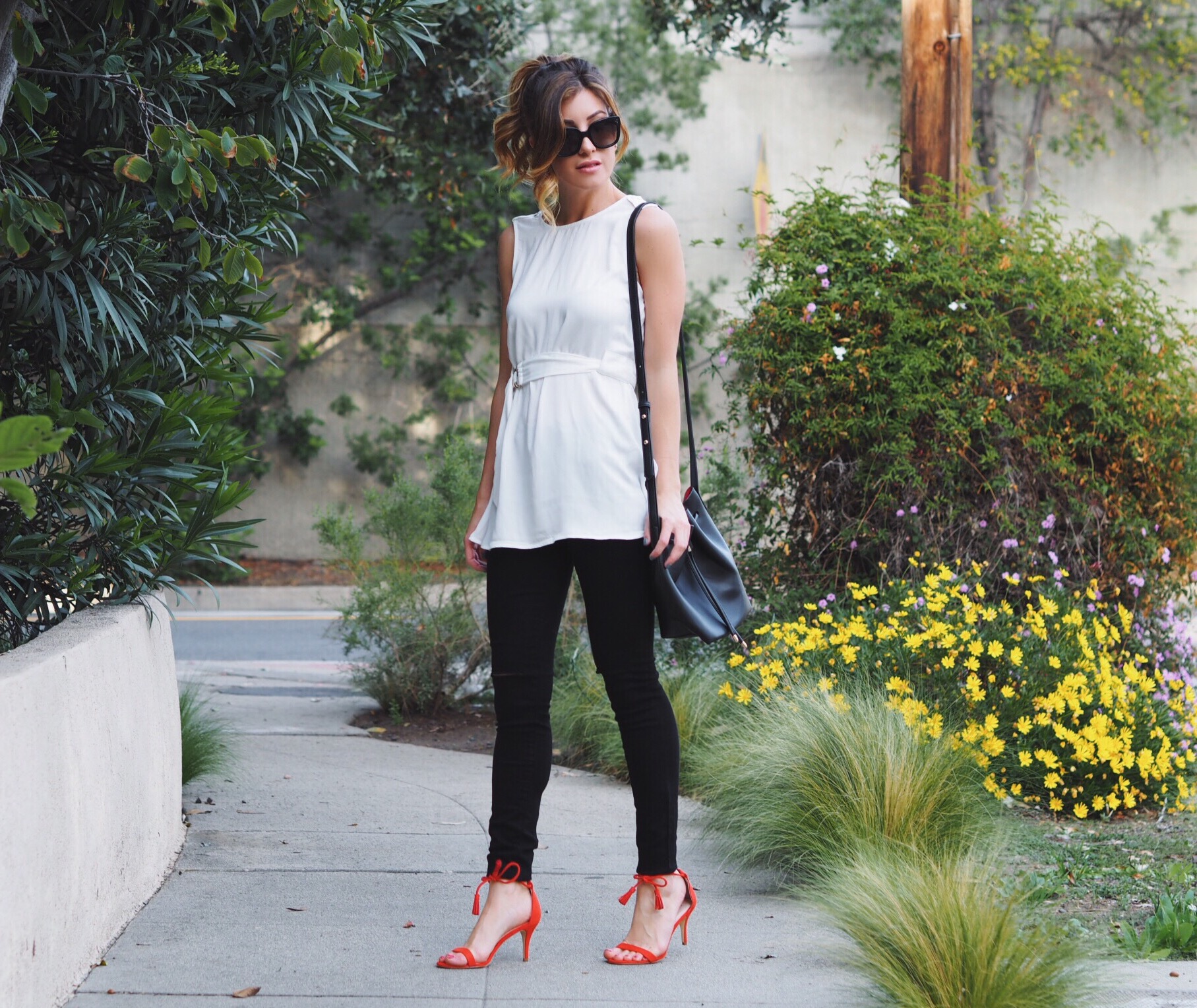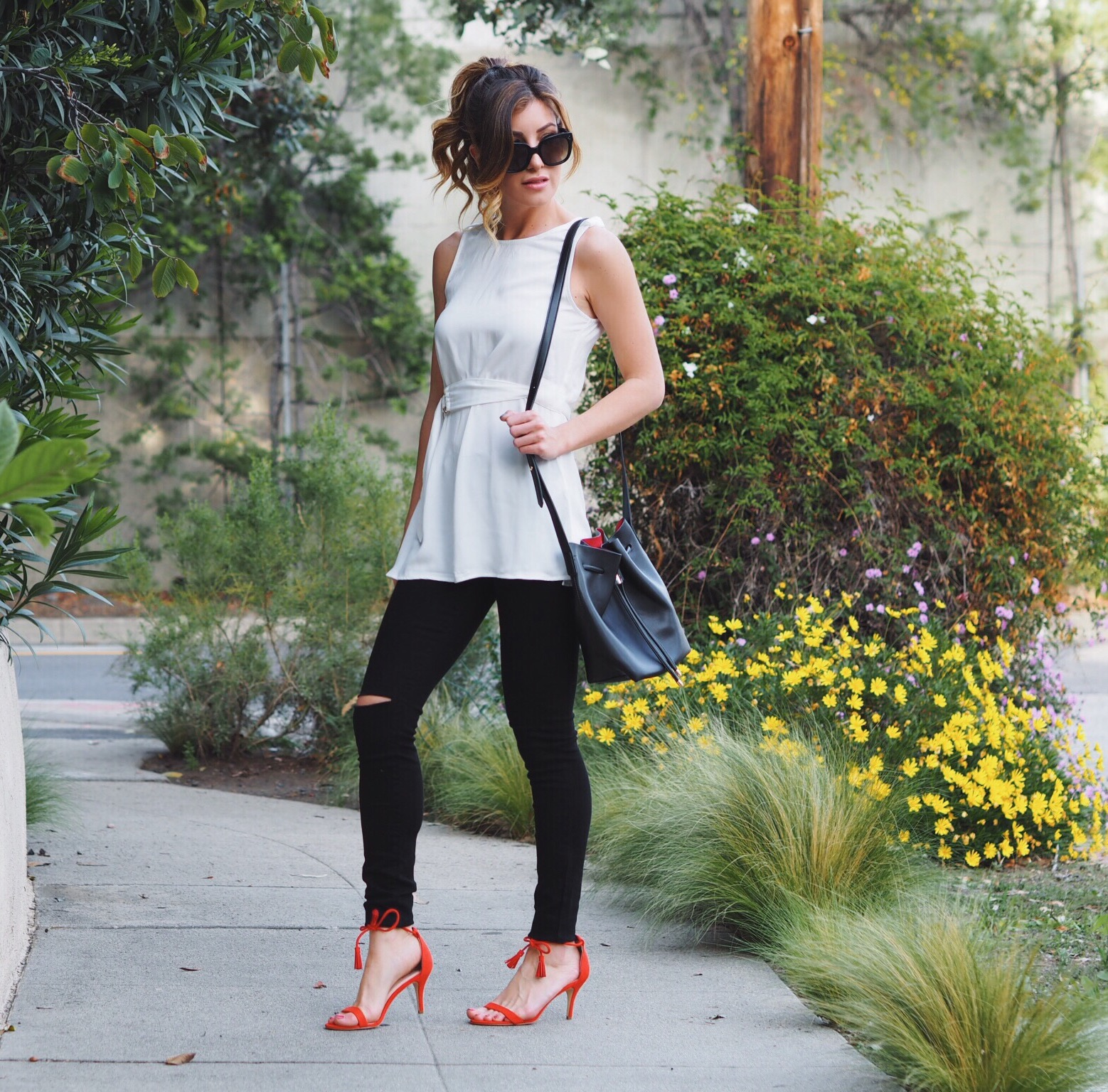 ISSIE red kitten heels: c/o JustFab (get them here; they come in other colors too!), Bucket bag + Alyssa black ripped jeans + Belted military tunic: c/o Dynamite Clothing (get them here, here, here).
-SHOP UTILITY CHIC