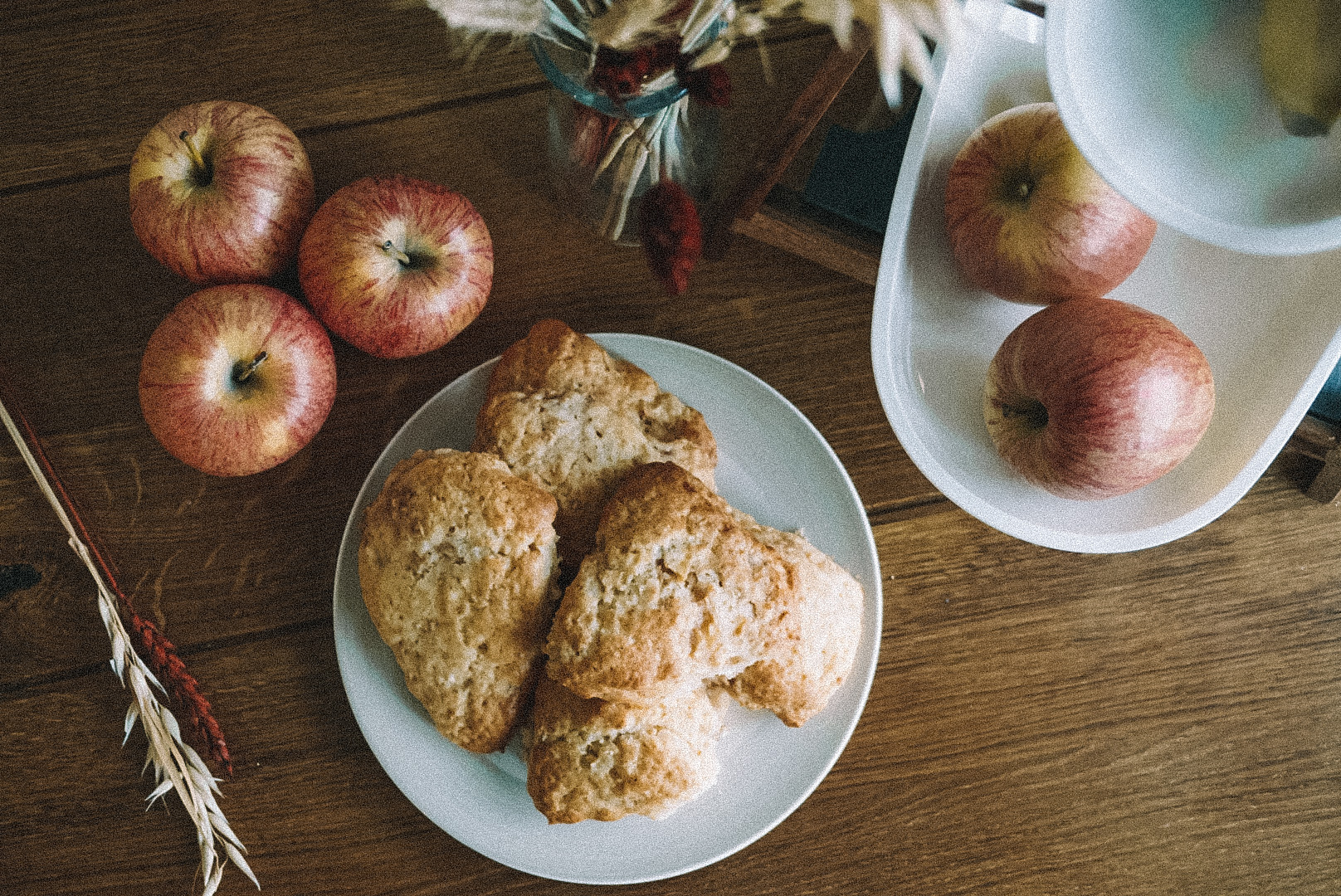 Yes, we have another baking post here today but I promise you it will be an ABSOLUTE FAVORITE! This scones recipe is easy to do and very versatile. It's a great treat to go with your morning coffee or your afternoon tea.
Scones are one of my favorite snacks as they remind of my travels to the U.K. Having afternoon tea at the Savoy, The Ritz, or a quaint tea garden tucked away, I always anxiously anticipated the arrival of the English scones.
I have tried tirelessly to make a decent dough for years, and finally I have! This dough is not just decent, it's really perfection. I feel like I am eating a fresh scone from a tea room in the U.K.
This recipe is very universal and applies to ALL scones as you can use 200grams of any fruit or chocolate you desire. You can use blueberries, raspberries, strawberries, the possibilities are endless!
You can also change up the amount of sugar based on your preferences as well as the combinations of fruits. After playing around in the kitchen a few times you will end up with your very own scones recipe, like this one.
I have made these scones over fifty times and have finally come up with the perfect method to make them fluffy, buttery and full of flavor. And my husband loves my All-American Apple Pie (I will post this soon), so these scones pay an homage to it.
I hope you guys have fun in the kitchen and please share with me your creations on Instagram.
INGREDIENTS
SCONES DOUGH
350 grams plain flour, plus extra for dusting
1 Tablespoons baking powder
1 pinch fine sea salt
125 grams unsalted butter, diced.
80 grams caster sugar
180 grams buttermilk
200 grams fresh blueberries OR any fruit you desire, OR chocolate chips.
1/4 cup milk
Small slice of butter
2 Tbsp Demerara sugar
APPLES WITH CINNAMON & SUGAR
3 Sweet/Tangy Apples (I like Fuji & Gala)
1-2 Tablespoons Caster Sugar (per your preference)
1-2 Tablespoons Cinnamon (per your preference)
DIRECTIONS
+ Preheat the oven the 200-degrees Celsius.
+ Line a baking tray with baking paper.
+ Add flour, baking powder and salt in a baking mixer and mix well together.
+ Add butter and caster sugar and mix well.
+ Add buttermilk *(don't have buttermilk? Alternative: Milk & Lemon Juice. for every 100ml of milk 1 tablespoon lemon juice. Let sit 5 minutes. Use.)
+ Knead into dough. (15-20 seconds)
+ Add fruit. Mix gently, fold in.
+ Take dough on a lightly floured surface and make
into a ball.
+ Flatten into a disc about 2.5 cm thick.
+. Using a pastry cutter, cut out scones and place on baking tray.
+ In a separate bowl, melt butter and milk.
+ Brush tops of scones with the warm milk/butter mixture. Sprinkle sugar if desired.
+ Bake for 12-14 minutes until risen and golden.
+ Enjoy!
Let me know if comments below if you enjoyed this recipe or if there is anything you'd like to see!