This is a sponsored post.
For this post, I teamed up with Olay.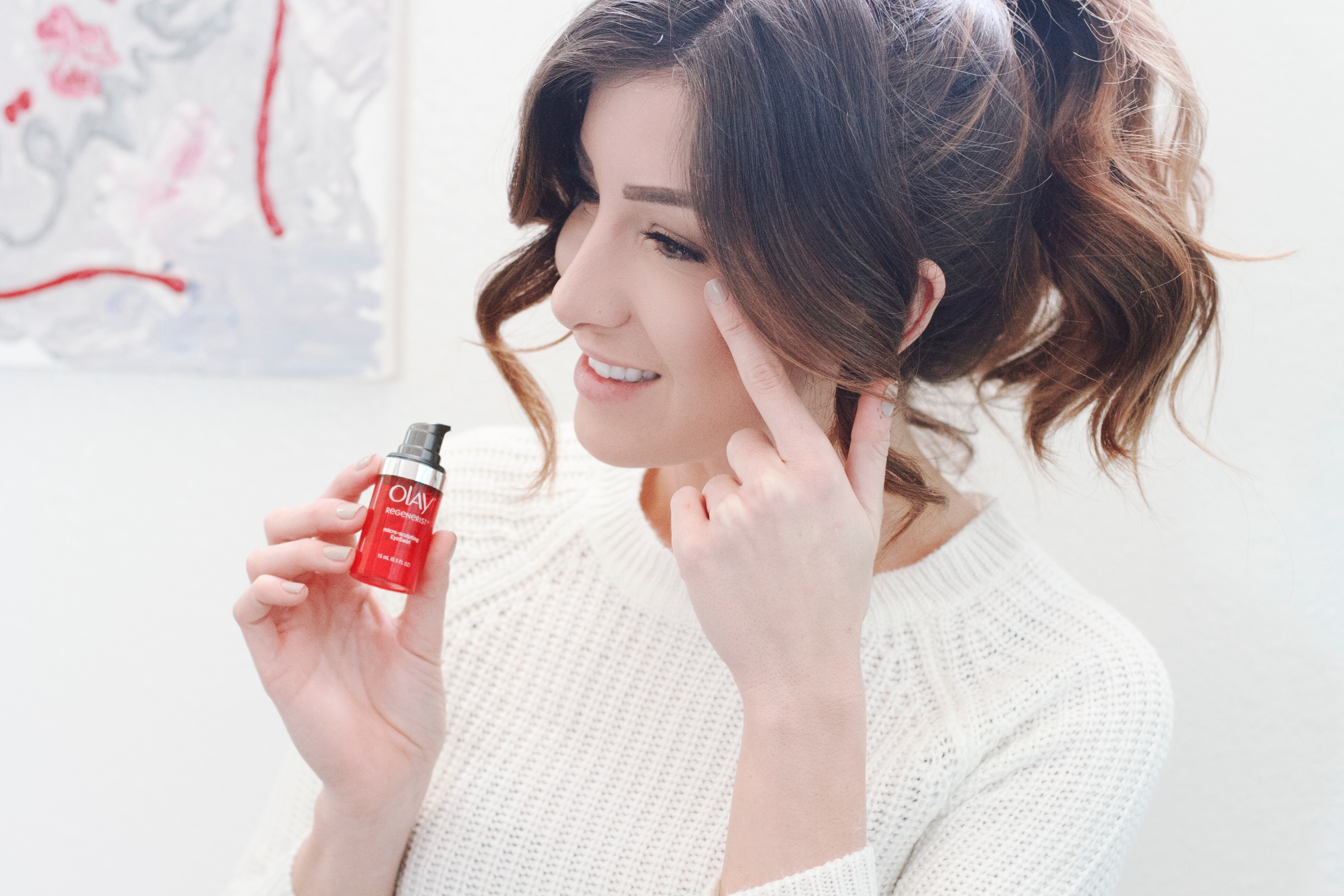 Hey guys!
Today I'm excited to share a sneak peek into the beauty regimen I follow when I have a huge event or date coming up. I recently teamed with Olay to try their Regenerist Micro-Sculpting Cream and Eye Swirl, and I have been completely addicted. As I get older, my skin has been an increasing priority and I've been playing around with a bunch of products, trying to find the product that perfectly complements my type of skin. My skin is oily, so a lot of creams and other anti-aging products leave me feeling sticky and can cause breakouts.
That's when I found out about Olay's Regenerist Micro-Sculpting Cream. My mother has been using it for years, and people always tell her she looks almost 20 years younger than her age. She always inspired me to take care of myself, and I couldn't thank her more for it.
My new skin-care routine consists of many products, but these two are my essentials. What I love about these products is that I saw results almost instantly. With the cream, my skin feels ultra-hydrated without a sticky feeling. With the eye swirl, I can see the lines around my eyes become less apparent and the skin under my eyes begin to firm up.
Whenever I have to get ready for an event, I make sure to stick to my regimens. If you're like me, sometimes you skip them in order to save time or because you're lazy. But by being consistent, your skin doesn't freak out as a result of random missed steps.
By moisturizing every day, you're allowing your skin to remain hydrated, which reduces redness and swelling, as well as helping your makeup to go on and last longer.
Another major part of my process for getting ready for special occasions like Valentine's Day is reducing swelling under my eyes and minimizing fine lines and wrinkles. FINALLY! It's honestly really easy to forget about our eyes; we think just a moisturizer will do, but it's essential to nourish our eyes as we age. That's why the Olay Regenerist Micro-Sculpting Eye Swirl is key for me.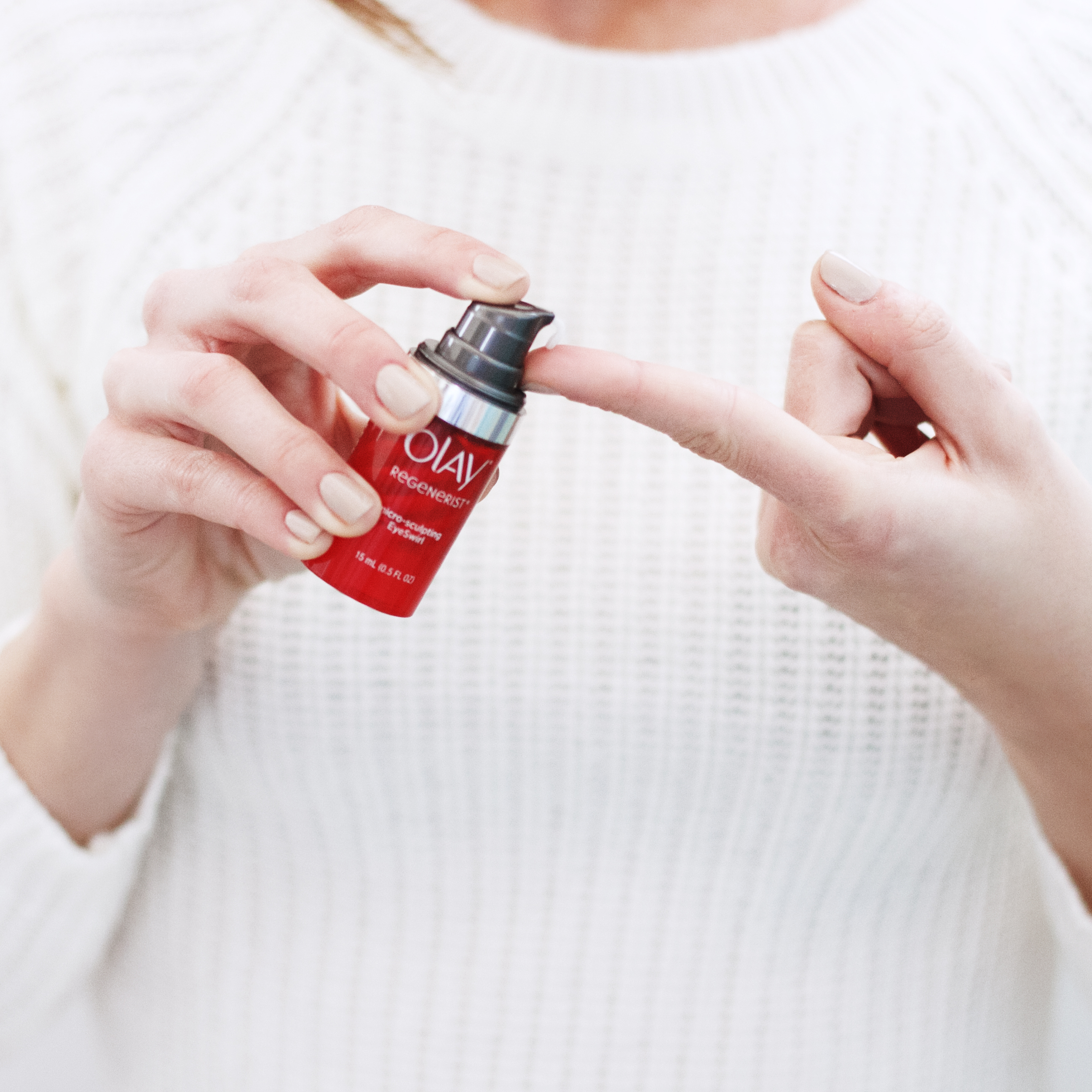 Speaking of eyes, I'm not the only one who will tell you how great this eye cream is. Before I go on to talk about that, let me discuss how Michelle Jubelirer has influenced me. As the CEO of Capitol Records, she not only is a powerful and strong woman, but also has a signature style that sets her apart. She's always looking fresh with a bold, pink lip, which gives her a signature look.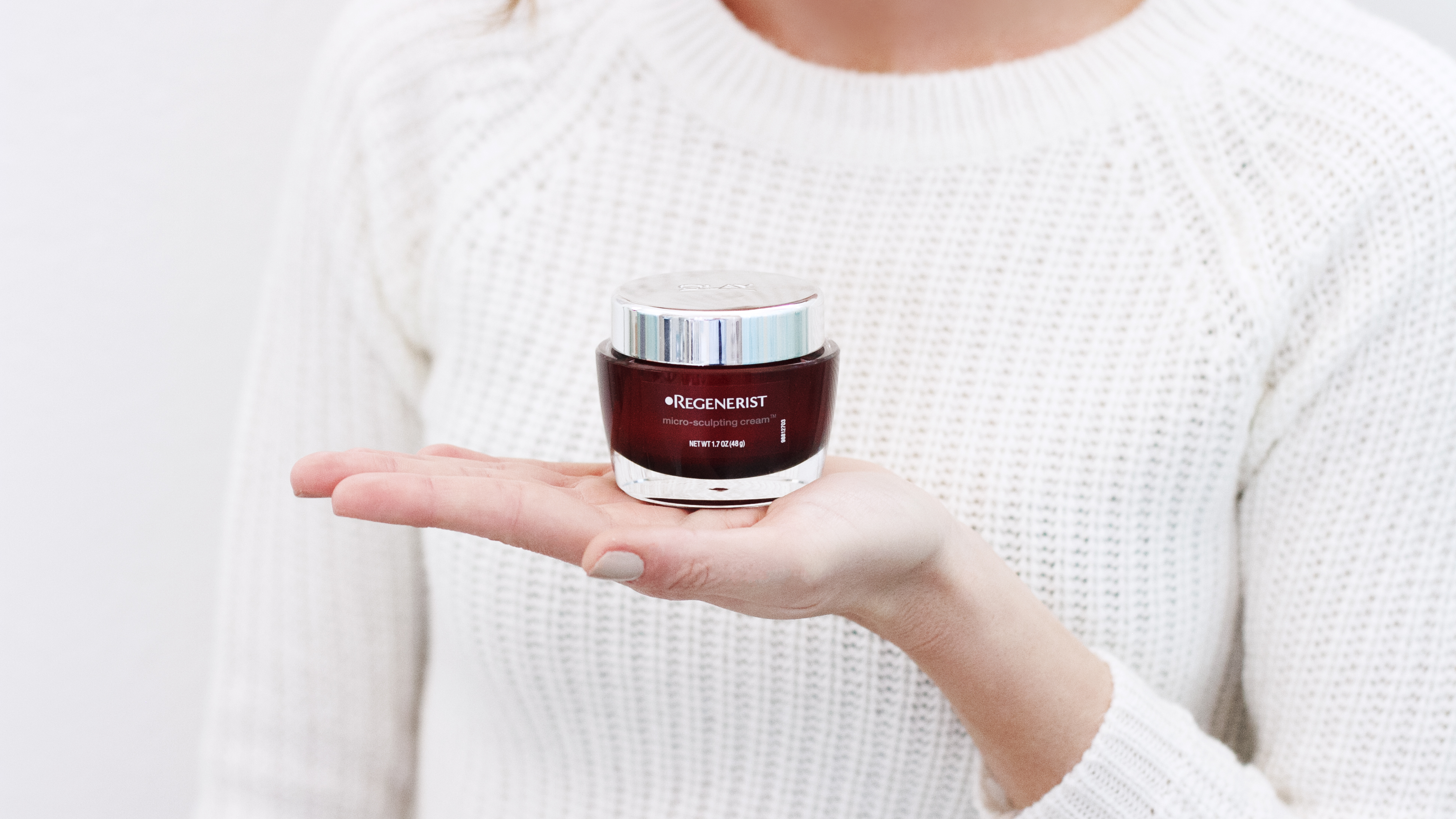 Like Michelle, my smoky eye and nude lip is my signature. But before I can rock anything, I have to take care of what's underneath. I've taken care of my eyes religiously, and I always use a primer before ANY foundation to make sure my skin is glowing and vibrant. And then I'll add the rest of my makeup and get ready to change the world!
Stay tuned to see how I rocked my Valentine's Day with Olay!
For eyes that steal the spotlight, I turn to Olay Regenerist Micro-Sculpting Eye Swirl Cream. Check out how record-company executive Michelle Jubelirer uses it to look and feel her best.
Watch it here: