One of the most reoccurring trends for the autumn seasons has been some form of seventies fashion revivals. I am all for this. The fashion of the seventies entices me so much as it mixed with so much boho and lots of edgy statement pieces. The most iconic statement pieces of seventies fashion trends would include wide/darted trousers and loose yet structured jackets. The look for todays outfit of the day is influenced strictly by those two items that everyone us covets.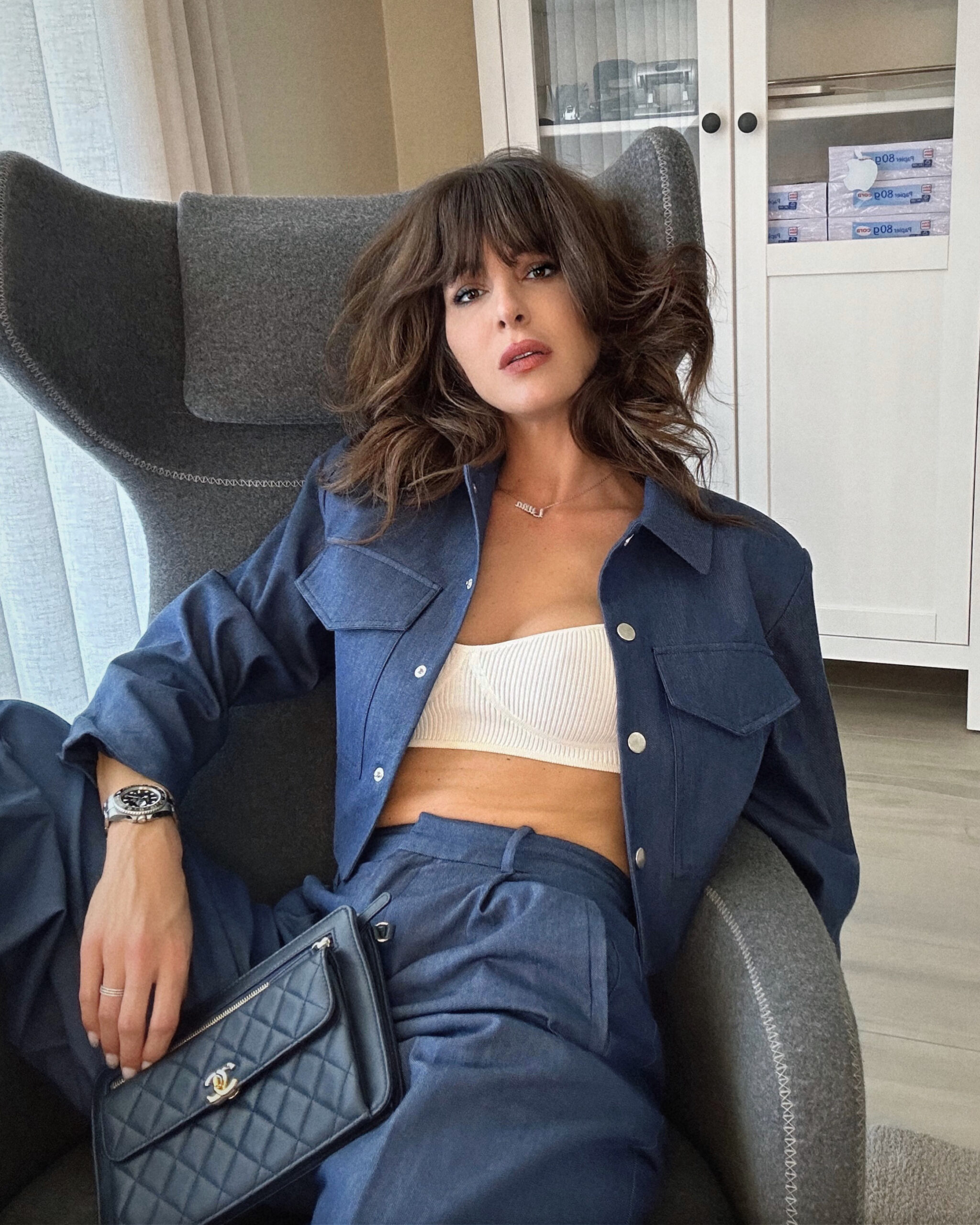 A great darted trouser can be hard to style, I usually love pairing these kinds of pants with a belt, but for today's look, I ditched it. I wore a cream knitted crop top and a loose yet structured denim jacket with silver hardware. For a handbag, I opted for my classic CHANEL navy pouch with arm strap and ombre hardware and silver metallic kitten heeled mules. I added an arrow mother-of-pearl earring and my signature diamond "Luna" necklace.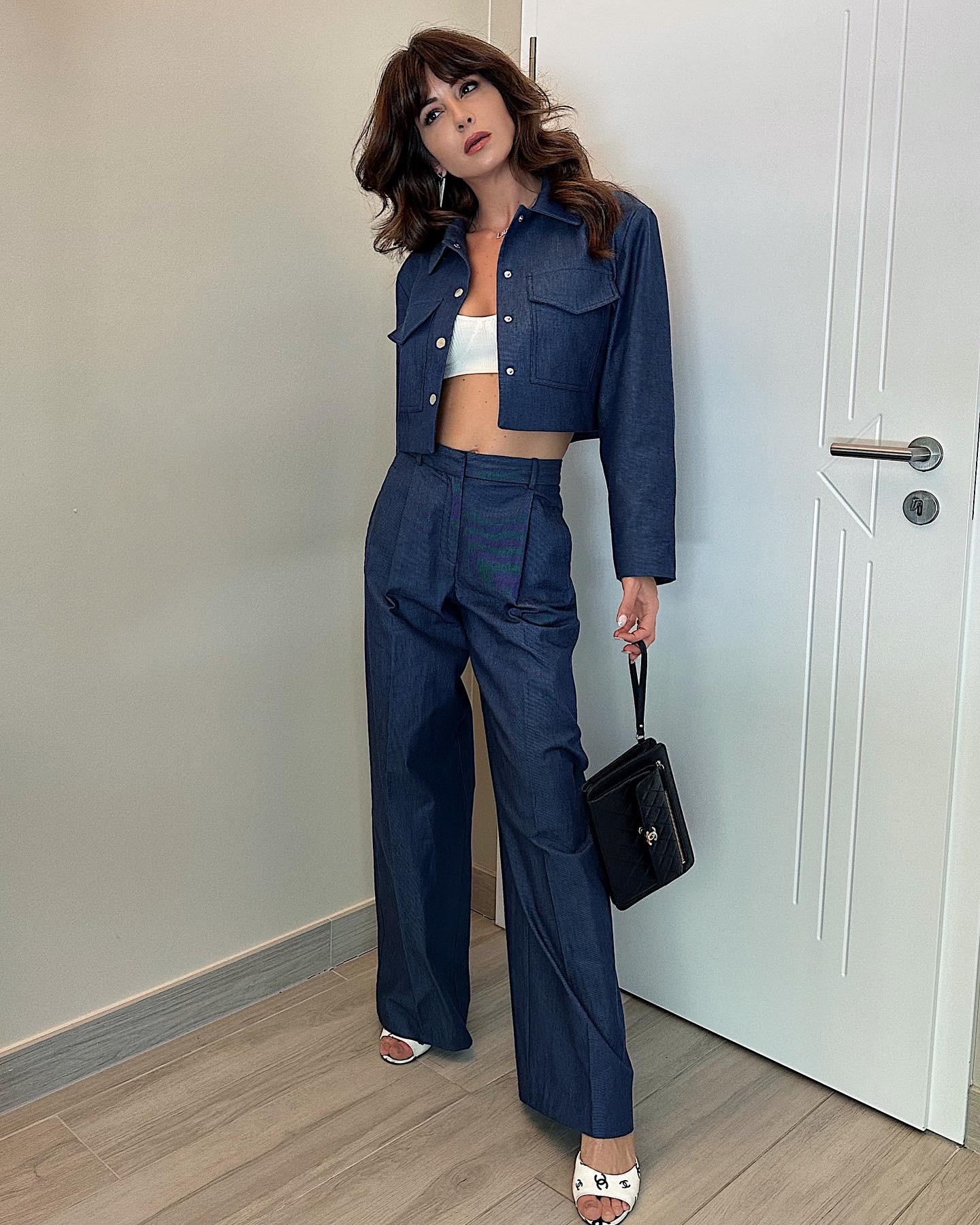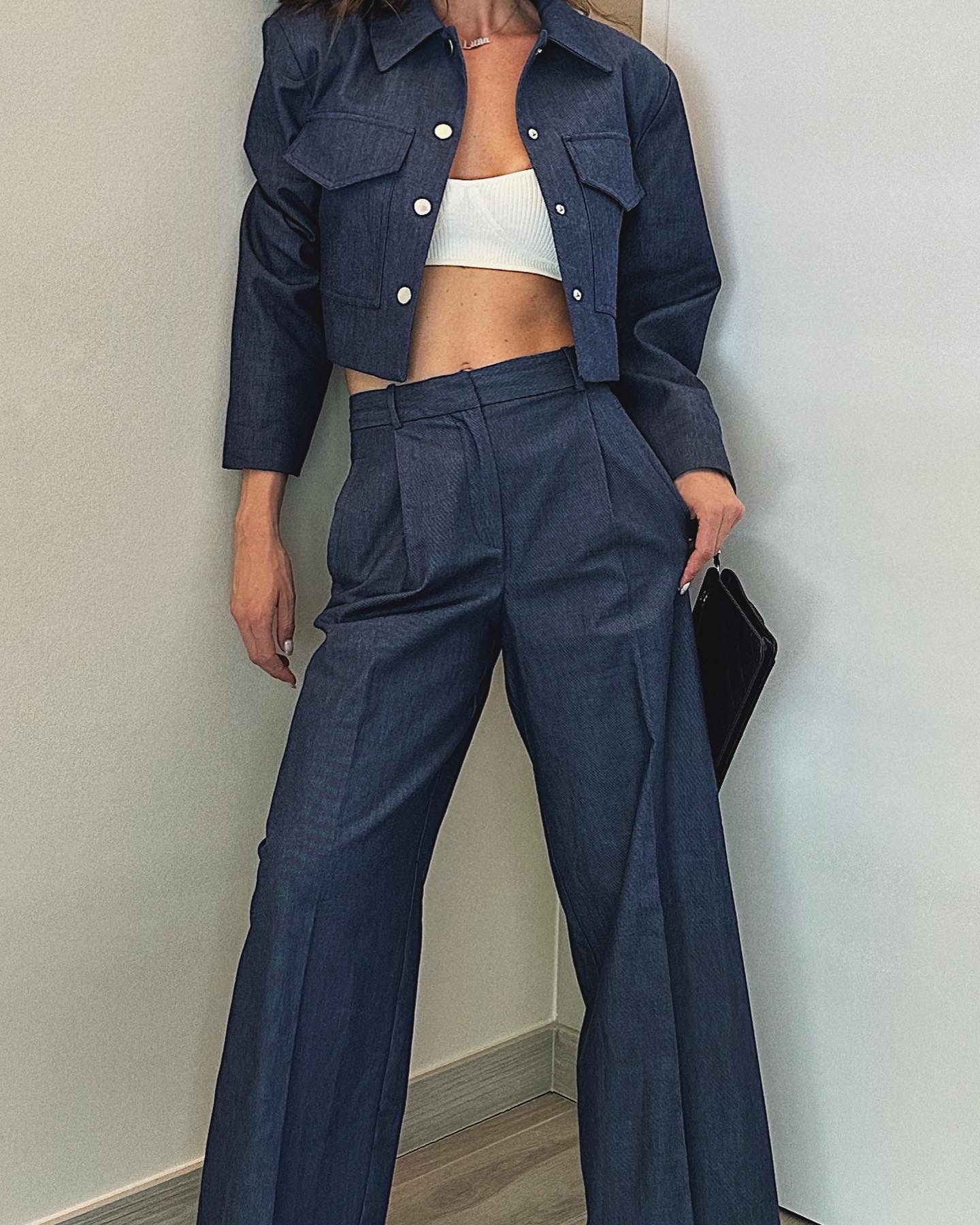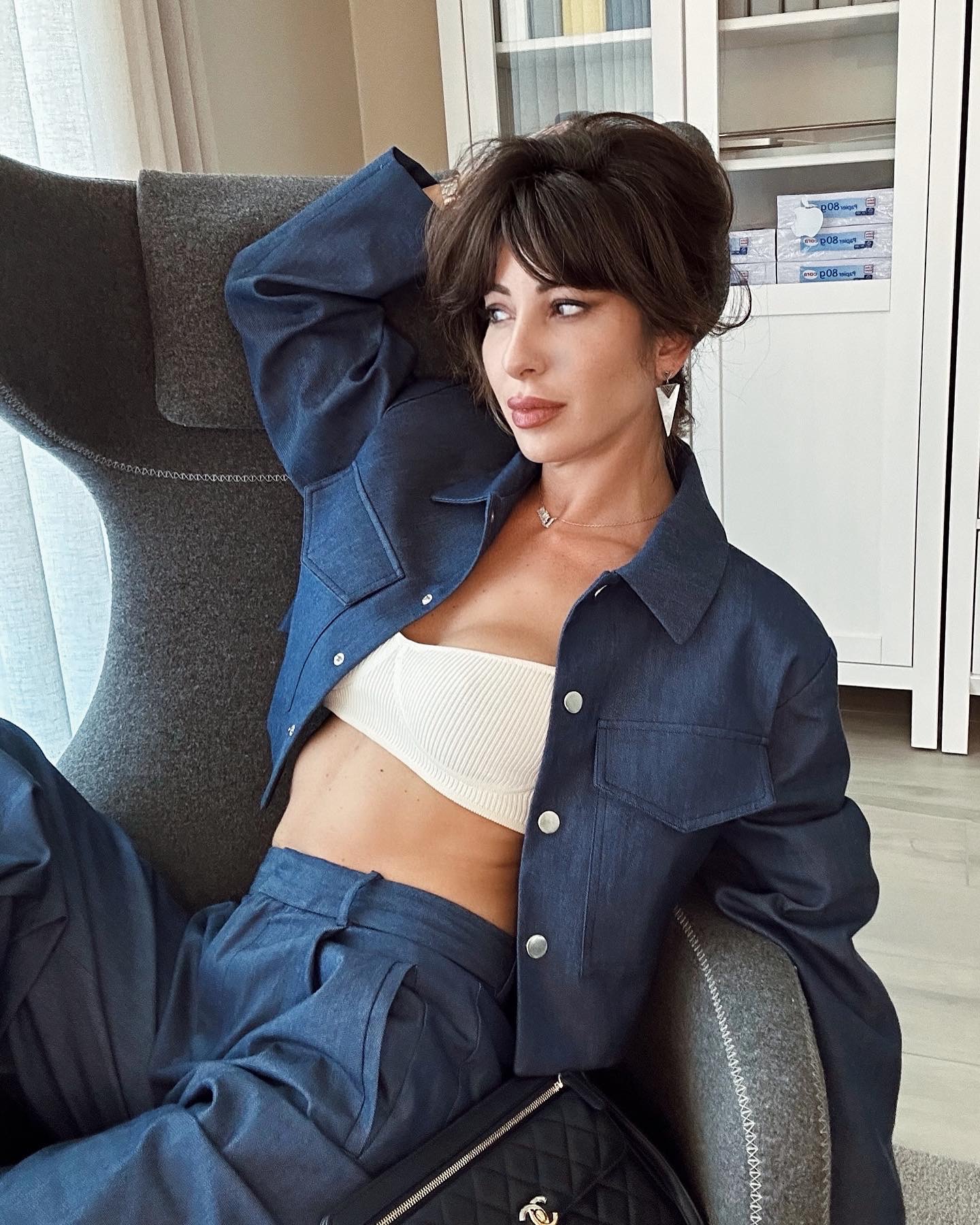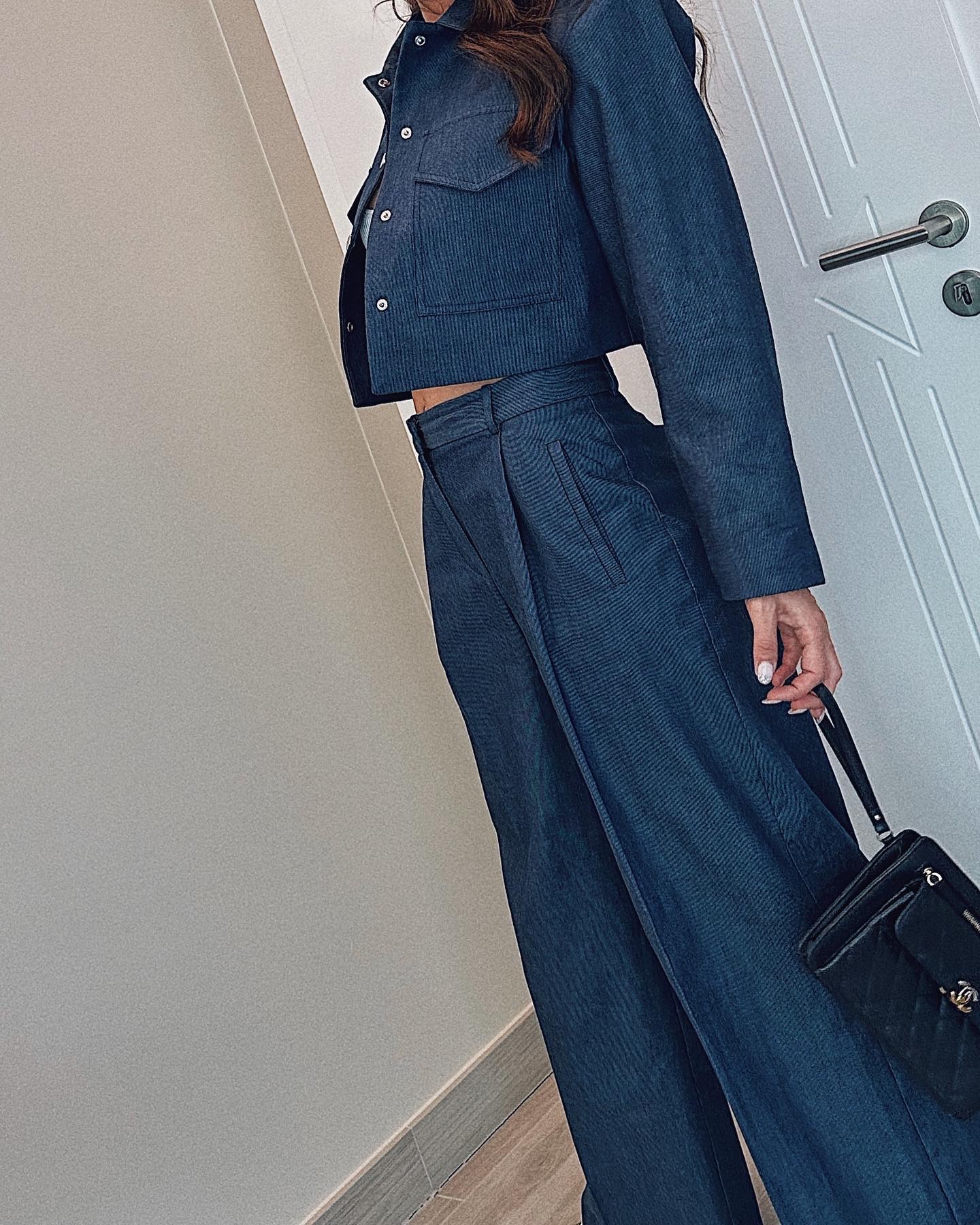 OUTFIT DETAILS
I have to say, a lot of clothing that's usually a set or part of a blazer/trouser combo at Zara usually never looks and fits as good. One piece is almost always too big, or too small, or cut wrong. It's fast-fashion, I get it. I do love to mix up designer, high-end, mid-range, commercial brands but I always try to find pieces that are either classic, elegantly unique, and sometimes- totally trendy.
This seventies aesthetic on all the fashion runways have inspired this look. My black and white CHANEL logo platform strap sandals are my absolute favourite to wear during the summer/fall transition season. This look is a perfect transitional outfit that's chic, modern with a seventies twist.
Jacket + Darted Trousers: ZARA
Platform Strap Sandals+ Lambskin Pouch: CHANEL
Earrings: Thomas Sabo