Ciao! Welcome to Venice or Venezia, Italia! This city blew my mind…it truly felt like I were in a movie. Yes, the city felt like such a cliché, but in the best way possible! Upon entering the city with the ship, I was admiring the architectural charm I was seeing. The bridges, the colorful buildings, the churches, the canals…I simply couldn't wait to get myself in there!
I signed up for a tour for Venice but I immediately ditched them. Why? I didn't want to see the city from someone else's idea of how it should be seen, and I didn't want to sit in a gondola an experience it with a bunch of strangers. I ended up getting a gondola with my mom and grandma (she is 88! she got on and off that gondola like a champ, swaying and all!). The gondola driver was so nice and gave us an extra 30 min taking us through non-traffic canal routes so we could truly get a taste of Venice. The look on the grandmas face was so amazing, seeing her smile so wide, her soul was completely satisfied. It brought me so much joy and happiness knowing that she was able to experience it with her daughter and grand-daughter.
After the gondola ride, I ventured off on my own. Let's just say by the end of the day, I was beat and my feet swollen like balloons, but it was absolutely worth it. The colorful buildings in the canals were quite a vision. Cozy apartments with shutter windows and beautiful flowers dangling beneath them, I could see why this city is so appealing. The only problem, and of course, I was mainly in the tourists area, was the fact that it was touristic. Had I taken a boat and hopped around the main Venice area, I'm sure I would see a form of life I didn't really get to see. As much as I ventured into back streets and saw some life (old men carrying groceries back to their apartments), it wasn't as normal as I expected. I also realized, like in France, most of the Italians leave for the summer for all of August, so it made perfect sense as to why it was mainly touristic.
It's hard to really say anything negative about Venice, with it's beautiful architecture and history…but here are some photos from the trip. Venice is checked of my bucket list, but like every city, you need more than a few hours to truly get a taste of them. I will definitely come back to Venice, just to experience to history more.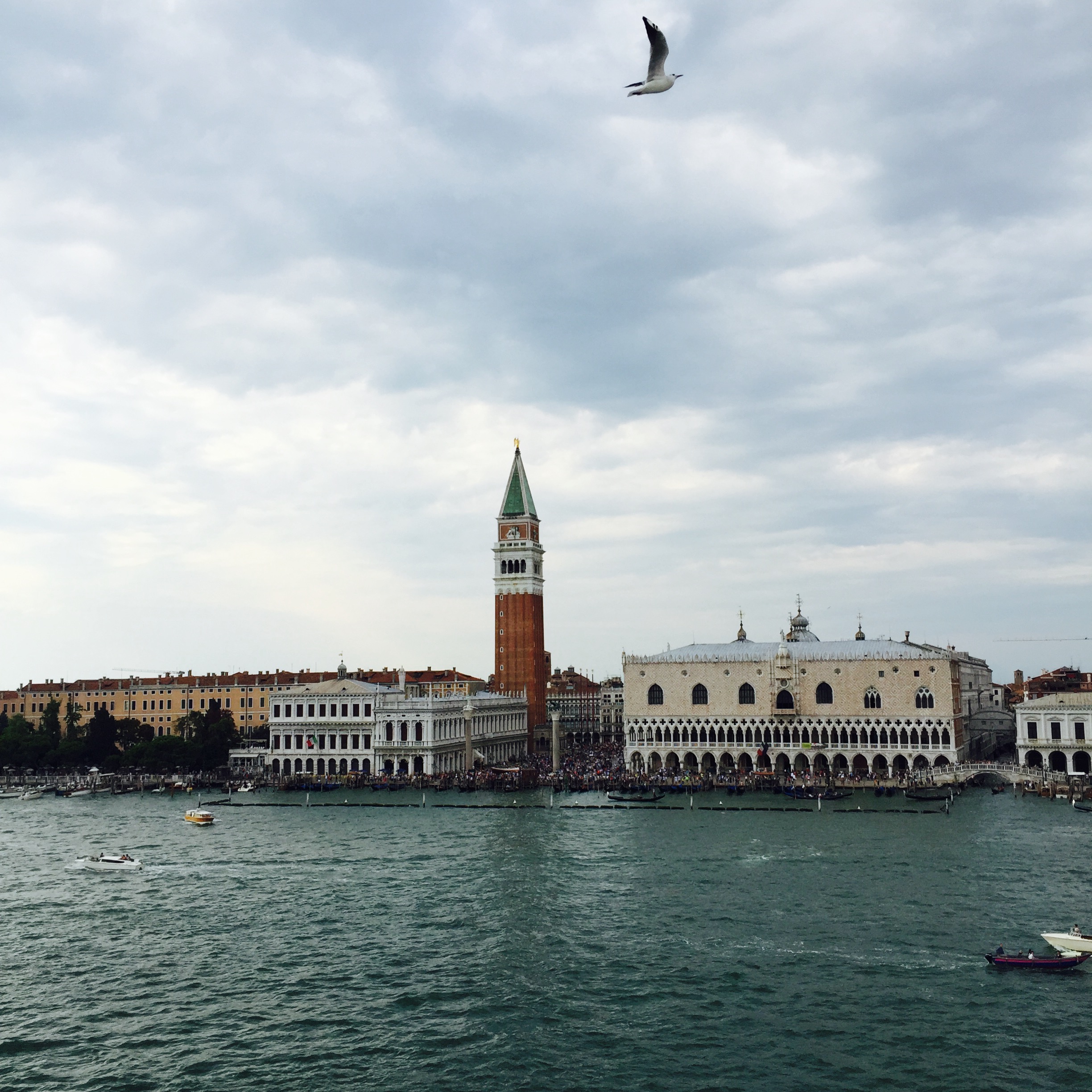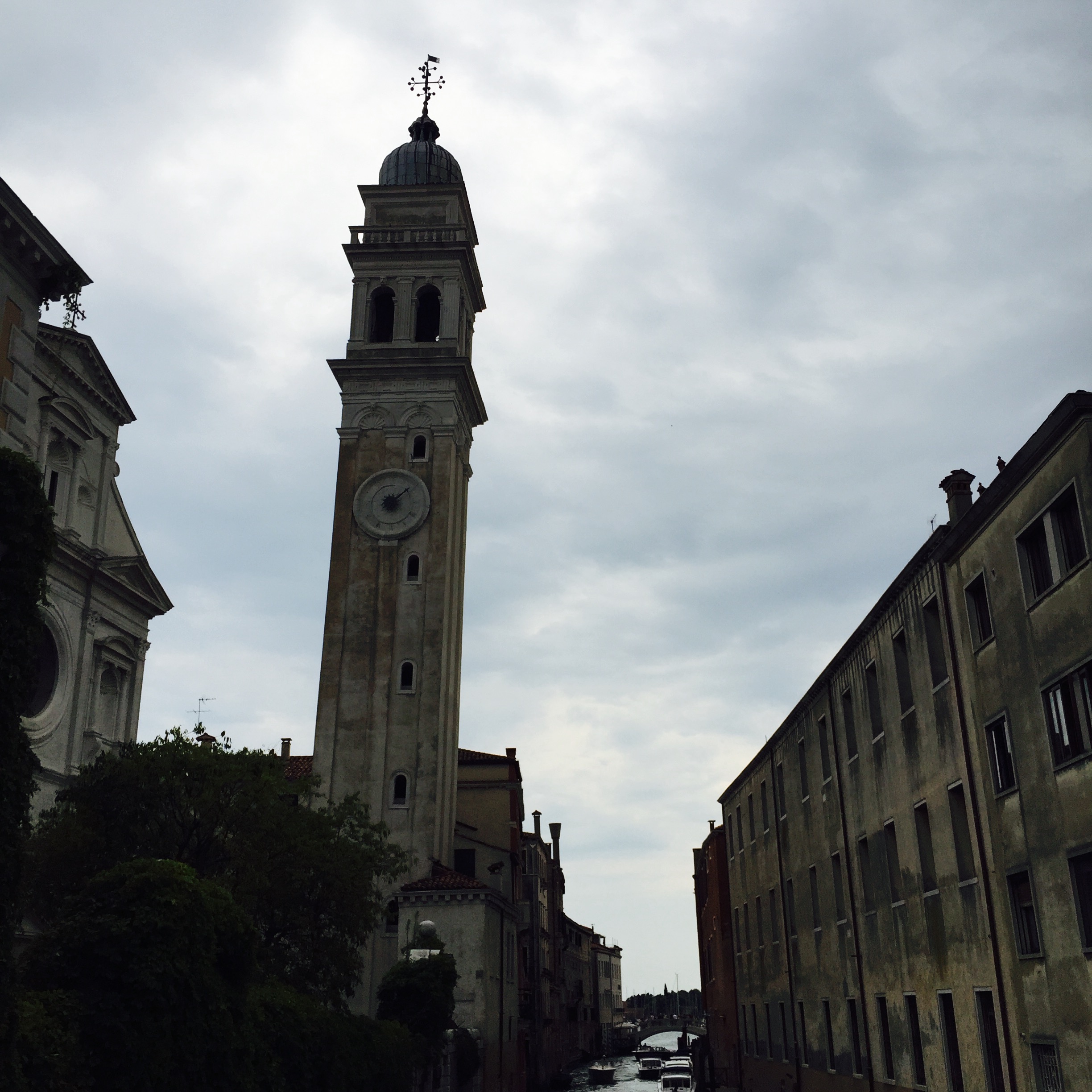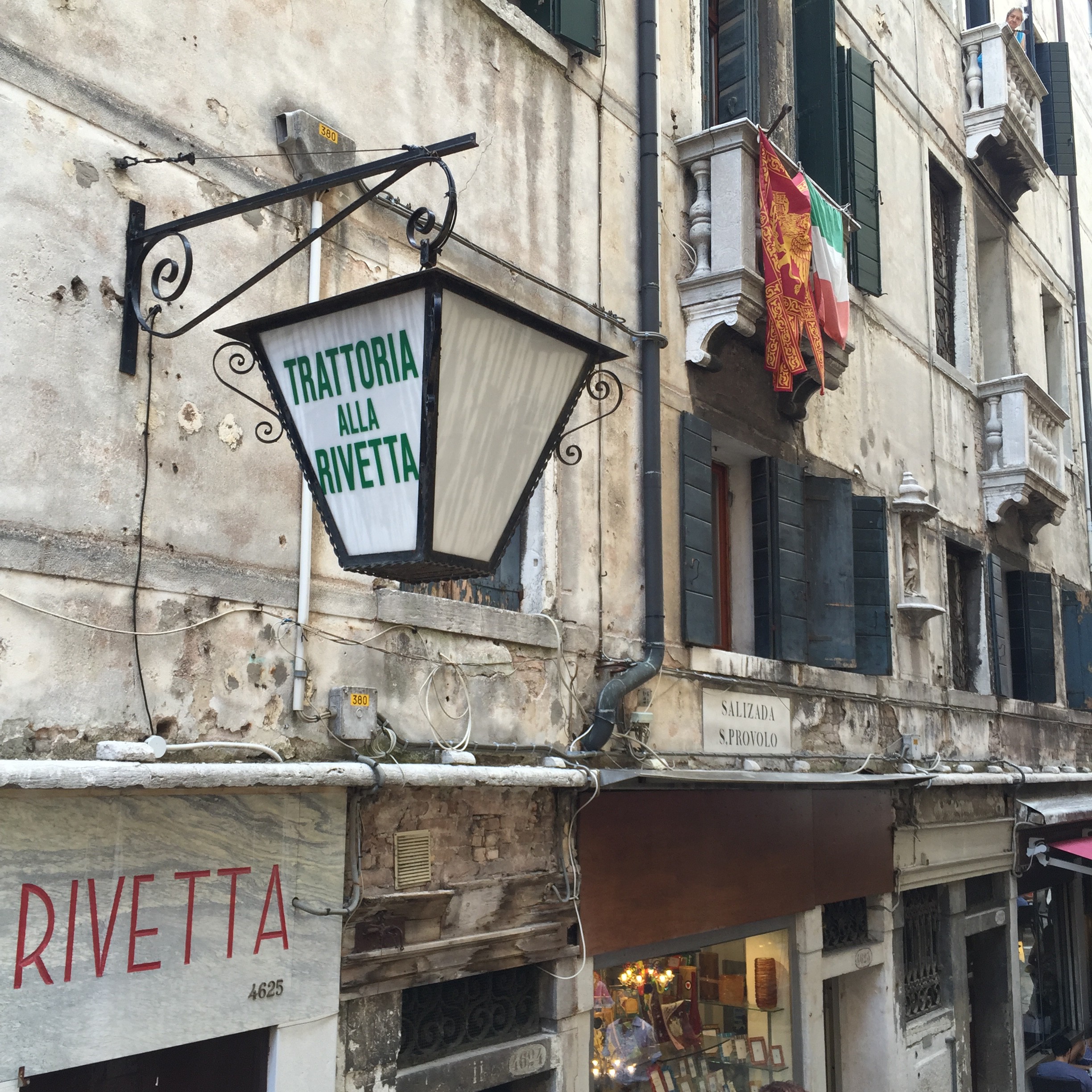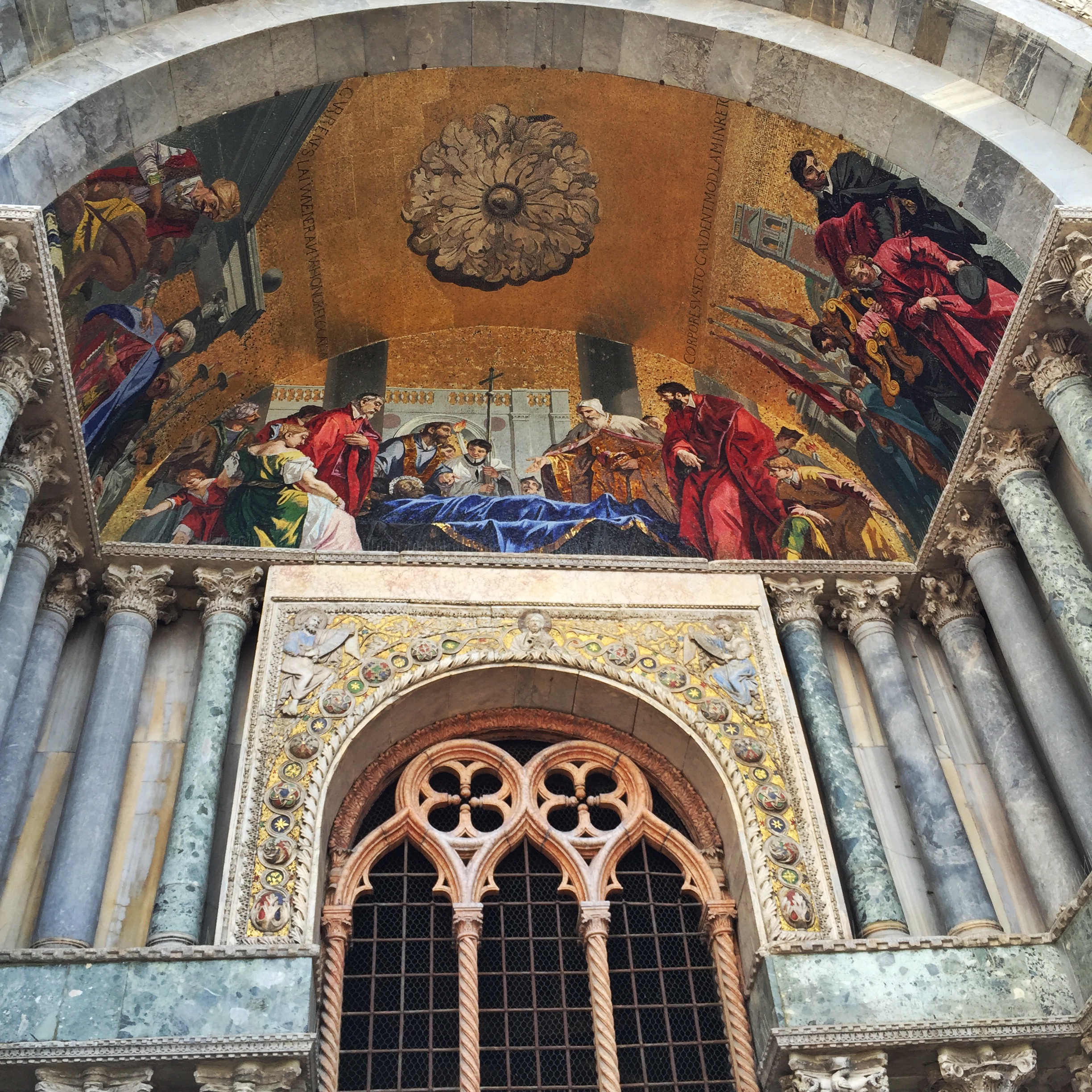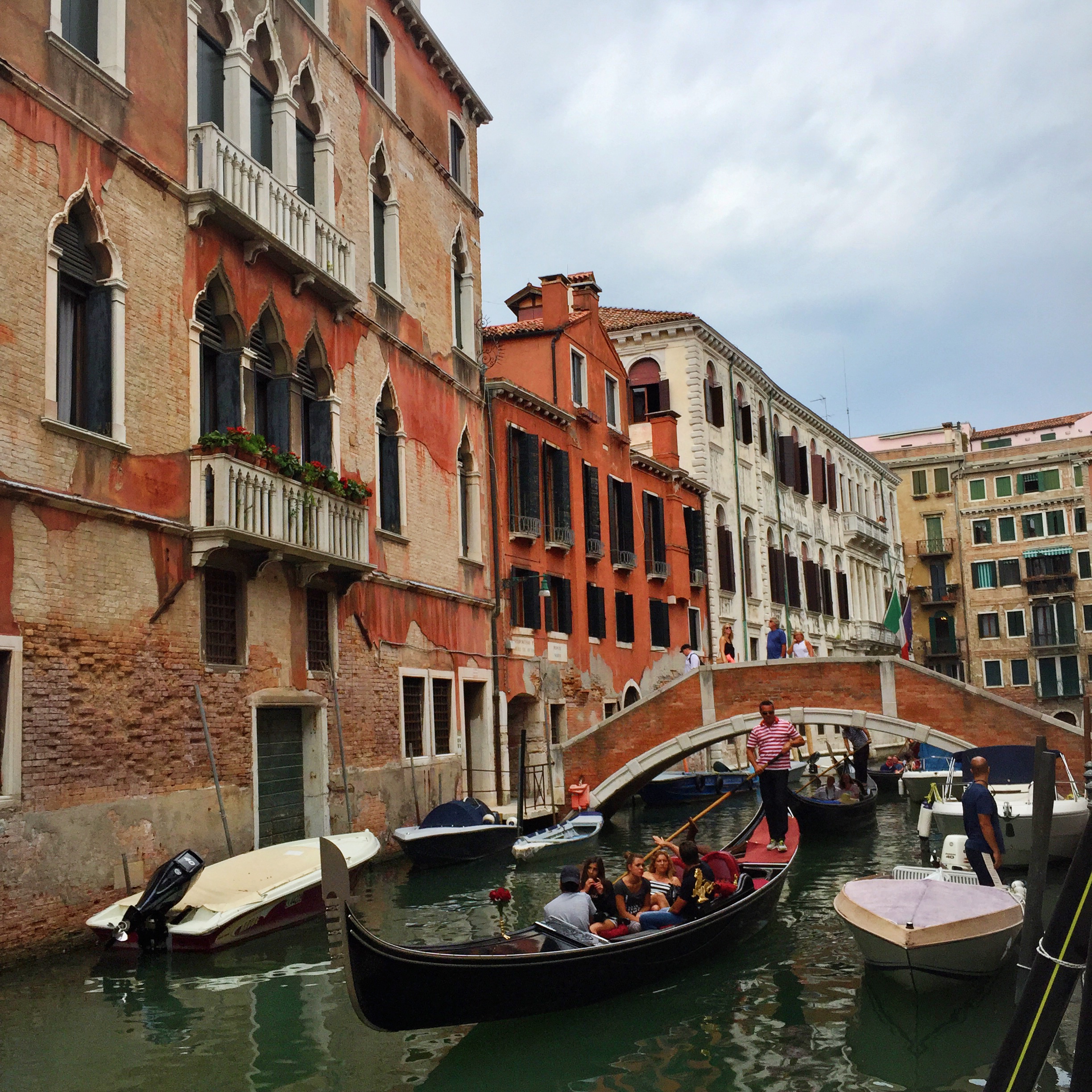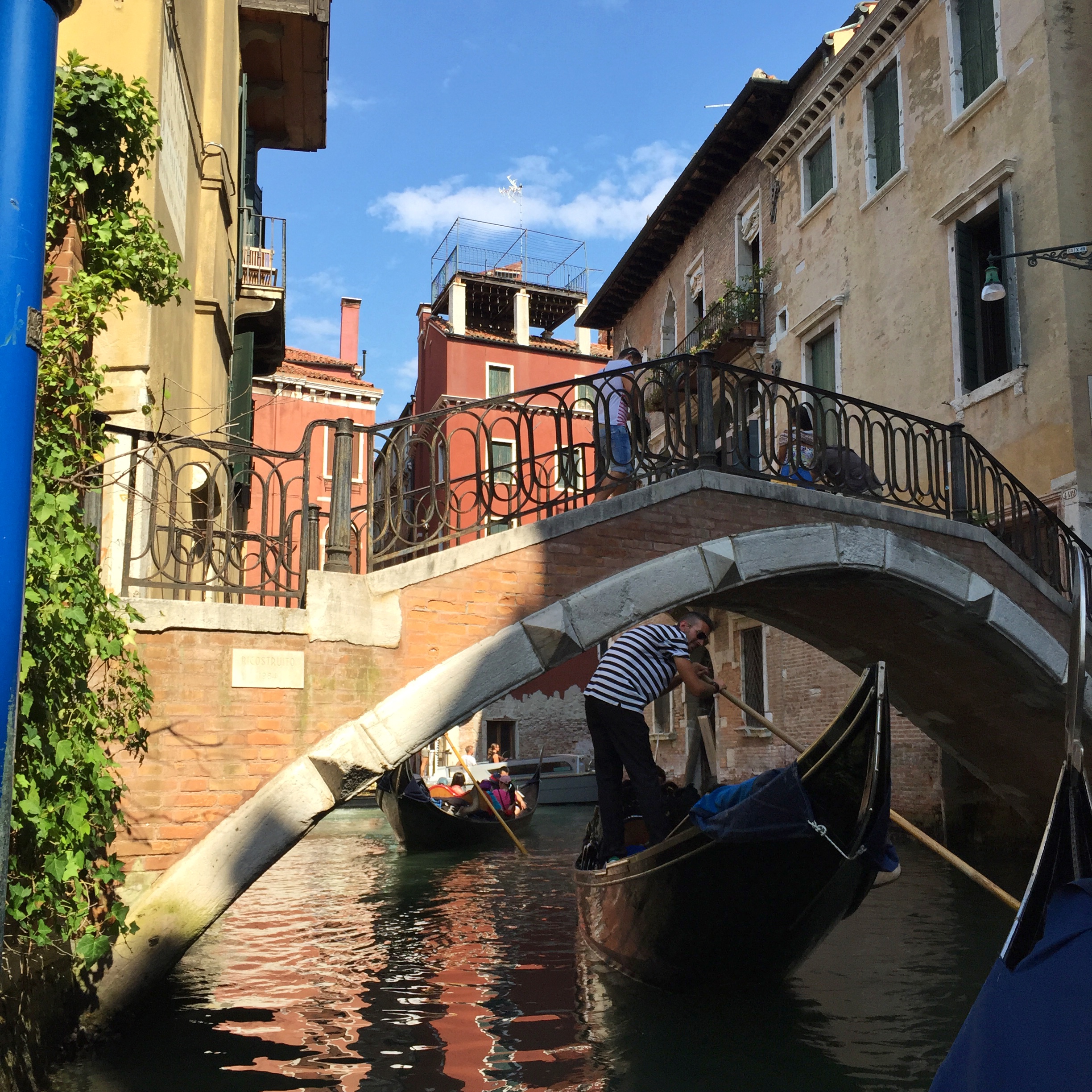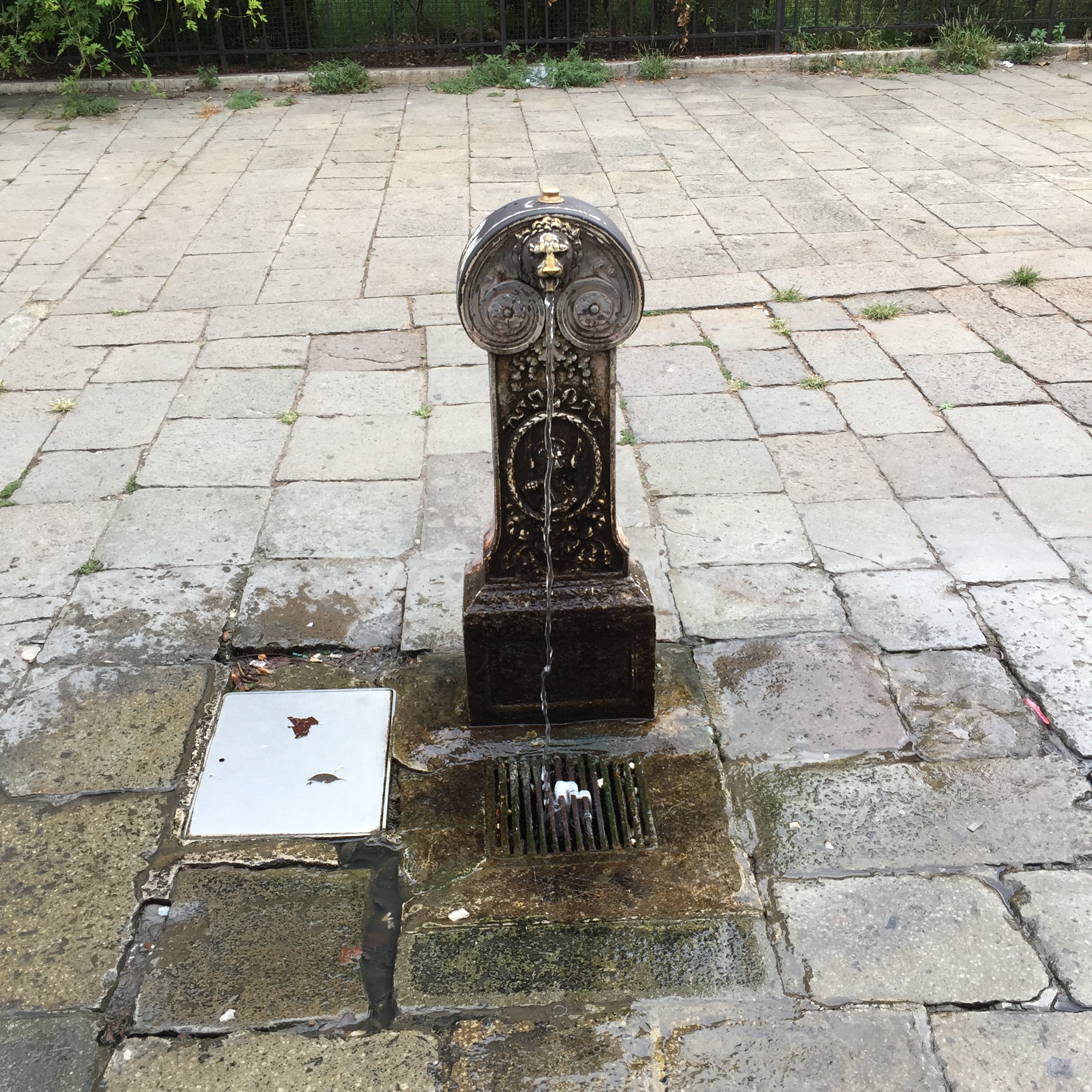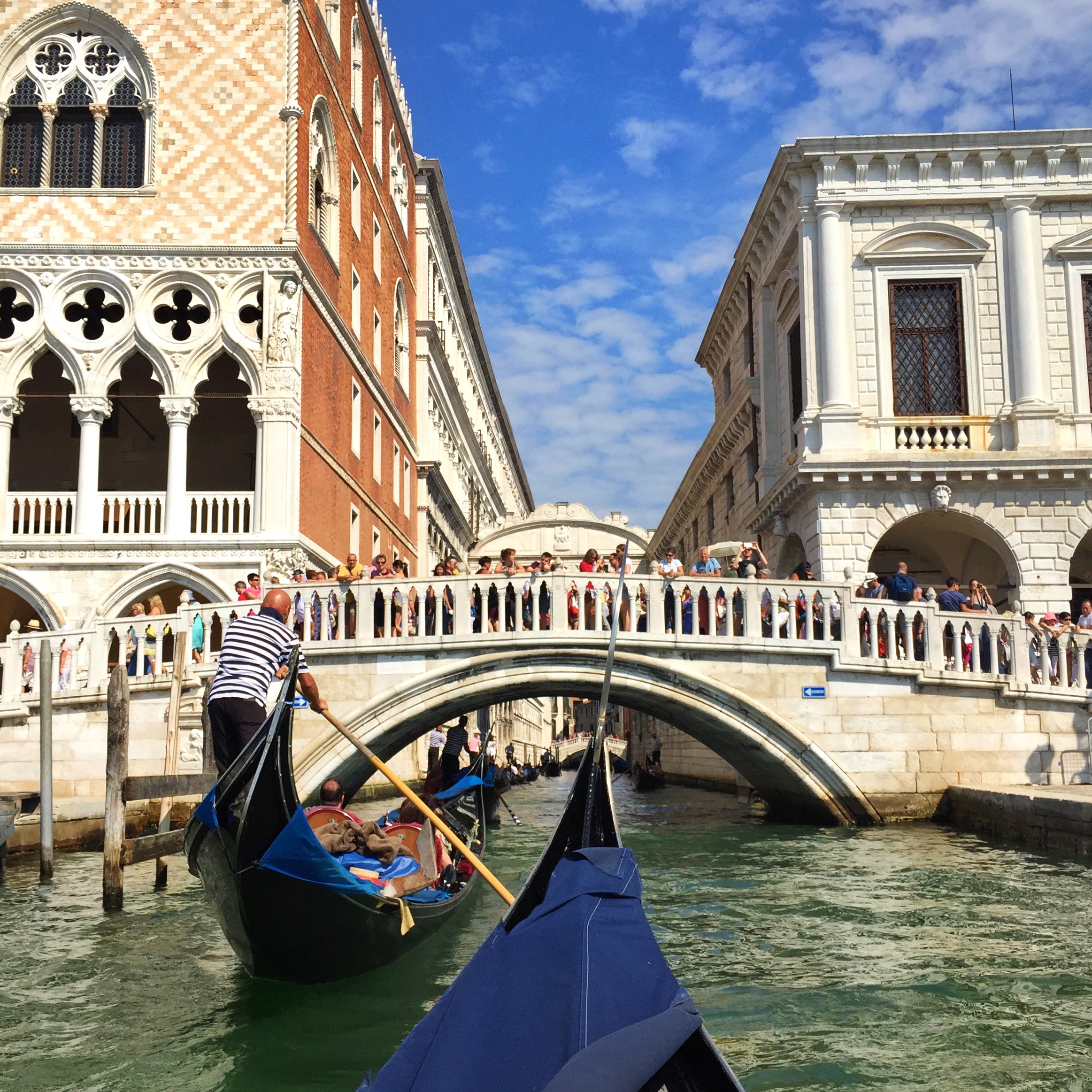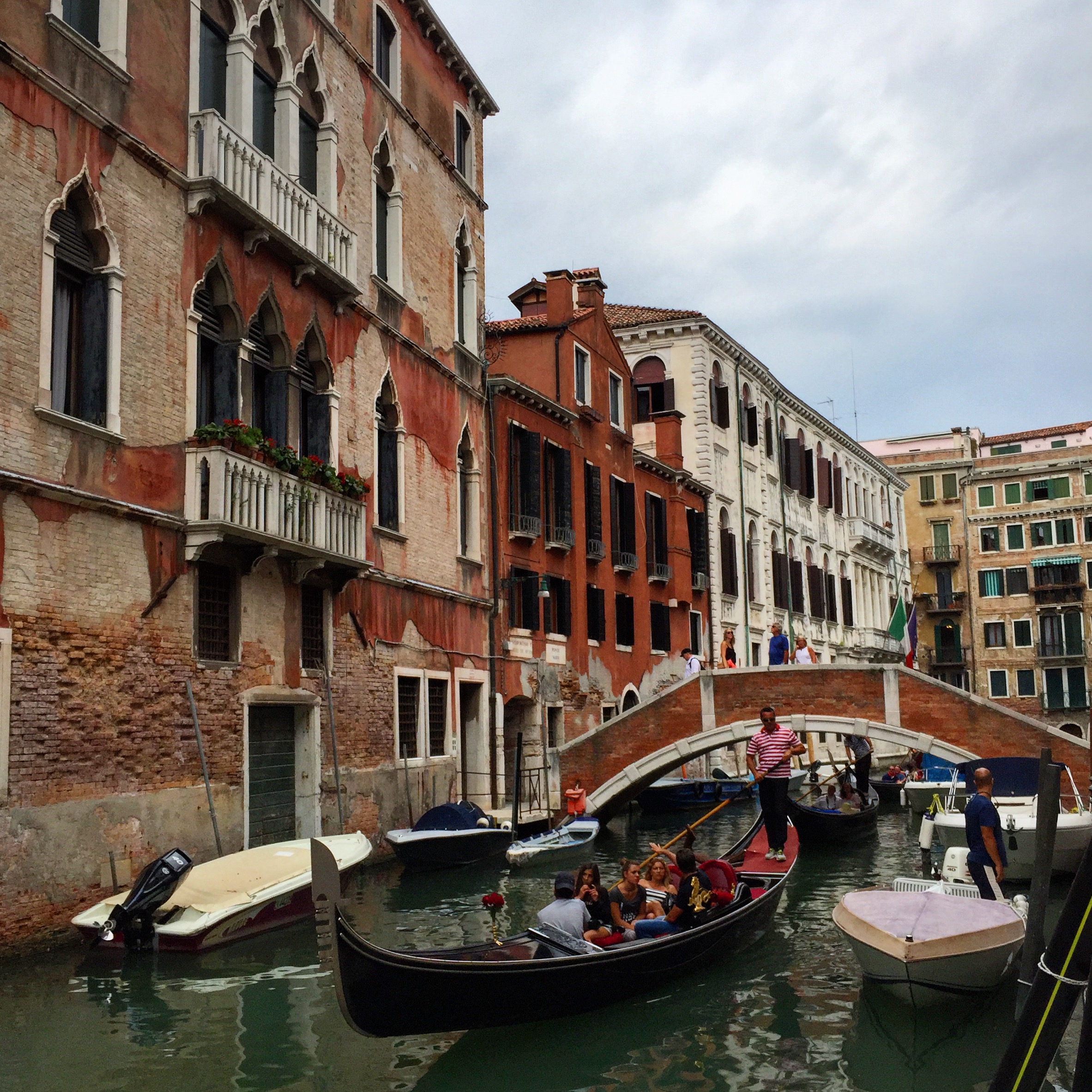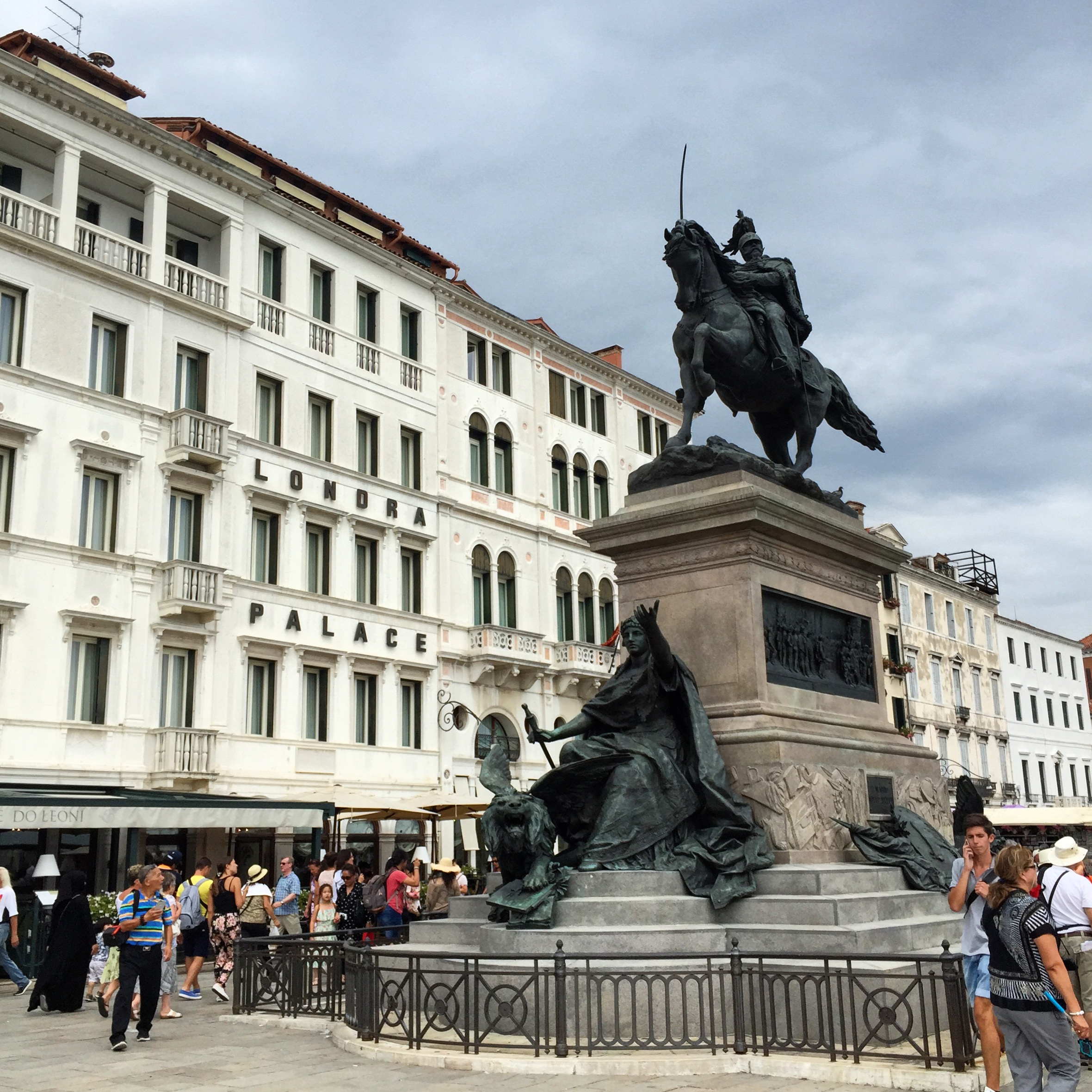 And my Look of the Day while parading around Venice, Italy! I went for a very retro 70's vibe as this decade is making a huge comeback for Fall. This Fall expect to see vintage and retro inspired prints and shapes. It's one of my favorite decades and I'm so excited to be able to rock these trends this season.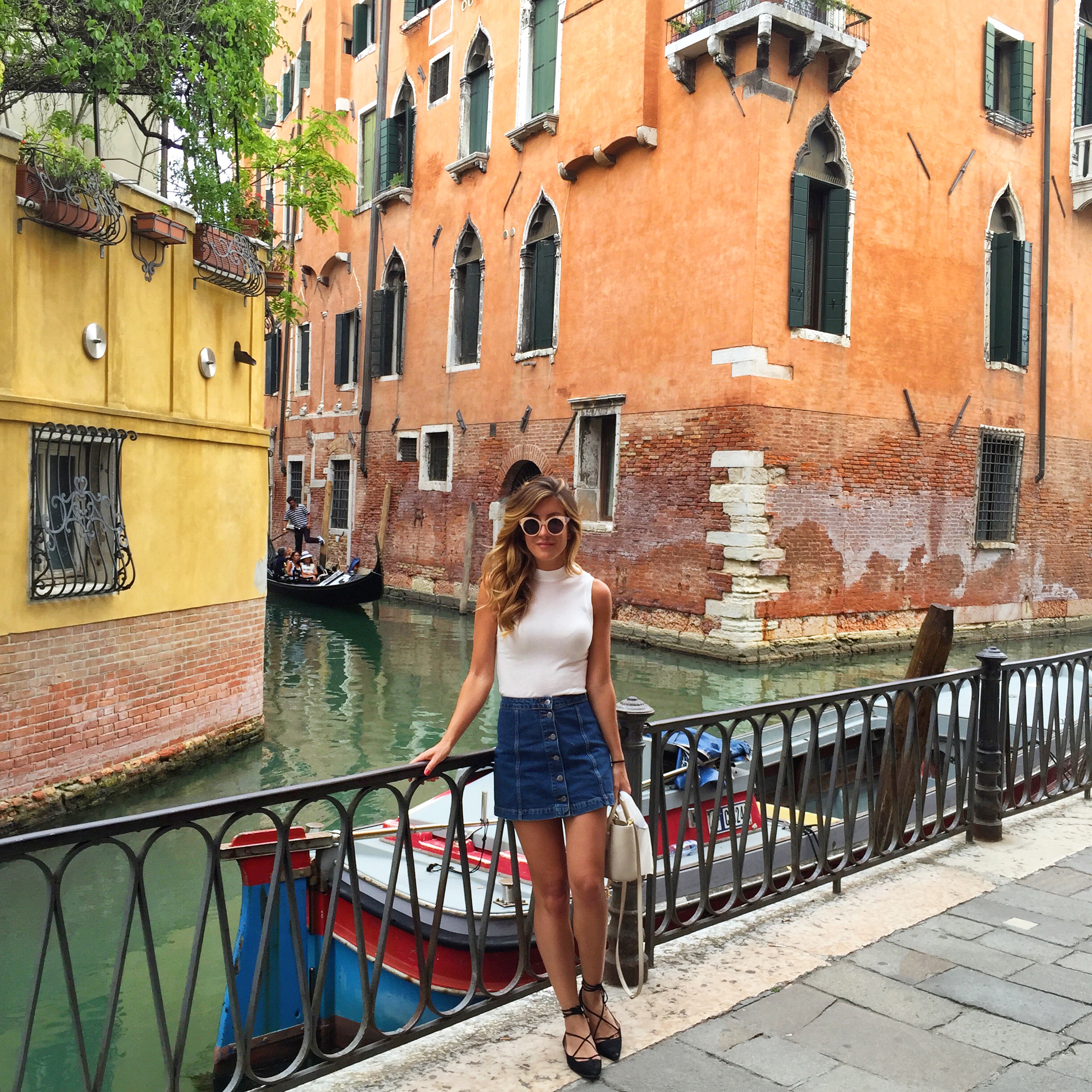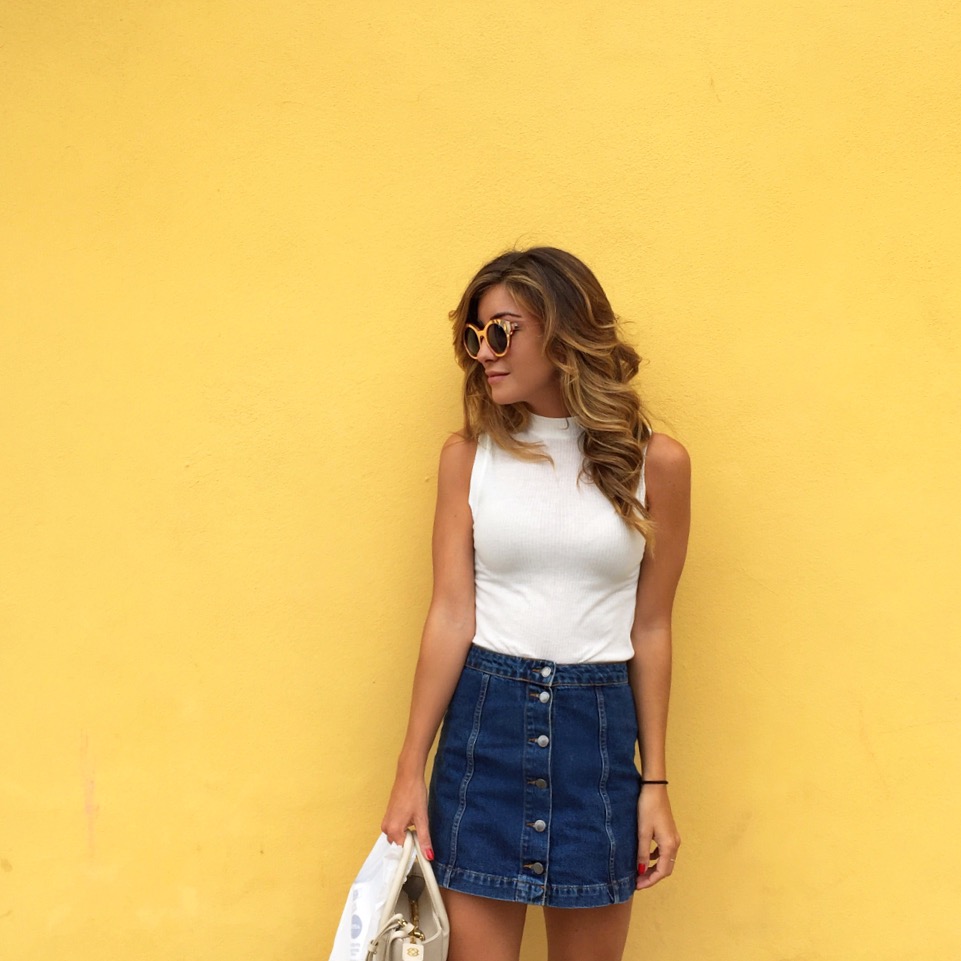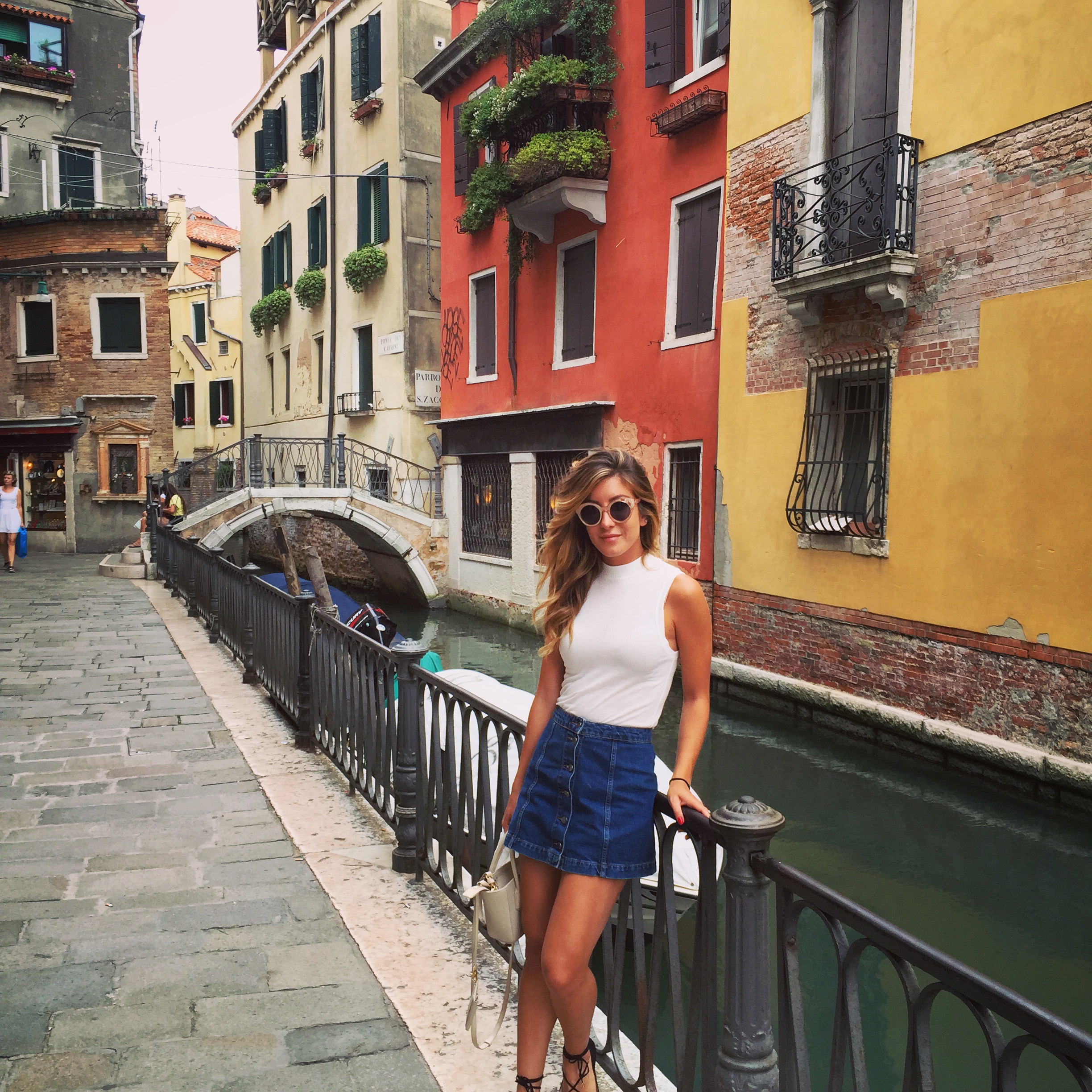 Button Down Denim Skirt: TopShop (get it here), Lace Up Flats: Mango (get similar here), Sleeveless Turtleneck: H&M (similar here), Mirrored Rose Gold Sunglasses: Forever 21 (here)
You can shop this look + alternatives below!
-SHOP THE LOOK +MORE-