This week is one of THOSE, and let me tell you, feeling overwhelmed is such a hard feeling to shake off. I have been having such bad anxiety trying to get things done when I have a million things to do. I've never mastered the art of multi-tasking (guilty!) but I've been taking time learning to manage time better. Do you any of you ever feel that way?
Anyhow, aside from this crazy week, today's outfit is featuring one of my favorite trends; the suede button up skirt. You can find a variety of this style all over the internet but this one, from H&M is my personal favorite. I like it because it fits perfect and the material is very nice. Most of these skirts are super hard and don't fit without bunching or looking saggy, this one has a great structure.
I also am obsessed with turtlenecks, they're so chic. As you've noticed in previous posts, I'm wearing them a lot recently. This ribbed ivory turtleneck is from a store I found in Kansas City when I was there and I was immediately in love with it. And, it fit perfectly with this skirt and bag. Hello win!
Side note, the shoes and bag are from JustFab, can you believe it? I know, I was shocked too.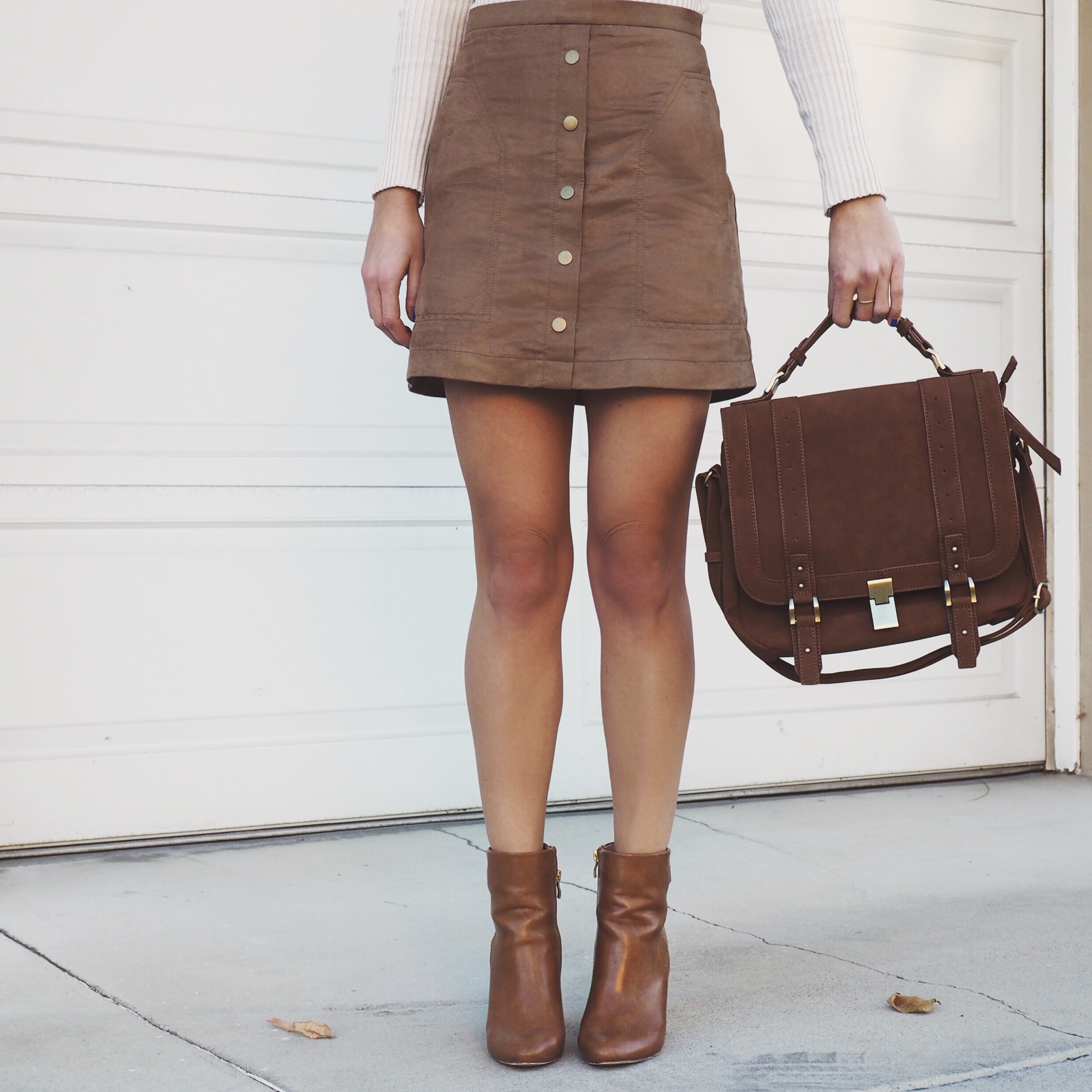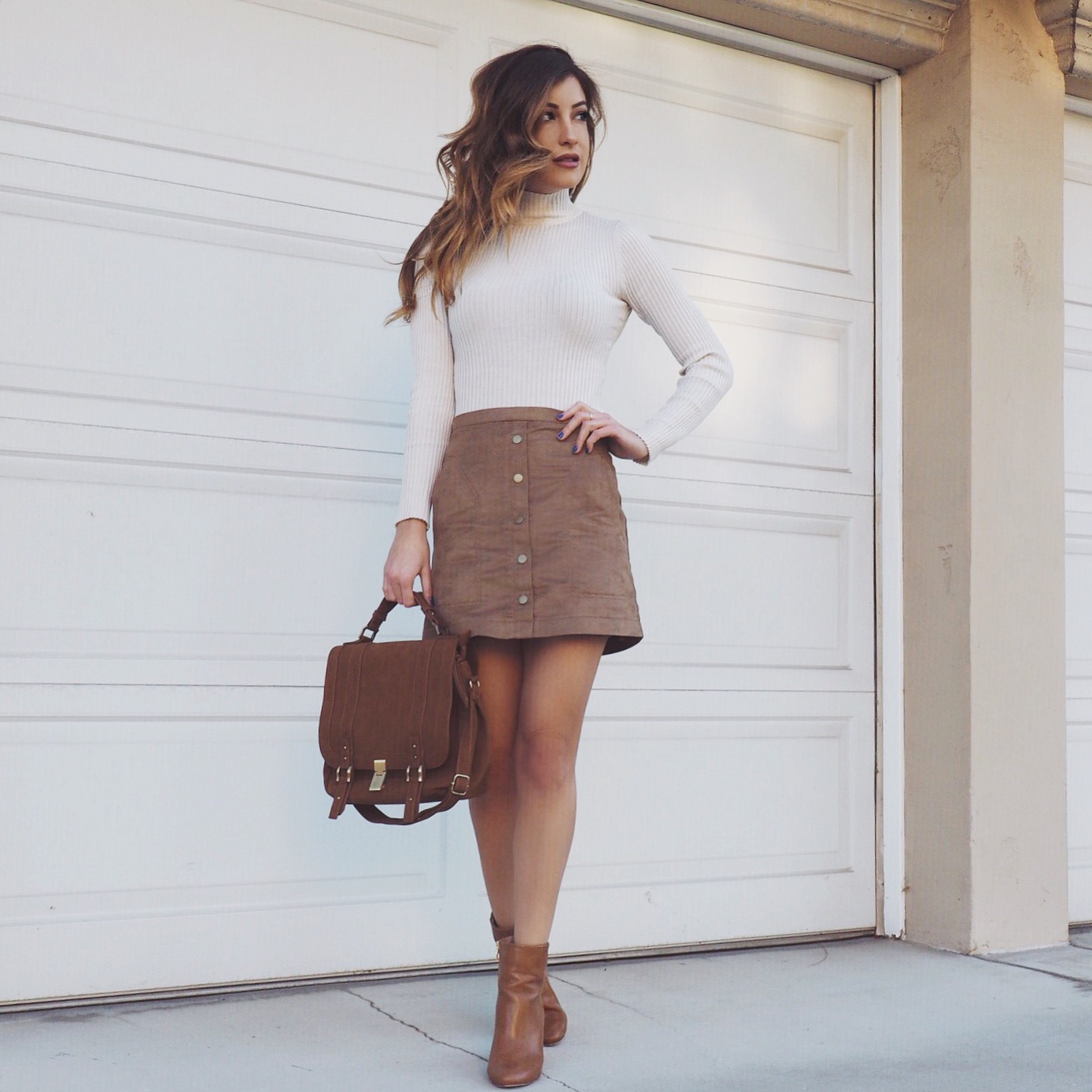 Booties + Francois handbag: c/o Just Fab (get them here), suede button up skirt: H&M (similar here), Ivory ribbed turtleneck: Rue21 (similar here).
-SHOP THE POST & MORE-