I just want to say one quick thing, THANK YOU. Thank you for your continuous support and for keeping me going even at times when I get discouraged. This blog has been my creative outlet and I've been so lucky to see it grow and grow because of all of you. Everything I do, I do with my heart and soul. I thank you all for your amazing e-mails and comments and most importantly, for being you.
Another thank you I want to say is to my photographer, Raphael. I am so grateful that you're not only one of my best friends, but you've helped me make this blog better by taking time out of your schedule to shoot my looks and help me make fun videos. I can't thank you enough. And, ladies, if you love a tall, dark, handsome and creative man…he's your man! Check him out on Instagram @thisfatefulhour.
Now onto today's outfit. I bought this striped skirt ages ago and it's kind of been sitting in the depths of my closet…until today! It's probably so happy to be out and about and I didn't realize how cute it was until I tried it on again. Best thing about this skirt, it was from Forever 21. Sometimes I am shocked at the gems I find in that store, anyone else? I paired this striped skirt with a black snake print top, some fun black and white heels and an oversized sunny.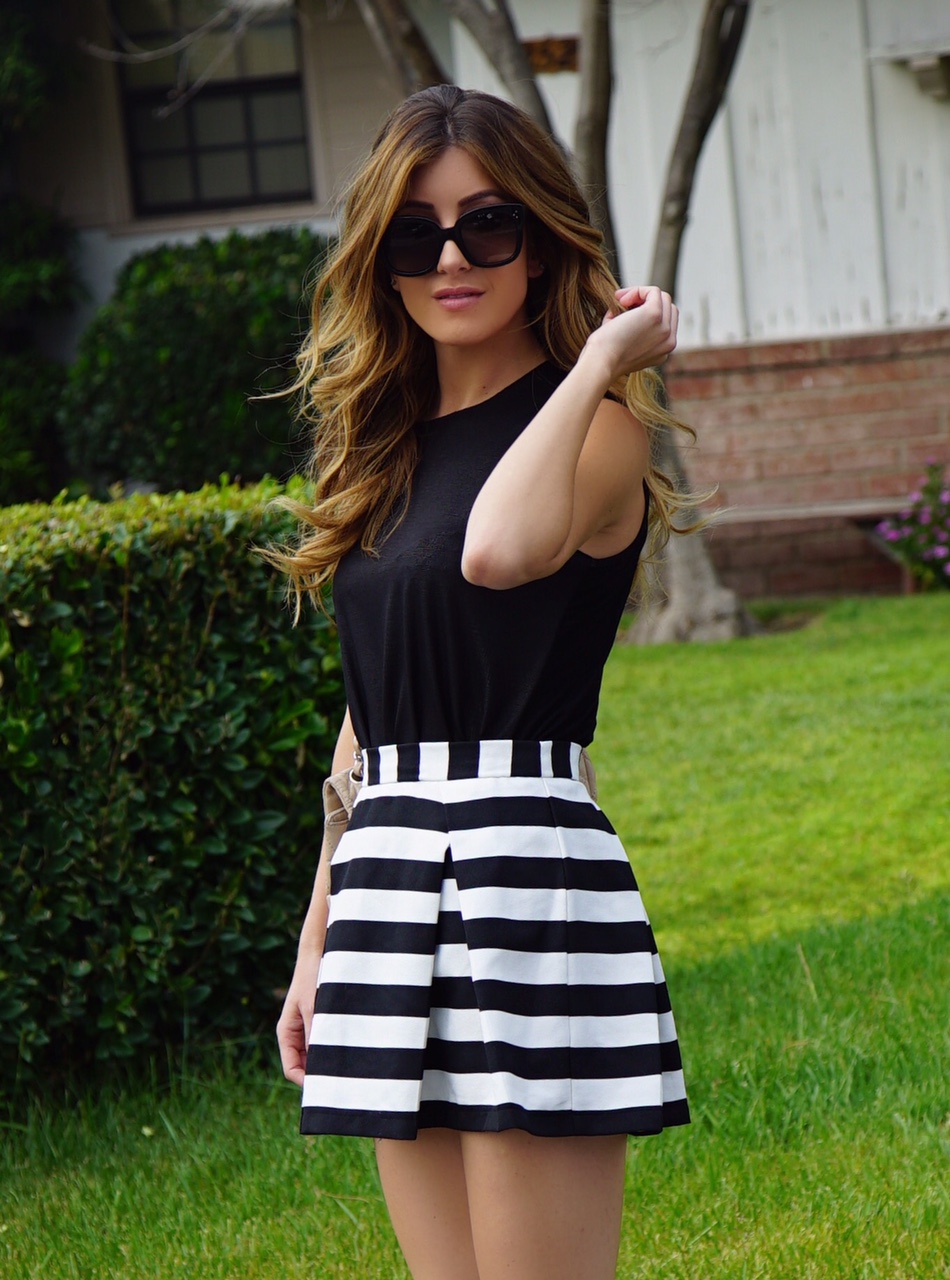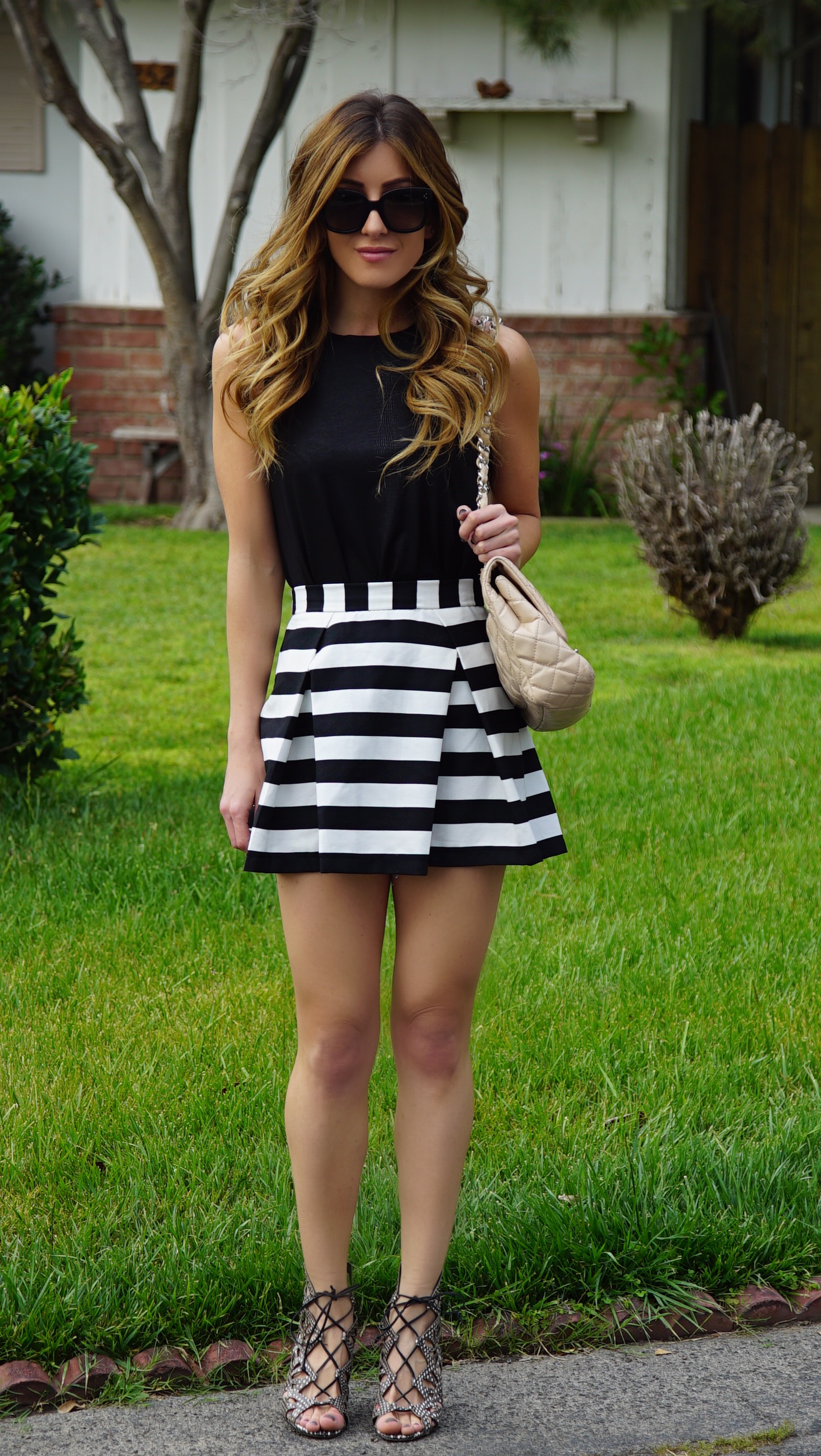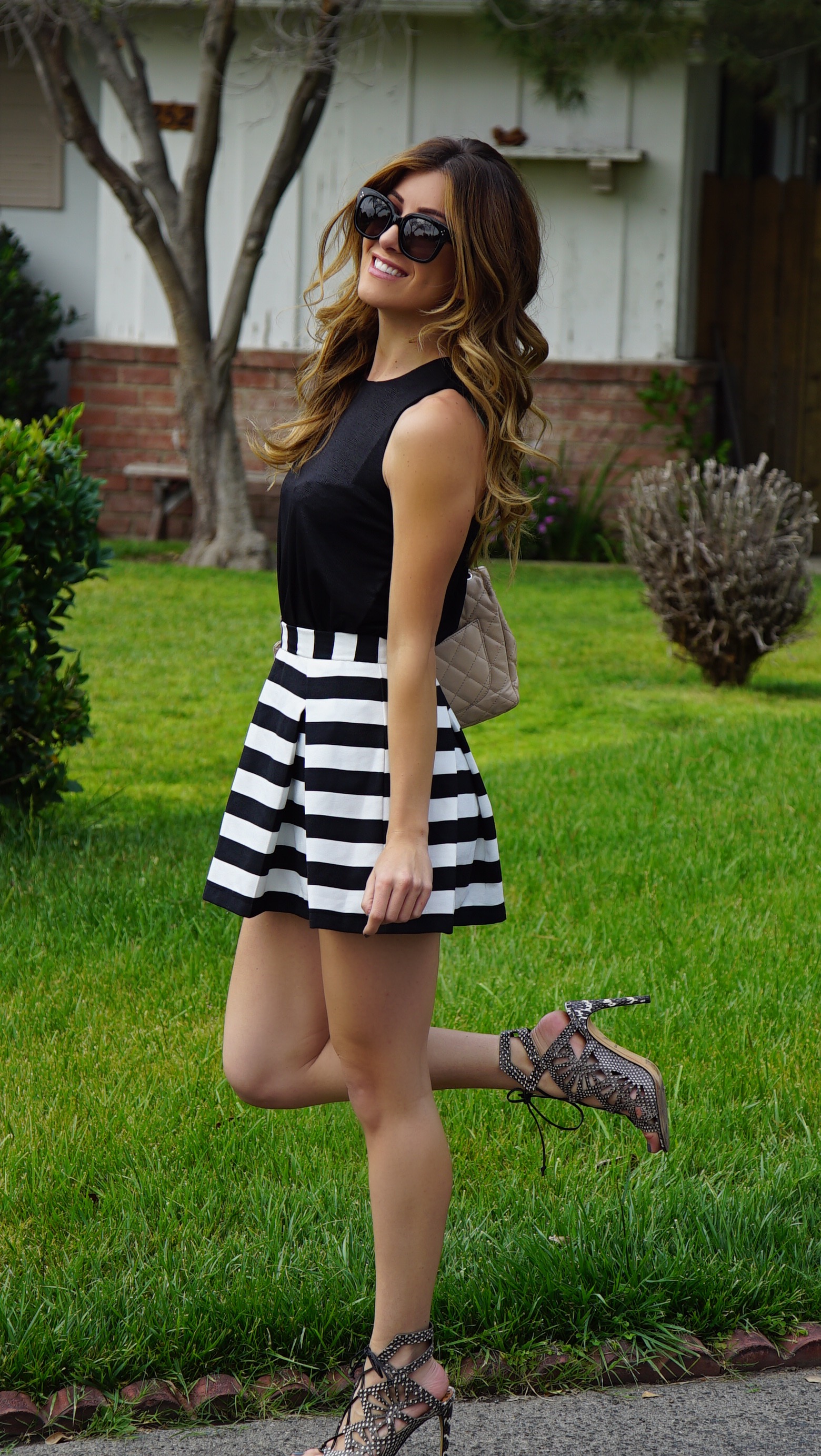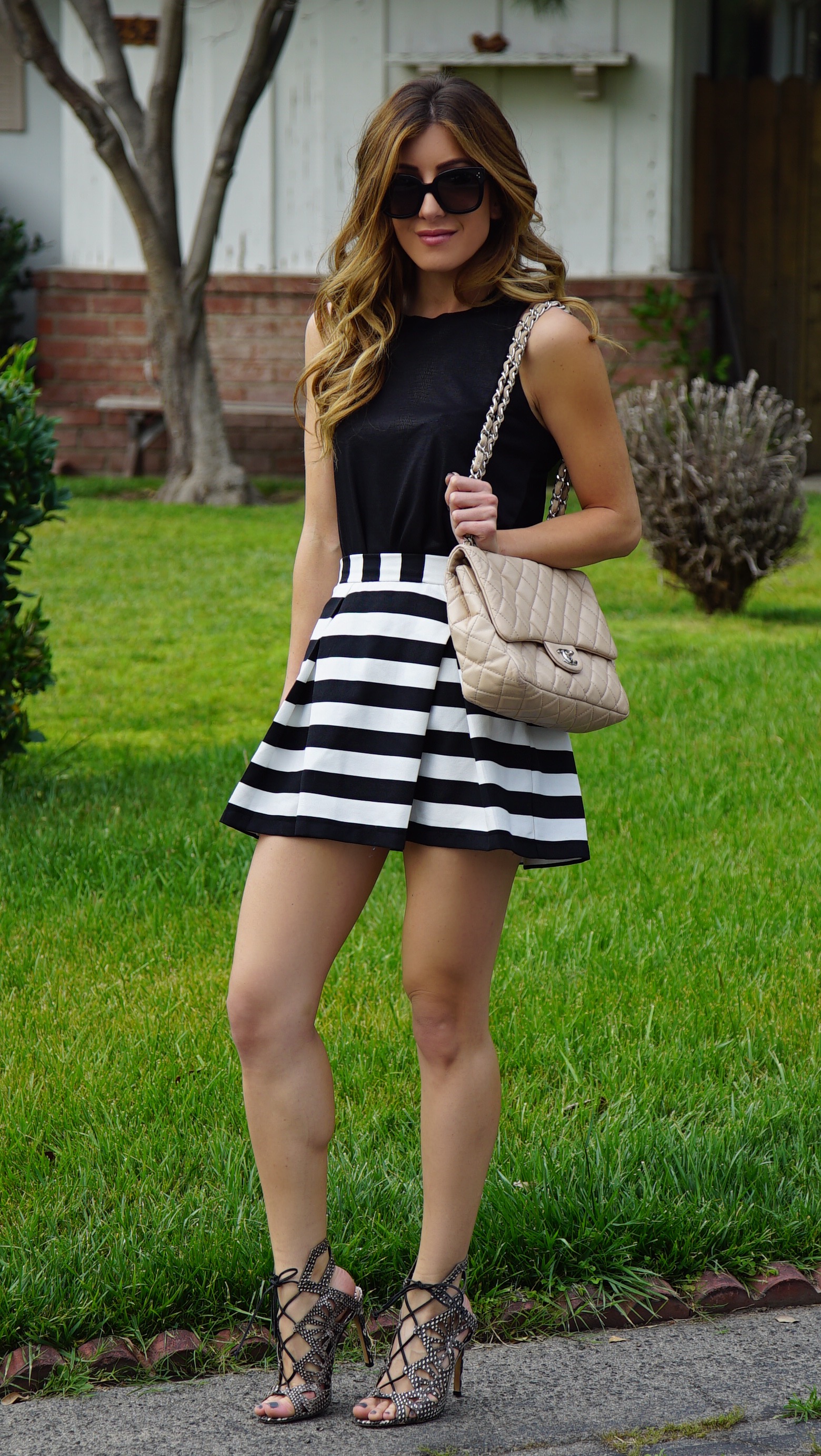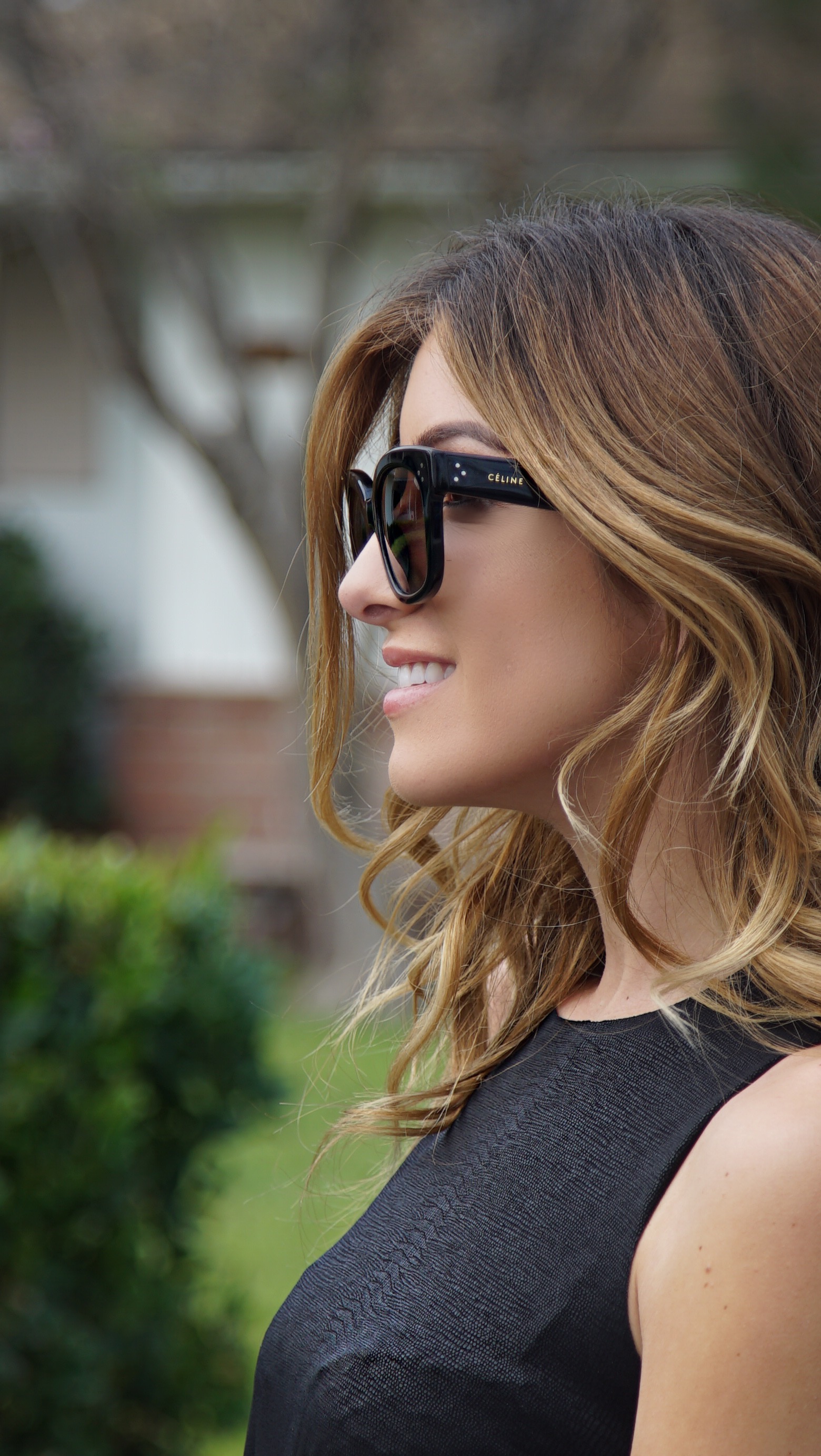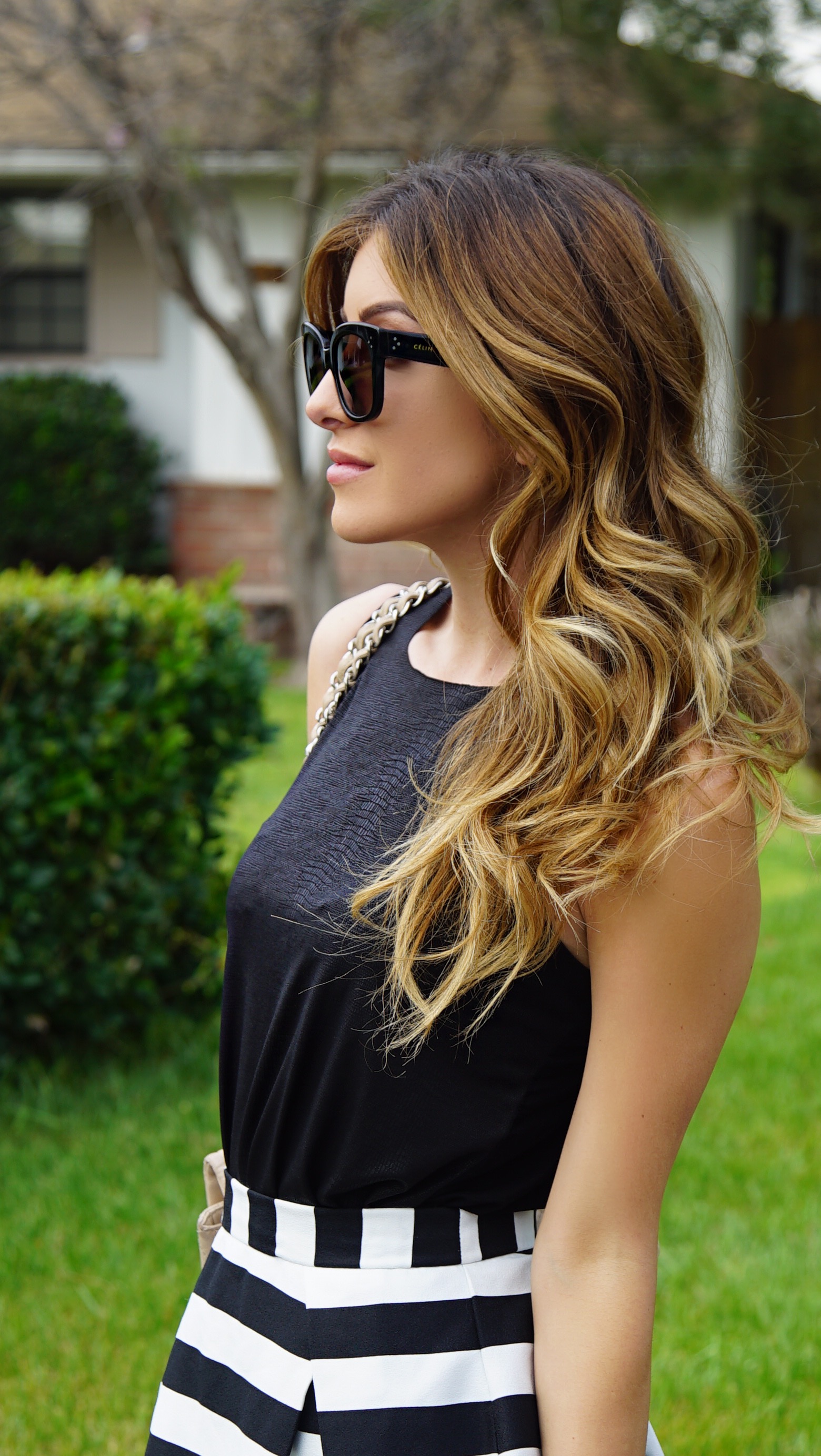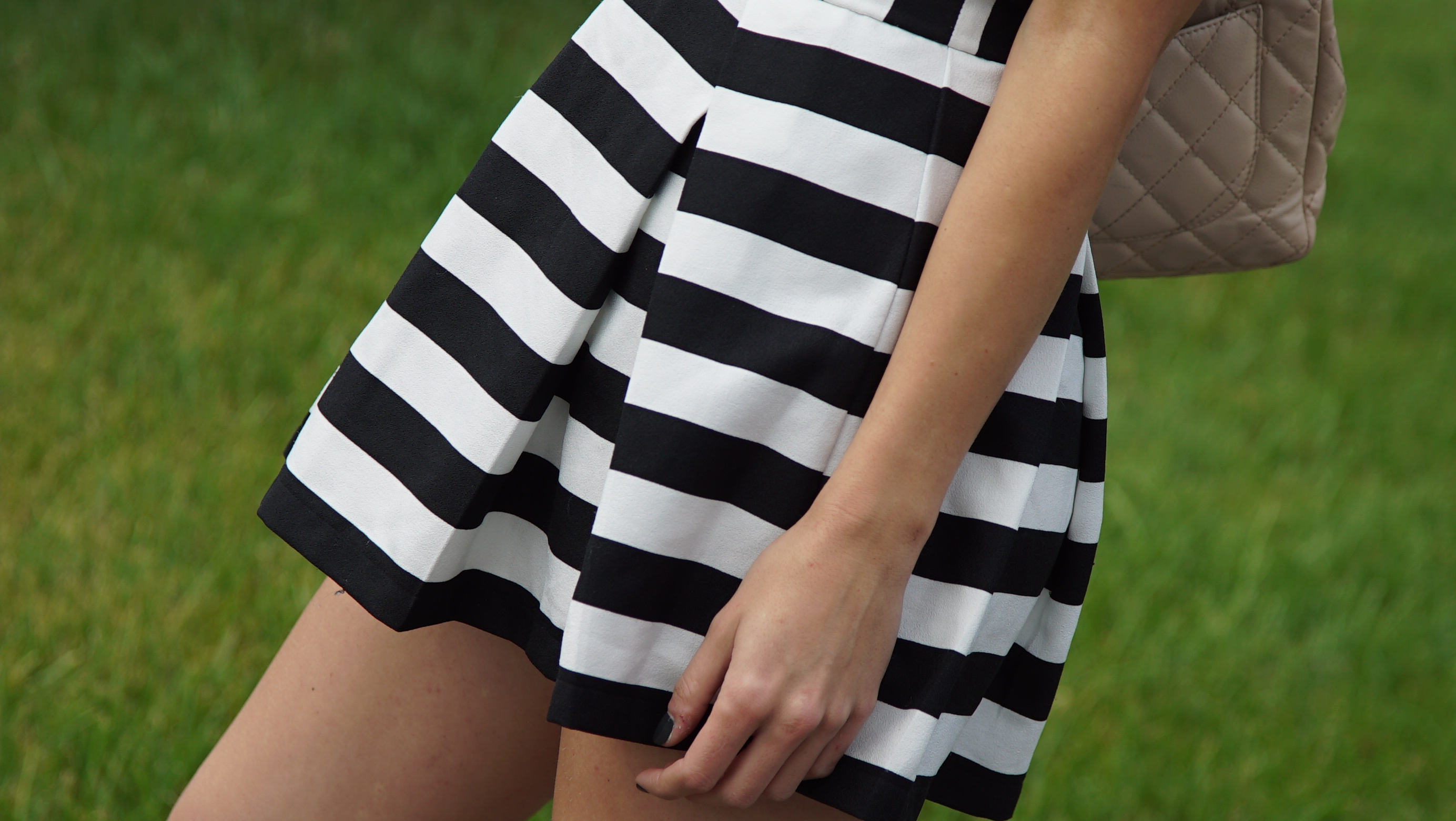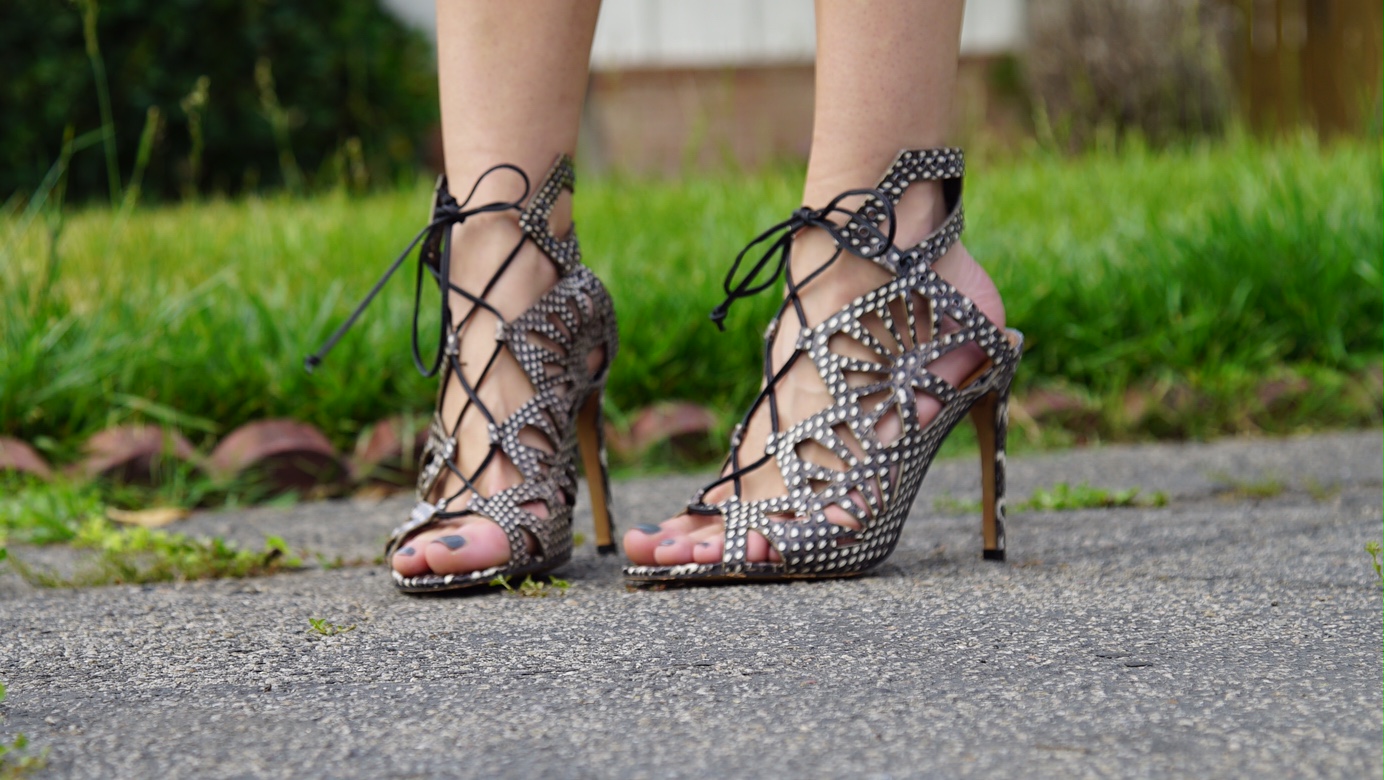 "Helena" heels: c/o Dolce Vita (get them here), Striped skirt: Forever 21 (old), Sunglasses: Celine (get them here), Handbag: Chanel, Snakeprint top: c/o Blush Boutique
-SHOP THE POST-