I have been on a shopping binge lately, and not just because it's the holidays! I've been buying for my loved ones, and also for me (I'm so bad). I guess this year my Christmas wishlist may be rather limited if I keep buying what I want impulsively. Le sigh!
Anyhow, this post is just a list of items I am currently coveting. Coincidentally, it creates an outfit I'd actually wear. Like right now. If someone magically handed me all these items. That would be nice.
Let's begin:
1. ASOS Star Print Dress with Belt $81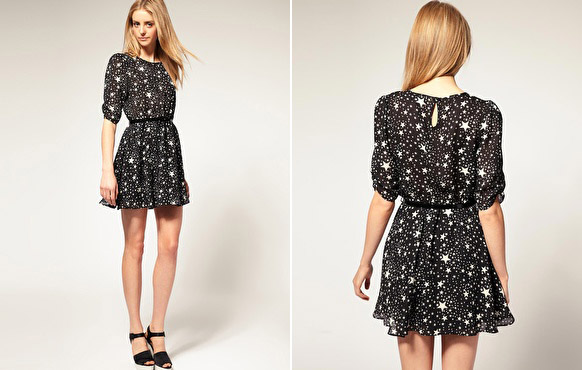 This dress makes me stars, literally! Are you coveting this look? You can get it here.
2. Alexander McQueen Hot Pink Suede Ankle Boots $ 752.50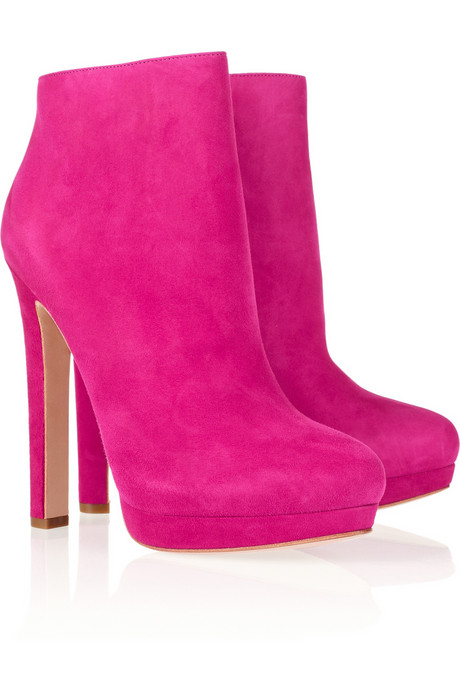 Did your feet just get hot n' sweaty? Mine did. These gorgeous hot pink suede ankle boots from Alexander McQueen are one of the most coveted shoes right now. Now, if I click my heels together and say "There's nothing more I want that these McQueen booties of glory" three times, will they magically appear on my feet? If you want to buy them for me, you can…here. Just kidding, buy them for yourself and then send me pics so I can be green with hot pink envy.
3. Pretty Polly Hosiery 'Suspend-se' Thriller Tights $28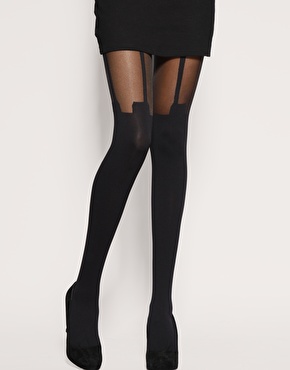 These tights are trendy and hot right now…I think it's time I invested in a pair. The sexy silhouette of these tights just make them even more desirable. Get them here.